Cards investment up 350% in one month
Some cards have been sold along the way, thats why the value went down eventually. but the initial purchase for one card is always at the beginning.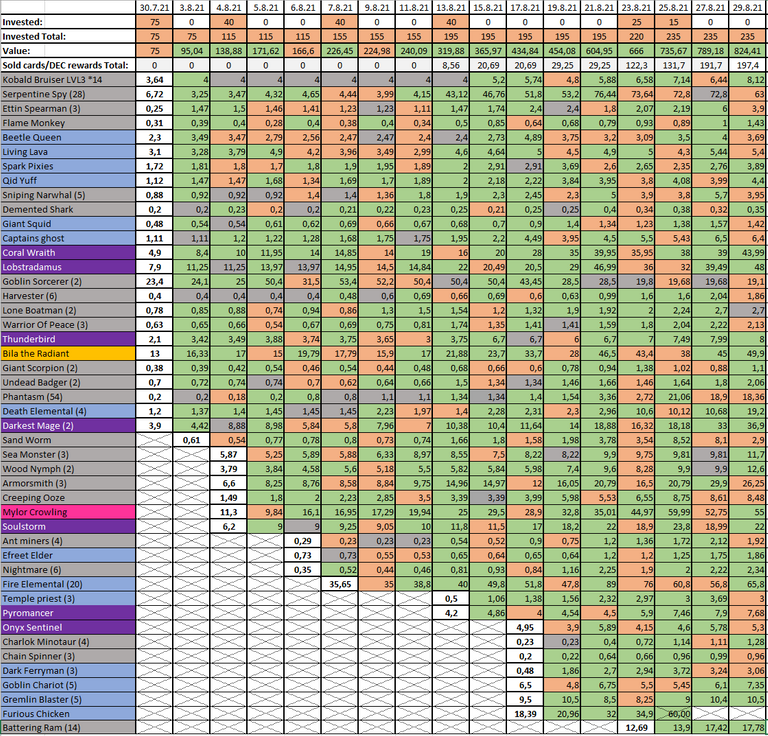 So far i loved every single moment in splinterlands, the market, the game itself, the community its awesome!
See you in Chaos Legion people!
---
---