Hive, Dark Energy Crystals, SPS Splinterlands and Monsters oh My!
I was notified by @dynamicgreentk that I had over $4k sitting in Hive not doing anything. Much to my surprise I logged in and had $4,700 in Hive! All this thanks to my Steemit account. I rewarded him with a small finders fee and have poured much of it into the Splinterlands game via DEC and Gold Cards I am renting out. He also recommended I check the game out and consider investing and playing, this was an easy sell after seeing our old steem monsters develop the game into Splinterlands, add that with it experiencing exponential growth and I bought 246k DEC to start out! I have also signed up 2 new gamers who love card games and have never heard of Splinterlands, this platform needs to do more advertising!
So far of my 38 gold cards I think 36 are currently rented out. I bought these as an investment and to play in gold tournaments one day. My hope is they grow in value while renting out for DEC (Dark Energy Crystals) and helping me win rewards in the game. I do plan on selling or combining some yet would like to engage with you if you have some advice for me? Maybe you can look at my monsters and tell me which you would sell and why? Also I would love to hear which I need to pick up and justify the price cause these cards are not cheap, I bought what I as a noob thought would rent and grow value combined with functionality of the card. Thanks for reading and commenting, and finally here is my gold collection.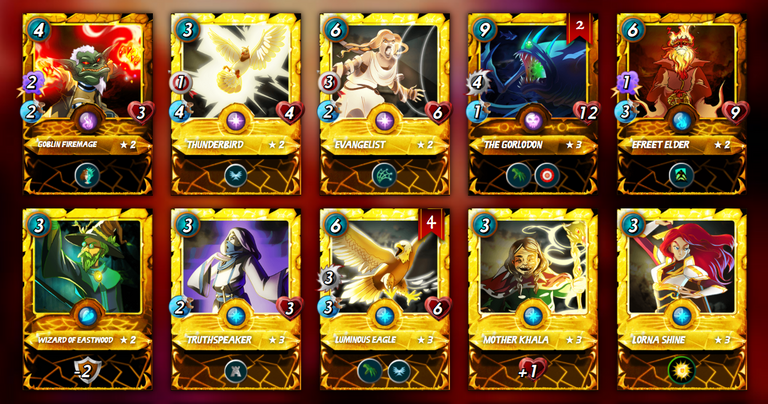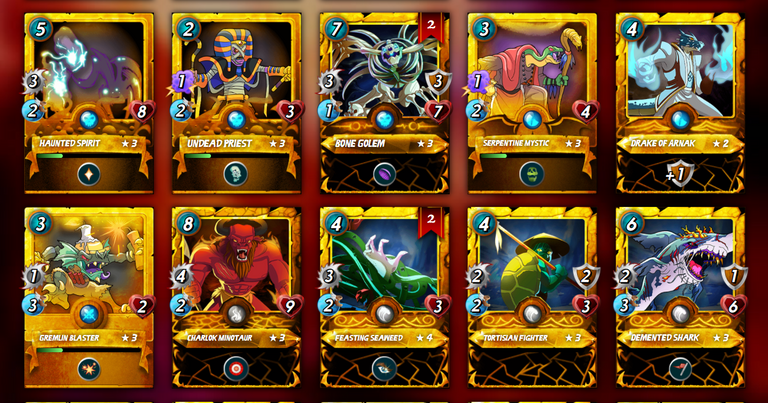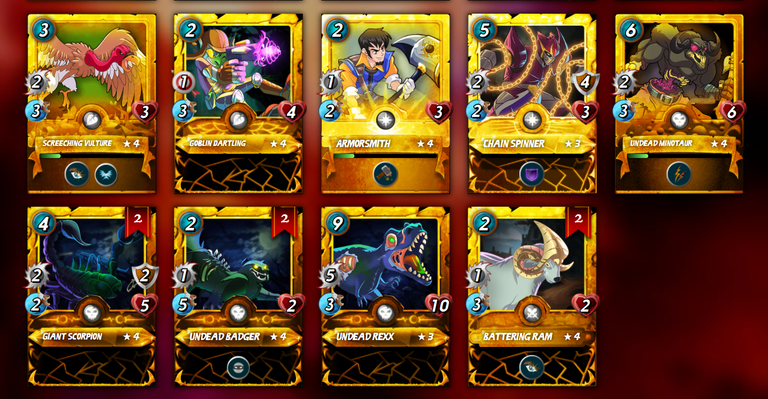 ---
---