SplinterTalk Curation Report for 2022-06-20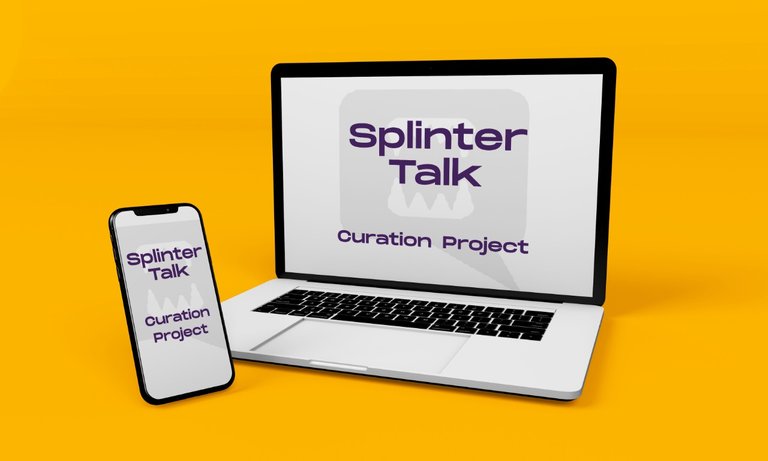 Hello and welcome to this edition of SplinterTalk curation report. This is a small effort to bring to you the best posts from the splinterlands gaming community and also simultaneously awarding the content creator with a 100% upvote. This project is run by @eforucom and @somu04
Here is a list of all the posts which I have curated. I hope you will also find them helpful.
Author: @yonilkar
Title: Let`s talk about backfire 💀💀💀 The Missing attack ability Hola a todos amigos de la red blockchain y Splinterlands, viendo una batalla la cual era bastante inusual, pues traía consigo una de las habilidades nuevas que demuestra El gran poder estratégico que ...
Author: @revisesociology
Title: Splinterlands Challenge of the Week: Silent Shavi... This week's Splinterlands Challenge of the Week was to showcase the Silent Sha-Vi from the Death splinter...This is an extremely useful mid mana card at lower levels, even as early as L3 you get 3 dam...
Author: @mawit07
Title: Splinterlands - Double or Triple Life Leech For past couple of daily focus quests I had to go with Death splinter. What I found with death that lacks in heal ability versus other splinters. So I had to come up with a way to keep my monsters a...
Author: @dewabrata
Title: TORHILO THE FROZEN : Solid Unbreakable Wall Hi everyone, welcome back to my Splinterlands weekly battle challenge. This week we should have Torhilo The Frozen as our main theme, not Silent Sha-Vi* because somehow I keep not getting focus point ...
Author: @felipejoys
Title: Bronze TOP BATTLES studies #13 + Delegation + Giveaway Watching great playersIf you want to make the most out of your Splinterlands collection, you have to play it yourself and win! That's what's going to make the most bang for your buck. But if you want ...
Author: @vasupi
Title: #9 Guess the Ruleset - Win a Card! [DE-EN] I love raffles and had been thinking about starting one myself for Splinterlands for a while now. However, there are already raffles like there is sand on the beach, so I want to make it a bit more interesting...
Author: @gabrielrr17
Title: Silent and dangerous - Weekly Challenge Greetings, today a death splinter snake is the protagonist of the challenge "Silent Sha - Vi" appears with its devastating offensive.From Splinterlands and edited with PhotoshopLore from Splinterlands...
Author: @nex711
Title: Weekly Challenge! SILENT SHA-VI / Reto semanal The card / La cartaLore / RelatoSilent Sha-vi are entities from the shadow realm that take the form of giant snakes. They travel in darkness and shadow as if each dark corner is a gateway that leads e...
Author: @valchiz
Title: SILENT SHA-VI | The Silent Sneaking Monster It is time for another splinterland weekly monster battle and this time we are just entering entering the death realm but one of my favorite death monster card with the sneak ability got picked. Yippe...
Author: @dewabrata
Title: THE NEW REWARDS SYSTEM: How much do I get from Silver League? Hi everyone, welcome back to my weekly Splinterlands Social Media Challenge. In this opportunity I would like to share about my earning from my my account which plays on Silver league. I am going to m...
 
 
---
---