SplinterTalk Curation Report for 2022-08-26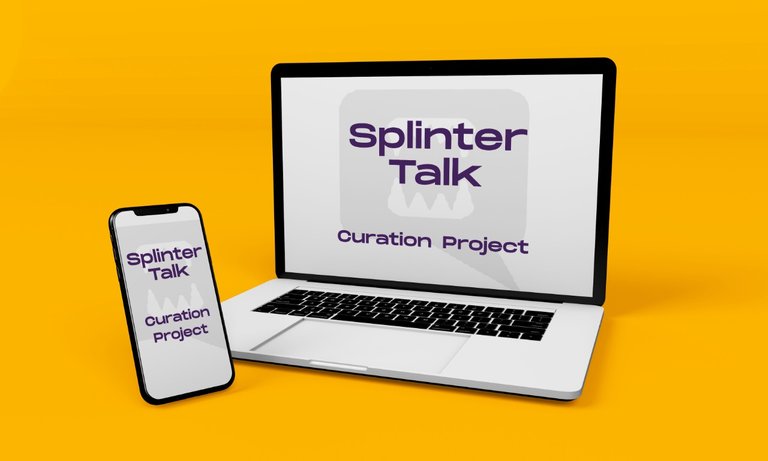 Hello and welcome to this edition of SplinterTalk curation report. This is a small effort to bring to you the best posts from the splinterlands gaming community and also simultaneously awarding the content creator with a 100% upvote. This project is run by @eforucom and @somu04
Here is a list of all the posts which I have curated. I hope you will also find them helpful.
Author: @slobberchops
Title: Splinterlands Strategies: Giant Killer Ability - Is it about to become more Useful? 'Giant Killer', it's one of those MEH abilities. I am not a fan of situational abilities that I cannot control.If your opponent does not play Giant cards, then it's useless. Snare is another, and then...
Author: @eliaschess333
Title: Uso de percentiles para fijar el precio de alquiler de nuestras cartas en SPLINTERLANDS A propósito del lanzamiento de PeakMonsters Premium, me pareció super interesante explorar sus utilidades, y una de las cosas que más llamó mi atención es que hay mucha estadística involucrada, siend...
Author: @vvgm
Title: The best offensive support of Chaos Legion # Hello everyone and welcome again!This week is a challenge that I will enjoy a lot because I love playing with Fire in Modern, it has very powerful cards that in one turn can bring down a whole team ...
Author: @candnpg
Title: Splinterlands Share Your Battle Challenge —Tide Biter Splinterlands Share Your Battle — Tide BiterI Finally UpgradedI have had Tide Biter in my collection almost from the first day it was released as a new reward card. Unfortunately I never upgraded and ...
Author: @relf87
Title: Guild Brawls With Pizza 2 - Forgotten One Definitely Wasn't Forgotten This Time Time flies! Just completed the 24th brawl with my awesome guild, which is none other than Pizza 2 The Deep Dish!Fun In The Discord ChatsReally appreciated the interaction in the Discord chats within t...
Author: @mawit07
Title: Splinterlands - Tenyii Striker Share My Weekly Battle The fire splinter leans toward melee monsters due to its summoners.I use Malric Inferno a lot so any melee fire monsters that are available I tend to level up to combine with Malric. Tenyii Striker w...
Author: @shariarahammad
Title: SHARE YOUR BATTLE Weekly Challenge! TENYII STRIKER Hi everyone, welcome back to my SHARE YOUR BATTLE Weekly Challenge! This week we have Mycelic Morphoid as our main theme. TENYII STRIKER! is 1 mana monster from Earth Element Chaos Legion Set. Withou...
Author: @relf87
Title: Share Your Battle - Tenyii Striker Joined Forces With Yodin Zaku The theme for the current "Share Your Battle" challenge is Tenyii Striker and I am sure this card is no stranger to any players out there because it is one of the important cards in a standard Tarsa/M...
Author: @magalli
Title: Magalli's "SHARE YOUR BATTLE Weekly Challenge! TENYII STRIKER!" I'm back from my vacation and I'm ready to write this new "Weekly Battle Challenge"!This week we will talk about the Tenyii Striker!1 ) Mana cost: 5 Considering all its stats and the ability, it is a ...
Author: @mercurial9
Title: Tenyii Striker Weekly Battle Challenge | Splinterlands #199 This week's battle challenge focuses on the Tenyii Striker.Card DetailsA Chaos Legion edition rare level monster from the Neutral unit at level 3:Estimated cost: $6.538Melee attack: 3Speed: 3Health: 6...
Author: @oadissin
Title: Challenge/Contests/Giveaways: 110+ entries in SPL Directory #️⃣ 49 I hope you had a great season so far. Your battles in the arena are surely fruitful and in support of your campaign objectives. The Splinterlands directory has passed hundred of Splinterlands contests...
 
 
---
---