SplinterTalk Curation Report for 2022-08-27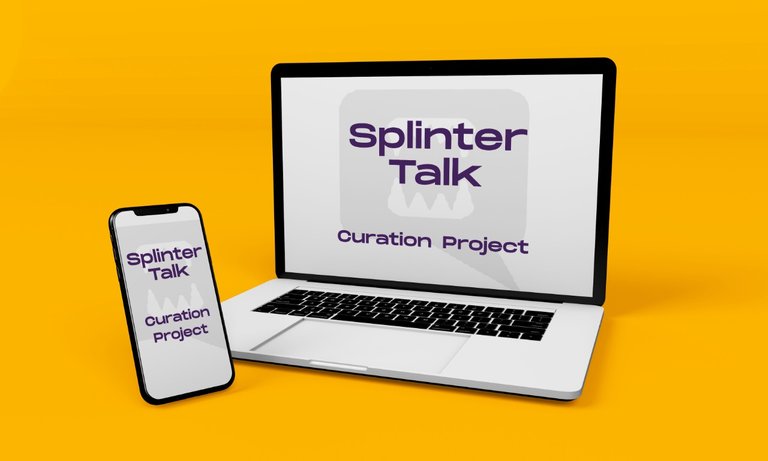 Hello and welcome to this edition of SplinterTalk curation report. This is a small effort to bring to you the best posts from the splinterlands gaming community and also simultaneously awarding the content creator with a 100% upvote. This project is run by @eforucom and @somu04
Here is a list of all the posts which I have curated. I hope you will also find them helpful.
Author: @hawks21
Title: Results Of First Day With SPS Rewards! | SPLINTERLANDS ▶️ Watch on 3SpeakShort video for you on this lovely Friday. In this one I recap my first day with SPS rewards in chests! I'm loving it thus far. What do you think?Join the Channel!Join the Discord!Su...
Author: @zallin
Title: Zallin News - 06 - SPS Rewards and Governance Voting! Another Zallin News, bringing as always the best news of our game in addition to several other interesting information such as battles, websites, markets and posts. Every week something different arou...
Author: @achim03
Title: What happens to Splinterlands if SPS loses value? ▶️ Watch on 3SpeakSince now the rewards that we earn in Splinterlands are SPS, I was wondering what would happen if the value of SPS dropped consequently? The whole ecosystem depends on big rewards fo...
Author: @lordtimoty
Title: Antoid Platoon: Should you level him up? (Level 4 to Level 6) Recently I have found Antoid Platoon.OK, I always knew he was there, but what I didn't know what just how good he was. In this blog today, I wanted to take some time to dig into this card a little dee...
Author: @mvl2304
Title: Rare Cards raffle #12: Do you feel lucky? [ESP-ENG] Hoy les traigo este nuevo formato de sorteos que voy a realizar, la idea es que los jugadores nuevos tengan mas chances de ir obteniendo cartas para armar sus mazos y por...
Author: @darmst5339
Title: Splinterlands - Share Your Battle - Tenyii Striker Trained from a very young age, the Tenyii Striker were harden into a deadly fighting machines. It is no wonder that you would want them in your lineup if you are playing with the Fire Splinter.With a...
Author: @josieb
Title: BIG NEWS FOR THE SPLINTERLANDS ECOSYSTEM - ALPHA FROM AGGROED Browsing the Splinterlands Discord's Maverick Chat can be a TON of fun, especially when the CEO and Co-founder Aggroed is on and chatting with us! Find out in this video what ALPHA news he dropped!Ag...
Author: @gabrielrr17
Title: A small decisive advantage - Weekly Challenge Greetings, I'm back with another battle for the weekly challenge. Today's protagonist has quite an Asian theme, like from the times of Japanese Samurais. From Splinterlands and WallpaperAccessIn the f...
Author: @javivisan
Title: SHARE YOUR BATTLE Weekly Challenge! TENYII STRIKER (EN-ES) A dozen generations sandwiched between the hammer of the Khans' cruelty and the anvil of the icy foothills of Kurguzd forged the Tenyii into reclusive deadly foes...
Author: @wlffreitas
Title: SHARE YOUR BATTLE Weekly Challenge! TENYII STRIKER [EN/PT] Today we will use our "assassin" using the Sneak skill that does not need to be acquired to be used although you get a reduction in your percentage of winnings in battle, today we are using the TENYII...
 
 
---
---