Esp/Eng What cards do I use at Bronze level in Modern/Que cartas uso a nivel de Bronce en Moderno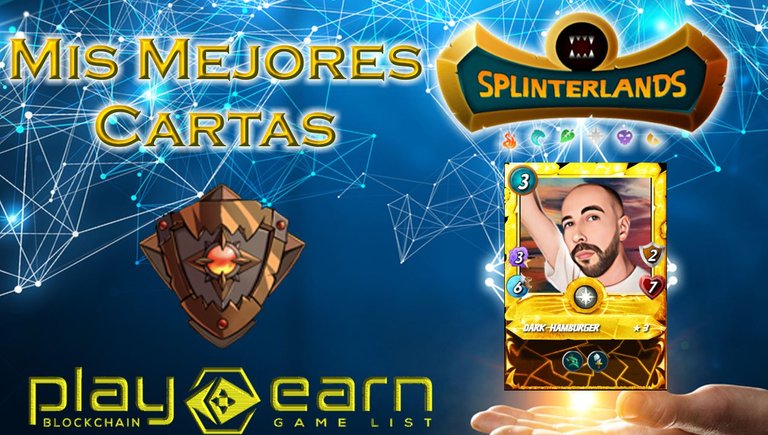 Saludos comunidad en esta última temporada estuve jugando de forma competitiva en una de mis cuentas a nivel de bronce, logré llega al puesto 74 al final de esta temporada que culminó ayer. Realmente es algo difícil mantenerte en el top el nivel sube bastante. Al estar jugando a ese nivel logré identificar algunas cartas que realmente te pueden ser útil para ganar más batallas.
Greetings community in this last season I was playing competitively in one of my accounts at the bronze level, and I reached 74th place at the end of this season that ended yesterday. It is somewhat difficult to stay at the top, the level goes up a lot. By playing at that level I was ablcouldfy some cards that can be useful to you to win more battles.

Uno de los aspectos que más note en bronce es que la mayoría de las batallas son de bajo mana creo que es primordial tener cartas de bajo mana sobre todo las cartas de 0 son fundamentales en casi todas las batallas las vas a usar.
One of the aspects that I noticed the most in bronze is that most of the battles are low mana. I think it is essential to have low mana cards, especially the 0 cards, they are fundamental in almost all the battlesactionse going to use.

Las cartas neutrales son bastantes útiles para ganar batallas estas son las que yo más sugiero. El gusano es una de esas cartas que es de muy alto mana en algunos momentos la puedes usar sobre todo con la condición velocidad invertida pero por su coste de mana es poco usada.
Neutral cards are quite useful to win battles, these are the ones I suggest the most. The worm is one of those cards that is very high mana at times you can use it, especially with the inverted speed condition but because of its mana cost, it is rarely used.

Para fuego creo que Tarsa es el mejor invocadores que tiene este elemento y entre los mostros tenemos estás cartas que son muy útiles y de bajo mana.
For fire, I think Tarsa is the best summoner that this element has and among the monsters, we have these cards that are very useful and low mana.

Estas otras cartas son de mana alto pero en ocasiones las vas a utilizar y son buenas sobre todo Fineas Rage.
These other cards are high mana but you are going to use them on occasion and they are good especially Fineas Rage.

Para agua Kelya es muy buen invocadores pienso que fue hecho especialmente para usar con la condición explosión es ideal y con estos mostros va muy bien sé que son de alto mana pero hay muchas ocasiones en las que los vas a usar.
For water Kelya is a very good summoner I think it was made especially to use with the explosion condition it is ideal and with these monsters, it goes very well I know they are high mana but there are many occasions in which you are going to use them.

Para tierra el mejor invocadores sin dudas es Maylor esas espinas son mortales y si la combinas con estos mostros puedes ganar varias batallas.
For land, the best summoner is undoubtedly Maylor, those thorns are deadly and if you combine them with these monsters you can win several battles.

En vida el General Sloan es bueno pero pienso que Lorna es mejor invocadores ambos pueden ir muy bien con estos mostros.
In life General Sloan is good but I think Lorna is a better summoner both can go very well with these monsters.

Al igual que en fuego estos otros monstruos que son de alto mana te pueden ser de mucha utilidad en varias ocasiones.
As in fire, these other monsters that are high mana can be very useful on several occasions.

Para el elemento muerte los 3 invocadores son muy útiles y te pueden ayudar en diferentes ocasiones pero el que más uso es OWSTER creo es más útil por el reflejo mágico sin encargó es a gusto de cada jugador pero los mostros mejores son estos.
For the element of death, the 3 summoners are very useful and can help you on different occasions, but the one I use the most is OWSTER, I think it is more useful because of the magical reflection, without commissioning it, it is too the taste of each player, but the best monsters are these.

los de alto mana sin duda estos te pueden ayudar bastante
the high mana without a doubt can help you a lot

Finalmente el elemento drogo. Creo es uno de los elementos más fuerte en el juego sin duda son cartas que tienen mucho poder pero por lo general son cartas épicas o legendaria y de muy alto mana y el precio es alto por eso este elemento es opcional en bronce. Pero por aquí te dejo algunas cartas que te pueden servir
Finally the drug element. I think it is one of the strongest elements in the game, without a doubt they are cards that have a lot of power but in general, they are epic or legendary cards with very high mana and the price is high that is why this element is optional in bronze. But here I leave you some letters that can help you

Nota, estás cartas son las que más uso para jugar en el modo moderno son totalmente opcionales todo depende del presupuesto que tengas para jugar
#Splinterlnads
. Te dejo por aquí un video resumen de todo lo aquí publicado.
Note, these cards are the ones I use the most to play in modern mode, they are totally optional, it all depends on the budget you have to play
#Splinterlnads
. I leave you here a video summary of everything published here.



Si eres hispano y quieres unirte a un clan haz click aqui
@fallen.angels
Si aún no tienes Cuenta de Splinterlands regístrate aquí
Splinterlands https://splinterlands.com?ref=elfino28
Comunidad Oficial de Splinterlands en Español https://t.me/splinterlandsES
My social networks
Hive: @elfino28
https://twitter.com/ElFinoNFT
https://www.instagram.com/ElFinoNFT
https://www.youtube.com/user/KBI93X
telegram https://t.me/ElFinoNFT


---
---