Splinterlands Social Media Challenge - Kron The Undying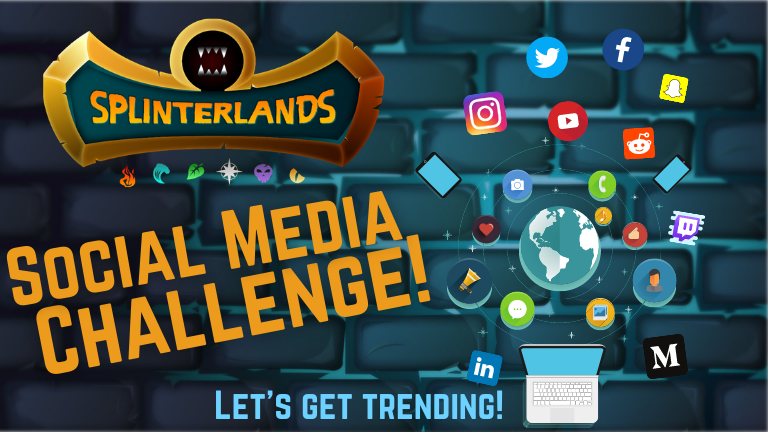 Hey folks, Welcome to this week's social media challenge for the online blockchain game #splinterlands. Here is the Link to enter the challenge.
Each week i will feature a different Monster + Ability with a Battle. This week i am featuring Kron The Undying!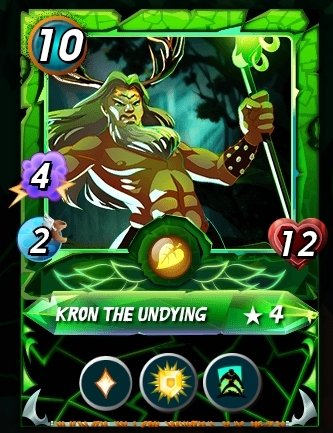 ---
Kron the Undying is the undisputed leader of the Centauri people of Anumün. Hundreds of years ago, he discovered a great secret which allowed him to defy death as generations passed before him. He ocassionally keeps the company of the Spirit of the Forest herself, and he has picked up some impressive skills of magic through his long life. Kron is aware of the truth of Dark Energy
---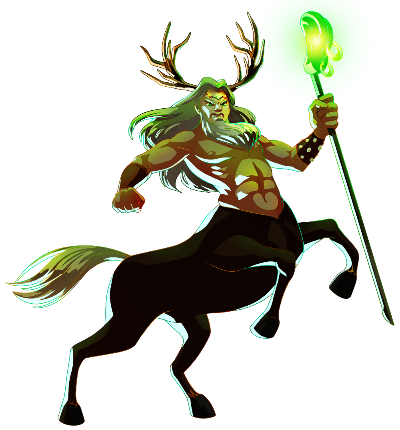 Rarity: legendary
Element: Earth
Attack: Magic
Abilities: Heal at level 1 + Divine Shield at Level 2 + Last Man Standing at Level 3!


---
Abilities

The Heal ability allows the monster to heal a portion of their health each round.
---

Divine Shield - The first time the Monster takes damage it is ignored.
Summoner Lorna Shine gives Divine Shield to all friendly monsters at the start of the battle.
Good in low mana battles.


Divine shield doesn't protect against poison, damage is taken and Divine shield is not removed
---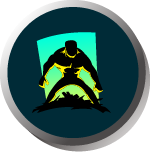 Last Man Standing - Gains increased stats if it's the only Monster on the team alive.
Multiplier x1.5 rounded up.
This is a great ability and has won me many a match!
---
As you can see from the stats below this really is an amazing monster with some serious abilities.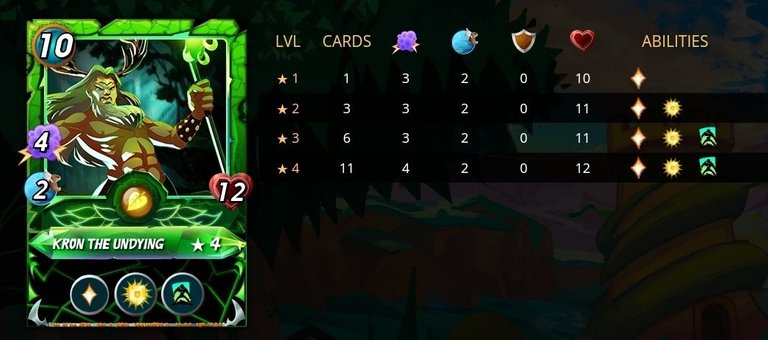 ---
Check out this Great Battle to see him in action!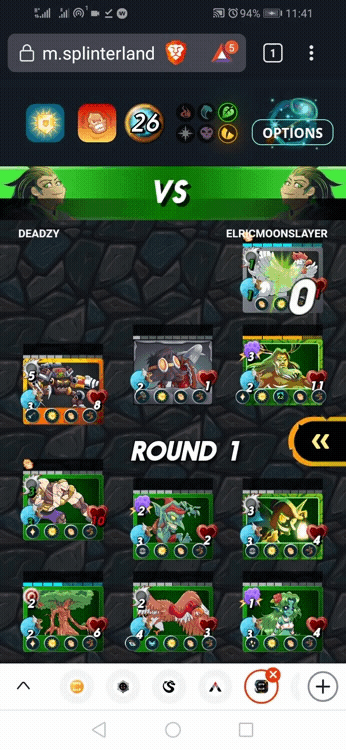 You can easily see how the Last Man Standing ability saved the day!
Thanks for reading.
If you sign up with my Referral Link and purchase the Summoner's Spellbook i will delegate you 5 cards to help you get started. At least one of these will be rare or higher.
☮️ Graham.
---
---