Splinterlands Social Media Challenge - Lava Launcher

Hey folks, Welcome to this week's social media challenge for the online blockchain game #splinterlands. Here is the Link to enter the challenge.
If you sign up with my Referral Link and purchase the Summoner's Spellbook i will delegate you 10 cards to help you get started. At least one of these will be rare or higher.
Each week i will feature a different Monster + Ability with a Battle.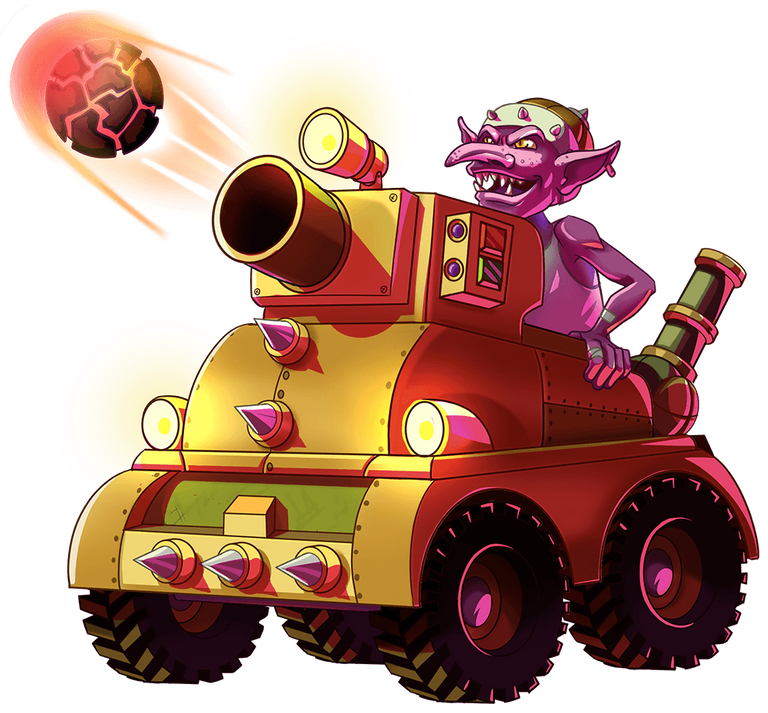 This week i thought I would take a look at one of the new reward cards now available to win in the daily quests. These feature the new Chaos Legion frames and have a higher drop rate of 50%.
Lava Launcher is a great Fire Splinter card with impressive ranged attack stats. I regularly use this monster along with Yodin Zaku to gain the extra ranged attack point making it a formidable warrior!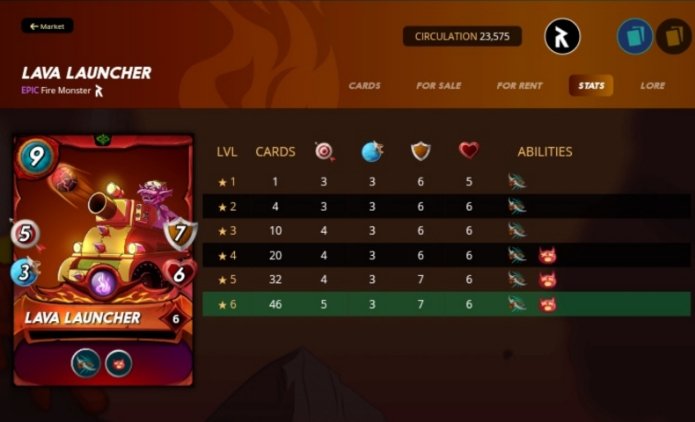 Edition: Reward
Rarity: Epic
Element: Fire
Attack: Ranged
Abilities: Close Range at Level 1 + Stun at Level 4
Close Range means the monster can perform ranged attacks from the first position
When a monster with the Stun ability hits a target it has the chance to stun the target making it miss it's next turn.
Splinterlore
Goblin engineers of the Burning Lands have outdone themselves with the latest model of the Lava Launcher, which unlike its predecessors, actually launches lava. The load chamber holds a fairly large amount of liquid magma, which is somehow balled up and launched toward enemies. Once it leaves the load chamber, the outside of the lava ball hardens instantly, making it land with highly destructive explosive power.
I really love this monster and I have just upgraded mine to level 3. I have won 5 cards and bought 5 as they were only $1.50 recently. I believe this is a good price for any Epic card and I also firmly believe it will rise in value considerably over time as it is a great card that definitely helps you win battles.
The first day this card was released people were paying $25 for it!!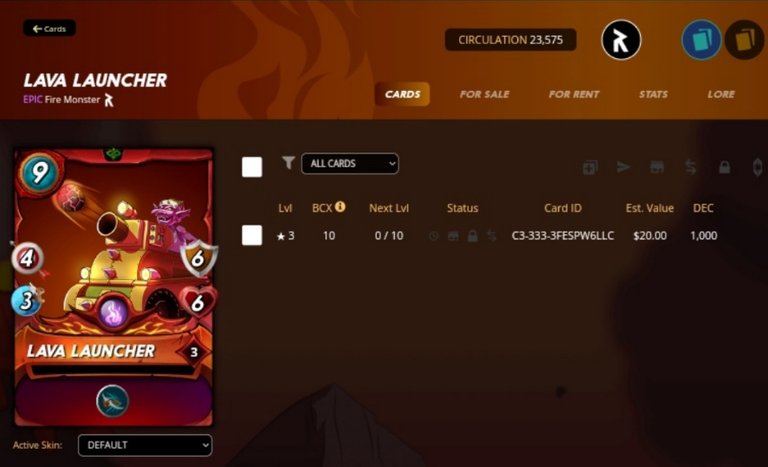 Check out this Epic Battle to see it in action!
---
---