SOLVED -> EOS Rewards Missing/Lost - What now?

-> Step by step solution in comments <-
---
Dear @Splinterlands,
My EOS Rewards are nowhere to be found. I logged into the game and instead of being notified I had 7 Loot Chests to claim, I was greeted with this screen.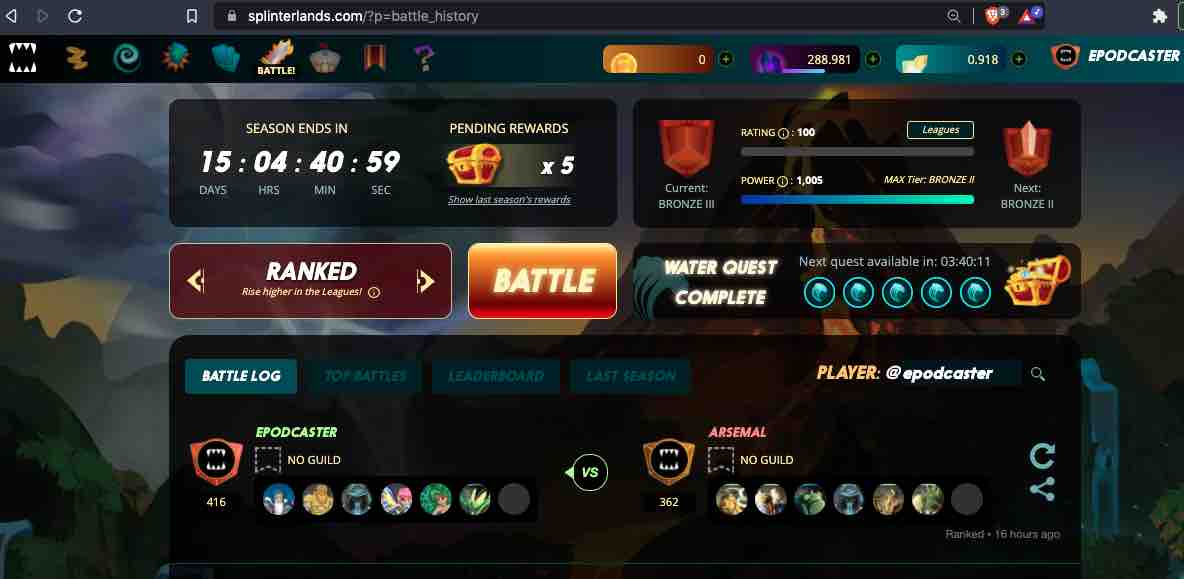 Which shows that the new season has begun and that I am by default at having ended the last season as a Bronze Level II tier am beginning at Bronze Level III with a 100 score. Which is at it should be except for the fact that when I click to "Show last season's rewards" I get this screen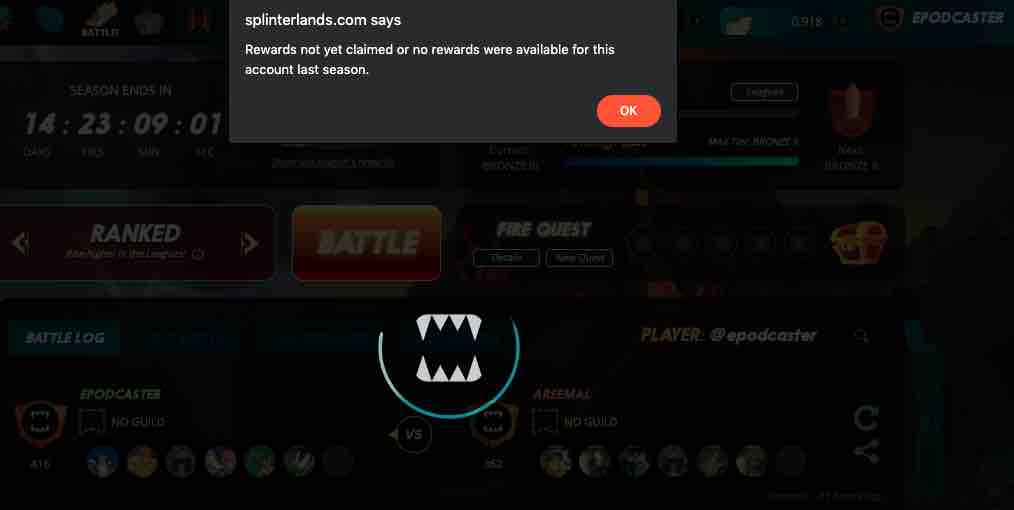 which indicates that I either haven't claimed my rewards yet (I would love to if I knew where they were to claim) or that I did not qualify for rewards. Which based on yesterday's post and photos:
https://www.splintertalk.io/@epodcaster/bronze-ii-greater-than-by-the-skin-of-my-teeth
It can clearly be seen that I did indeed qualify for Bronze II tier level rewards. Plus, if I hadn't qualified for Bronze II awards why would I be starting out at Bronze III in the new season?
Buggy Account?
So, has this happened to anyone else? I'm beginning to wonder if there is something buggy with my account because last month I could have sworn I qualified for Bronze III only to discover that I had not...or maybe I had and something is buggy with my account in general.
Has anyone ever experienced something similar? If so, what was the solution? Please advise.
---
---