My Brawl Report No.15 - HivePizza BrawlReport 10/01/2022
Ok this initiative was kicked off by the one and only @kennysgaminglife and I am hoping not to mess it up to much! This format is also blatantly borrowed from @fireguardian , thanks for sharing your format and approach with me!
Ok it was 6 battles with only 1 loss so I was pretty happy with that, also I played with my own deck no rentals which has been awhile (Spent all my DEC on packs!) overall we won 1,508 merits which was great and we just missed first place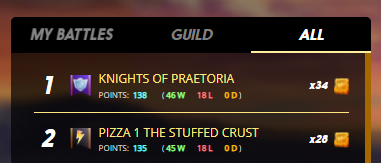 ---
Brawl 1 Light vs. Light
Ok this one was a Yolo as I don't have a light deck! Each of these are level one cards I threw in and hoped. In fact any legends I do have I have given to my alt! However I do have a legend gladiator i wanted to try out. Its a wierd one cause its got heal, but only 6 health and 1 damage so bloodlust will be hard to get. I don't even have a reflect going and they have alot of magic ... GULP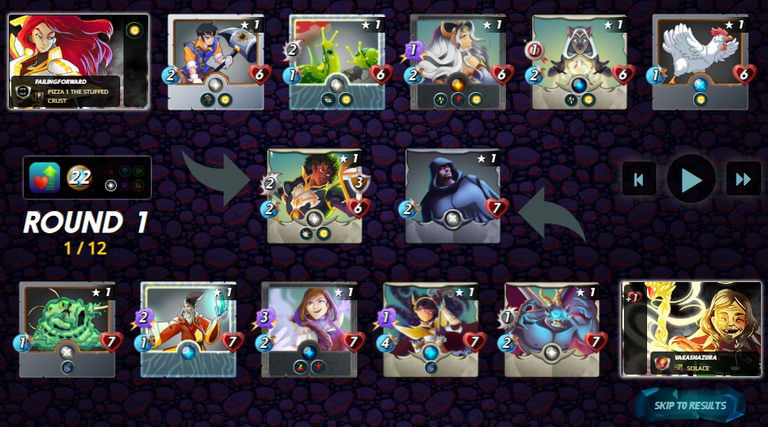 Ok so lucky of lucky strikes we got a kill with my gladiator and got bloodlust going! now its looking a bit of a beast. Also the double healers are working a treat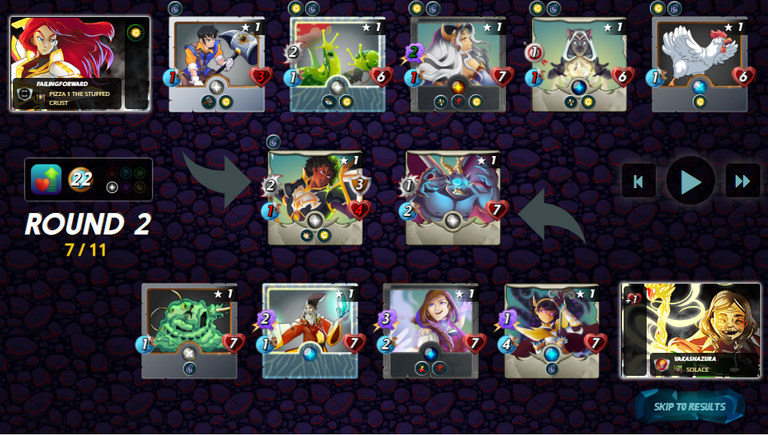 Ok we then got a second blood lust, from here my confidence lifted and i blood lusted to victory!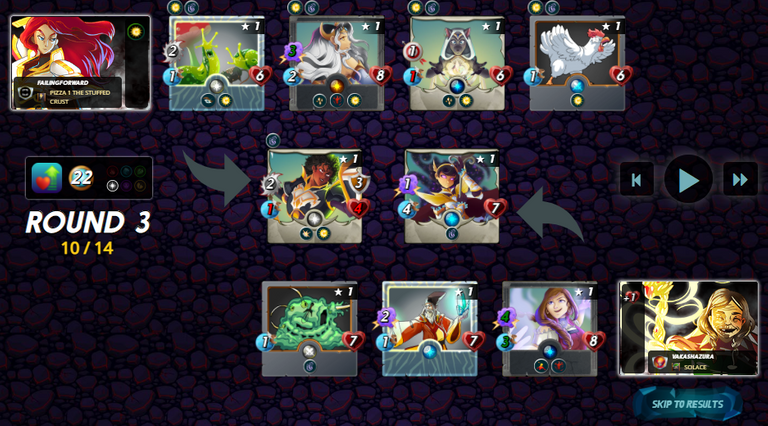 ---
Brawl 2 Death vs. Fire
Low mana, low speed and enrage its got to be time for death! Got to use my only gold gladius as well :) as you can see without any type of sneak I am doing to do fine hear between the magic damage, thorns and bloodlust. The only issue was some misses by the thorne dude once enraged.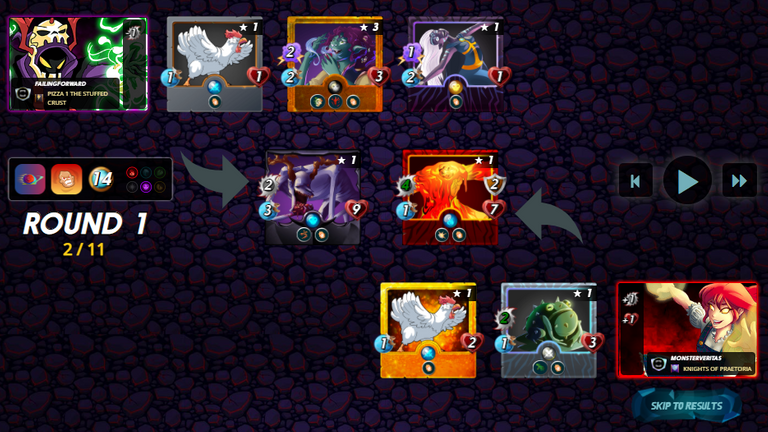 ---
**Brawl 3 Death vs. Magic **
So low mana so I went death, also we have earth quake. Now i went for a healer and my gladius hoping that the health back will of set earth quake. Surprisingly they did not play much magic just the one. So its going to be a of attrition here.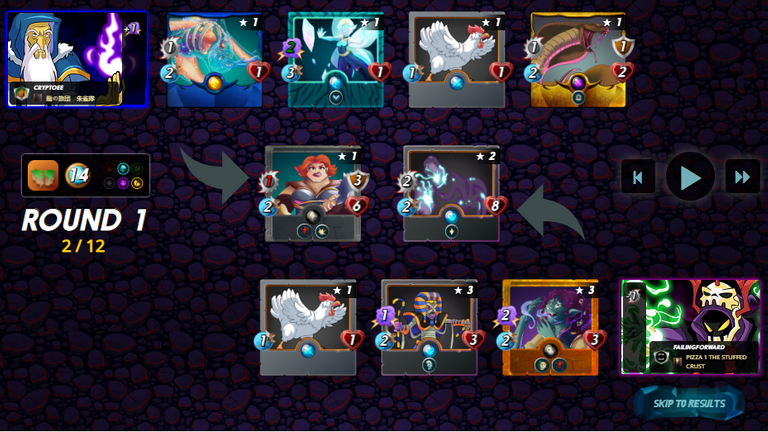 By round two they have lost a fair chunk and I'm still kicking. From here I healed faster then they could hurt me for a win
---
Brawl 4 Mylor vs. Mylor
So its Mylor v Mylor. Now my poor gladius is not going to shine brightly here due to thorns. Now I am liking that I have amply to bump up thorns and Sheild, but they have a sweet healer. I think my flesh golem will win the day.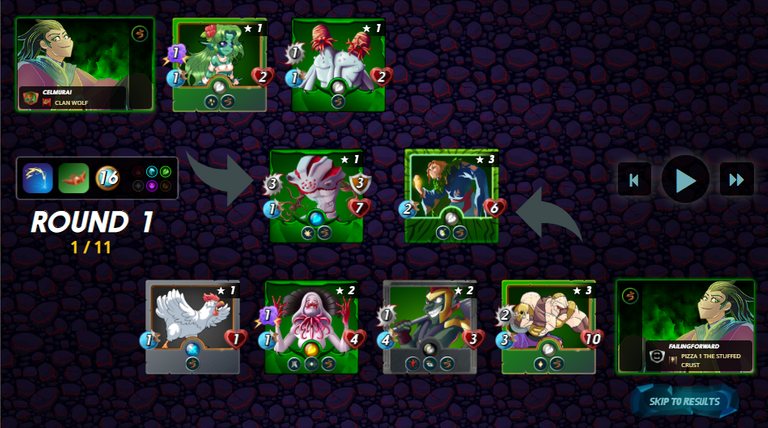 By round two the tide has turned I have to many guys left to overcome.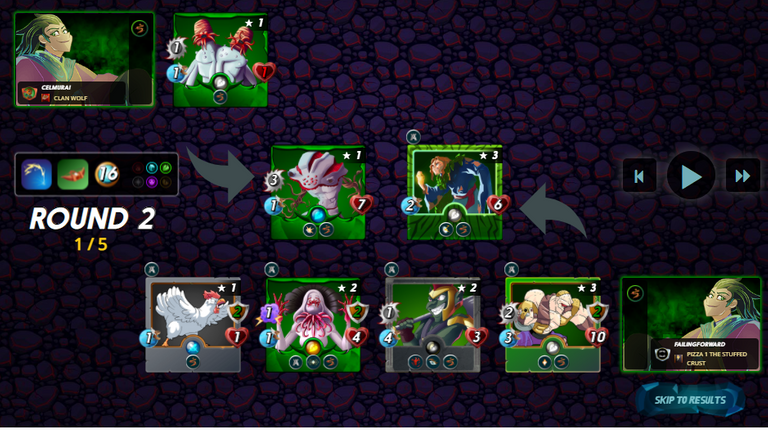 ---
Brawl 5 Light vs. Dragon
Again a big old yolo on light! I have thrown everything and the kitchen sink at this one and am hoping my front tank survives.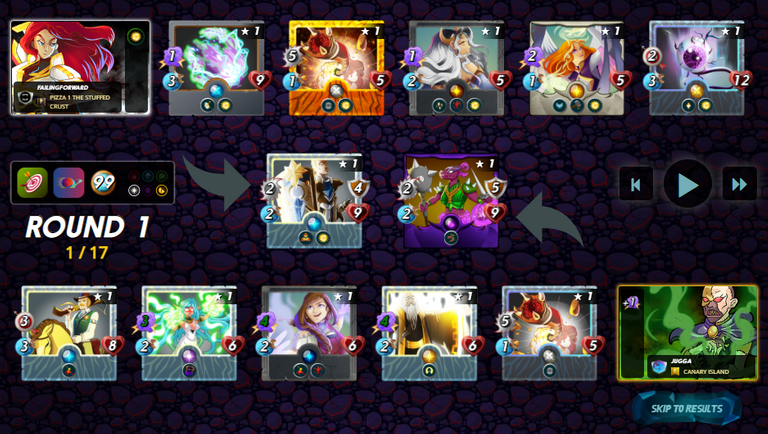 Round two and the tank is dead, however will reflect save the day ?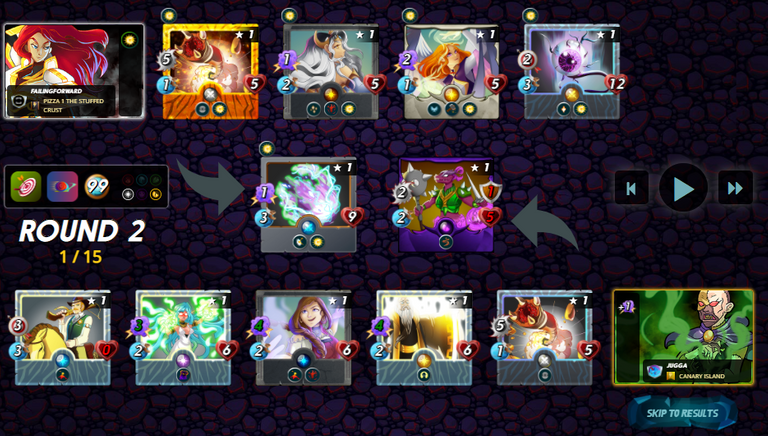 Round 3 and we are just chipping away at each other, they have a blood lust but I am reducing that health.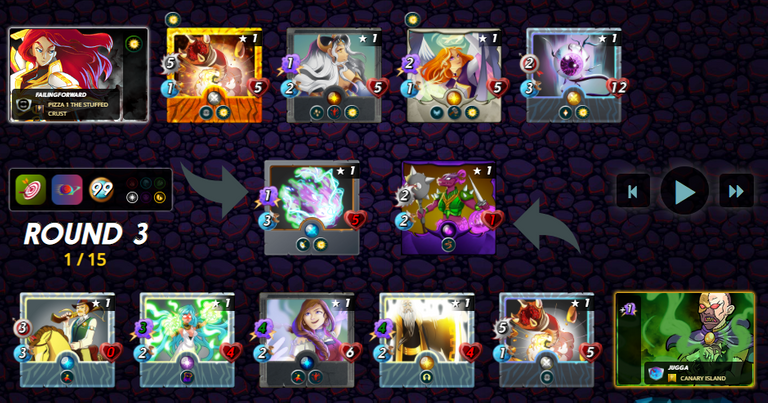 Round 4 and the tide has turned, the ktichen sink for the win! From here I had enough heals to slowly reduce them down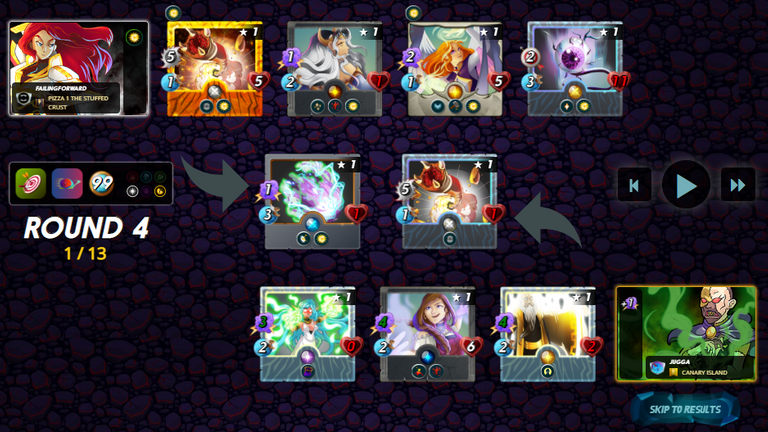 ---
Hope you have enjoyed my Brawl report! As always if your join use my referal code, failingforwards, get a spell book and I'll send you a card!
---
---