A battle full of random attacks! - Weekly Battle Challenge
Greetings! Here I am back with another battle for this weekly challenge. This time it's not a specific card, but rather, a battle condition that is the center of the battle, being the random attacks the most left over!
---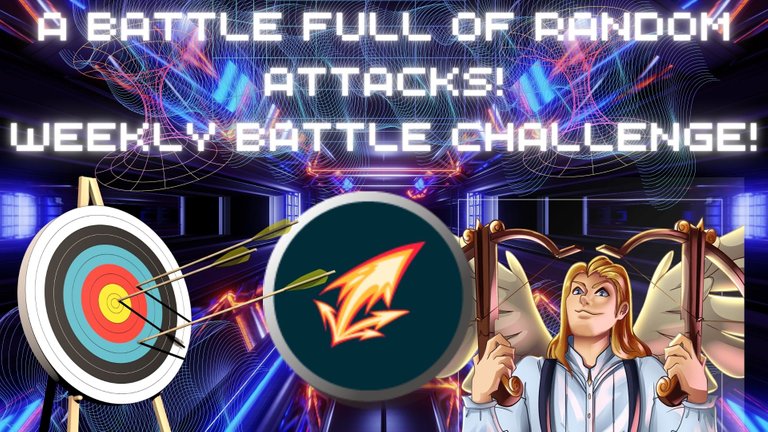 From Splinterlands and edited with CANVA
---
For the first place in this battle centered on a combat condition known as "AIMLESS" in which all monsters have "Scattershot" as an ability, I chose the famous unicorn with "Void". This fast tank, special against mages, had an excellent performance in this combat. He was assisted by Goblin Psychic, a frequent healer in many of the battles in leagues like bronze and silver, which I can testify from experience.
In the opposing field Chaos Knight was the tank of choice. This knight has Shield as an ability, which gives him quite a bit of resistance against physical and ranged attack strategies as an offensive. However, as my strategy was focused on a magic offensive, he fell before the end of the first turn.

For the second place, a small void carrier of the life splinter was the one chosen by my rival. That gargoyle didn't last long in combat, even though his ability was good against mages, it was the unicorn who took him down with a direct physical attack.
Regal Peryton, for his part, supported the magical artillery, bringing damage to gradually finish the enemy lines. He even knocked down Djinn Renova, who brought life to his team along with the summoner.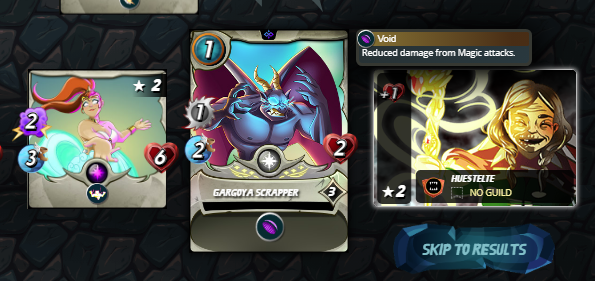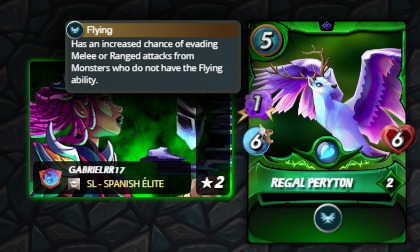 In the third position, Mushroom Seer was my card of choice. This "Silence" carrier is frequent in my strategies with the ground splinter. This because I usually encounter many players who employ strategies with mages. This anthropomorphic mushroom was able to hold its own until the end, although it did take some damage.
On the opposing team was Djinn Renova, which as I said at the beginning, was part of a combo thanks to his ability along with the summon buff. In spite of how well she was doing, she fell quickly.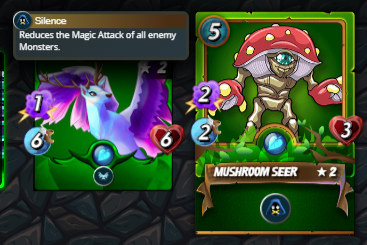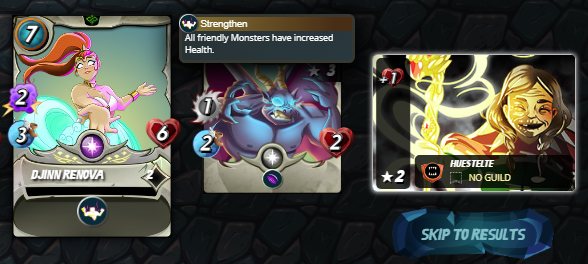 For fourth place, a time mage, in her golden edition was there to slow down my team. That advantage ensured he dodged a bit, but he still fell to Goblin Psychic. That was precisely the card that took the fourth spot in my lineup.
The popular heal was key to the victory, as it kept the unicorn upright despite the opposing offense that was not only composed of magic, so void didn't ensure that it would hold up to the end, on its own.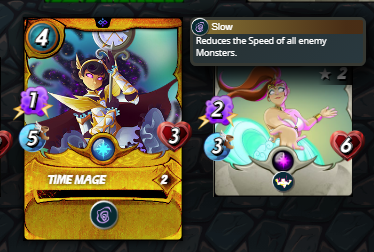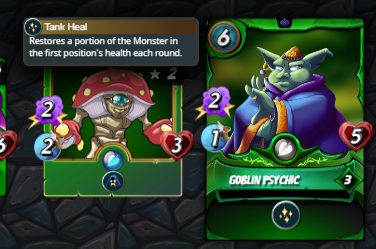 Brownie, together with the famous angry chicken, were the last two champions of the lineup. The truth is that both didn't last long, because there was a rival card, famous for its combo of "flying+opportunity" abilities that managed to finish them both off.
Apart from that opportunist, there was also the famous crossbowman, who almost finished off the powerful unicorn. This archer with double attack was able to do quite a lot of damage, but the healing of Goblin Psychic didn't allow him to secure the victory for his team.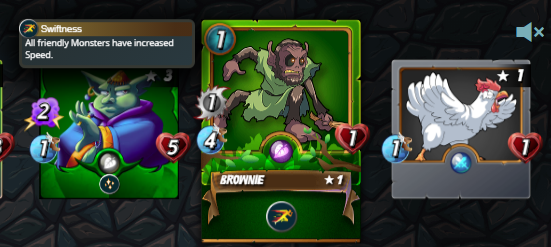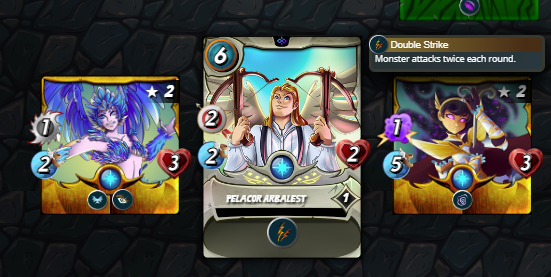 The complete alineation was: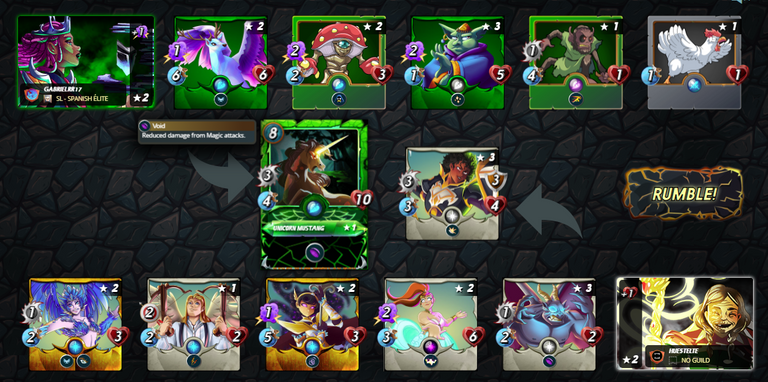 If you want to see the replay click here. For information to join in this challenge click here.
---
My opinion:
The first time I saw the main skill of this week's challenge, was with the card "Acid Shooter", that time I thought "this is useless", but seeing it in combat, and noticing that it is possible to take down a healer or an armor repairer, with random attacks, I changed my mind.
---
If you want to join in the wonderful world of Splinterlands be my referal clicking here
---

---
---