Evolutionary Soul Hunter | Curious Battles 22#
---
Greetings to you!Today I bring you a very interesting battle, in which a Gladius edition card was the key to victory in a Brawl battle.
---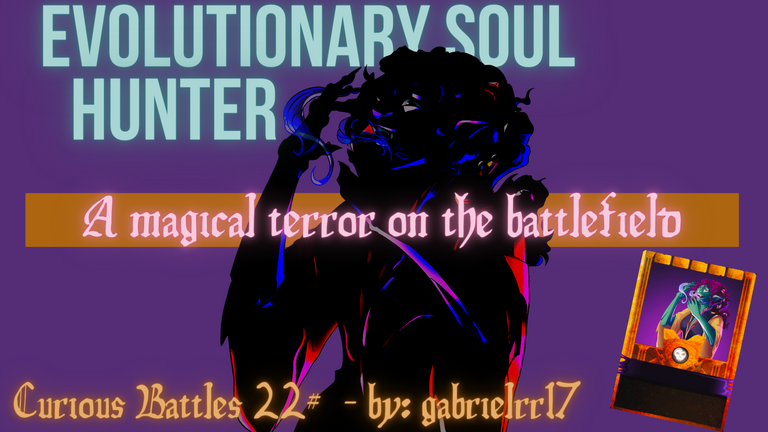 From Splinterlands and edited with Canva
---
In first position the "Furious Chicken" appears, being my classic mini-tank that also served as "food" for Riftwind. On the enemy side "Carrion Shade" was their first defensive barrier. The battle condition granted 2 shield to all monsters present.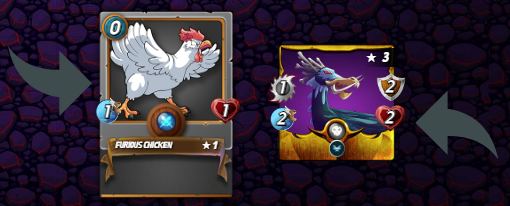 In second place "Riftwind" was my card of choice, a card that is actually one of my favorites from the Chaos Legion edition. Its speed and ability make it quite resistant in battle, despite having no damage, its defense compensates quite a bit.
In the enemy trenches "Cursed SlimeBall" was the choice, somewhat slow and weak but still should not be despised because in certain conditions it can be a very interesting card.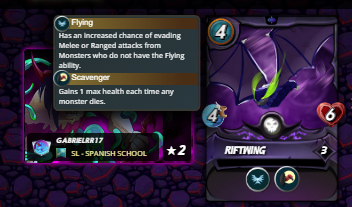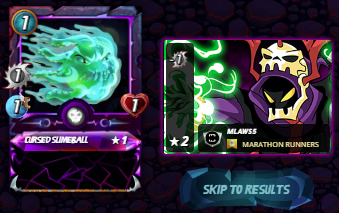 In third place "Witch of Warwick" was the crucial card of the battle, an acquisition of the Gladius edition. This gladiator has two deadly abilities, "Bloodlust" and "Life Leech", so she took part of the life of the enemies she damaged and increased her stats every time she defeated one. Definitely a champion of the arena, the terror of the coliseum.
It could be said that she had her own "Perfect Storm" because the low life of a good part of the enemies, allowed her to defeat them in one hit was possible at the beginning, so that her ability "Bloodlust" shone with great intensity.
In the third enemy position "Undead Badger", the fast and slippery raccoon was hunting some unsuspecting to affect.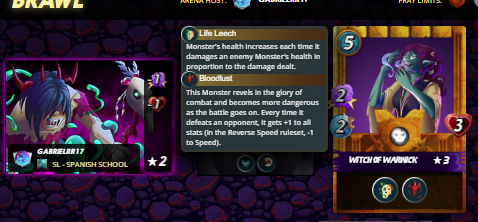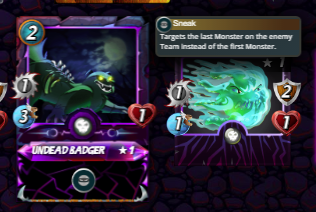 In the fourth position I placed "Undead Archer", who with his ability has helped me to overcome strategies with a lot of healing present, thanks to his ability "Affliction". In the enemy field "Maggots" was the card to face, with his "Opportunity" ability, he is an opponent that should not be underestimated, even though his damage is low.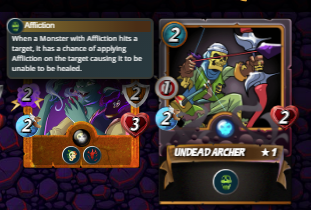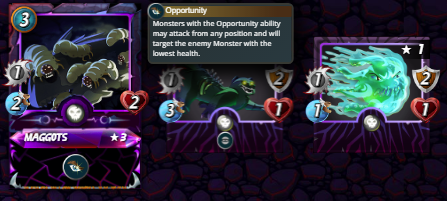 At the end of the enemy strategy, two mages were present, one that was recently released and has two interesting abilities, one to "camouflage" and another to avoid damage by abilities such as "reflex", "thorns" or even "blast". The second mage was a well-known one lately, "Life Sapper", which like the Lich and Witch of Warwick, is able to take part of the enemy's life when attacking.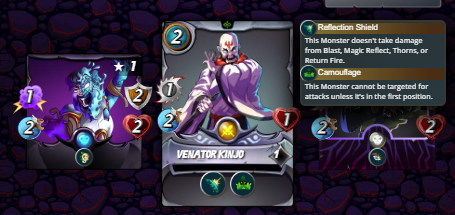 The complete alineation was: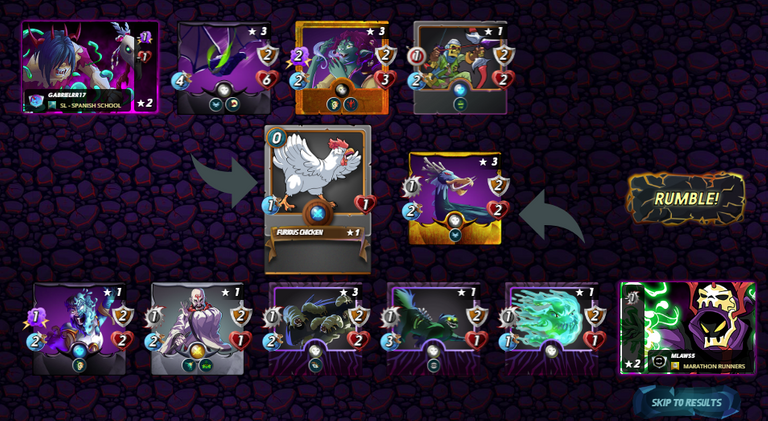 If you want to see the replay click here.
---
My opinion:
The witch is terribly dangerous, like many Gladius cards, that "bloodlust" ability is terribly lethal in the battle arena. Even more so when added to the "Life Leech" ability, creating a soul hunter that evolves in battle. In this case she reached 17 life points, 8 speed points and 8 magic damage.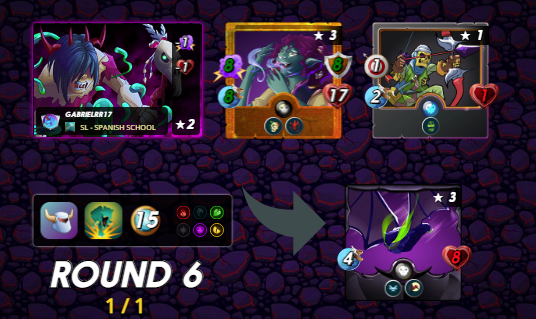 ---
If you want to join in the wonderful world of Splinterlands be my referal clicking here
---
Another curious battles:
| Name | Link/Number |
| --- | --- |
| Grum Flameblade in a close battle! | 13 |
| Facing a popular and dangerous combo! | 14 |
| Tie of opposites | 15 |
| Devastating ocean champions | 16 |
| Destroyed by a Yodin Zaku | 17 |
| A shining enemy team | 18 |
| A difficult match against Waka SpiritBlade | 19 |
| A battle full of green tones and misses | 20 |
| Zaku is back... but the result is different | 21 |
---

---
---