Golden Mini Tank - Weekly Challenge

Weekly Challenge! "Shadow Snitch"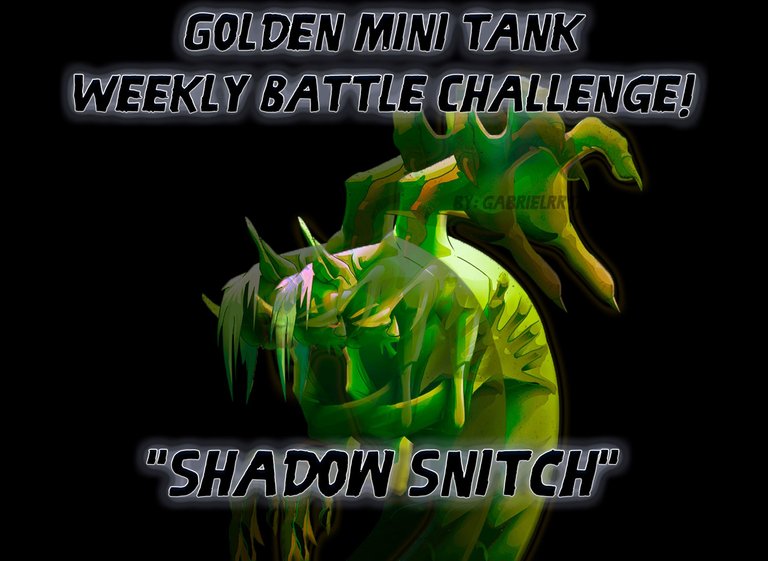 From Splinterlands and edited with photoshop CS6
---
Hi! In this post i show you the strategy that i was use in battle, and my opinion about the monster for this challenge.
---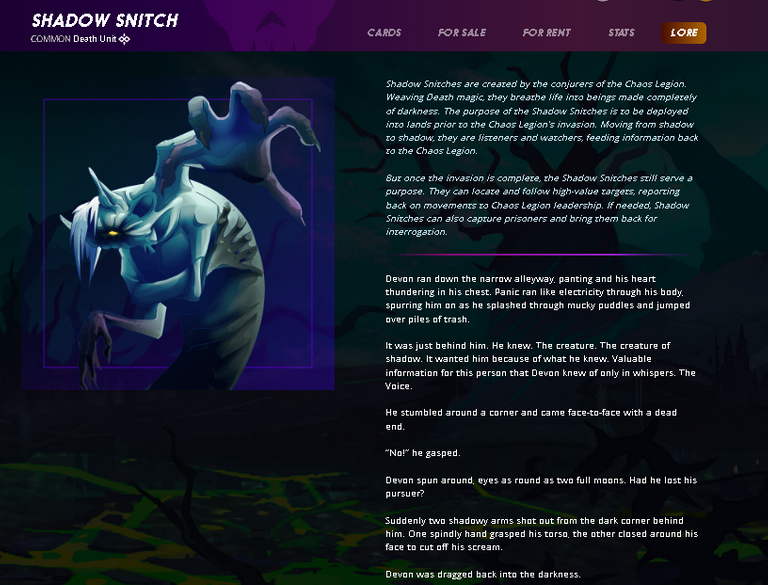 ---
First of all I put this tank with thorns, popular in the last battles I have done with the Splinter of death, as its ability is extremely useful in several scenarios.

Secondly, the protagonist of this challenge, in a golden card that I recently acquired taking advantage of the price drop. It turned out to be an excellent support to give time for the attackers with Sneak to finish the enemy's star archer.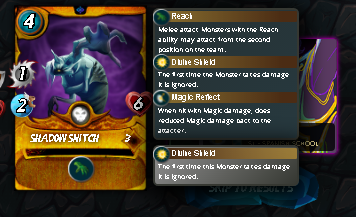 In third place was the classic angry chicken, who in this battle supported Shadow Snitch to give time.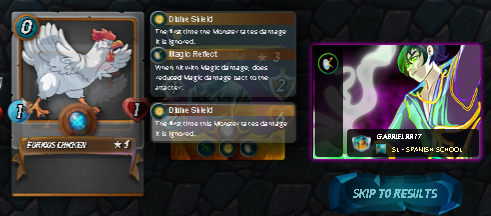 For the fourth position this snake wreaked havoc from a distance.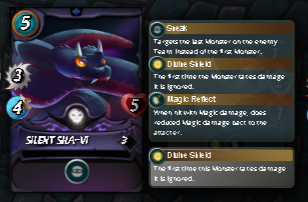 ---
Curious facts:
The condition of this battle favored a little to gain time in the defense while the snakes attacked from the rear.I also did another battle that did not look bad at all, this when I was looking for which one to bring to the post:
---
My opinion:
For low mana battles it could be useful, however there are better options when it comes to putting together a good team for most occasions, as its low attack leaves it somewhat vulnerable. As he levels up his attack goes up and he gains an excellent ability to collapse healing strategies. However this ability is from level 6 and the one that makes him a better evader from level 10. Currently its price is quite accessible so it is not too much to take advantage of the moment.
---
If you want to join in the wonderful world of Splinterlands be my referal clicking here
---

---
---