Lord Arianthus on the battlefield! | Curious Battles 39#
A classic legend of this game, Lord Arianthus, already with a few years among the group of neutrals, enters the battle to face my team.
---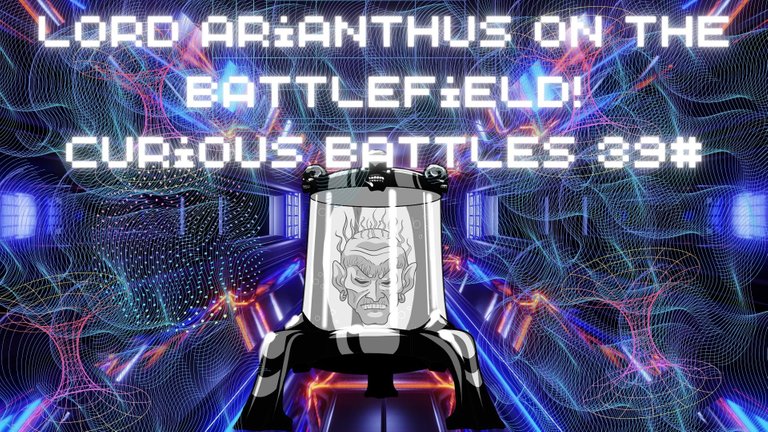 From Splinterlands and edited with CANVA
---
In the first position nothing more and nothing less than Lord Arianthus appears, a legend that has been in the game for quite some time. Known for being a powerful tank, with a defense that covers the physical and magical offense, as he has Shield and Void. His appearance reminds us of the leader of the "Power Rangers" series, in its first editions, or also the typical stories of the heads of great geniuses that were frozen in case in the future it would be possible to get enough technology to bring them back to life.
For my part, Djinn Oshannus was the chosen one, a legendary wizard quite popular in this league, also with Void but with 10 points of via, 5 of speed, and 1 of magic because he was affected by the Mushroom Seer.

The furious chicken is once again making an appearance in this battle, this classic minitank was my choice for second place. A classic and fun monster that has supported me in many battles.
On his side, the opponent chose Void Dragon as his second piece for this showdown. Blessed by Battle Condition Blast, this dragon was no slouch at doing damage despite its single point in magic offense.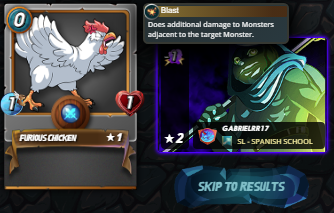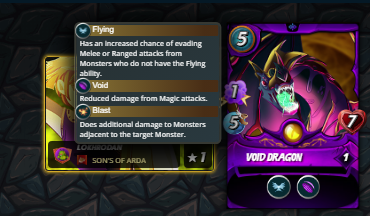 Third position, Poseidon stands firm, with 4 points of damage, Shield, 3 points of speed and 8 points of life. This legendary took advantage of the battle's Blast quite well, although he missed a key hit against Void Dragon.
Spirit Hoarder was the third monster of this battle's opponent, a small legendary mage capable of healing his companions. This made it difficult to finish his offensive quickly, as he kept Void Dragon on his feet when he was about to fall.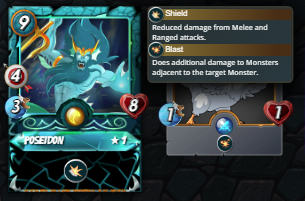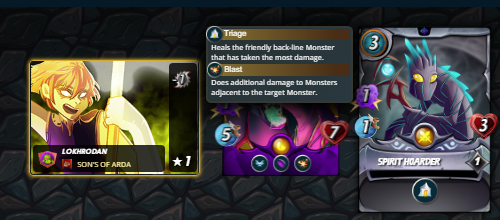 Axemaster was my fourth champion, who took full advantage of the Battle Condition Blast, as he managed to deal the killing blows to Void Dragon, Lord Arianthus, Spirit Hoarder and Xenith Monk. After they were weakened by the rest of my team.
Mushroom Seer applied his Silent from the fourth position, which reduced Oshannus' magical offensive, however, he fell from Poseidon's blow, when Axemaster gave the coup de grace to the monsters that preceded him.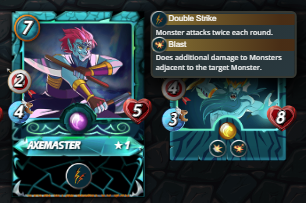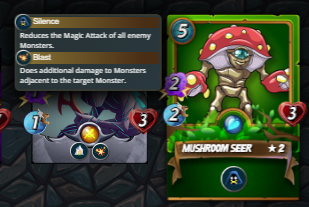 In the final line, Xenith Monk, with Heal was a reserve tank from what I understood of the enemy formation. Followed by Goblin Tower, whose slowness left him a little bit off but not helpless. In my field I only had Venari WaveSmith to grant armor and some magic damage.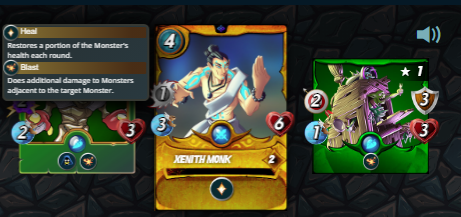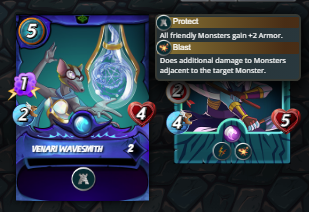 The complete alineation was: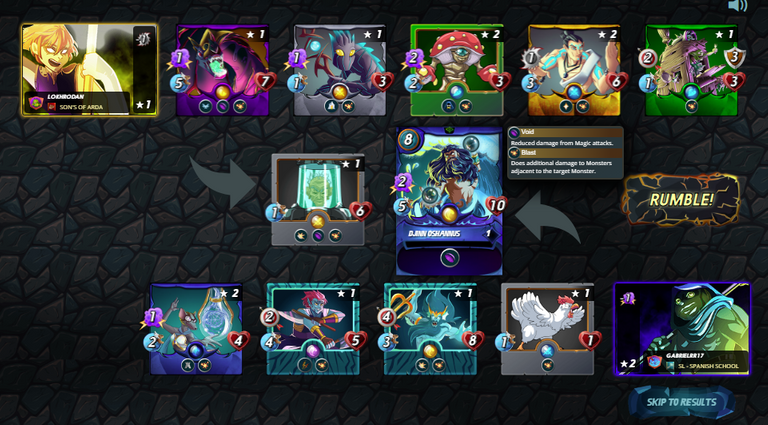 If you want to see the replay click here.
---
Extra Curious facts:
That design of a floating head in a cylinder, either projected or in liquid so that it is preserved, is not at all new. In fact, as I have observed, it is part of the futuristic theme. From the thought that in the future we will be able to artificially sustain a person's life without needing their whole body, even bringing back to life people who decided to cryogenize themselves in the past.
I even read that there is an urban legend that Walt Disney's head is frozen while waiting for science to reach the aforementioned point. This was denied by his daughter, but the legend has not disappeared. As for Lord Arianthus, his lore says that he owns a ship and that while he was roaming the galaxy, he came across a small planet where there were signs of life and where monsters of all kinds were facing each other in an endless competition, so, motivated by his joy for competitions and battles, he decided to enter the confrontation.
---
If you want to join in the wonderful world of Splinterlands click here
---

---
---