Strategic Gallop - Weekly Challenge
Weekly Challenge! "Centauri Mage"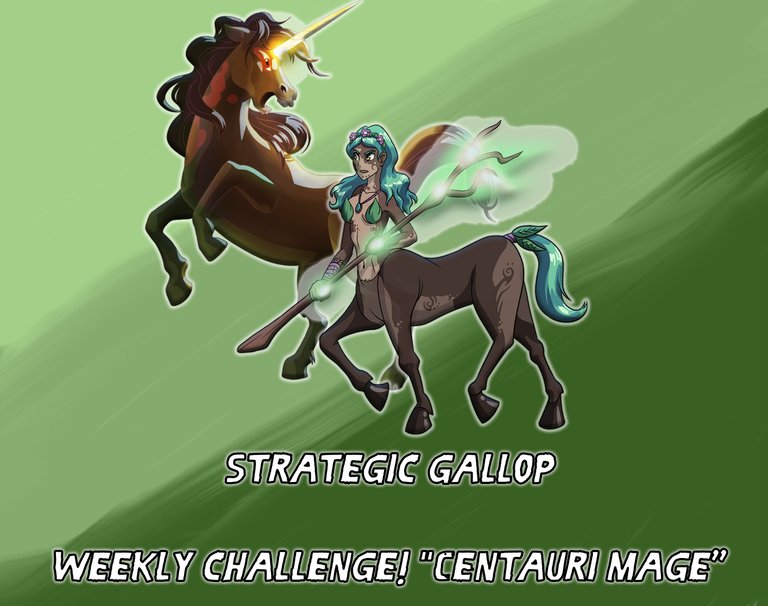 ---
Greetings!Here I bring you more about Splinterlands, in this case about the challenge that includes the Splinter land monster, reminiscent of the dryad from Warcraft III.
---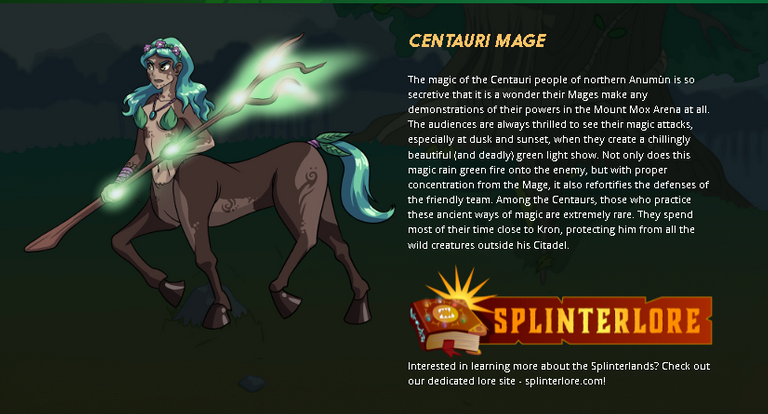 Lore from Splinterlands
---
In the first place I placed the leader of this gallop, whom I consider to have secured the victory in defence. With his ability he blocked a lot of magic damage.

In second place I put this classic minotaur, who although he didn't do that much damage, supported the downfall of several enemy monsters.

In third place I placed this well-known nymph, who helped a lot in the defence as she managed to recover several life points from the main tank. Although she was very close to falling due to the "reflex" of one of the enemy monsters.

In fourth position the monster entrusted for this challenge, this mage with a great resemblance to the dryad of Warcraft III as I had said before, in this battle she did not shine so much but because of her small superiority of speed with respect to the nymph, she contributed to the nymph not dying because of the "Prismatic Energy" reflex. His ability shines more in battles with many archers.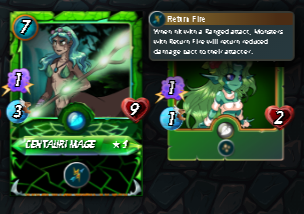 In fifth and sixth place I placed two wizards to support the offensive line. The first with an excellent ability that shone on this occasion, as it reduced the enemy magic damage that was going to be boosted by the opposing summoner. And the last one, with no skill but still supported the enemy's downfall.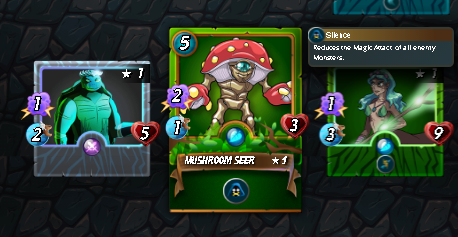 ---
The complete alineation was: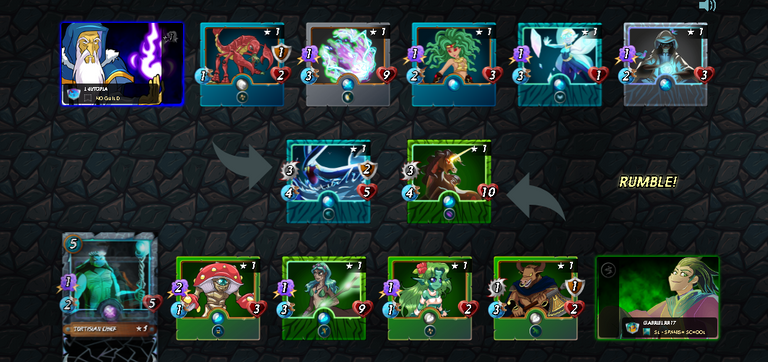 If you want to see the replay click here. For information to join in this challenge click here.
---
Curious fact:
As I mentioned, the monster model brings back memories of Warcraft III, a game I spent a lot of time playing in my childhood and adolescence. Although it is well known that the origin is in much older sources.
---
My opinion:
Personally I don't usually use her because of her high mana and low attack, but her ability could help a lot against ranged attacker strategies by combining her with the healing nymph and good attackers to ensure the enemy's downfall.
---
If you want to join in the wonderful world of Splinterlands be my referal clicking here
---

---
---