Timely Healer - Weekly Challenge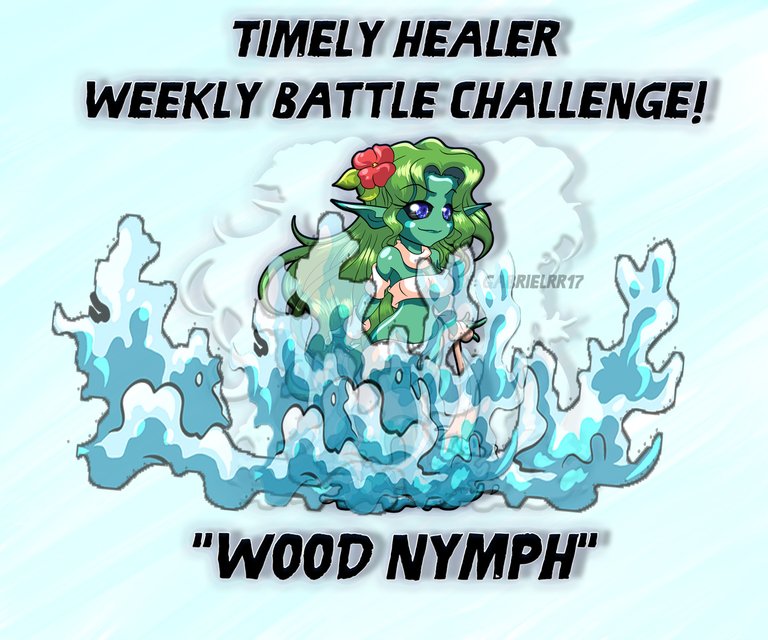 Lore from Splinterlands and edited with Photoshop CS6
---
Greetings! Here I bring my participation for the weekly Splinterlands battles challenge. It shines for the protagonist of a healer with a lot of fan arts!
---

---
First I placed the "mycelic slipspawn", a tank from the Chaos Legion edition that has become popular for its considerable health points, magic attack and ability. With this he focuses all enemy attacks on himself. With the summoner buff he managed to do a lot of damage to the enemy tank.

Secondly the angry chicken, to give time to the other wizards while they do damage.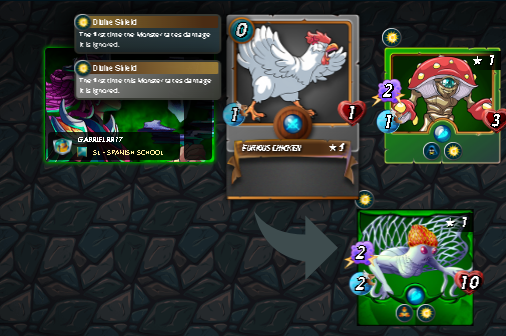 In third place is this "mushroom seer", a card that I was able to buy a while ago and that has been great against the summoner I'm using, reducing the magic attack. However here it didn't shine so much for that but for its low speed, because the condition inverted the priority of the attackers according to their speed.
In fourth place is the protagonist of this challenge, this healing nymph who was decisive in achieving victory, by keeping the tanks a little longer and finishing off the last physical attacker, so that the archers were no longer so threatening.

Finally this low mana mage princess that has become popular precisely because of the addition of this earth splinter summoner that boosts magic damage. From behind she caused great damage to the enemy ranks.

The complete alineation was: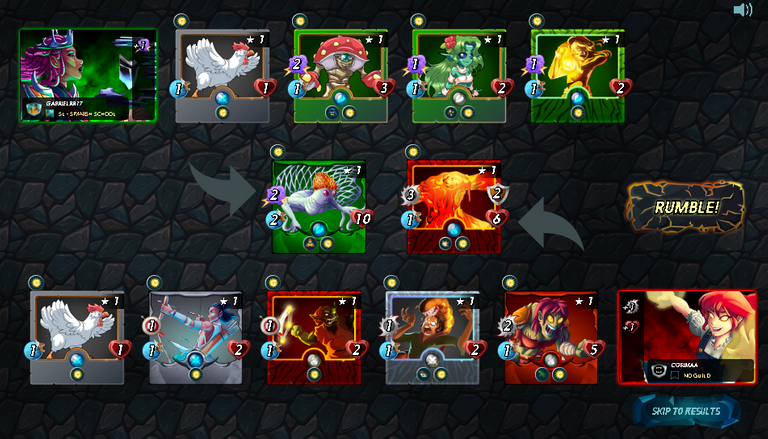 If you want to see the replay click here. For information to join in this challenge click here.
---
Curious fact:
The battle was quite even because the first condition favored the enemy more, but the second condition helped us to resist in critical moments. Near the end of the battle we were close to fall but the healing ability of the nymph was a great help.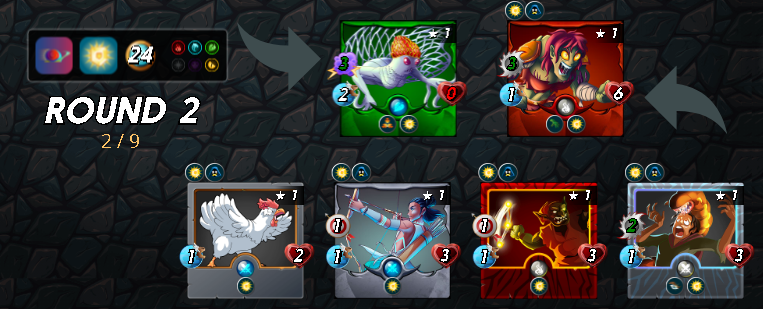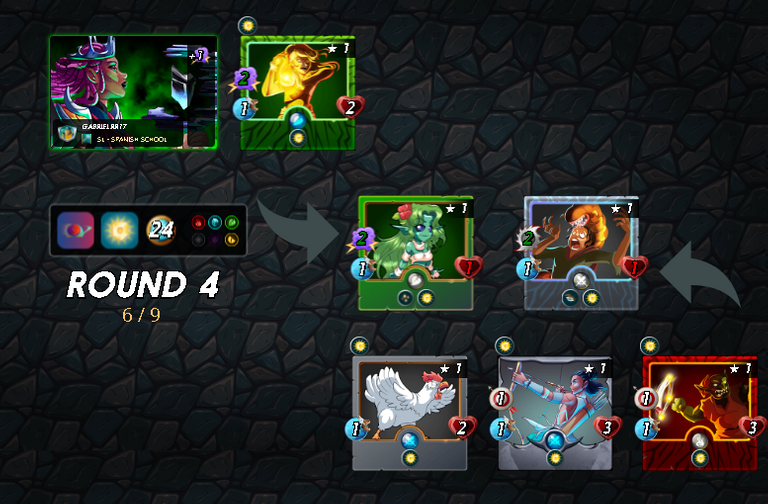 ---
My opinion:
As of today it is not so accessible, I would recommend first build a good deck and then consider whether to buy it or not. There is another healer that CL added that has a stats/price ratio that makes this nymph a bit relegated... Still in terms of speed she comes out on top.
---
If you want to join in the wonderful world of Splinterlands be my referal clicking here
---

---
---