Daily Report (September 14, 2021) - Day 31 with Splinterlands and Hive blockchain!

Hello Splinterlands and HIVE Community!
Back on the routine of Daily Quests, specially yesterday the new reward cards were released and i am glad to notice a lot of excitement around the players.
For today i had the Earth quest and i manage to finish very fast despite the fact that i reach Silver 2


One more day before this season ends i really don't think i will be able to reach Silver 1, and i will set this as a target for the next season.
Now back to the Daily Quest:
Well....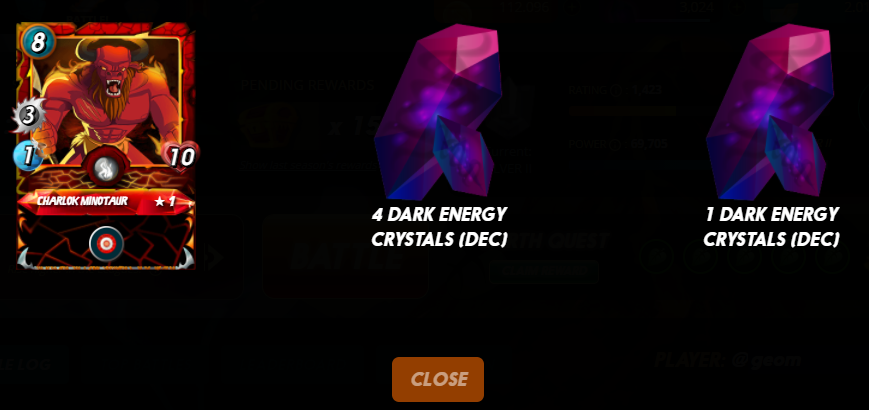 Finally after such a long time one card in the rewards, but funny was that it's one of the old sets. I am sure that in the following days or tomorrow with the season rewards i will be able to find couple of the new ones...
Today i received another share of the SPS airdrop and i did stake it.
Well i think that's all from my side...
Stay well and stay healthy and see you all on the Splinterlands battlefield!
---
---