Making an Youtube channel to promote Splinterlands!❤️
Hello Splinterlands and HIVE Community!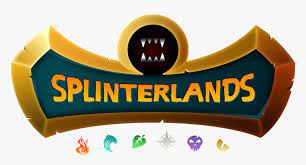 Splinterlands have become lately an important part of my life and my daily routine and i have decided to make an Youtube channel and start promoting the game...
With this in mind i will have to let you know that i have absolutely no experience regarding running a channel and i will take everything literally from 0.
It will be great if some members of the community will help me a bit with some information, so my start will go a bit smoother... and there are few things that will be great if you will share...
What recording software will fit the best a "rookie" like me... for the start i will just record the screen while i will talk. After i will gain a bit more experience and i will fell a bit more confidence i will show my "ugly mug" as well lol
What software is the best to do the cover of the videos as from what i read around, this video covers are extremally important as well
Well in general every single piece of information and advice will help me a lot, so finger cross now when we will have the end of the season rewards, i will be able to add my first Splinterlands video...
Stay well and stay healthy and see you all on the Splinterlands battlefield!
---
---