Daily Focus Report - Gold II - Water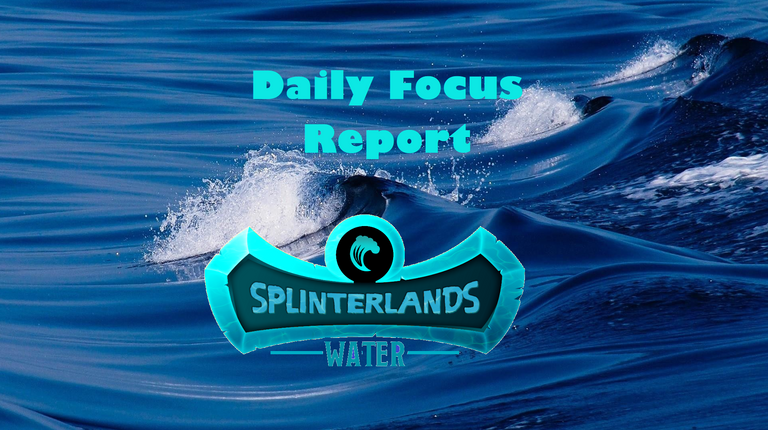 It's been 24 days since I last had the Water Splinter daily focus, and actually it is not that long of a period considering that the daily focus pool is a lot bigger now. Anyway I am glad I finally got it again as Water is my favorite splinter to play and having the whole splinter to boost your RP per battle is always nice. After battling a bit I finally managed to stabilize in Gold II and I was even pretty close to getting into Gold I, however, as my collection is only entry level for Gold, and I have made the decision not to rent any gold level cards or summoners, getting into the top gold echelon has proven to be rather tricky. I'm sure I'll make it there before the end of the season though due to the rating inflation.
As for how the daily focus itself went. I got to 5 chests relatively quickly, which has been my sweet spot for number of chests per day for Gold, so I did not push more than that.

A couple of battles:
BATTLE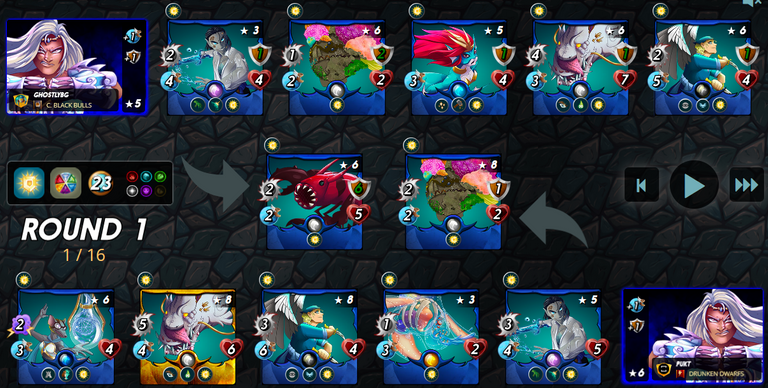 BATTLE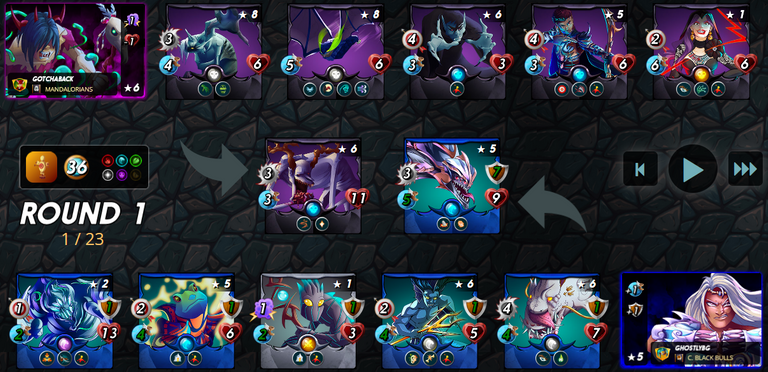 Gold II Main - 5 chests: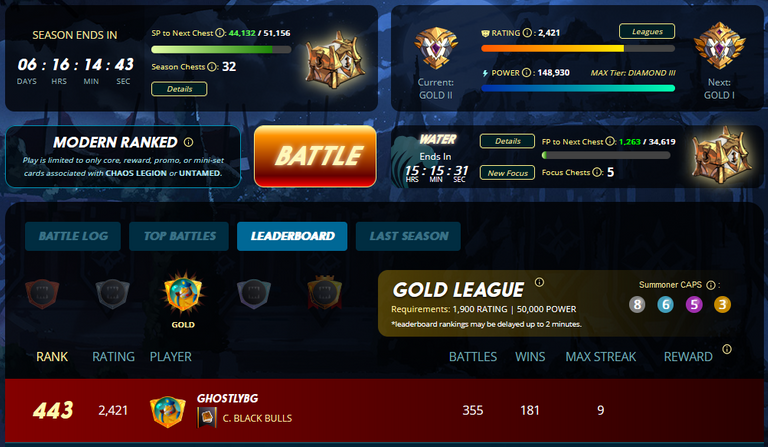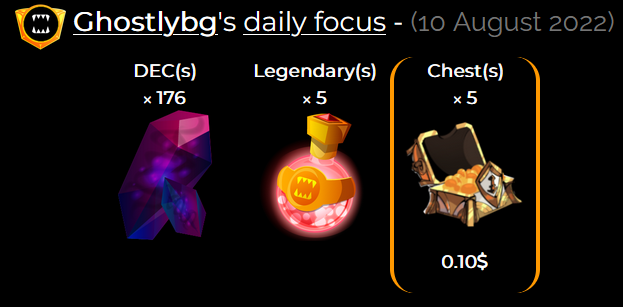 Bronze I Alt - 14 chests: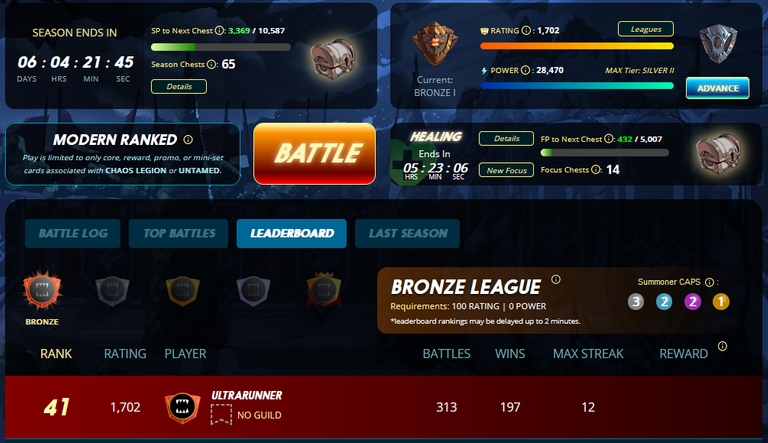 GhostlyBG, over and out
Referral

You can check out some other stuff from my recent Splinterlands blogging venture:
---
---