Daily Focus Report - Gold III - Life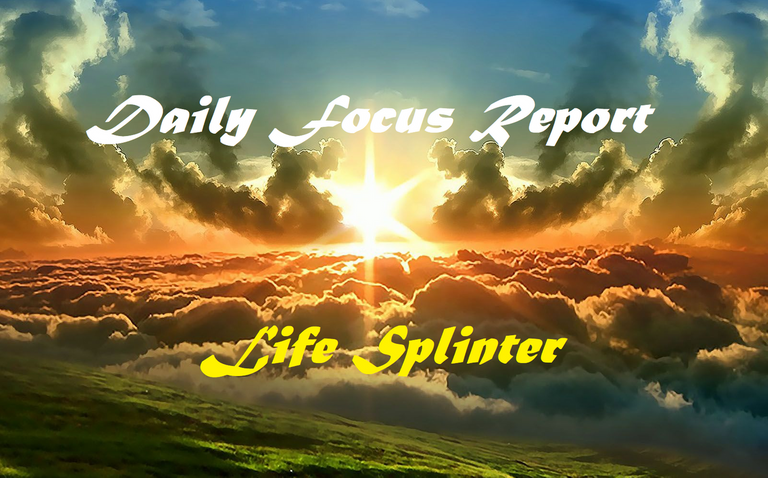 The daily focus for the 24 hours was the Life one. I started with about 75% ECR and it was actually going pretty good considering the fact that my CL deck is at an entry level for Gold League (I am not renting any cards at the moment for Gold League). I even managed to climb to Gold II for the first time this season. Then when I was 2-3 wins away from the 6th focus chest which was my mark for the day all Hell broke lose. I got on the longest lose streak I've had in the game since I started playing in January.
It's a bit hard to take a screenshot of such a downfall but all the red dots are pretty visible:

A total of 13 consecutive losses. I dropped out of Gold II and I was about to drop out of Gold III when I finally managed to stabilize and win the last 2 battles I needed to get to the 6th chest. And it was right on time cause my ECR was at 50.10% right when I won the final battle.🤓 So after losing about 250 rating and going full tilt mode I eventually managed to hit my goal but I'm still feeling the uneasy about this whole ordeal. 🙃 Oh, and my win rate for this season in Modern tanked below 50% after this.


A couple of battles from the times before entering full-tilt mode:
BATTLE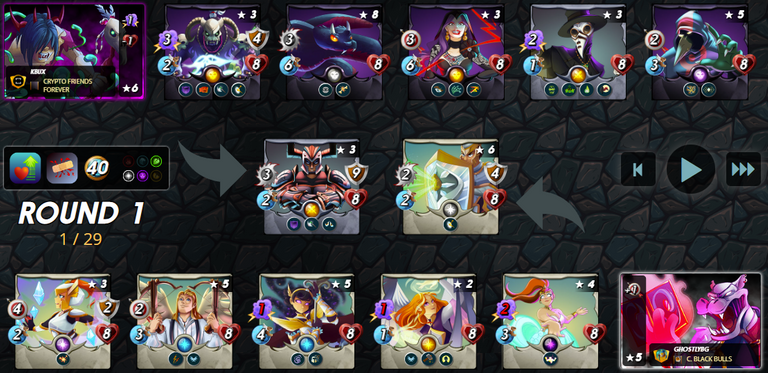 BATTLE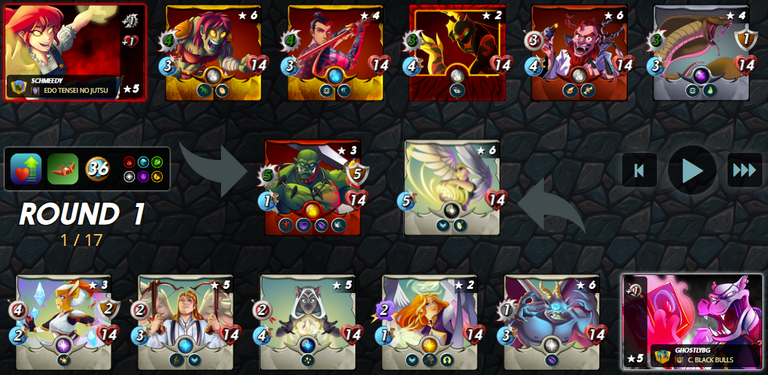 Gold III Main - 6 chests: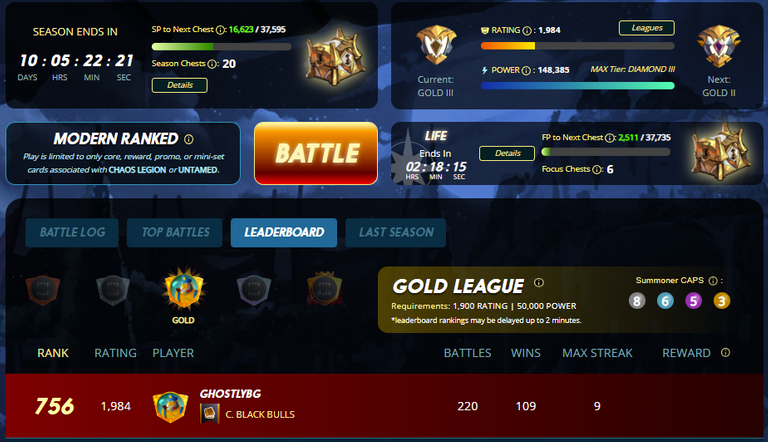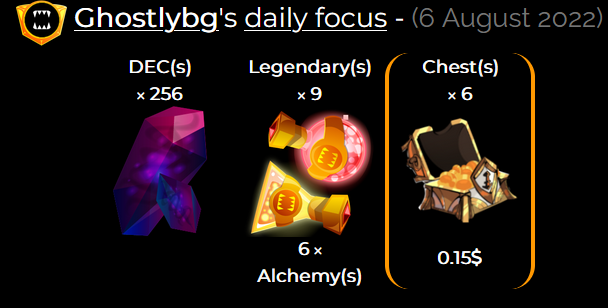 Bronze I Alt - 14 chests: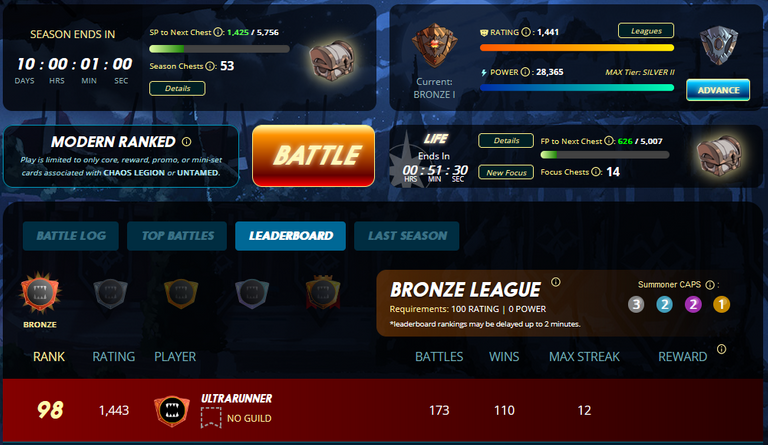 GhostlyBG, over and out
Referral



You can check out some other stuff from my recent Splinterlands blogging venture:
---
---