[Part 1] - Battling Through Splinterlands: Silvershield Bard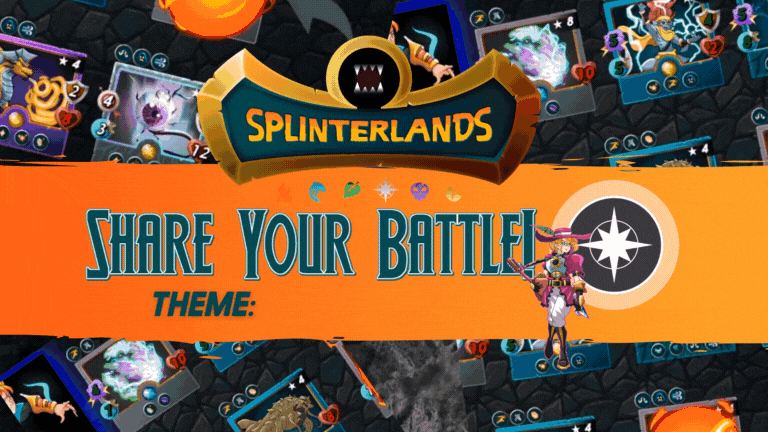 Playing Splinterlands is fun. It's even more fun if you can share your battles with the community and come up with new strategies to improve your play. That's why I decided to start participating in the Weekly Battle Share Challenge.
Silvershield Bard Battle Challenge
League: Gold I
Mana Cap: 44
Ruleset: Little League
Summoners: Fire, Water, Earth, Life, Death, Dragon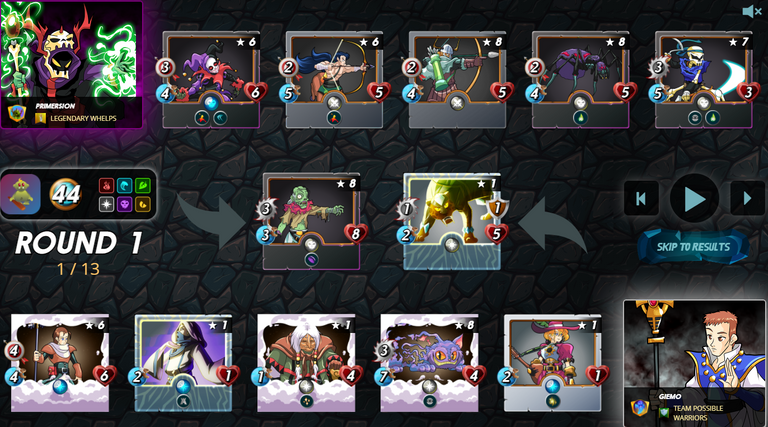 My Setup
When deciding how to utilize the Silvershield Bard I came to the conclusion, that an invincible tank in first position will win me the game. The Little League ruleset made that a little bit harder, but nevertheless I tried to go through with it.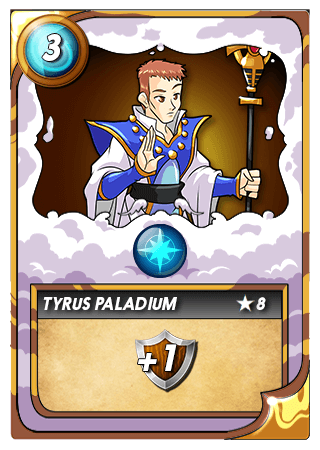 As my summoner I chose Tyrus Paladium. It's the only levelled summoner I have and I think the +1 Armor is a very nice buff, especially in the Little League ruleset.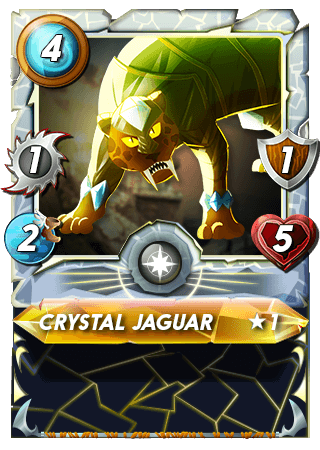 I put the Crystal Jaguar in front, because it's my strongest tank in the Little League ruleset. It's not the invincible tank I was aiming for, but you have to use what you have.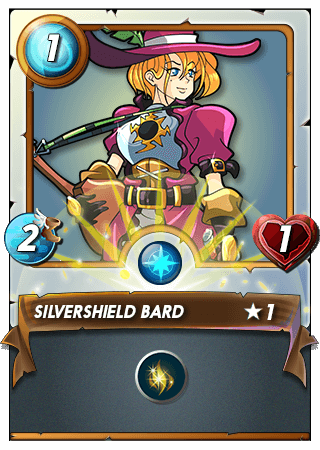 Next in line is the Silvershield Bard. When coming up with the strategy it had two purposes in mind:
Cleanse away any negative effect that might affect the Crystal Jaguar
Be a meat shield against Snipe to protect the backline a little bit longer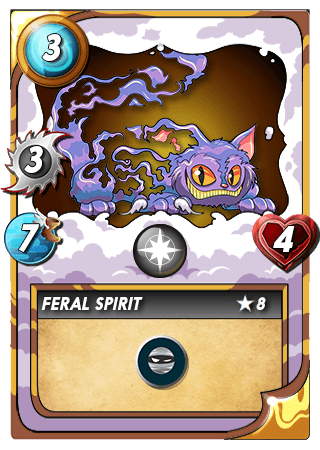 I chose Feral Spirit as one of my major damage dealer. It's a level 8 card and very fast with Sneak. Everything it needs to destroy my opponents backline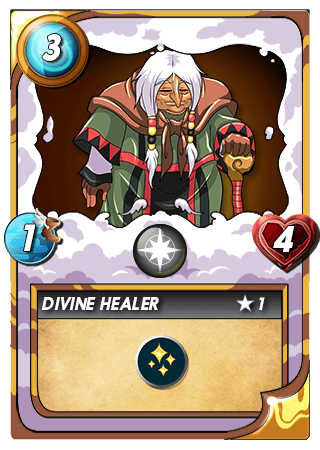 Divine Healer, sadly only at level 1, but the healing should be quite nice to keep the Crystal Jaguar alive long enough to decimate my opponents team.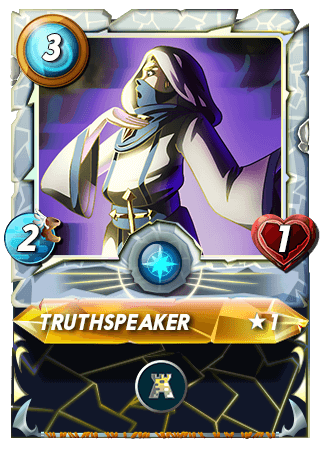 In my opinion the Truthspeaker is a must have in every Little League battle. The additional 2 Armor every monster receives is just an insane amount of value. Not only does it make my frontline more durable, but it also prevents my backline from getting one shot.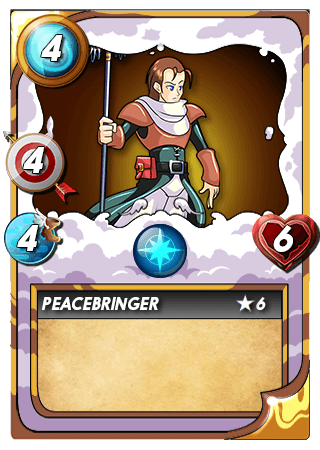 Last but definitely not least, my damage dealer to bring down my opponents frontline: Peacebringer. At level 6 it does a substantial amount of damage and opponents who don't have their cards levelled will struggle immensely against this beast of a 4 Mana card.









Did the Strategy work out?
One part of the Silvershield Bard's purpose was definitely achieved: He soaked up the damage from my opponents Snipe monster. By the time the Bard died, the frontline and one of the backline monsters of my opponent had been gone. Unfortunately my Crystal Jaguar also survived only 2 turns, but that was more than enough, because of the heavy ranged army my opponent submitted.
The strategy did not work completely as intended, but well enough for my backline to quickly kill off some monsters, before my tanks got killed. The MVP in this game however was not the Silvershield Bard, but the Truthspeaker (aside from Peacebringer and Feral Spirit of course). The additional Armor was essential, that the backline didn't die at all.
Is the Silvershield Bard a good card?
It certainly has it's place in some rulesets. I'm thinking of Noxious Fumes with a low mana cap. In that case you could put a heavy tank in front, cleanse away its poison and see your enemies monster suffocate. It gets even easier if your tank has heal.
I don't think the Silvershield Bard becomes a card that I will use a lot, but I will definitely keep him in the back of my head.
Though I will never post links that I am not convinced are legitimate and useful, you should always do your own research before signing up on a site. I will benefit if you sign up through one of the below links:
Splinterlands: The next generation of collectible card games
Muterra Discord: Blockchain game in development - Join for NFT airdrops
Astral Entities Discord: Blockchain game in development - Join for NFT airdrops
Pipeflare: Games, Technology, Blockchain
Presearch: Get payed searching the web decentralized
---
---