Splinterlands Season 61 Report Card
Last week I showed you how I played in Gold League for the first time for season 60 and why I decided to change my strategy.
That's why, for this past season, things went a bit different, and that's what I'll show you right now.
Match Report
As I said before, I didn't have a good time in Gold League in season 60, so this time I decided to rent to stay in Silver III for the whole season. However, since my rating was high, often times I competed against people with very powerful cards, that decided to stay in Silver for the Leaderboard rewards.
At the end of the season I had enough rating for Gold III, however, since the rental prices were really expensive, I decided to stay in Silver III. This is bothersome, since it makes it a grind for the first few days of the next season, however I analyzed the value of the extra chests, I realized it wasn't worth it.
| Stat | # |
| --- | --- |
| Silver Rank | 5519 |
| Rating | 1988 - Silver III |
| Rating High | 2030 |
| Ratio (Win/Loss) | 1.08 (197/182) |
| Longest Streak | 9 |
Rewards Report
Same as last season, I got an epic monster in my End of Season Rewards! This time was Uraeus, and he's the third one I've received, meaning that I only need one more to be able to level him up.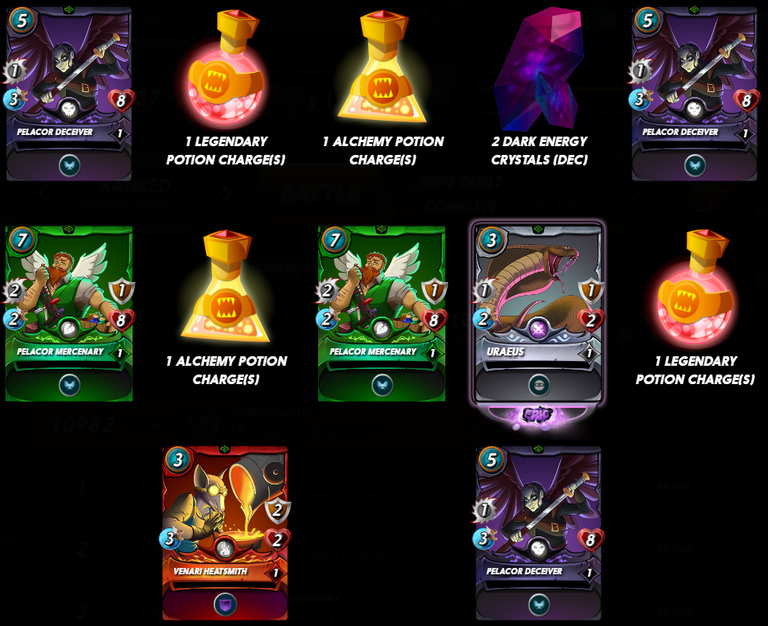 Other than that, during the season, I got quite a few cards that I like, although in this season I didn't get any Gold Foil nor Legendary.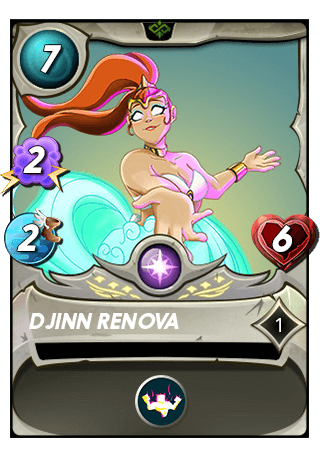 This is the fifth Djinn Renova that I have in my collection, and I'm really glad. Even though I haven't leveled her up, since I don't have leveled up Life summoners, she's a great addition for the CP that she brings.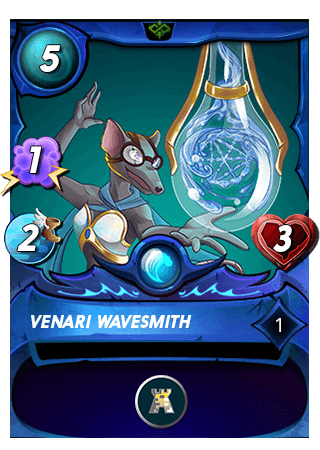 And I also received a Venari Wavesmith. Even though I already had this card, I was able to delegate him to my brother, so he could master the Water deck, since the Wavesmith is a must have in today's meta.
As for the rest of the rewards, here they are.
| Rarity | Quantity | 🔥DEC🔥 |
| --- | --- | --- |
| DEC | - | 92 |
| Common | 17 | 75 |
| Rare | 1 | 20 |
| Epic | 3 | 300 |
| Legendary | 0 | 0 |
| Gold | 0 | 0 |
| Total | 19 | 487 |
Captured DEC
This season I didn't play as much as last time. I played daily until I reached 75% ECR. And I must note that the DEC rewards per win were lower than last season, especially during the last few days of the season, averaging 8.3 dec per win.
| Ranked Play Wins | DEC Earned |
| --- | --- |
| 197 | 1641 |
Rental Report
This time, I didn't spend as much renting as last season, since I decided not to climb to Gold. I continued to rent my Djinn Oshannus to receive some extra income.
| Type | DEC (fees) |
| --- | --- |
| Revenue | 299 (14.95) |
| Expenses | (963.83) |
| Cancellation Refunds | 264.901 |
| Total | (414.879) |
SPS Report
I continued to put my SPS and DEC in liquidity pools to increase my SPS airdrop, while not staking that much. I know I may regret it later, when I don't have vouchers for the Riftwatchers, but right now I'm happy with the result.
Maybe in the future, I'll stake a more SPS, to get better rewards, but for the time being, I'll keep them in liquidity pools.
| Type | Amount Claimed |
| --- | --- |
| Airdrop | 20.383 |
| Staking Rewards | 0.148 |
| Total | 20.531 |

Overall, it was a pretty good season. Although at the end it was a little frustrating since it was difficult to break even each day, with the rental prices increasing and the DEC earnings lowering. And since my rating was high, I couldn't win as much at the end.
That's why I decided that for season 62, I wouldn't spend the extra DEC to rent a competitive team: it was too expensive and having a high rating proved difficult. So, next season I'll show you how that strategy went.
---
And how about you? How was your End of Season rewards? Any Gold Foil or Legendary? Let's chat in the comments!
---
Finally, if you aren't playing Splinterlands, what are you waiting for? Click here to join this awesome community and have fun while earning money!
---
Once again, this post was able to be made thanks to Splinter Stats
---
---