Splinterlands Art Contest Week 207-Iza The Fanged
Bienvenidos a mi blog/Welcome to my blog

---
Saludos amigos creativos de hive, aqui estoy como siempre atendiendo el llamado de la gran familia @splinterlands con mi participación al concurso semanal esforzándome cada vez mas para mostrarles un mejor trabajo ilustrativo digitalizado.
Greetings creative friends of hive, here I am as always answering the call of the great family @splinterlands with my participation in the weekly contest striving more and more to show you a better digitized illustrative work.
Iza The Fanged quion se caracteriza por ser una chica de grandes colmillos y corazón de serpiente, personaje de una de las cartas del juego splinterlands ha sido la elegida para la ilustracion de esta vez donde realice cambios para mostrar una Iza diferente a la original, acá pueden visualizar que esta chica posee llamativos ojos color verdes, larga cabellera color café con mechones que sobresalen en tonos grisáceos, en sus larga orejas lleva hermosos aretes en forma de flores con su respectivo ramaje; también se puede observar la serpiente que lleva en sus hombros y cae en sus senos, además de ello pues ya que Iza es habitante de la jungla está rodeada de diferentes hojas en distintas formas y colores así como también algunas flores.
Iza The Fanged quion is characterized for being a girl with big fangs and snake heart, character of one of the cards of the splinterlands game has been chosen for the illustration of this time where I made changes to show a different Iza to the original, here you can see that this girl has striking green eyes, long brown hair with locks that stand out in grayish tones, in her long ears has beautiful earrings in the form of flowers with their respective branches; You can also see the snake on her shoulders and falls on her breasts, in addition to this, since Iza is an inhabitant of the jungle, she is surrounded by different leaves in different shapes and colors as well as some flowers.
---
Paso a paso ilustrativo/Illustrative step-by-step

---
Para iniciar el boceto, abrí la hoja en el programa Inkscape y con la herramienta bézier realicé primeramente el rostro, luego le incorporé una larga cabellera, posteriormente ilustré parte del cuerpo y su respectivo vestuario, el cual culmine colocando algunas flores justo en la parte de las caderas de la chica. Proseguí con el pote de pintura para aplicarle los diferentes colores que requería para darle vida al dibujo, luego realicé la serpiente en dos partes y la pinté; seguido de ello amplíe la ilustración para poder aplicarle los diferentes filtros a manera que esta tenga un aspecto mas real, para terminar mi diseño lo que hice fue dibujar mas hojas y flores para el fondo que representa a la jungla; todo este trabajo me ocupó cuatro horas en hacerlo, logrando un resultado que para mi ha sido completamente satisfactorio y espero que a ustedes también les encante.
To start the sketch, I opened the sheet in the Inkscape program and with the bézier tool I first made the face, then I incorporated a long hair, then I illustrated part of the body and its respective clothing, which culminated by placing some flowers just in the part of the girl's hips. I continued with the paint pot to apply the different colors that I needed to give life to the drawing, then I made the snake in two parts and painted it; then I enlarged the illustration to apply the different filters so that it has a more real aspect, to finish my design what I did was to draw more leaves and flowers for the background that represents the jungle; all this work took me four hours to do it, achieving a result that for me has been completely satisfactory and I hope you also love it.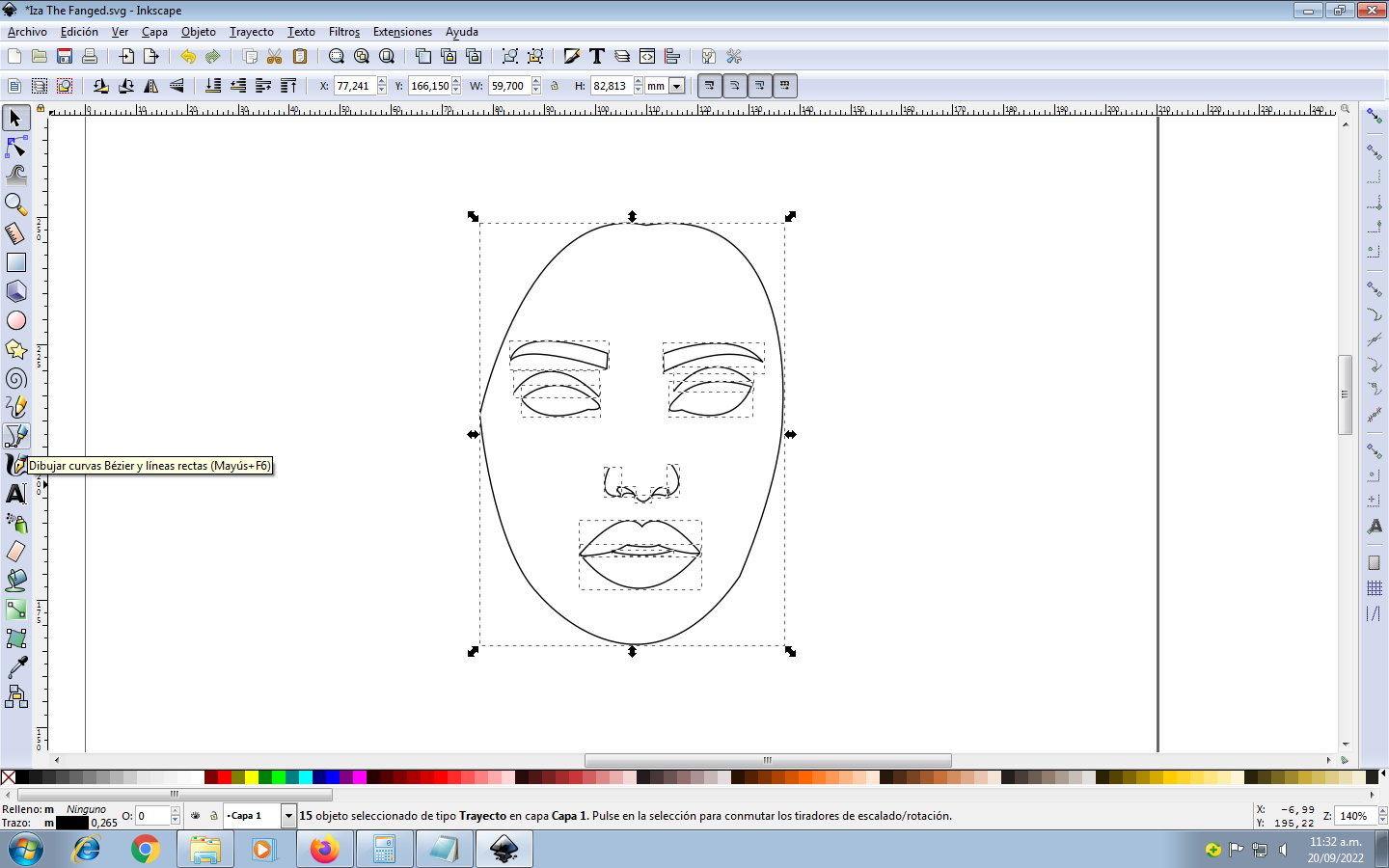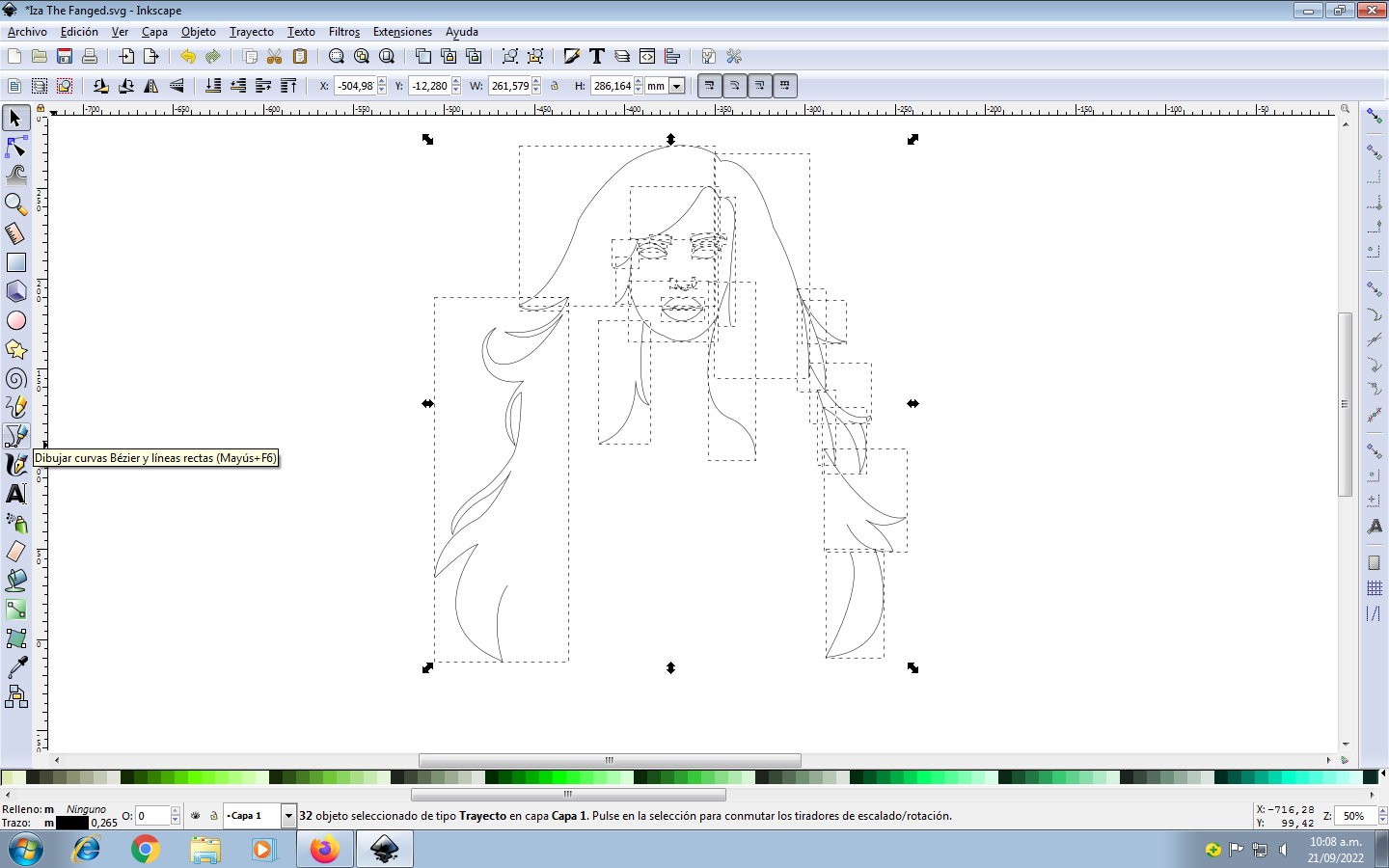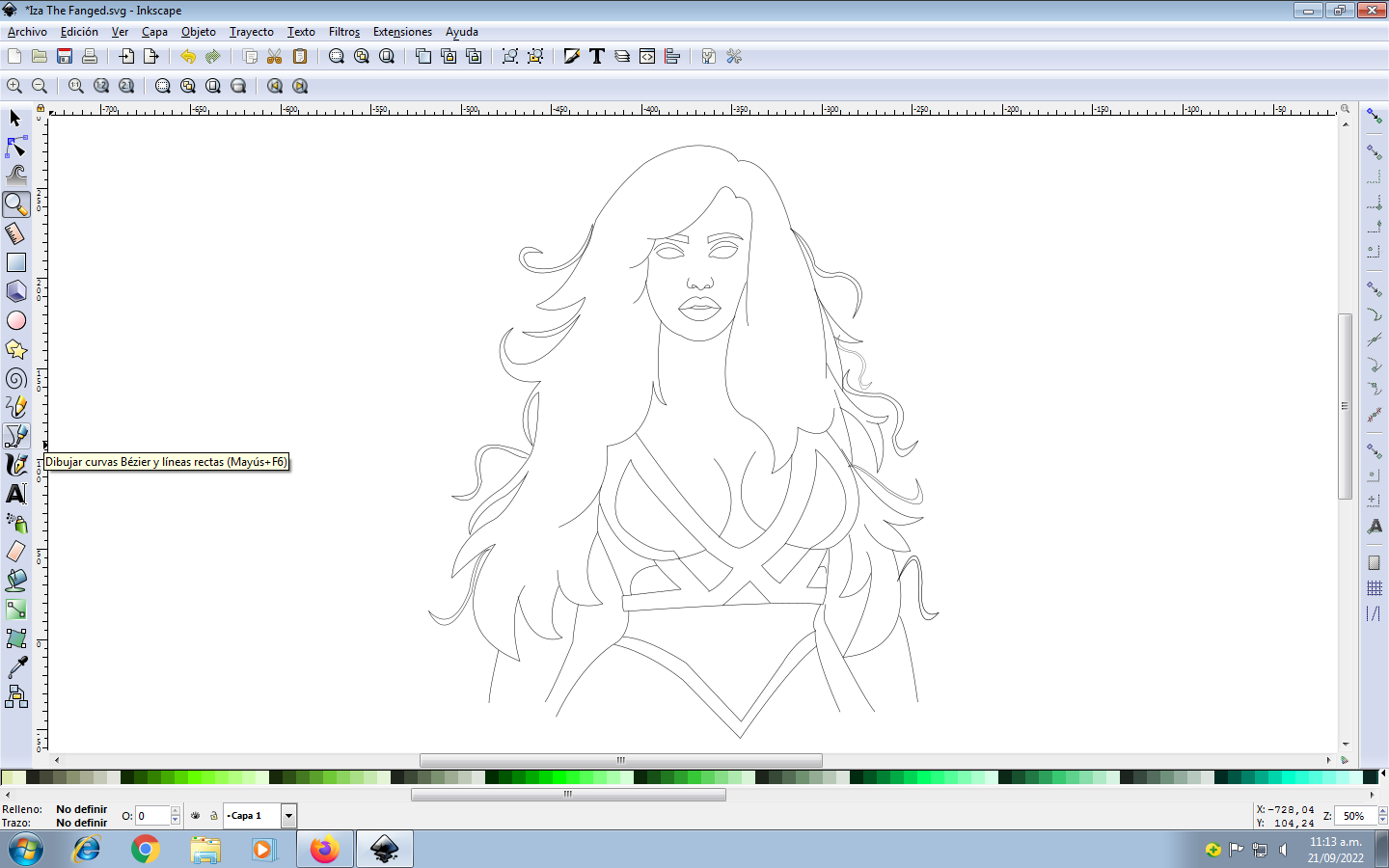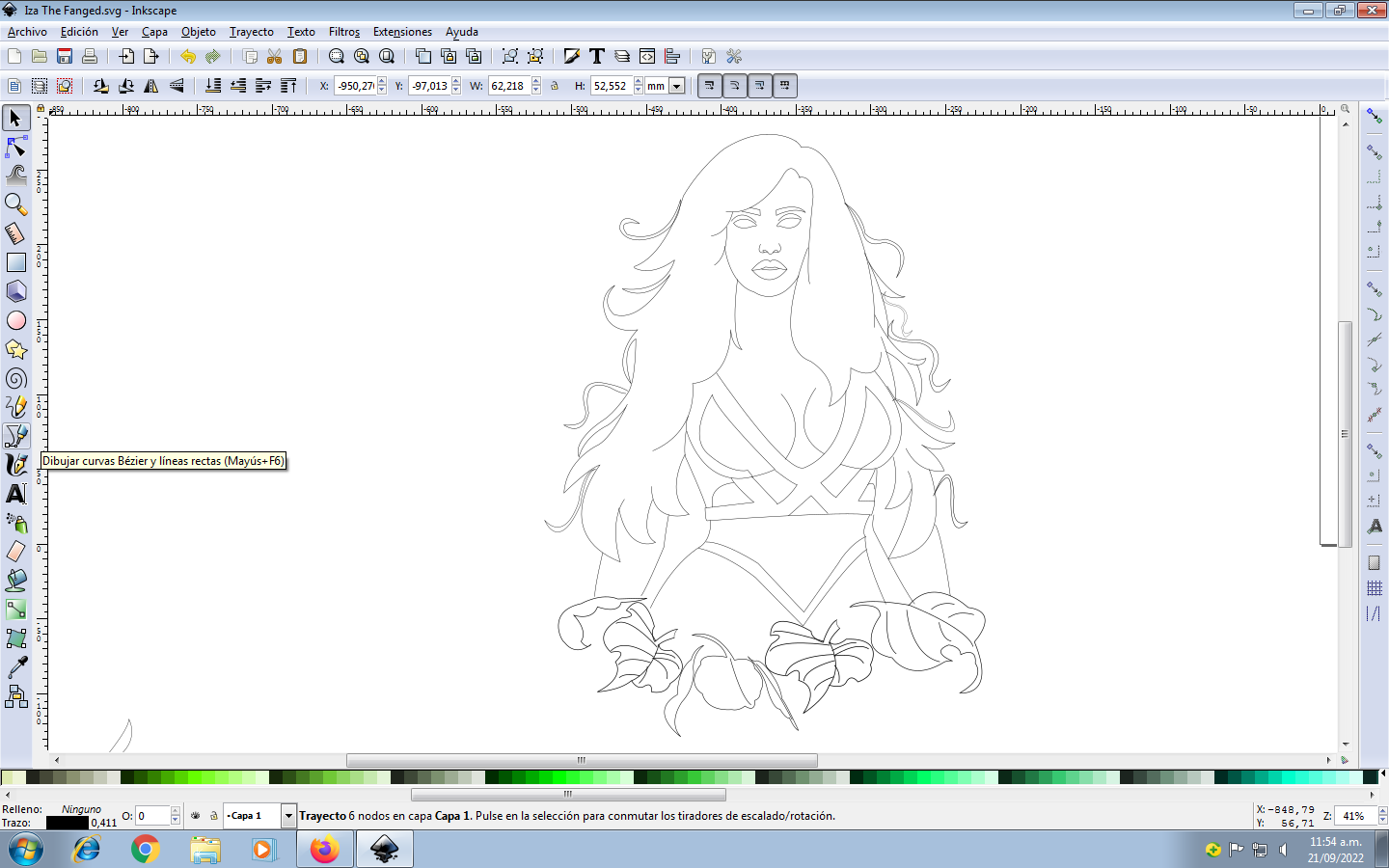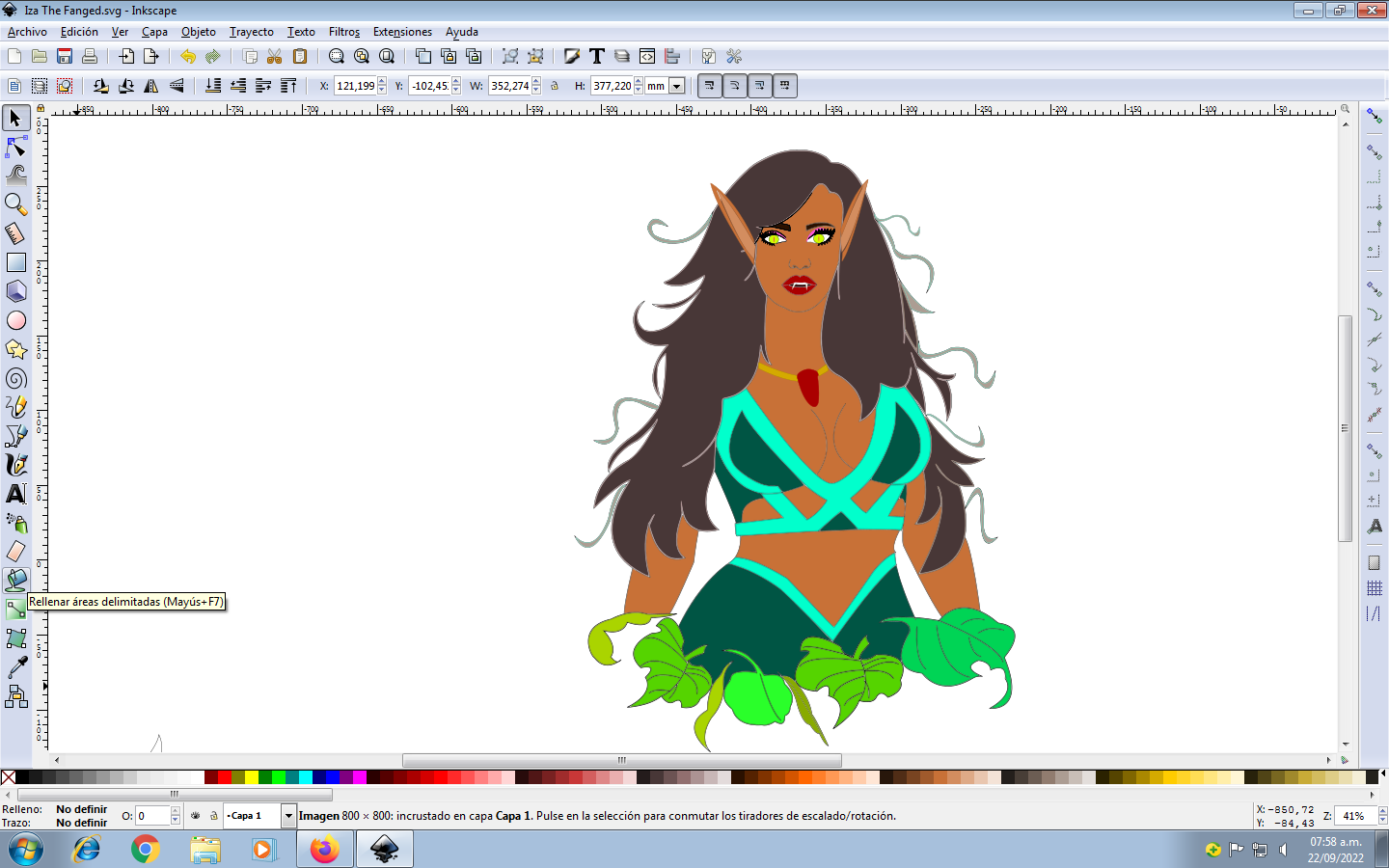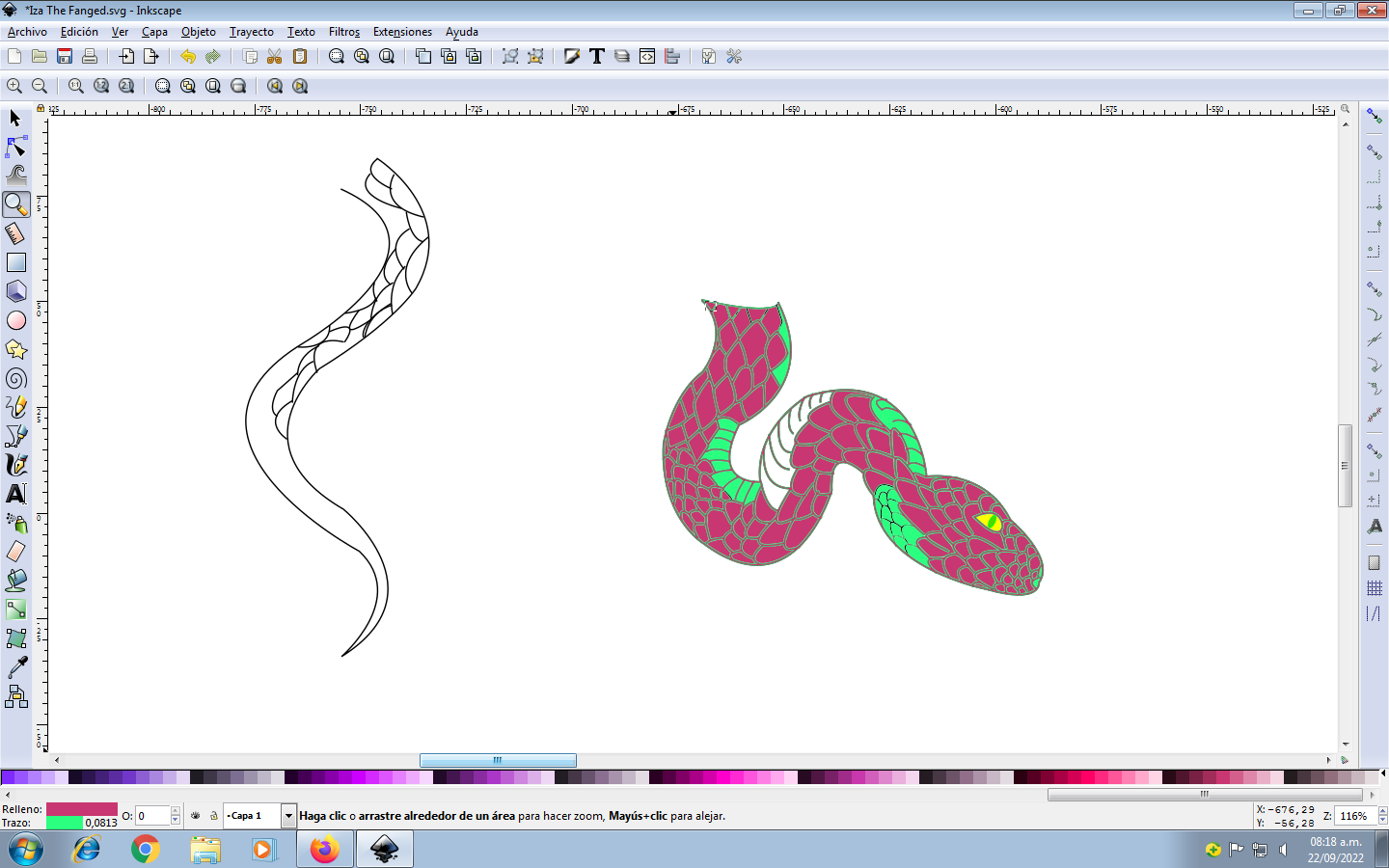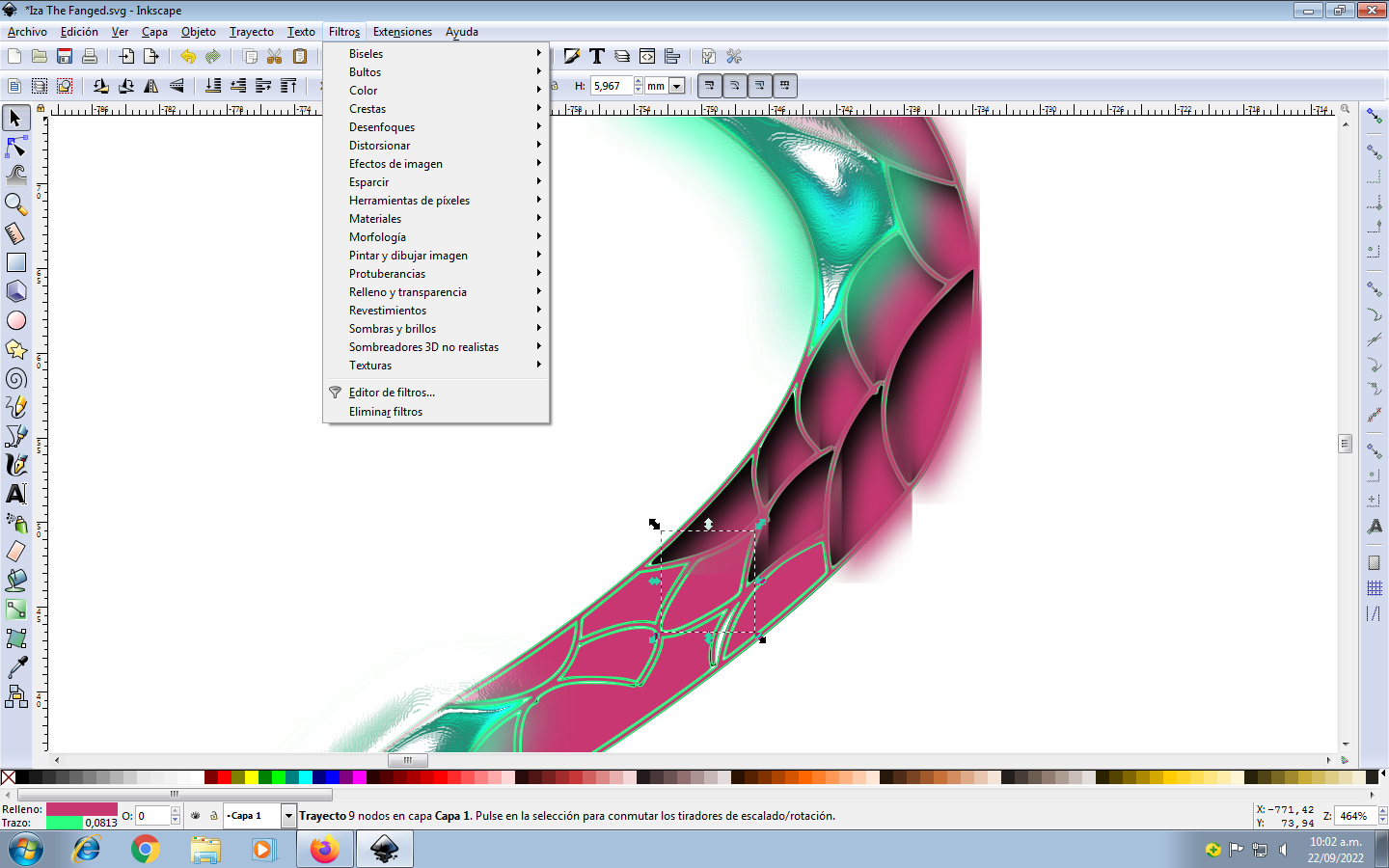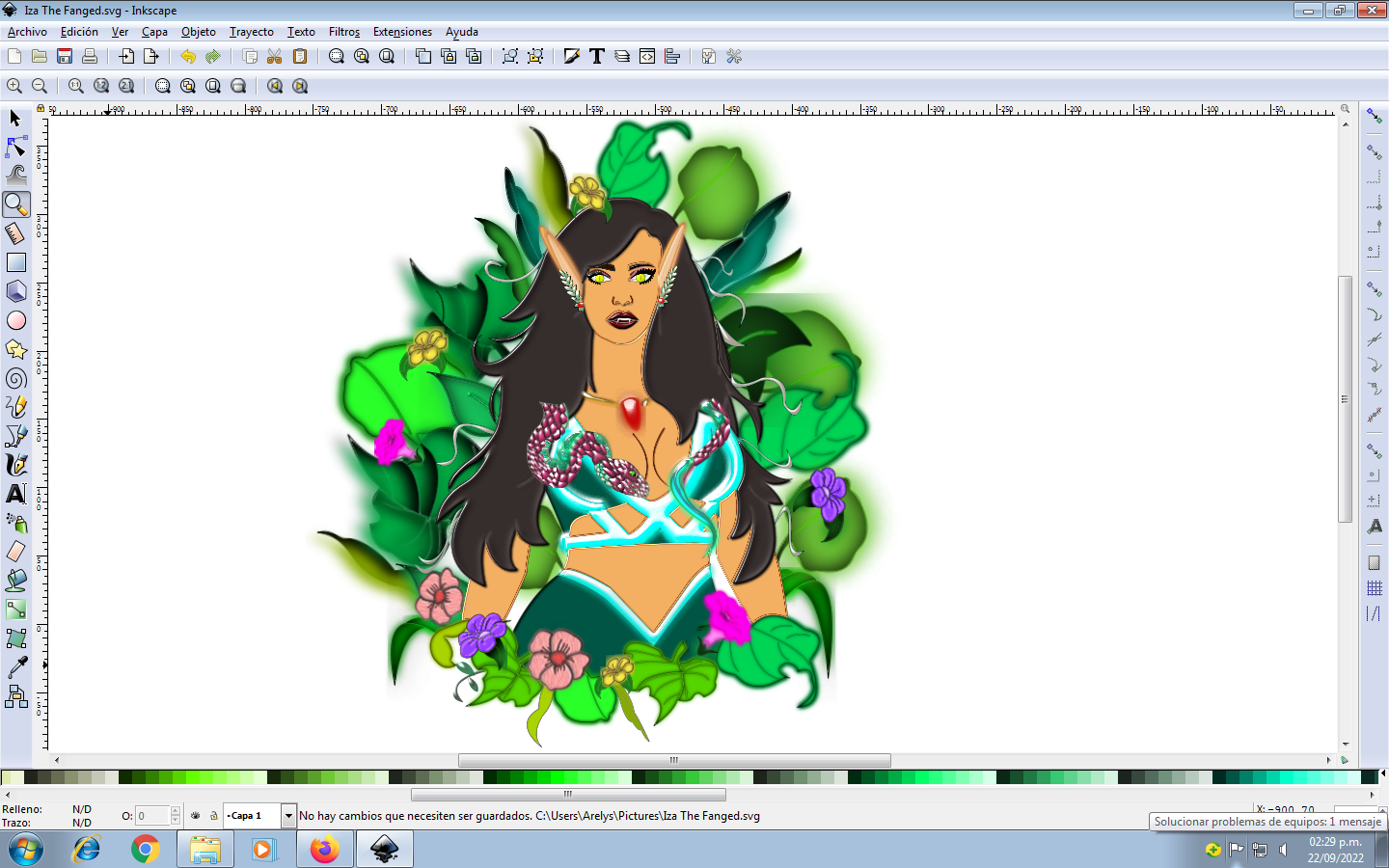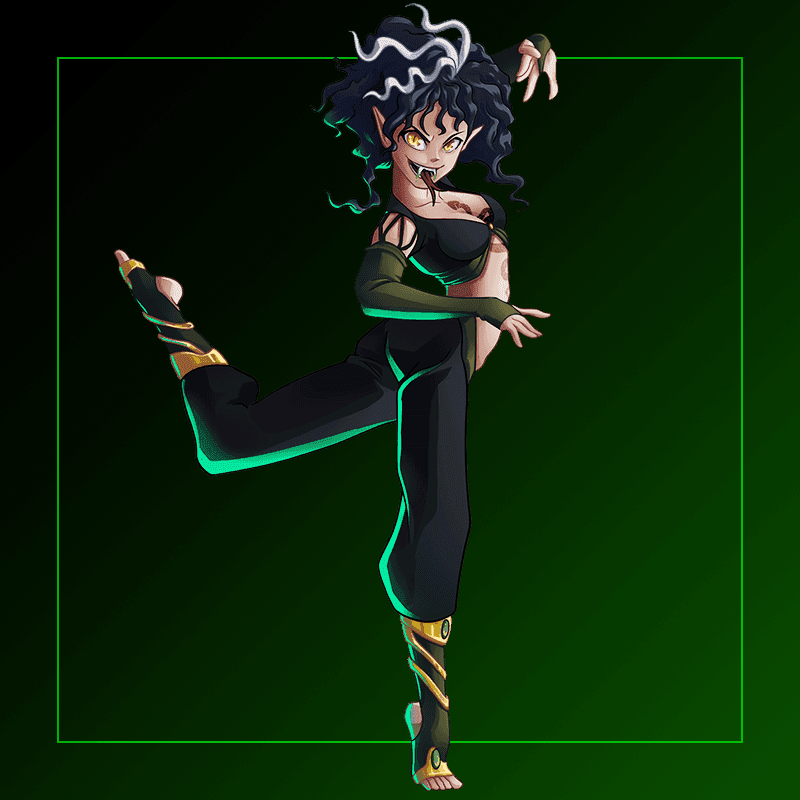 Aquí 👆👆👆 la imagen original de Iza la Colmilluda, carta que puede ser encontrada en el market del juego en cuestión.
Here 👆👆👆 is the original image of Iza the Fanged, a card that can be found in the market of the game in question.
Contenido 100% original de @giocondina/100% original content by @giocondina
Translated with www.DeepL.com/Translator (free version)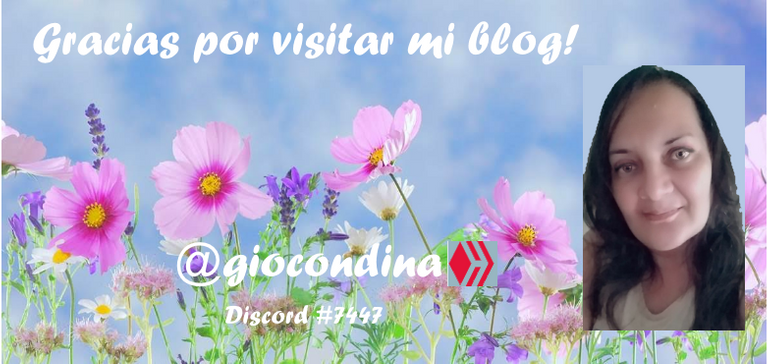 ---
---