Leona the Dog

Hello everyone, in this post I will be introducing my little female dog, Leona. She is of the dachshund breed, has seven years old and is solid black in color (now that she is getting older some white hairs are showing on her muzzle).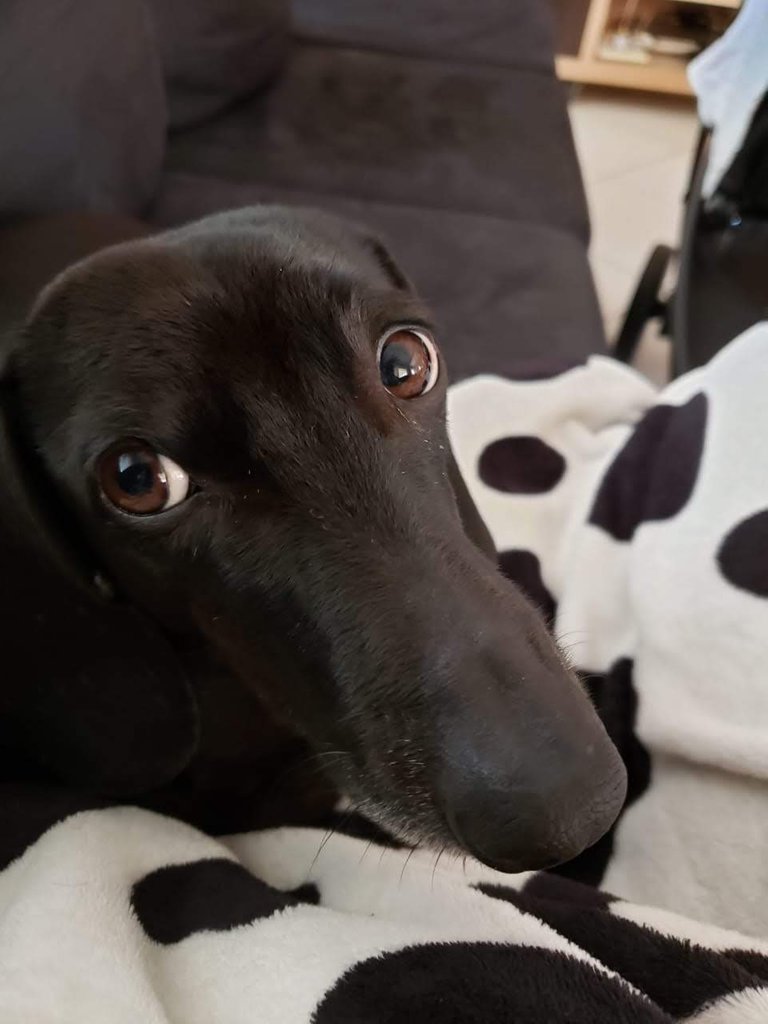 The photo above made me meet my wife (she loves Labradors and thought Leona was of this breed 😆). But my wife learned to like dachshunds through her and today she is her greatest companion.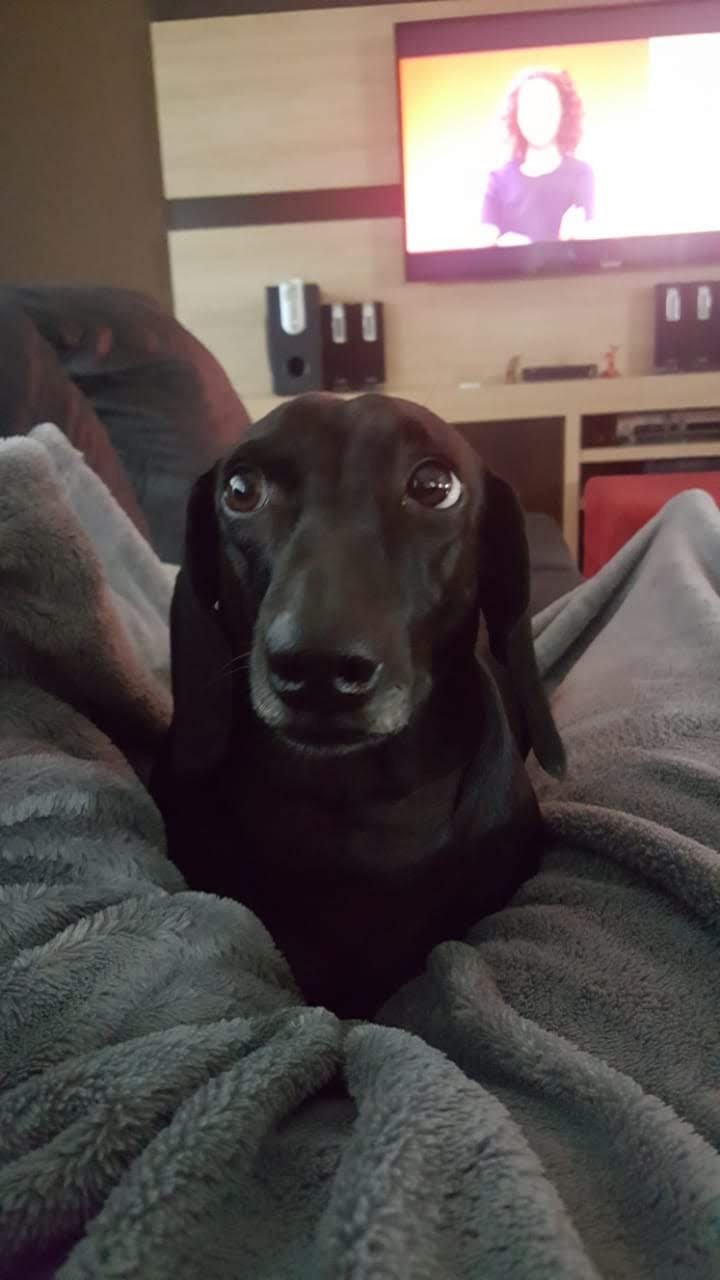 She loves playing in the backyard and has a quiet life (always posing by the pool).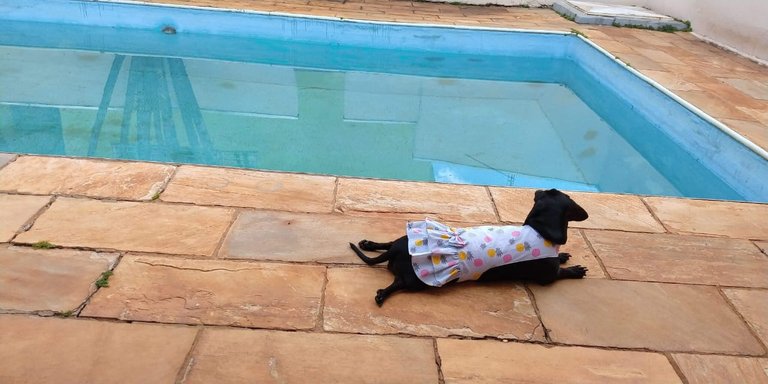 Leona was neutered after the second period of heat. I did this to prevent it from getting cancer, unfortunately I lost a pet due to this disease.
Two years ago she had to undergo surgery to remove a wart that appeared on the back. The biopsy showed that it was not a malignant tumor, thank God!
This year another wart appeared, this time on the right ear and another surgery will be needed (I'm saving some money to be able to do it).
But aside from these little problems she has an iron health.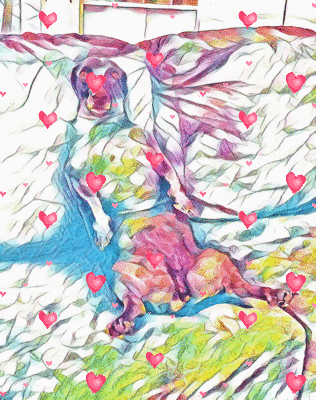 Pets are like little angels in our lives and Leona has been no different. They are an inexhaustible source of love and don't jokes when it comes to loyalty.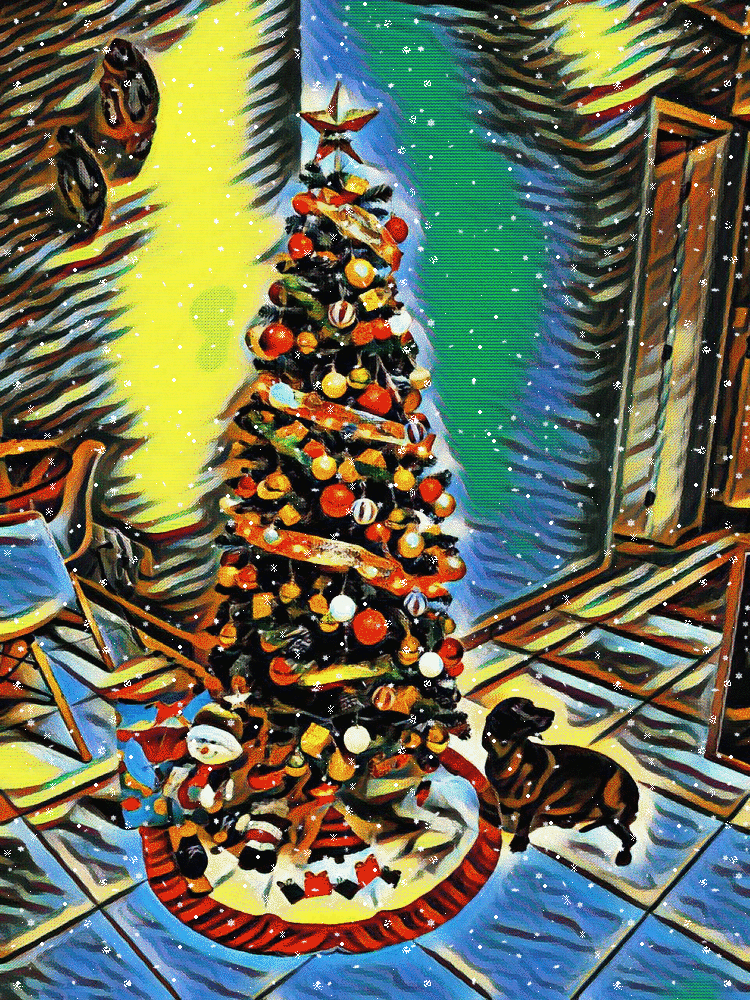 I'm ending this post here. Leona wishes everyone happy holidays and may 2022 be a year with all the best.
--------------------------------PT-BR---------------------------------
Olá a todos, nesta postagem estarei apresentado minha cachorrinha Leona. Ela é da raça dachshund e é inteira na cor preta (agora que ela está ficando mais velha está aparecendo alguns pelinhos brancos no focinho).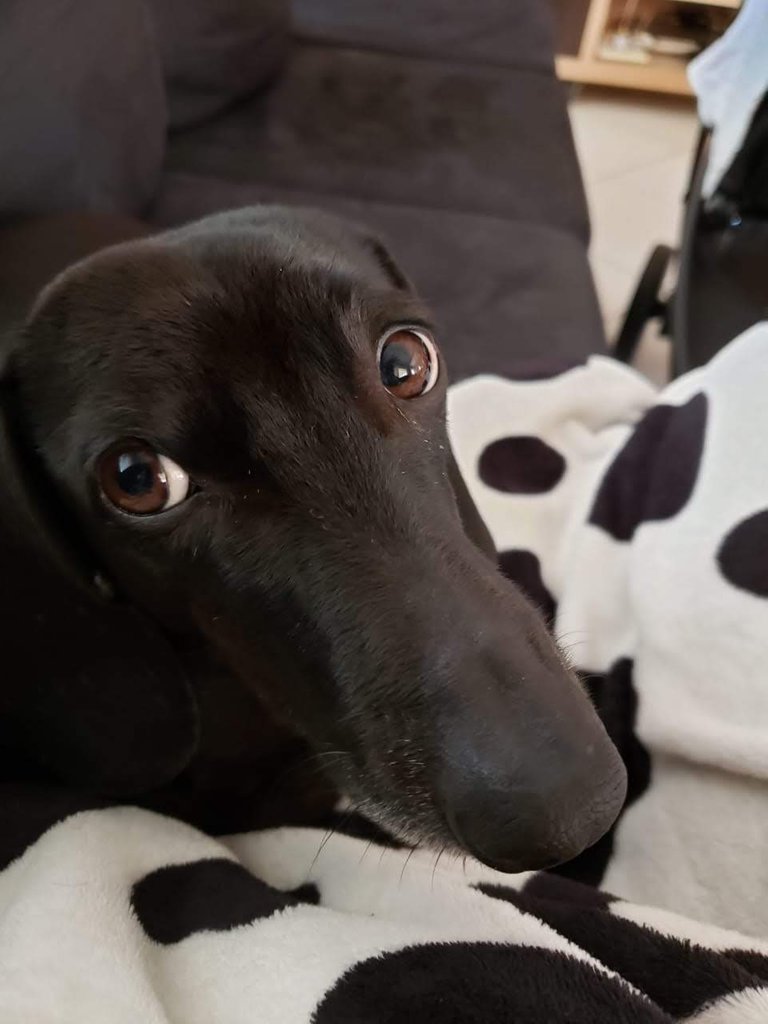 A foto acima me fez conhecer minha esposa (ela ama labradores e pensou que a Leona era uma 😆). Mas minha mulher aprendeu a gostar da raça através dela e hoje ela é sua maior companheira.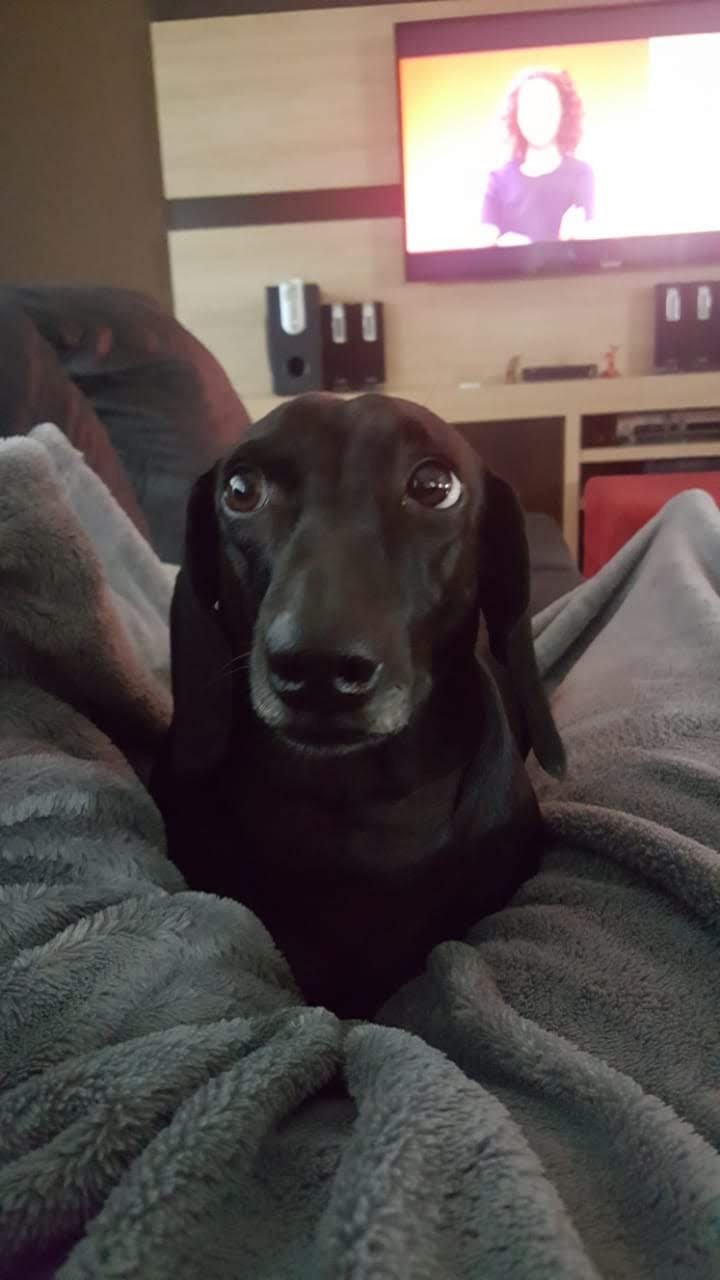 Ela ama brincar no quintal e tem uma vida tranquila (sempre fazendo pose próximo à piscina).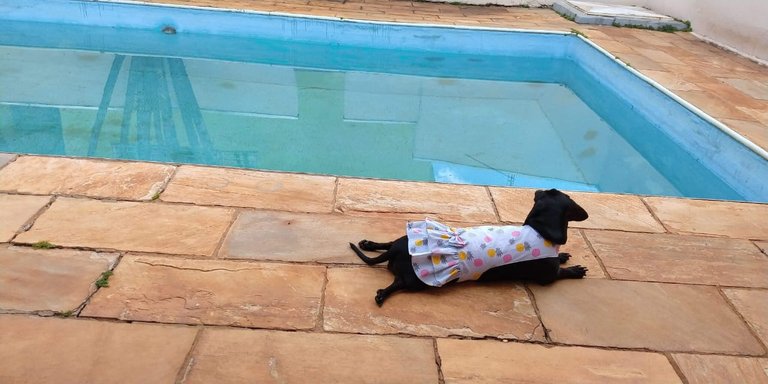 A Leona foi castrada após o segundo período de cio. Fiz isso para prevenir que a mesma tivesse câncer, infelizmente perdi uma pet devido a esta doença.
Há 02 anos ela precisou passar por uma cirurgia para retirar uma verruga que apareceu na parte traseira. Na biópsia verificou-se que não se tratava de tumor maligno, graças a Deus!
Neste ano apareceu outra verruga, desta vez na orelha direita e será necessária outra cirurgia (estou juntando um dinheiro para poder fazer).
Mas tirando estes probleminhas ela tem uma saúde de ferro.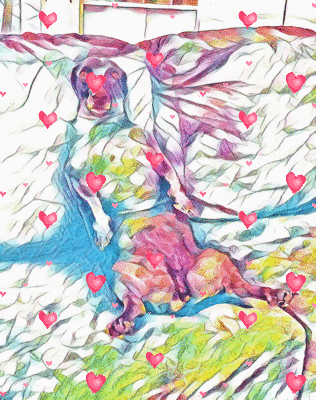 Os pets são como anjos nas nossas vidas e a Leona não tem sido diferente. Eles são uma fonte inesgotável de amor e não brincam em serviço quando o assunto é lealdade.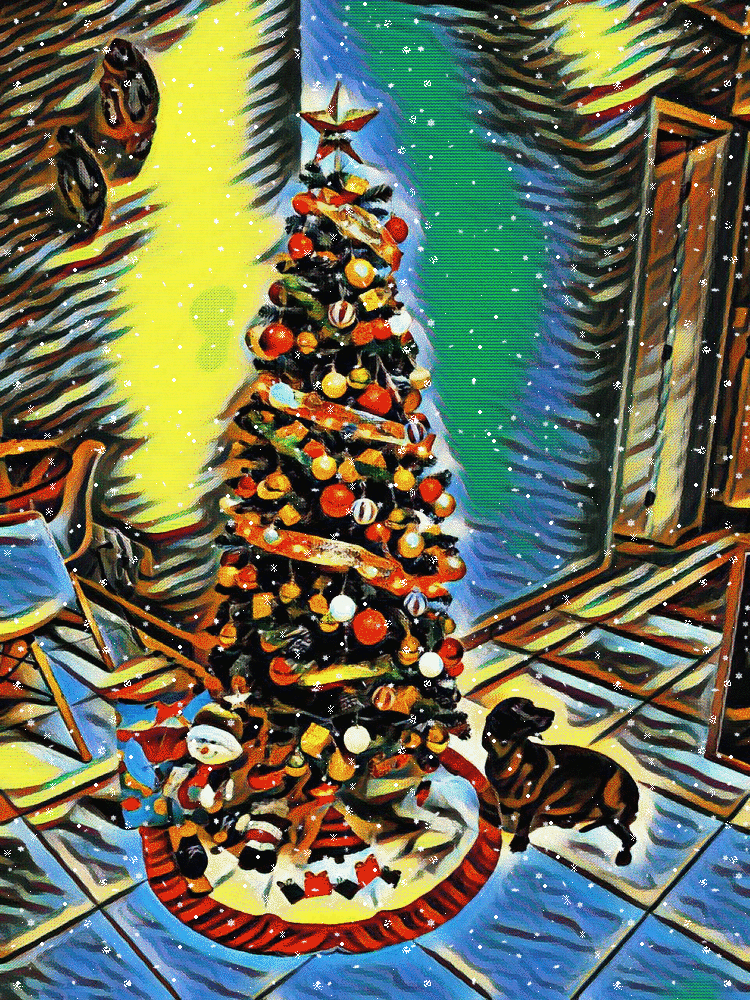 Vou encerrando esta postagem por aqui, a Leona deseja boas festas a todos e que 2022 seja um ano com tudo de bom.
---
---