My Favorite Battle Of The Day 10/6/21
Take Your Time
In my favorite Battle Of The Day today I learned that sometimes you need to be very, very patient in Splinterlands battles.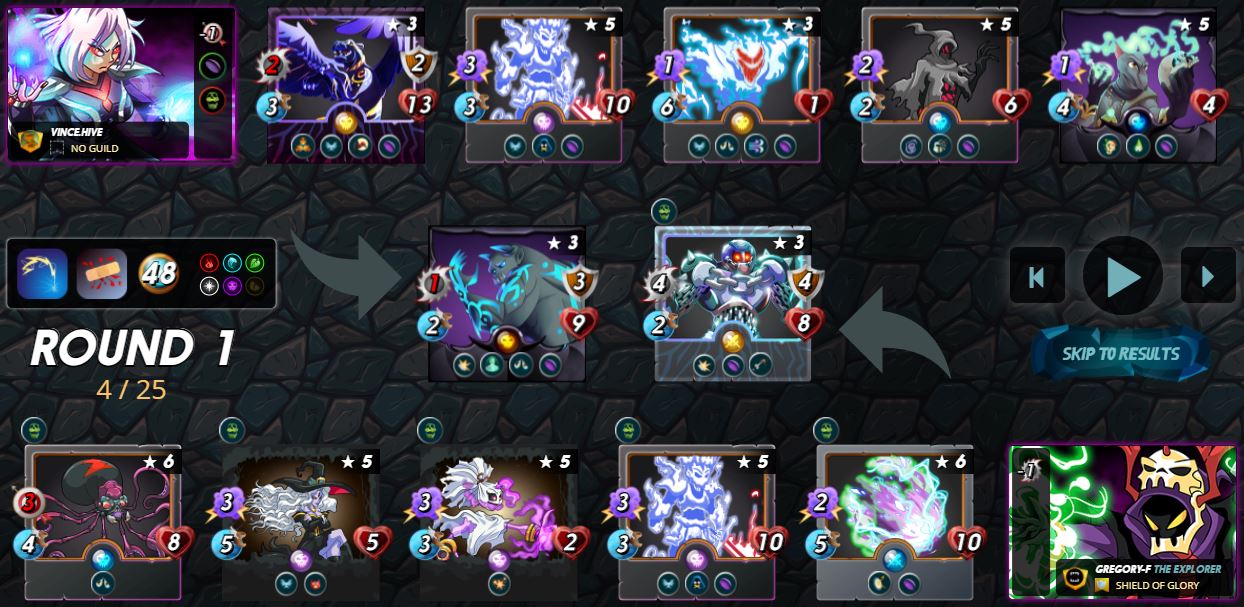 As the match started I saw that my opponent had fielded 3 Level 3 Legendary monsters and with both sides sending multiple magic users into arena, I expected this to be a short but exciting match. But as all the debuffs unfolded, suddenly both teams where extremely weakened. In fact only a few points of damage occurred to each team in the whole round!
With the start of Round 2, I saw that the Poison on my Chain Golem was the most damaging attack each round. Meanwhile I was only able to do 4 points of damage to my opponents Dark Ha'on each round. This was going to take some time.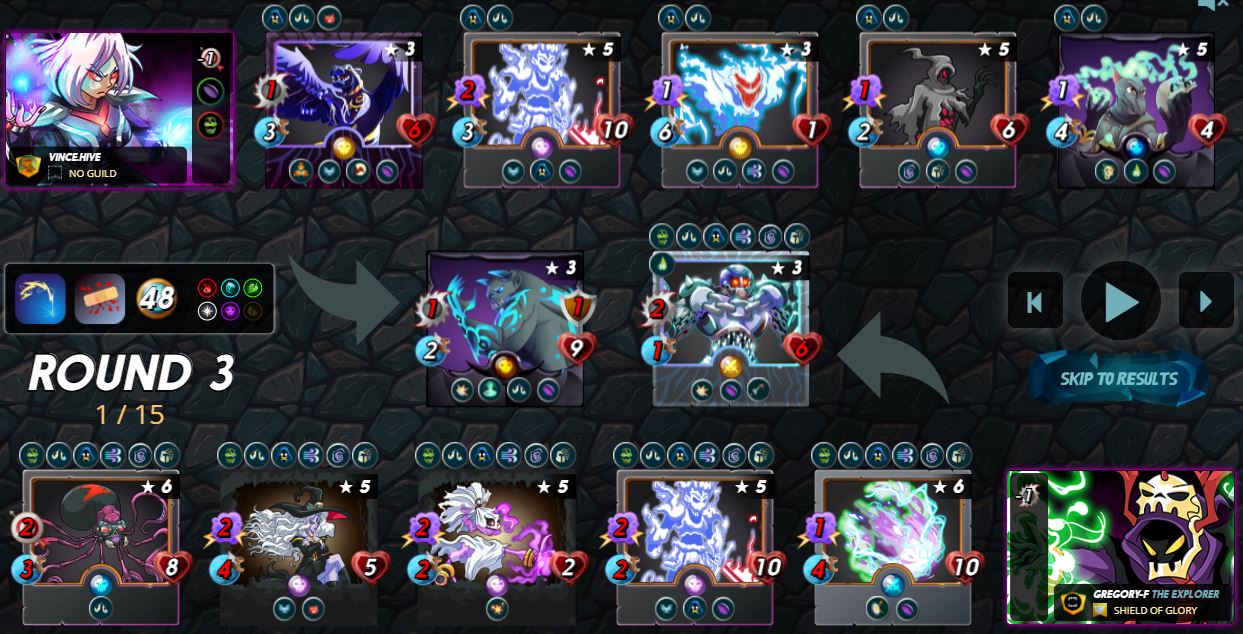 When Round 3 got underway I got a really good feel for how slow this match was going to unfold.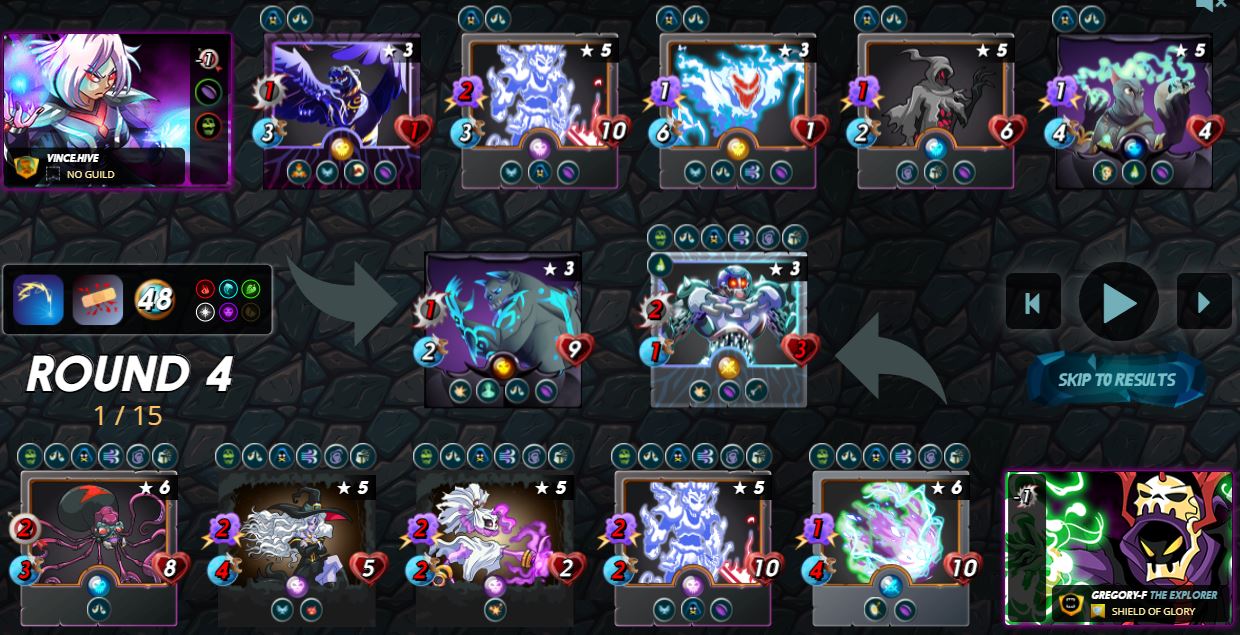 Round 4 started and neither team had suffered their first casualty.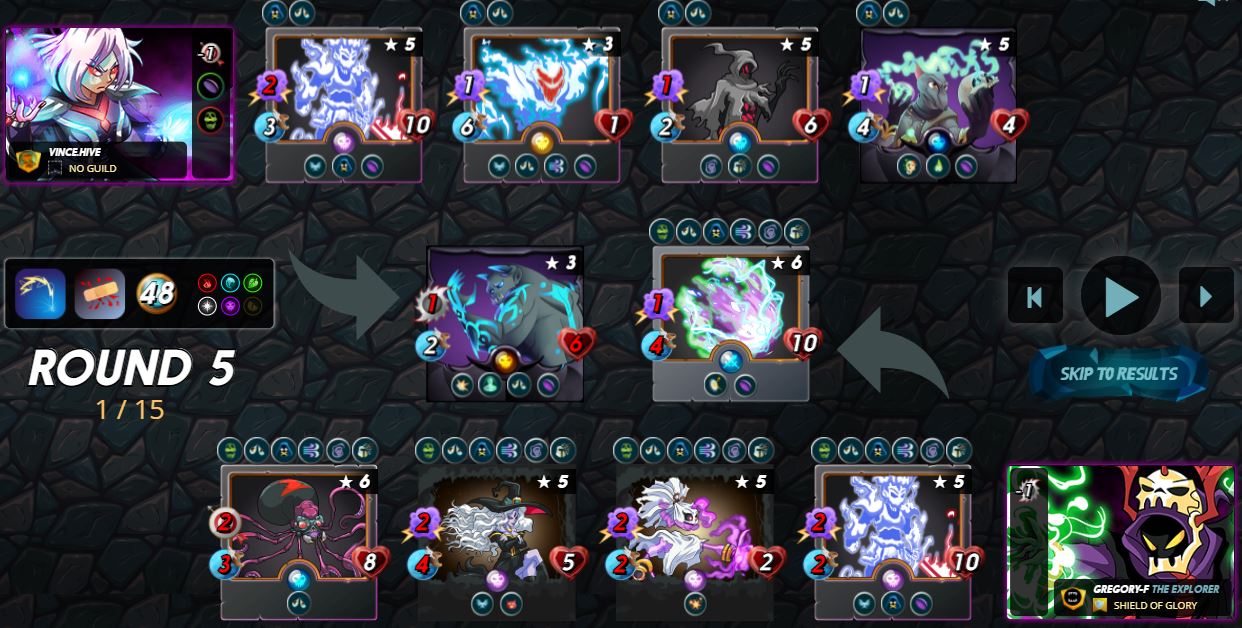 As Round 5 started, I was concerned that Poison of the Venari Bonesmith might be the deciding factor in the match. If he could inflict each of my monsters in turn with poison, I might end up losing the match.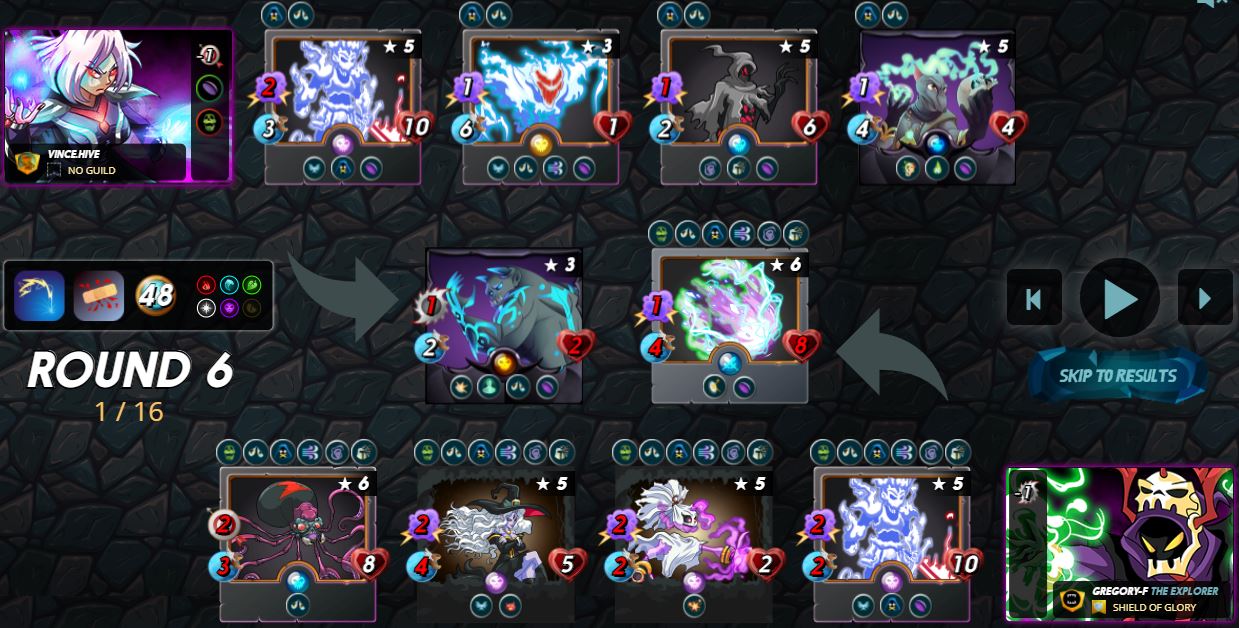 Round 6 got underway and my Prismatic Energy had not been Poisoned yet.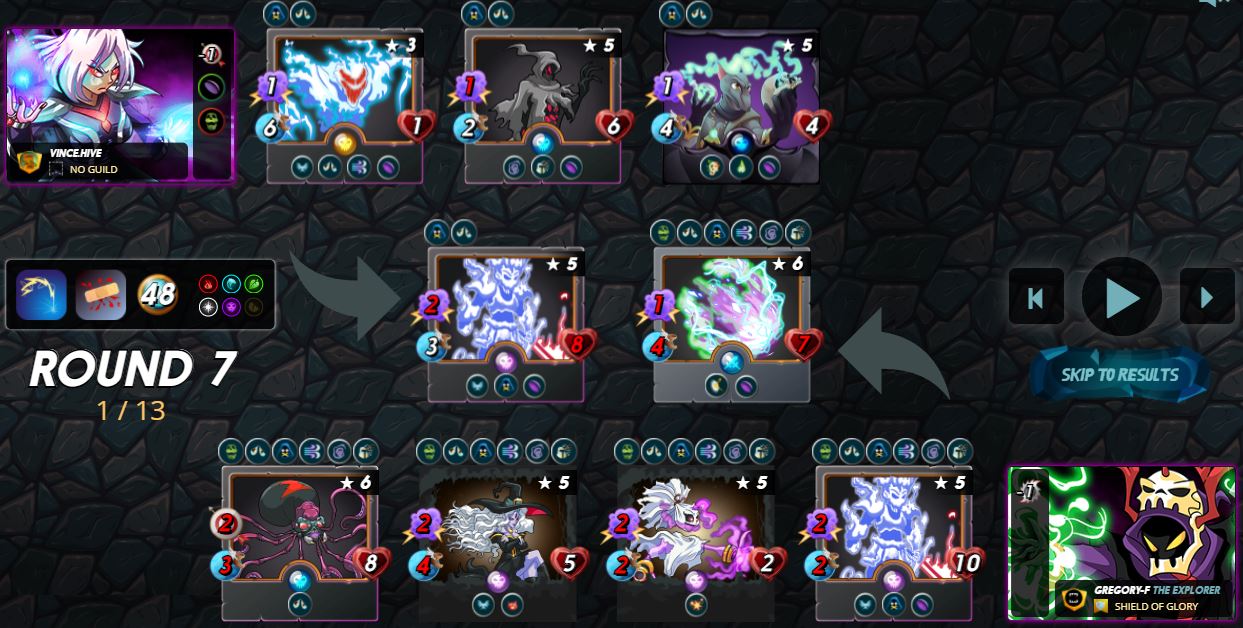 After 3 rounds, I finally took out Harklaw. My luck was still holding, my Prismatic Energy was Poison free.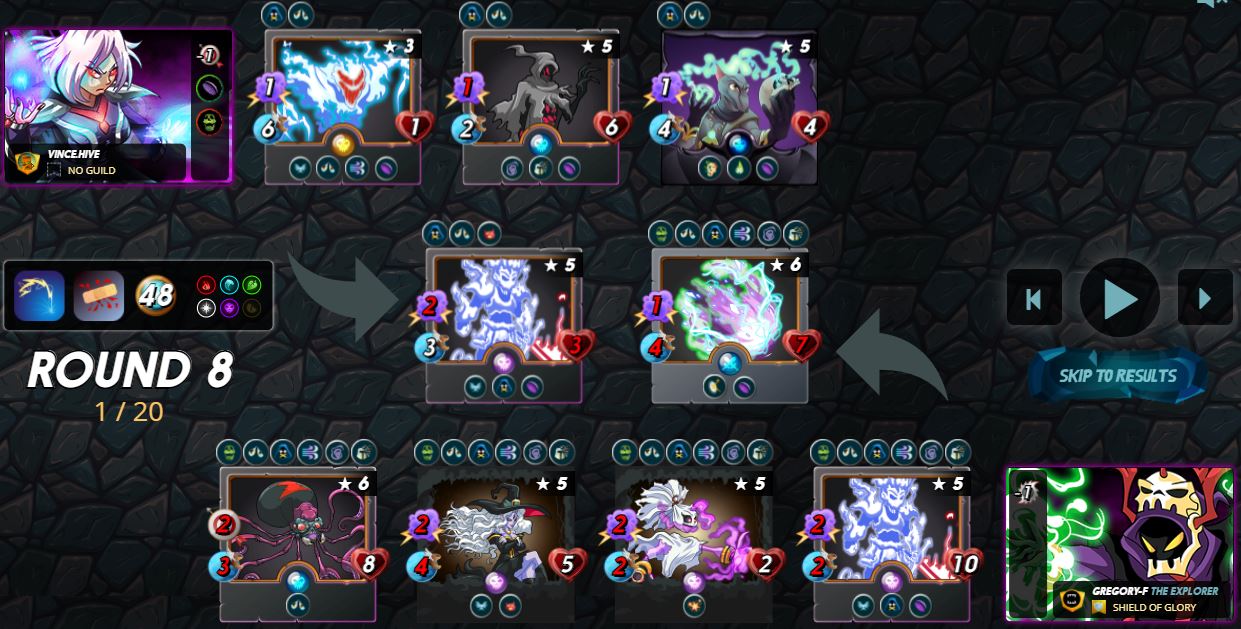 Finally in Round 8 I took out the opponents Phantom Soldier and got my magic damage back to normal. Now it was a completely different match. I quickly killed the Fallen Specter next.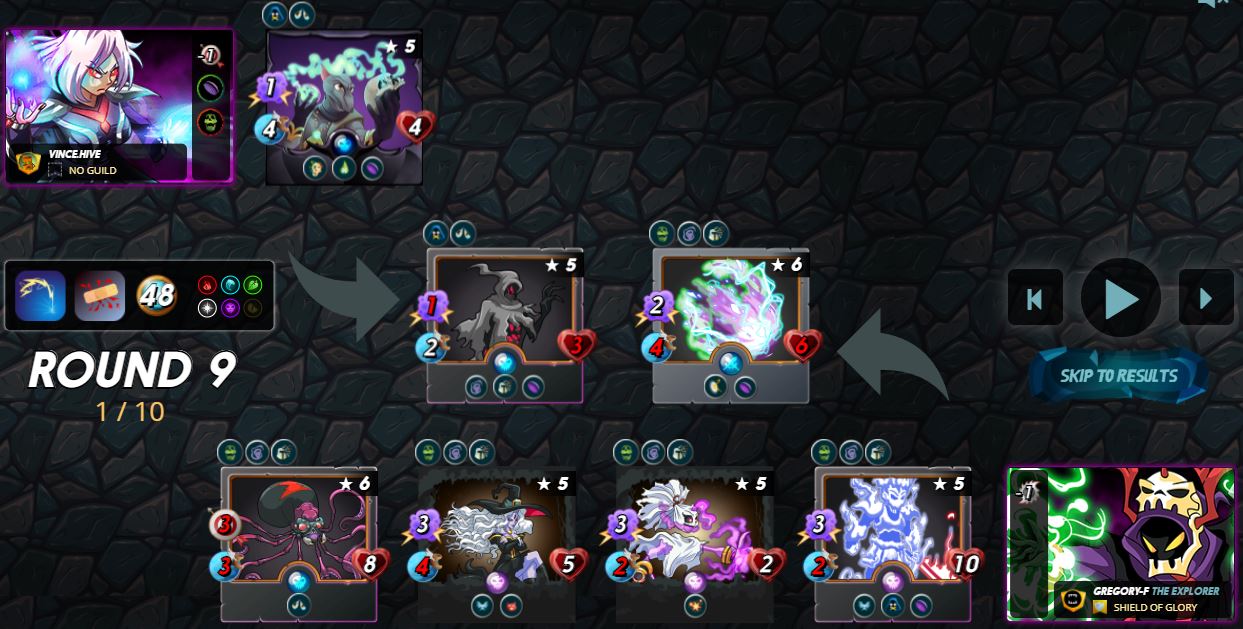 By the start of Round 9, I was in full control of the arena. A few more attacks and my opponent was finished.
Victory was mine!
You can enjoy the complete battle at this link: https://splinterlands.com?p=battle&id=sl_4910263764839c2f36a6090c07117231&ref=gregory-f

Have you tried the Number 1 #play2earn game that is fast becoming a household name? Get in on the fun at Splinterlands now!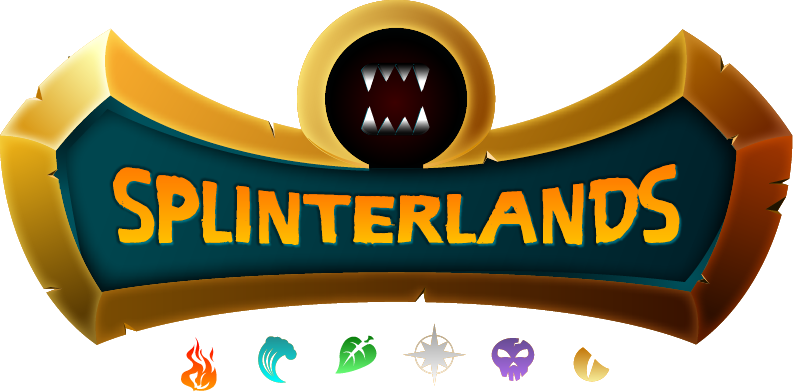 ---
---