Love and marriage, horse and carriage, and a drop of NFTs ( weekly crypto updates)


What happened in crypto in the past week? I will tell you, but before that, i want to share some very good news with all of you, my friends. Today is my wedding day. And, if you know me, and you have a WAX wallet, you can add it at the end of your message for us. I have some surprise NFT to drop, courtesy of Byron (one of the awesome guys that did some graphic design jobs for The Walking Dead). It is a limited number, so I will honor the best of them greetings. Good Luck. Other than that, I managed to write this article today, and I will not be online for the next few days, so the contest rewards will be delivered sometimes next week. San Salvador is buying the dip, Ethreum is deflationary these days, and Solana is everywhere. Let's see:
Bitcoin: Not only Fortune 500 companies are hoarding BTC now. Bulgaria and Ukraine joined this select club, with 1.2% of all Bitcoin in circulation owned by their national treasuries. BTC had a flash crash last week, with more than 15% of its value dropping in hours. San Salvador made fun of it, buying 200 BTC for their Bitcoin fund, prior to implementation of the BTC as legal tender, sending a cheeky tweet: Buying the dip! They are planning to airdrop $30 in Bitcoin to everyone who downloads the government-run wallet called Chivo. There is some hope as more than $400M are paid annually in fees for money sent via Moneygram back to Salvador, and BTC can solve this problem faster and better. Bloomberg analyst Mike McGlone is seeing Bitcoin reaching $100K and Ethereum at least $5K this year.

Ethereum: On September 3rd, one world changing event happened, as the ETH emission was negative (minus -333 ETH), just 30 days after the London hard fork vas activated on August 5th. ETH being deflationary it is finally making it a serious contender for the first place, and the Flippening is one step closer. Standard Chartered is even saying that ETH has the potential to reach $35K early 2022.

Altcoins: Presearch (PRE) had a very good week, jumping from $0.14 to $0.27 this week, after their Android search choice launch, getting loads of new users, and seeing the demand for PRE increasing x4 times. You may think that this people learn, but this is not always true. After that big blockchain split on ETH, due to GETH nodes and a fancy 51% attack, the same thing is happening right now on ETC (Ethereum Classic). The update is ready, but not everyone bothered to sync with the new version. You get an ETH node on GETH, do your update please, as fast as possible. DEX exchange dYdX airdropped their governance token, some active users of this platform receiving up to $100K in tokens. If you ever used this exchange, check this out. Nansen, a well known blockchain data firm, researched the rise of BSC blockchain, and contrary to the popular opinion, 90% of the transactions are made by high rollers, traders using transactions worth more than $1M, instead of retail investors, as it was previously suggested. Staking protocol LIDO is expanding to Solana blockchain, aiming to integrate Polkadot and Matic next. L2Beat ecosystem tracker and layer 2 scaling solution on Ethereum just reached $1B TVL. Funny thing, more than halp of the top 10 protocols by value locked are based on ZK-rollups. Harmony (ONE) Foundation want to invest over $300M to support at least 10.000 companies with bounties and grants, with $50-100M allocated to DAOs and $30M to partners deployed on Harmony Network.

NFTs: Now that big auction houses like Christie's started to sell NFTs, the daily trading volume on Opensea seems to decrease from an average of $233M in August to a mere $52M two days ago. One may think that this has something to do with the glitch that destroyed one unlucky user's NFT worth 28.44 ETH (MORE THAN $100k). Pranksy, a well known NFT collector, just bought a CryptoPunk 6275 for $3.9M. He sold the NFT later, in the same day for $5.12M. Solana NFT market is skyrocketing, with $94M traded just last week.This may be related with the highly succesful Solana based game, DefiLand, that just raised $4.1M in order to launch. DeFiLand is an agriculture simulation game with Play2Earn capabilities. Splinterlands and almost every token related to the game are increasing from one day to another. SPT, their hive forum token, just doubled its value in just one week. #Play2Earn rules.

Good news: FTX is launching their own NFT minting platform, available US and abroad. Their first test NFT was sold with a bit over $250K. All of their NFTs can be traded on Ethereum and Solana blockchains. It will be ready in few weeks, SBF said. They have also added the seven time NBA All-Star Steph Curry to their global ambassador team (He is very active in crypto-sphere, even owning a Bored Ape NFT). Secret Network is one of the first blockchains supporting programmable smart contracts with privacy by default. Check this one for future reference. Osprey Funds, a premier digital asset management firm, announced the launch of their Osprey Solana Trust, offering exposure to SOL token. Matic partnered with Decentral Games, in order to promot Play2Earn blockchain games. RobinHood launched a new feature letting you to automatically buy your coins on daily, weekly or monthly basis, on dollar cost average.

Bad news: DEFI insurance protocol Cover was supposed to protect us, instead, due to some unfortunate infinite minting hack in December, the value dropped from $1664 all high to $154 today. Even if the hacker returned the stolen 4351 ETH, and all of them were redistributed to their users, the value dropped 96% and the core developers decided to let the project, which now seems to be on hold, probably forever shutted down. NFL informed all its teams that they are not yet allowed to have cryptocurency trading firms as official sponsors. They are also not allowed to launch NFT collections. People from Senegal are a bit dissapointed with Akon City, the music star initiative talking of crypto-payments, skyscrapers, advanced hospitals and intelligent homes, as more than one year later, the building work is not started yet. Kim Kardashian was criticized by UK Financial Conduct Authority for promoting untested crypto tokens (This is about Ethereum Max (EMAX) and its price is down 97% from the May All High). Two MicroStrategy executives sold off shares in August, for more than $7M. Michael Saylor is still holding his stock.

Mass adoption: One of the largest credit rating companies, Moody's Investors Service, it is looking for crypto-analyst having knowledge of DEFI, CBDC, stablecoins and even NFTs. Bitfinex is launching a trading platform called Bitfinex Securities, allowing small and medium sized bussinesses to list their bonds, equities or even to raise capital. The capital raised is capped at $15M, and the number of clients is capped at 1000. ''We will operate in a very controled environment.'' they said. Former deputy governor of Reserve Bank of India publicly announced that digital assets should be accepted in India, sooner rather than later, and be welcome, as long as they can be taxed like every other assets. There is always a but with this people, isn't it? Alan Howard-backed 10T raised $750M in a founding round to start their crypto fund. MasterCard acquired CipherTrace, the cryptocurrency tracking firm, in order to support some of their future projects. CipjerTrace is focused on anti-money laundering, blockchain threat intelligence solutions and crypto forensics. Akasha foundation is not teaming up with University of Edinburgh, to focus their research on decentralized social media. Hive project team members, maybe there is a opportunity to join this initiative, what do you think?

Joke of the day: Fun fact, it will take at least one year for SEC to write rules or get Congress to act, and this is long time in crypto. By the time they are ready, if they will ever be, the whole industry will be drastically changed and the rules will be already obsolete. Basically, they need to hire experts to teach them how to deal with this totally new industry, as the main concern is how for example somebody like BlockFi can give up to 8% interest on stablecoins pegged to dollar, when US bank average can barely afford an average rate of 0.06%. And they did not even checked others like Hodlnaut 12% for the same stablecoins. For them this is a problem, for us an opportunity. But even they must admit that the disruption brought to the banking sector is much bigger than what they estimated. Probably this is the same reason why Coinbase new product, Lend, was threathened with a subpoena, with zero explanations. Mark Cuban told Coinbase to be a bit more aggressive in their relation with SEC. The banks are fighting back, but for how long?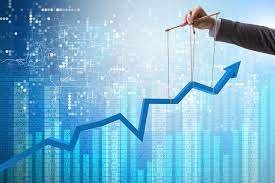 All the best,
George
Why not...
...have fun and win rewards on my favourite blockchain games (Splinterlands - Hearthstone-like card game)  (Mobox - GamiFI NFT platform) and  (CryptoBrewmaster - Beer factory sim).
...get the higher rewards for your investments using Blockfi, Hodlnaut  and  Celsius.network.  Get ETH while writing on Publish0x blog, using Presearch search engine to maximize your income with PRE tokens. Check my Lbry.tv channel in here and use Torum instead of Twitter . I am also writing on Read.cash.
---
---