One moment of patience may ward of disaster, one moment of impatience may ruin a whole life! (crypto weekly updates)

Bitcoin is stuck between 22K and 24K, Ethereum lost second place by market cap, and Ethereum Classic is looking up once ETH 2.0 will move to proof of stake. Optimism is offering some interesting free NFT, and Coinbase Prime partnered with BlackRock. What else? Check below: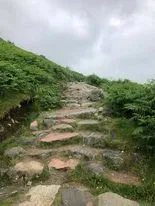 Bitcoin: Glassnode believed that the recent Bitcoin rally was a bull trap (Bitcoin went a bit over $24K) and there are no clear signs of bear market trend reversals. There is a lack of new active addresses, and the transaction fees are quite low, decreasing miners' profit. Right now already retraced back to $22K. As for me, I am still waiting for that $100K, at least earlier than 2025, please.
Ethereum: Ethereum Classic was all over the news this week, with a $10M investment from Bitmain, and supportive comments from Vitalik, and their price is rising quickly, as many see this blockchain as the next proof of work mining favorite. Coinbase Prime added ETH staking for the US domestic institutional clients (they are also offering staking rewards for SOL, DOT, ATOM, XTZ, and CELO). In some interesting turn of events, Lido DAO proposed a dual governance voting system, where holders of stETH can vote alongside LDO holders, and they can block decisions that conflict with their interests. There are rumors that ETH will rally once it surpasses $1.6K. Ethereum dropped to 3rd place, as MATIC surpassed Ethereum to rise to second place.
Altcoins: The proposal to create GHO (overcollateralised stablecoin) on AAVE was approved by 99.9% of the voters, and you need to deposit more crypto than the value of the GHO received, you even still earn interest on your underlying collateral. They are looking to freeze the AAVE platform on FANTOM, after the recent Noman and Harmony bridge exploits as they only reached a $9M market size and $2.4M open borrowing, next to nothing compared with the rest of TVL - $3.48B. Binance will be closing deposits and trading of AMP on August 15, after SEC claimed that AMP and the other eight cryptos are in fact securities. Chiliz invested $102M acquiring a quarter of Barca Studios, after Barcelona FC partnership with Chiliz Socios.com platform, looking to create extra opportunities for the use of BAR tokens. Waves passed a governance proposal to reboot their DEFI Lending protocol, Vires Finance, dormant since their liquidity crisis in April. The users with more than $250K can exchange their crypto for Neutrino, Wave algo stablecoin for 1-year vesting and 5% liquidation bonus or remain in USDC and USDT with 0 APY, to be repaid eventually. Zipmex opened withdrawals for some of their tokens (SOL, ADA, XRP), after they froze withdrawals on July 20, as they lost a $100M lent to Babel Finance, which also froze withdrawals when Terra and 3AC collapsed.
Blockchain games and NFTs: Tiffany is launching an NFT collection, with 250 limited edition NFTs, priced at 30 ETH ($51K). CryptoPunk owners can redeem the pass to obtain a custom-made physical pendant resembling their NFT and the digital artwork. Another cool free Optimism Explorer NFT is ready for you at https://app.optimism.io/get-started (you just need to follow the steps, connect, transfer $5 of ETH to Optimism using Across Protocol Bridge, and mint your free NFT). Kucoin is not offering fractional ownership of blue chip NFTs (5 until now - BAYC, PUNKS, SAND33, KODA, and ENS4). Upland is expanding in Rio de Janeiro, with their latest new collection, increasing the potential for a decent profit in the game. Splinterlands announced a new Fire Splinter summoner, and this seems to be quite good, adding +2 Speed, Piercing, and Scattershot. Get ready for it.
Good news: Hong Kong University of Science and Technology will host a Virtual Reality classroom over the Metaverse, as the teachers believe that this is way better than Zoom. Gucci added Apecoin payments to their previous list of crypto accepted in select stores around the US (they already got BTC, BCH, LTC, DOGE, SHIBA, and various stablecoins. Coinbase partnered with the world's largest asset manager BlackRock to offer institutional investors of its Aladdin platform access through Coinbase Prime. Their shares were 60% down but rose 22% after the news about BlackRock. You can now post an NFT by connecting your wallet to Instagram, after the latest Meta integration, with ETH, POLYGON, and FLOW blockchains being supported. Hart Lambur, one of the UMA co-founders, presented their Optimistic Oracle on a podcast made by Kucoin and Coingecko. My personal opinion is that the Optimistic Oracle used by UMA is better than Chainlink, and safer, yet is not very well known. Talking about UMA, they are working on a new initiative called Outcome Finance, a way to help DAOs to generate positive outcomes, using Universal Market Acces project flagship products (KPI, range tokens, and success tokens, to name a few). Ledger, the wallet maker, is looking to raise at least $100M in new funding round, and their latest valuation was $1.5B in June 2021. Shwab Asset Management is launching its first crypto-related ETF on the NY Stock Exchange on the 4th of August. Messari acquired Dove Metrics, a database monitoring crypto funding rounds, and offers insights into the portfolio of over 8000 institutional investors. Voyager approved to return $270M to their customers after they applied for bankruptcy last month.
Bad News: A bad week for Nomad bridge, as they got one security exploit replicated by more than a hundred of their users, with more than $190M drained from their funds. How do they deal with the hack? They told the attackers to return the stolen funds for a 20% bounty and they will be considered a whitehat. SEC charged 11 people for an alleged Ponzi scheme, posing as a decentralized smart contract platform named Forsage (with four of the company founders charged, but currently living in Russia, Georgia, and Indonesia). Solana is drained even now in an apparent exploit, with more than 8000 wallets being emptied in the last few days. The transactions are signed by the owners, suggesting that private keys are compromised. Investigators found out that the affected wallets created, imported, or used a Slope wallet at one point. ZB, a crypto exchange, suffered a $4.8M loss after they halted clients' withdrawals for temporary maintenance. Reaper Farm, former Reaper Finance, had their multi-strategy vault hacked, and their funds were transferred out of the Fantom ecosystem, into Tornado Cash. Ontario Securities Commission (OSC) called out companies not registered to deal in Canada, with Kucoin and FTX-BTC being two of them. They recently settled with Bybit, which committed to working with OSC to register.
Joke of the day: Ethereum founder Vitalik Buterin received 25 trillion tokens of a token called Sh*t, and he dumped them for 20.20 ETH. No Sh*t, Vitalik!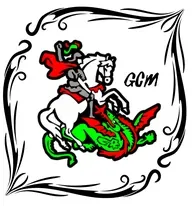 All the best,
George
​
Why not...
...have fun and win rewards on my favorite blockchain games (Splinterlands- Hearthstone-like card game) (Mobox - GamiFI NFT platform) and (Rising Star - Music creators game).
...get the higher rewards for your investments using Blockfiand Hodlnaut . Get crypto while writing on Publish0x blog, using Presearch search engine to maximize your income with PRE tokens
---
---