For all of you who think the top players get all the rewards. It's not exactly true.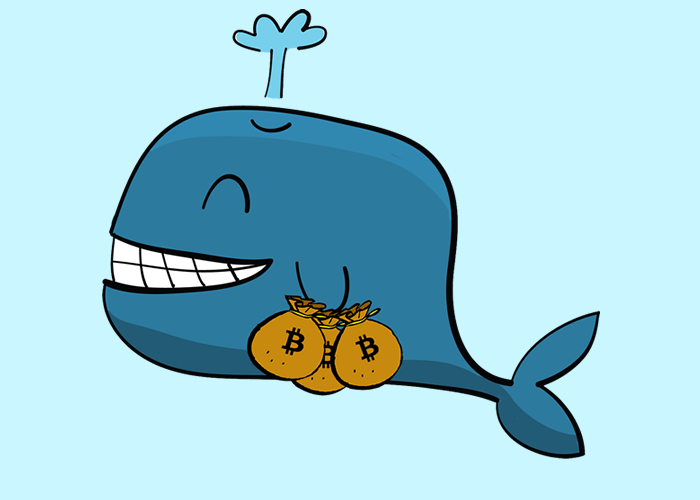 Looking at the Splinterlands reward system its pretty easy to get jaded while sitting in the bronze league. We only get one chest per day and only 5-9 at the end of the season. Our daily rewards chests are less valuable than those in Silver and above. Plus we get virtually no DEC from our wins and absolutely nothing until we are Bronze 3.
Then we look at those Champion level players who are bringing in 20+ chests daily and 80+ reward chests at the end of the season. It just doesn't seem fair!
If you look a little closer though, Bronze and Silver level players actually earn a better return on their investment than those higher league players.
Here's a little spreadsheet I made to look at the rewards given vs the amount of money taken to reach each tier.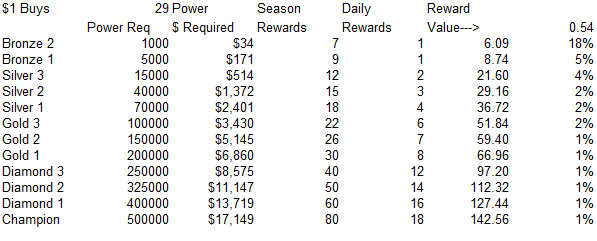 A player can reach Bronze 2 with only $34 dollars in cards. If they get a reward chest every day and 7 at the end of season they are pulling in $6.09 which is an 18% return in just two weeks! True its a lot of battling for just $6 but as a return on investment its pretty awesome.
Now look at those players in Gold 2 or higher. They are looking at a minimum investment in cards of $5000 or much more and their return? In the 1% level. A far cry from the 18% Bronze 2 players are getting!
If someone really wanted to work the system they could float an awful lot of accounts in the Bronze 2 league an bring in a very good return on their money. Provided they had an awful lot of time to play or bots to do all the work. That's exactly what Splinterlands Dev's don't want.
I'm not writing this to say that I don't envy those players getting awesome rewards. I'm not writing this to say we should be milking the rewards and slumming it in Bronze 2. I'm just saying that those whales in Champion league who helped this game take off are deserving of those big payouts. They have a lot invested in the game and dollar wise they aren't taking a huge piece of the reward pie.
Just something to think about
Happy hunting
Side Note: I didn't include the different champion levels because the people who reach Champion 2 and 1 do it on skill not value of their cards. Also I'm not entirely certain of the number of daily reward chests in Gold 2 and higher as I've never reached there. If I'm wrong, sorry, but the general idea of the post remains true.
---
---