Doctor Blight Looks Badass - Pre-Sale Push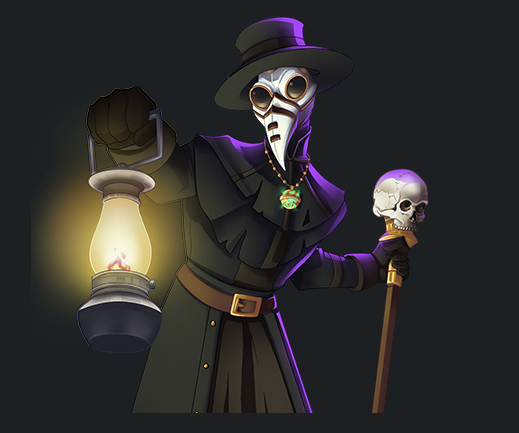 The art behind the Doctor Blight card and simply the concept of him, in a time when the world is in such chaos (pun intended) surrounding the pandemic just seems fitting and this card looks so badass that it makes me want to participate in the Chaos Legion pre-sale purely just to try to get some airdropped versions of this card.
I believe it's a guaranteed 1 promo card for every 50 packs that you purchase during the pre-sale albeit you also need vouchers to accomplish this.
The difficulty of doing this makes me believe that this promo card is going to hold some serious re-sale value too and the number of people that have this card may not be as large as you might think. There will undoubtedly be those bigger players who get a ton of these including the GF drops for 1,000 packs or more but the rest of us may only get one or a handful or none at all.
I'm hoping to get at least a few so I'll be working hard to try to make that happen. Very much looking forward to this though!
---
---