SPS hit $0.70 today after yesterday's AMA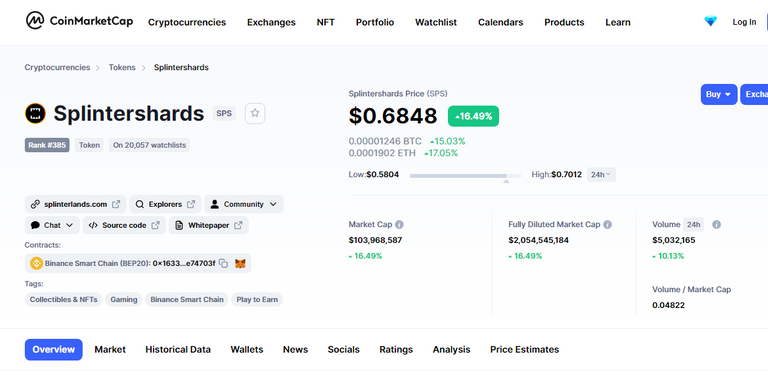 Splinterlands had an AMA last night around 8:00pm and there was some cool things discussed in there including the upcoming vouchers and SPS staking, the possibilities for the new promo card that will be awarded for purchasing a number of packs during the Chaos Legion pre-sale and much more.
When I woke up this morning SPS had reached 70 cents each which you can see by the range from the imagine below but we are still 9 days away from the BEGINNING of the 30 days pre-sale event.
Watch for SPS to continue to perform well over the next month or two, exciting times!
---
---