Weird Things I Do With HIVE Tokens for Passive Income.
I have the most complicated and convoluted practices here on the HIVE network. A lot of this is done on tribaldex (HIVE ENGINE) I basically play around with thousands of microtransactions a week making money. Here is the list of weird stuff I do.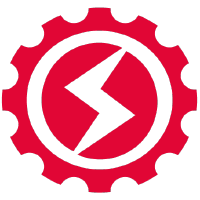 I delegate HIVE to @tipu that gives me HIVE I mostly send to HIVE-ENGINE to buy tokens.
Posts give me HBD that I save in HBD Savings that generates HBD.
STEEM and SDB from my abandoned STEEM account delegated to @tipu that I transfer over and exchange for SWAP.HIVE.
dCIty NFTs give me SIM.
SIM I add to the SIM:HIVE pool.
Splinterlands NFTs gives me DEC and SPS.
DEC I add to DEC:HIVE pool.
PKM:SPS Pool gives me PMK.
PMK and SPS I add to the PKM:SPS pool.
Lots of things give me BEE that I put in HEE:HIVE pool.
I recieve BXT from transactions that I stake for HIVE and more BXT.
I recieve LIST as rewards, stake it to get COM, stake that to get random coins.
I recieve GAMER as a reward and stake it for more GAMER.
When I recieve these coins as rewards (NEOXAG, SPT, ONEUP, CENT, WAIV, THGAMING, BEATCZ) WEED) I stake them and delegate power to LOLZ bots that give me LOLZ.
When I recieve LEO as a reward I stake it and delegate to @hodlcommunity That gives me LEO.
I staked 1001 ALIVE to use the !ALIVE comment to generate ALIVE. Sell excess for HIVE.
I staked 24 BEER to use the !BEER comment to generate BEER. Sell excess for HIVE.
I staked 200 PIZZA to use the !PIZZA comment to generate PIZZA. Sell excess for HIVE.
I hold 10 LUV to use the !LUV comment to generate LUV. Sell excess for HIVE.
I hold 10 PGM to use the !PGM comment to generate PGM. Sell excess for HIVE.
I hold 74 LOLZ to use the !LOLZ comment to generate LOLZ. Trying to get over 512 to get passive income from it.
Have invested in APEMINING to generate APE that I reinvest.
Every other TOKEN I get, I wait till is worth 0.01 HIVE then sell for SWAP.HIVE.
My question is, on a scale of 1-10 how autistic am I? Do you do weird stuff like this on the HIVE blockchain? Is there anything cool I'm missing that I could be doing to generate passive income on here? I've looked at "Miner Tokens" and it doesn't seem profitable, what do you think?
---
NFT Games/Crypto Exchanges I Enjoy
---
---
Watch My Videos and Visit my Store!
---
Posted Using LeoFinance Beta
---
---