The Rental Market Is Recovering Much Faster In This New Season Than Last Time

More strength in the rental market should probably be expected as we have over double the active accounts at the beginning of this season as we did at the beginning of the last.
Also, unlike last season, all the scaling work the devs has been doing held up the site didn't go down for maintenance for a day.
Still with so much inventory being taken off the sales market and added to the rental market, I wasn't sure what we were going to see when the end of season price spike in the rental market died.
So far, I have to say I'm both impressed and relieved with what I've seen.


This season vs last season
While my personal rental's got up as high as 45k dec at peak frenzy a few days ago, they only hit a low of 15k yesterday and today they are already back to 20k.
By contrast, the peak before I got up to 50k and then it dropped back down all the way to 4k and then took about 9 days into the season to get back to 20k.
If we take the end of season ramps out of the equation and look at the other prices, the signature of last season was that prices got buried under cheap inventory and took almost all season to get close to where they were before the crash but never quite got there.
The signature of this season seems to be a quick rebound to normal prices as two days in we are basically already there. And several prices look they they want to start heading north of here immediately.


Does this mean we are hitting capacity in the card market?
Yes and no. My take is that we are hitting capacity with certain strategies. The Earth splinter for instance is tearing it down with Llamakron, Mylor, Flesh Golem, etc. But other markets like Fire, Water, Life, and basically every other one are still full of deals in the rental market. So much under utilization in those assets still. I think at some point we'll see some diversification into those and it will take some pressure off.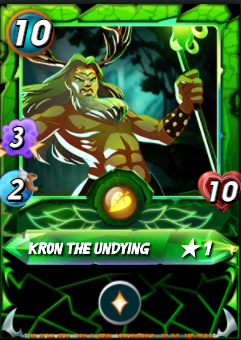 Come to think of it, I think Llamakron stock is already dropping. I've not only noticed a considerable drop in my winning streaks being killed by Llamakron-bots but what I'm getting for them on the rental market has dropped by about 40% and din't really spike with everything else at season end.
Is the season of Llamakron over?
God I hope so.
---
---