My Favorite Gladiator Card: Quora Towershead

Since I am in a guild, I love using Gladiator Cards. Gladiator cards can only be bought in Guild Stores by purchasing Gladius cases using merits, which when opened, provide you with gladiator cards. To earn merits, you need to join a guild, but make sure the guild already has a level 2 store; otherwise, you still can't purchase Gladius cases.
You open the Gladius case in the same way as other card packs: you go to the "open" tab and drag and drop them in the middle.
Gladius cards are powerful and have a special ability called Bloodlust. Bloodlust is an ability where every time your card defeats an opponent, its stats will grow, making it more powerful with each round.
One of my favorite Gladiator Cards is QUORA TOWERSHEAD, an epic Earth unit with Magic and Melee attacks. It has two abilities: Bloodlust and Heal. The Heal ability allows it to heal itself every round.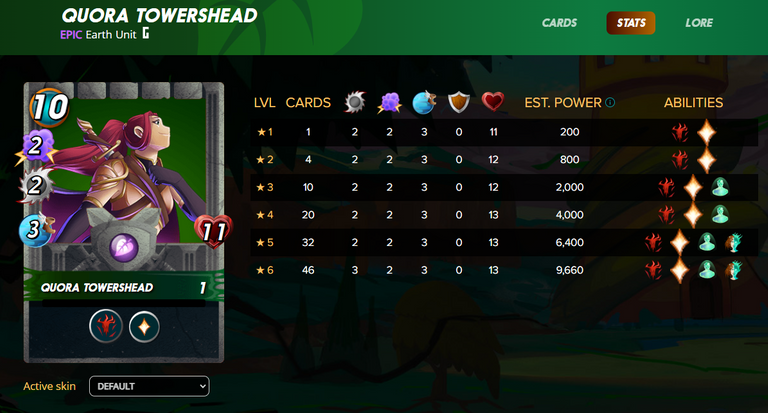 Watch one of my battles using Quora Towershead and see how she saved the team.
Click Here To Watch Full Battle From Splinterlands
Round 1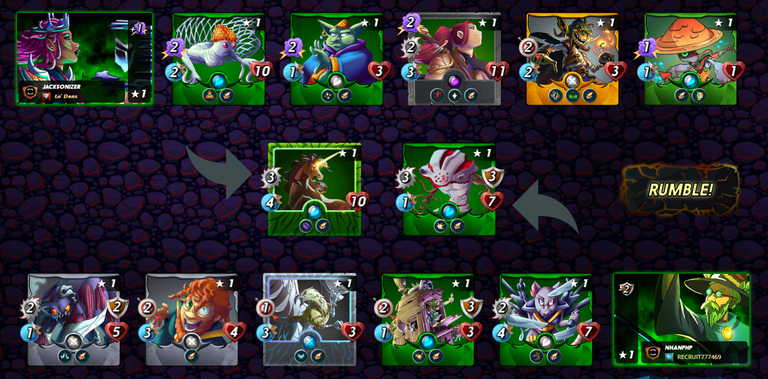 Round 2
In round 2, 2 of my cards are already defeated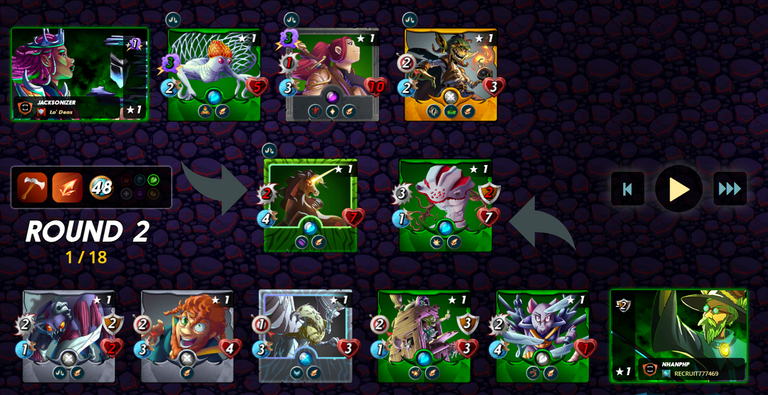 Round 3
2 cards are only left in my team, but if you will notice,Quora's health and attack power already increased.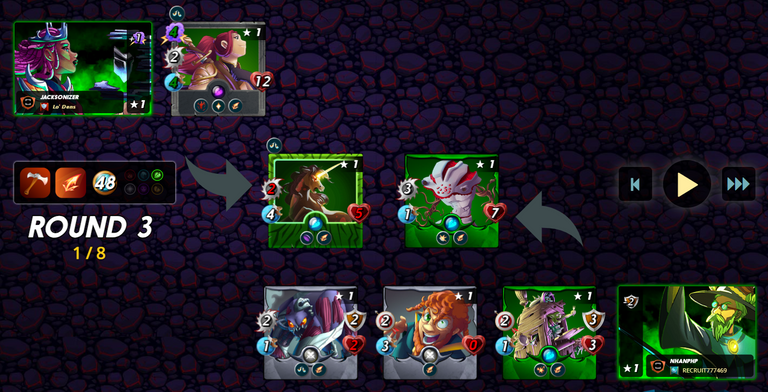 Round 4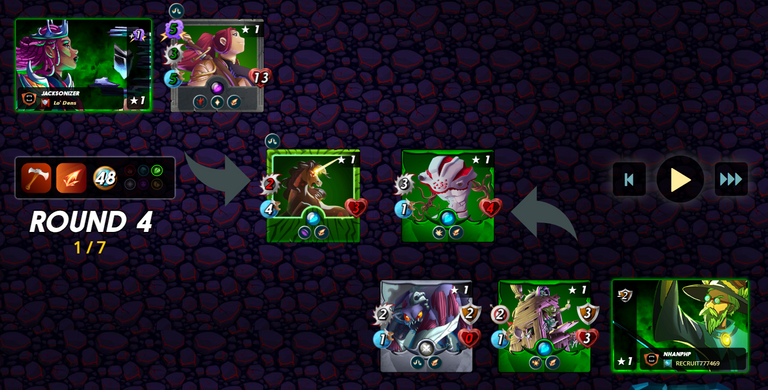 Round 5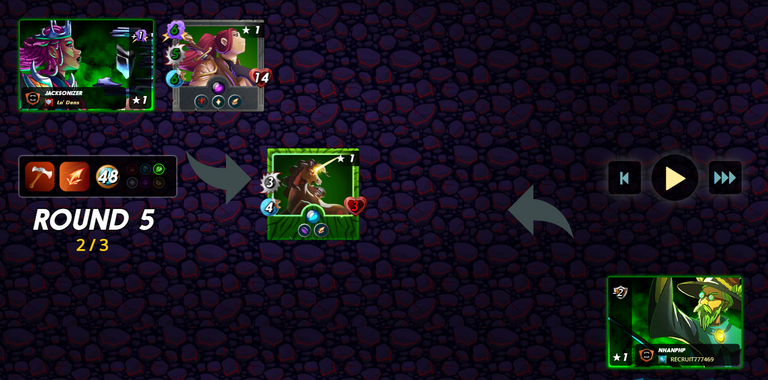 Gladiator Cards cannot be traded or sold, but they can be burned. If you own a Gold legendary gladiator card, you can burn it for 50,000 DEC.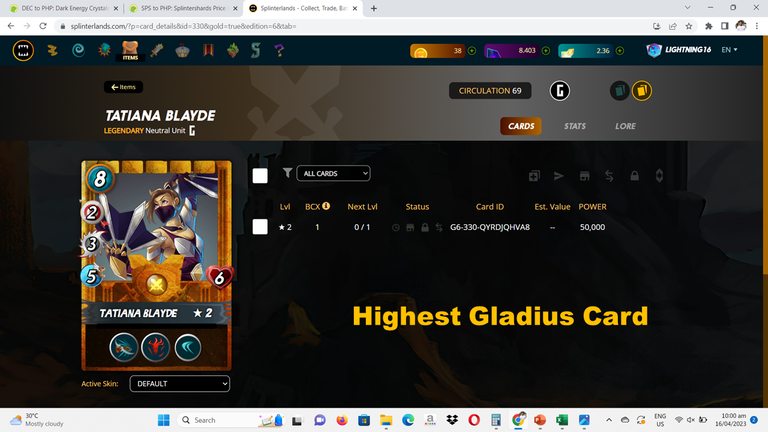 Why join a guild? Aside from the camaraderie, participating in guild brawls gives you additional SPS earnings, in addition to merits that you can use to buy Gladiator cards. These cards can be used in brawls and add to your collection power.
---
---