The new DRAGON Reward Cards!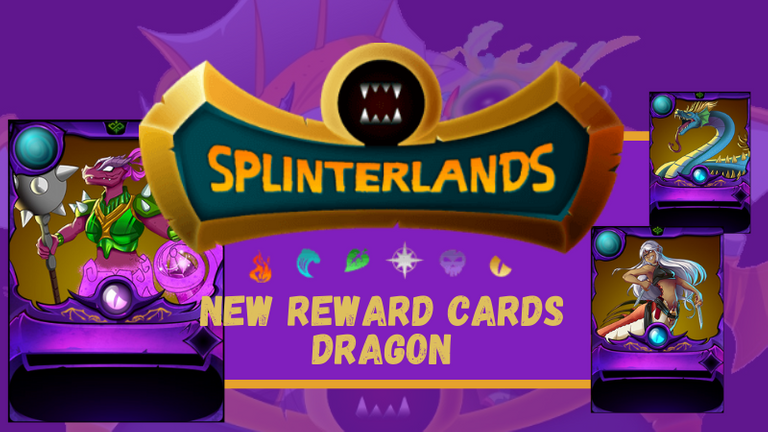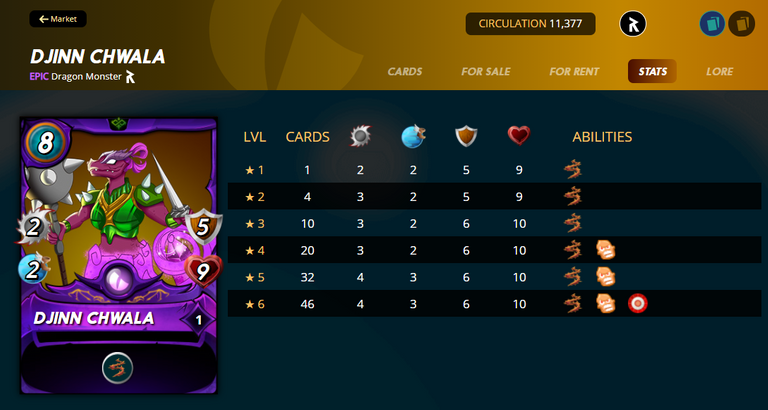 Djinn Chwala, Thorny Dragon Tank Staple!
Djinn Chwala, the poster child for the new Dragon Reward Cards, I managed to snag one of these in my Season Rewards and I'm very pleased with her. Her Thorns, Enrage, and True Strike, paired with her high damage, high armor, and high health make her a slow, but very dangerous Dragon card, and one I am VERY excited to start building up.
She will be a staple tank for many Splinters, IMO, Fire will benefit most from this heavily armored Tank, especially when paired with FlameSmith and Flame Monkey!
She currently costs just under $3.60 per BCX, meaning she costs about $70 to get to Level 4, with Enrage currently, and just $12 to get to Level 2, where she gains +1 Melee, making her an even more intimidating tank / attacker.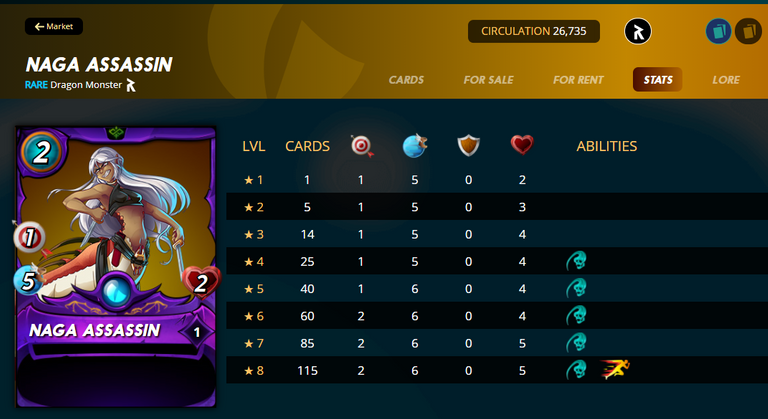 Naga Assassin, Gone with the Wind
Remember Pelacor Deceiver? Meet Pelacor Deceiver's new best friend, Naga Assassin. Another card that is very powerful at higher levels, and probably less of a pick at low levels. She gains Backfire at Level 4, and gives a Speed Boost at max Level, which will empower both her and Pelacor Deceiver greatly. Also, imagining Naga with Brighton Bloom...
For high dodges, you've got a ranged attacker and a melee tank that will dodge and punish anybody who misses OR hits them.
This is a long-term card I will be getting slowly, in order to further empower my Death deck for upper Gold.
She currently costs about $1.18 per BCX, meaning she costs about $30 to get to Level 4, with Backfire.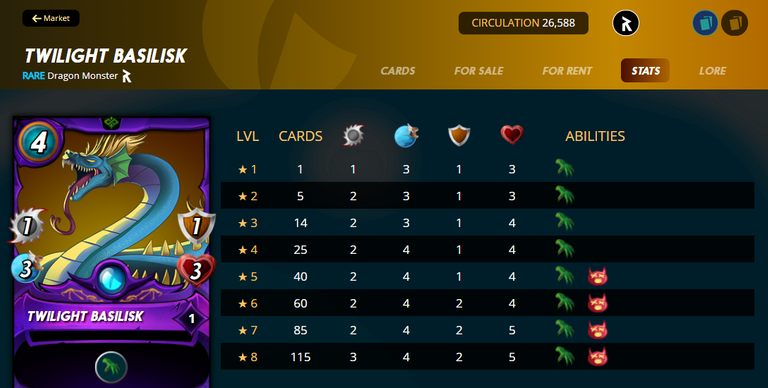 Twilight Basilisk: AKA You don't get to attack, and YOU don't get to attack. AND YOU don't get to attack!
the Twilight Basilisk! At Level 2, this card is a 2 melee Reach attacker, making it have a lot of competition within the Dragon Splinter, but it has two advantages: Low Mana cost makes it a solid pick for many lacking a decent Position 2 Melee, and it gains Stun at Level 5, making it nearly equivalent to a melee Medusa! If you've played Level 3 or higher Medusa, you'll know why this is significant.
This is actually my #1 card to Upgrade for Dragon, as it requires very few comparatively and less cost than the other 2, but offers a very unique role that almost any Splinter can hugely capitalize on. IMO, this card benefits Low Mana Life, Low Mana Death, and Low Mana Fire hugely at Level 5. This is, of course, Gold Level, so many players will not be able to capitalize on this card immediately, however, for me, this is definitely the card to upgrade here, asap. Ironically, it's the one I am currently missing as well.
I would say he will still be a decent Dragon card in Low Mana Bronze at Level 3, but he's not quite as powerful there.
He currently costs about $.50 per BCX. Meaning he costs about $20 to get to Level 5.
Which card is your favorite?
---
---