The Tinderlock Dominance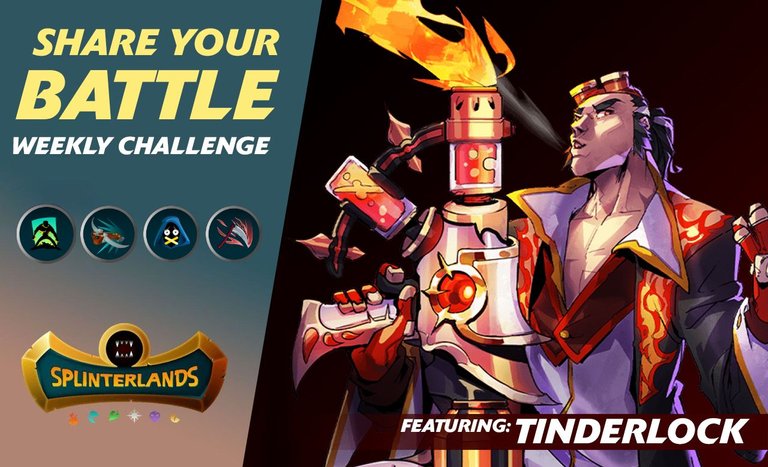 What's up, Splinterfam!
I haven't been active in sharing weekly battles as well as the featured monsters and this is my attempt to begin my journey in sharing with you some of my battles using some of my favorite monsters!
To start with, allow me to feature Tinderlock and its awesomeness in this blog!
A Rare Fire Monster introduced in the Riftwatchers edition of cards immediately caught my attention due to its overpowering stats that even at Level 4, which is playable at least in the silver league, it already has Silence in addition to its Last Stand and Close Range abilities. This easily negates Obsidian's magic buff. Playing in Diamond/Champion league will have more edge as it has an additional Deathblow ability at Level 7.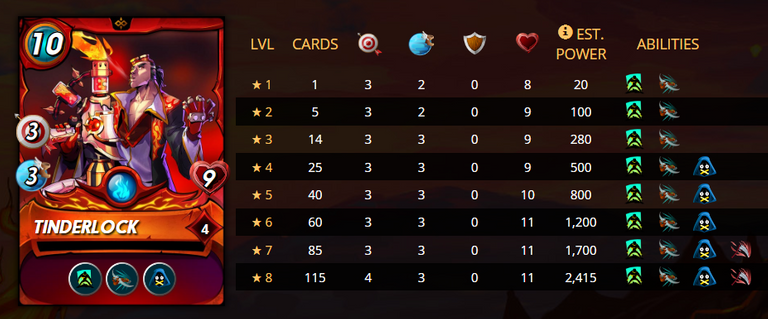 This is important to me as I have been playing in the Silver League in the past seasons as I have already started building my own deck in the modern format to minimize the rental cost. That said, I will be sharing a battle in the Silver League at the end of this blog.
Before we do that, let's first dive into Tinderlock's lore.
Source: Splinterlands

Lyshi was the greatest city in all of Argia. It boasted spectacular buildings, a wealth of cultures, and one of the most formidable militaries to have ever existed. Yet still, it was plagued by rebel insurgents.
These guerrilla forces took to placing explosive charges in the sewers and tunnels beneath the city, wreaking havoc on its defenses, commerce, and general welfare. They were the bane of Argian civilized life. Pledging to end this nuisance once and for all, the Earl Marshall equipped his fire wardens with state-of-the-art bloodfire amplifiers to clear the tunnels. Armed with their new blasting weapons, they became known as tinderlocks and quickly became an effective deterrent against any future sappers.
Strengths
• High Mana Cap Battles
With 10 Mana Cost, Tinderlock is not recommended in low mana cap battles at it will easily take a lot of slots which may be used for monsters with low mana cost and will deal more damage than he will.
• Combo with Legendary Fire Summoners
Initially having 3 range attack damage, which is quite a lot in the lower leagues, Tinderlock would be best paired with Yodin Zaku for that +1 range attack, +1 HP, and blast ability...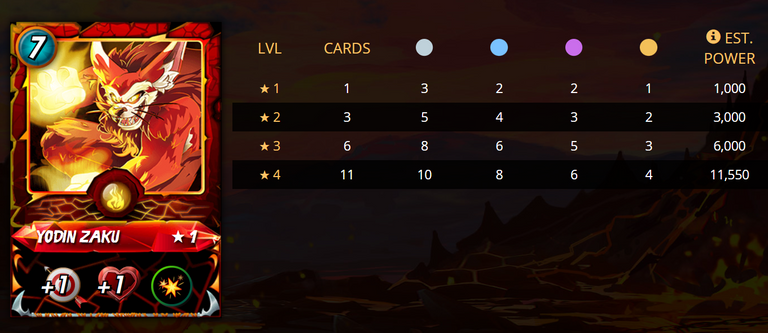 ...and/or the ruleset says everyone has a blast damage, you cannot go wrong with Conqueror Jacek and Tinderlock combo for that + 2 speed buff, with additional Scattershot and Piercing abilities.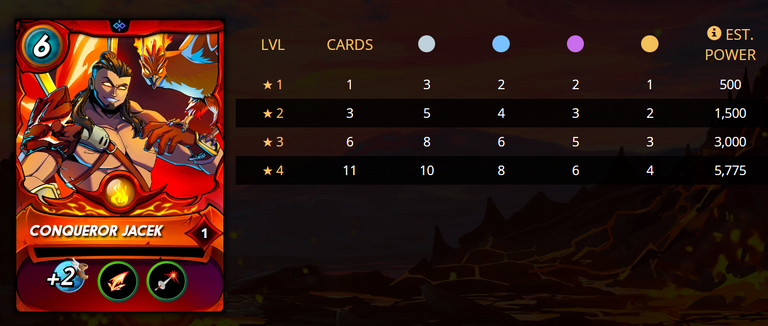 However, even without these legendary summoners, Tinderlock would still be a good pick as long as the mana cap allows, especially if Earth and Death splinters are available to use as we tend to pick more magic monsters when using these splinters. Tinderlock in the last stand is almost always unstoppable.
Weaknesses
• Sneak Monsters
When using Tinderlock, you have to watch out for sneaky monsters as you would most likely place him last to trigger its last stand. Thus, this card would be best with any monster with taunt ability. In this case, it can be Magnor or Coeurl Lurker. Depending of the ruleset, any of these two would be an awesome frontliner for Tinderlock.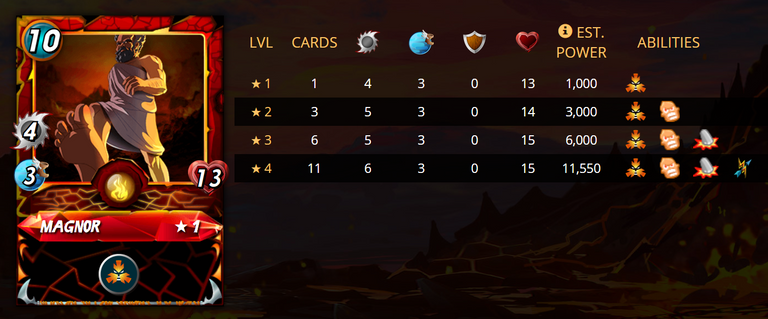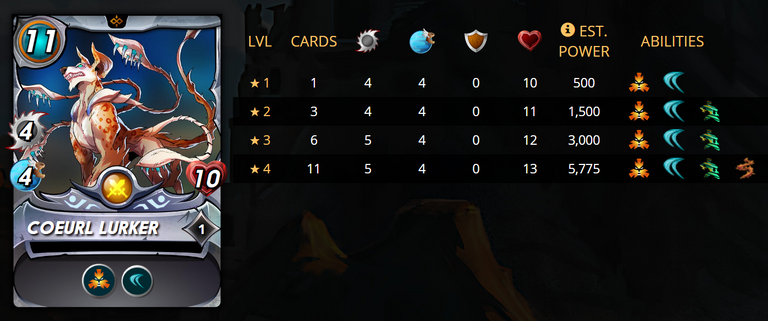 • Speed
Tinderlock is not that speedy of a monster unless Last Stand is triggered and in most cases, it misses its shot when aiming for faster monsters. That's why I have mentioned Conqueror Jacek earlier.
But, if you are at least in the Silver league and again, if the mana cap allows, you can opt to use Countess Sinash and/or Supply Runner to buff the speed of all your monsters with their Swiftness ability.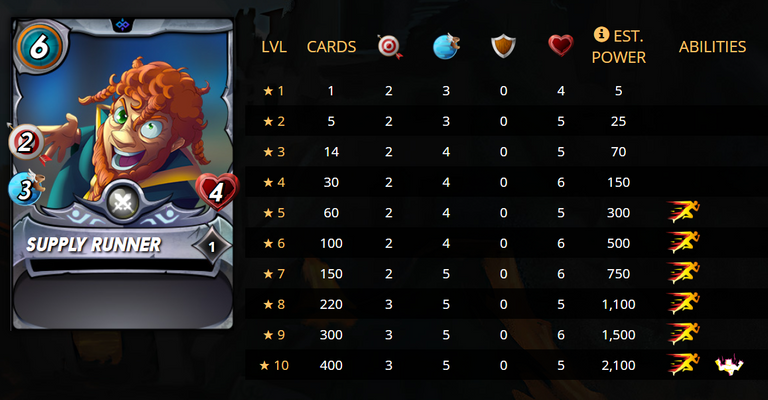 • Armored Up Monsters
There will be times where you would feel like it's a good idea to use a one-man team and that is Tinderlock with the Last Stand, and sometimes it works. However, it does not always work the way you want it to. Armored up monsters would easily take down Tinderlock in some of the cases so take that into consideration when going for that play.
I think that would be all but before I forget, please catch me on Splinterlands TV on Sundays 7pm to 9pm PHT
As promised earlier, I would share a battle in the Modern Silver League.
Note: Ash Mirage (also an awesome card) played a big part in this battle and is also best with Tinderlock. -1 magic, -1 range. Awesome!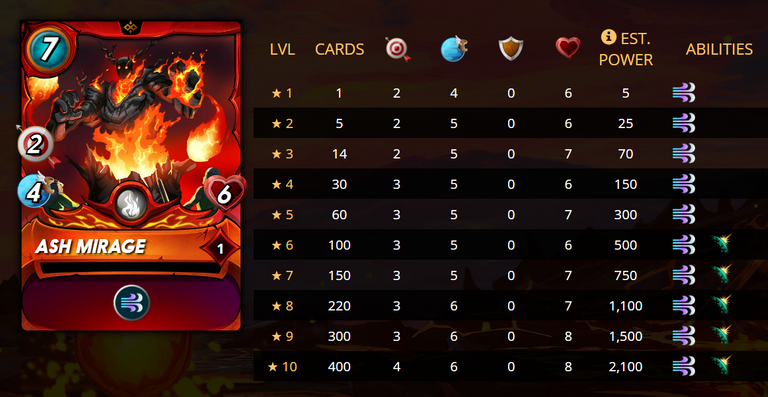 Welcome to the Tinderlock Dominance!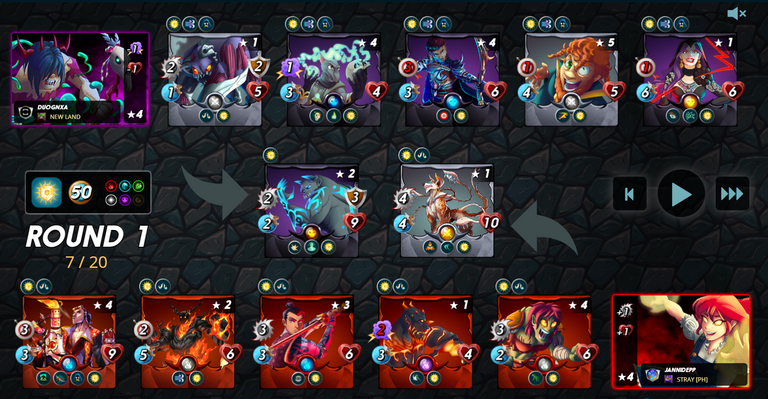 Join Us and Play Splinterlands Here
Enjoy!
x jannidepp
---
---