My daily gold chests
Another daily bunch of gold chests, only seven today. Didn't have much time to play but finished up the season in Diamond 3 playing with a silver team. So I am happy!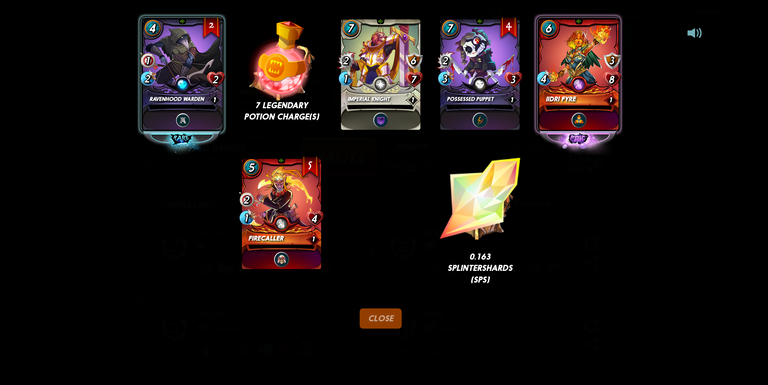 I got some great cards, and leveled up my puppet to level 3. Now I have a level 2 firecaller and the epic card Iidri Fyre looks like it may have potential. Thanks everyone and have a great day!
---
---