a no-brainer tank for me in (very) low mana matches - my reason to use Hill Giant in Splinterlands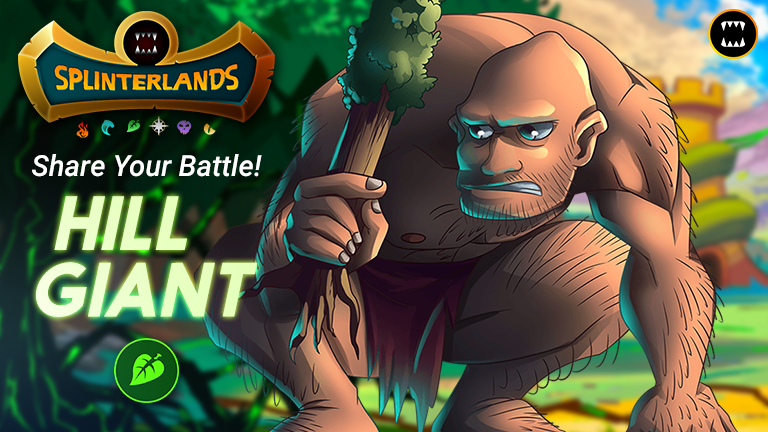 The Hill Giant: Ever since the Chaos Legion expansion was released, we liked each other!
To be honest I even overestimated him in his usefulness. So I am glad to share a battle with you employing the Hill Giant.
As it had been in the past my focus is on Silver league in particular. Here you encounter unleveled bcx1 monsters, for the most part.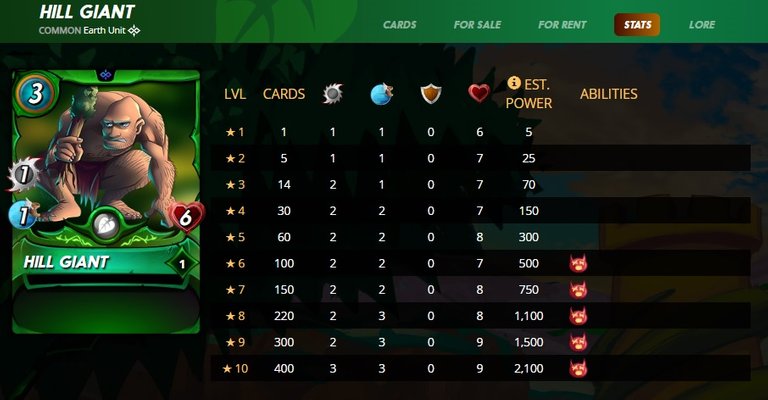 If I overestimated the Hill Giant in the beginning - what are his selling points to me?
-In low mana matches a health of 6 is already decent on its own.
-Costing you 3 points of mana for a health of 6 is awesome! The only competition the Hill Giant faces is by the Xenith Monk (which ia a superior neutral card and has increased initiative).
-The Hill Giant is a common card, costing at the time of writing only about $0.05. Its competitor the Xenith Monk costs x10, about $0.50 per copy! So the availability of the Hill Giant is much better!
Let's have a look at a battle including the Hill Giant:
https://splinterlands.com?p=battle&id=sl_84b38ef7b471b8c8394a56c6e3fc844a&ref=jdike
With 28 mana points to spend I would already call it a a mid-mana match we are in. (At least for Silver league) And the equalizer ruleset weakens the Hill Giants high health a bit. But by choosing the Hill Giant I still got a decent backup tank for only 3 mana!
Just for info: We are in Wild Format!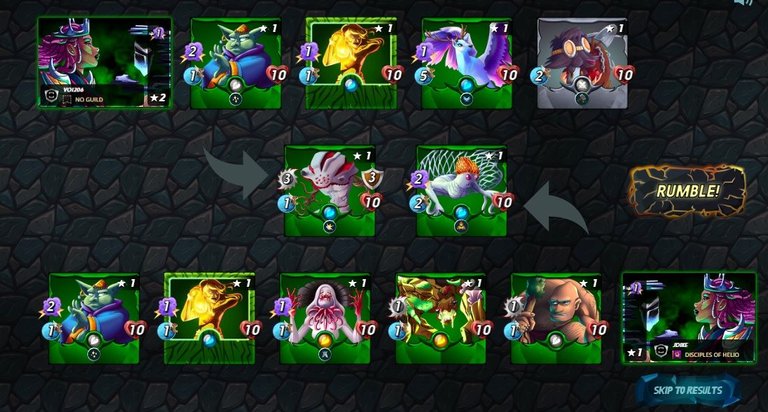 With both sides employing healers it became some kind of attrition battle.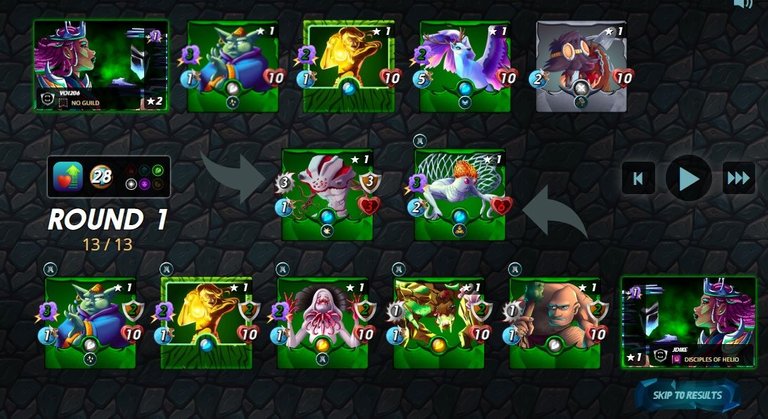 Where I did better because I had comparable fire power, but more (cheap!) tanks.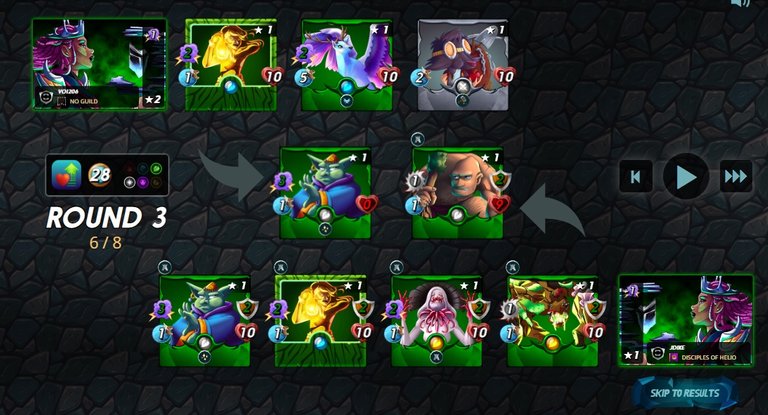 So it came to be that the Hill Giant was still standing tall while the opponent had been defeated.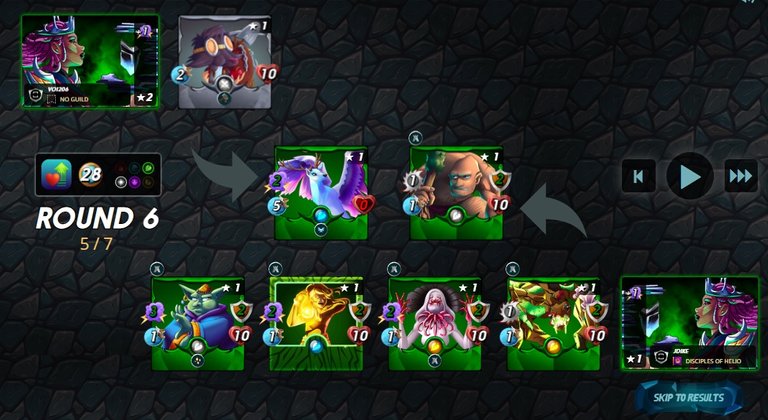 So although any cheap tank cards would have led me to win the battle shown above, I hope from the points I stated earlier you get why I think the Hill Giant is really a good card!
Just some thoughts on why I wrote I "overestimated" him: The bigger the amount of mana you have to spend in a match, the more useless the Hill Giant becomes. It cannot compete with a 5+ mana card. But there still are more than enough opportunities for the Hill Giant to be deployed!
You read this article until here, but you haven't heard about Splinterlands at all? But you are eager to support my quest for the Legendary Gold Foil card? -You are welcome to use my sign-up link: https://splinterlands.com?ref=jdike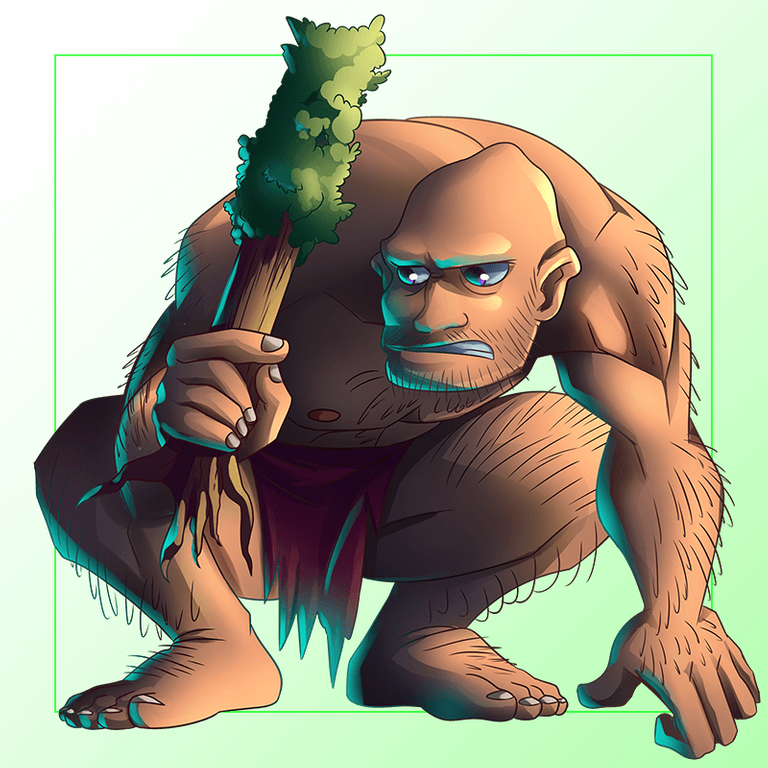 ---
---