It might be another unit I overestimate, BUT 2 damage for 3 points! - my reason to use Soul Strangler in Splinterlands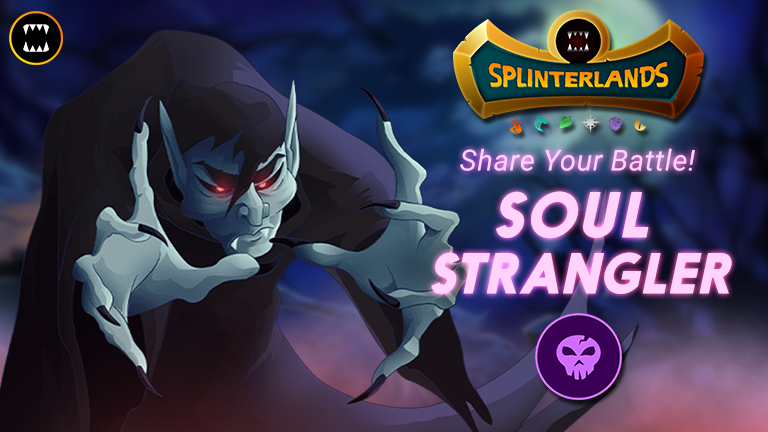 The Soul Strangler, it belongs to one of my least favored Splinters... Death... but ever since Chaos Legion was released I admired this unit as it always seemed very useful to me.
As it had been before I want to share a battle with you using the Soul Strangler. My usual focus is on Silver league in particular. You encounter for the most part unleveled bcx1 monsters in this league. (PS: It is still early in the season, soo yes! this week's battle took place in Bronze league.)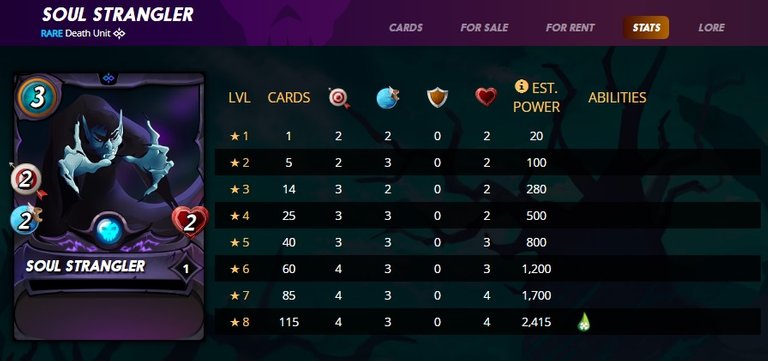 How could I come to the conclusion that the Soul Strangler is a very good unit?
-With a cost of 3 mana for 2 damage this unit has a very good stat on its own.
-If compared with other 3-mana-units it is even better: There is not much competition that can offer you 2 damage for this mana cost.
-Soul Strangler is a cheap Rare card, sold for about $0.12 at the time of writing. Compared with other really popular Rare cards, it is again a very easily accessible card.
-In an equalizer rule set or a very low mana match, the Strangler could be your decent damage dealer.
Now fast forward to my shared match:
https://splinterlands.com?p=battle&id=sl_2a512f14ebbea08144415262927100b5&ref=jdike
There are 12 mana points to spend, so we are low-mana. Still in Bronze league, Modern Format. Otherwise nothing remarkable.
With its low mana cap I considered the Soul Strangler worth giving it a try.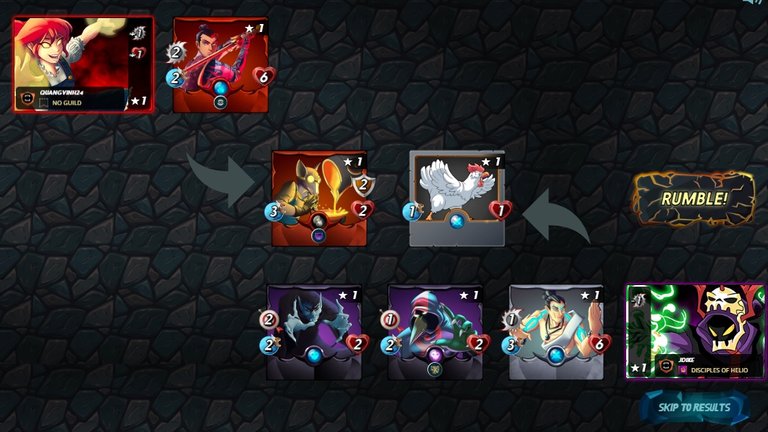 At least that is what I thought until I saw the opponent's lineup... His strategy of attacking my backline was directly aiming at my damage dealer, the Soul Strangler!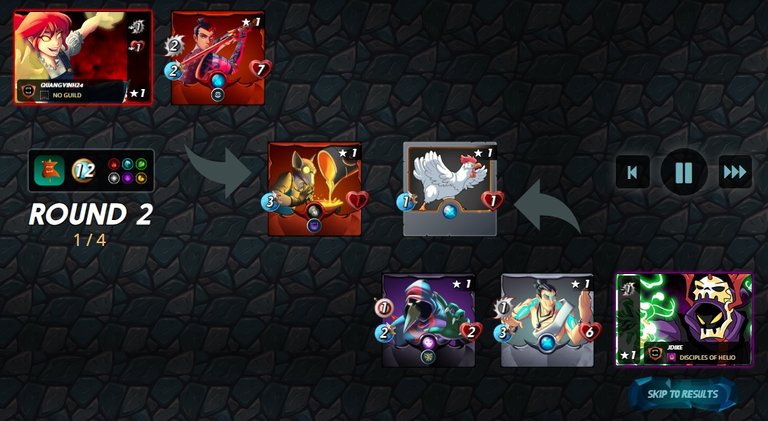 In this round one of two turning points took place. Thanks to their initiative of 2 ... and a bit of luck ... both of my ranged attack monsters could attack in the right order before the Soul Strangler was taken down by the opponent's Tenyii Striker.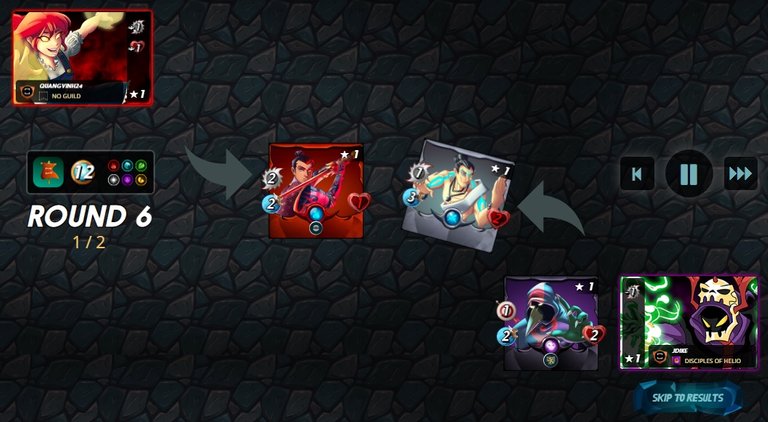 Following next round my Epic could take down his Venari tank, which put the Tenyii in front and forced him to attack my tank. Another thing I find worth mentioning: Just before this screenshot the second turning point took place. The opponent's Tenyii Striker missed my tank (Xenith Monk), so both of my units could attack once more and finally won the day!
I want to be honest: I think I won this match because of 2x sheer luck! Still the Soul Strangler was able to score a hit and played its role as main damage dealer for one turn, until it fell victim to its greatest weekness: Its low health. But to be clear: The Tenyii Striker is also a 2 damage dealer, but it costs 5 Mana. By using the Soul Strangler I could utilize 5 mana for two units (Soul Strangler and Weirding Warrior).
So again this week's unit might be your next reasonable choice when your options are limited!
If you read this article to the very end, but you haven't heard about Splinterlands at all, still you are eager to support my quest for the Legendary Gold Foil card. -You are very welcome to use my sign-up link: https://splinterlands.com?ref=jdike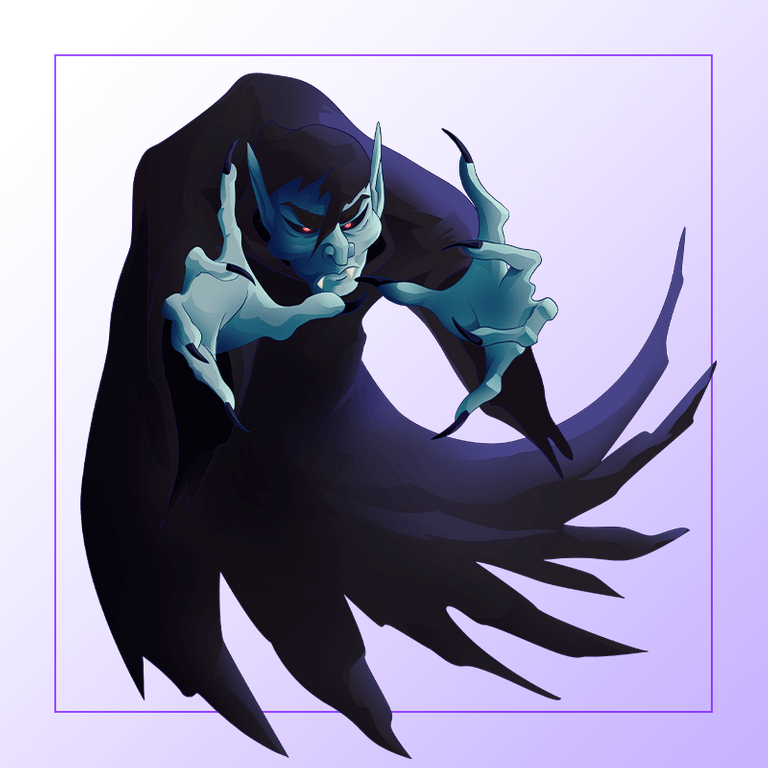 ---
---