Price data every 180 days Splinter Death [ENG/ESP]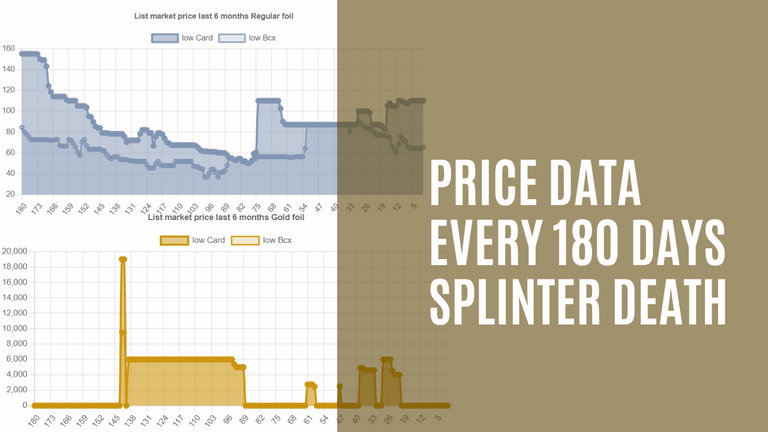 In the world of splinterlands is very important to know the prices of our assets either to buy or sell, in many cases to acquire better rewards it is always necessary to have cards either own or rented, in many cases the market goes crazy for example I have seen q epic cards at level 1 are put above 50 DEC to be rented including NERISSA TRIDAWN or DAX PARAGON among others, clearly this lasts for a short period of time because the market sometimes tends to be transitory, it is for this reason that you must have a database of prices of all cards, and here I bring you the database of the Splinter death, which personally is one of the strongest by the amount of counter that has for each splinter.
There are cards that over time their value falls while others are gradually gaining relevance in the game, and this is due to the new strategies that are emerging every day. In the page Splintercards we can find a history of about 180 days, and the work of this post is to take all this information every 180 days to have a sufficiently broad database to make good decisions when investing.
Finally I invite you to review all the data and give your suggestions on how to automate this information, I know that you could acquire all the information with an artificial intelligence application, but the problem I think lies in knowing how to save it, for now is the only way I see viable and above all free to go storing all this information but I will be happy to read your recommendations, it is worth mentioning that this information was captured on September 24, 2022, that said let's go there.
En el mundo de splinterlands es muy importante conocer los precios de nuestros activos ya sea para comprar o vender, en muchos de los caso para poder adquirir mejores recompensas siempre es necesario contar con cartas ya sea propias o alquiladas, en muchos de los casos el mercado se vuelve loco por ejemplo he visto q cartas épicas a nivel 1 se ponen por encima de los 50 DEC para ser alquiladas entre ellas NERISSA TRIDAWN o DAX PARAGON entre otras, claramente esto dura por pocos periodos de tiempo ya que el mercado a veces suele ser transitorio, es por tal motivo que se debe tener una base de datos de precios de todas las cartas, y aquí les traigo la base de datos del Splinter muerte, que en lo personal es uno de los más fuertes por la cantidad de counter que posee para cada splinter.
Existen cartas que con el tiempo cae su valor mientras que otras poco a poco van tomando relevancia en el juego, y esto es debido a las nuevas estrategias que van surgiendo día a día. en la página Splintercards podemos encocntrar un histórico de alrededor de 180 días, y el trabajo de este post es tomar toda esta información cada 180 dias para tener una base de datos lo suficientemente amplia para poder tomar decisiones acertadas al momento de invertir.
Finalmente los invito a revisar toda la data y dar sus sugerencias de cómo automatizar esta información, se que se podría adquirir toda la información con una aplicación de inteligencia artificial, pero el problema creo que radica en saber guardarla, por ahora es la única manera que veo viable y sobre todo gratis de ir almacenando toda esta información pero estaré gustoso de leer sus recomendaciones, cabe mencionar que esta información fue capturada el 24 de septiembre del 2022, dicho esto vamos allá.
ALPHA
DEATH (COMMON)
ANIMATED CORPSE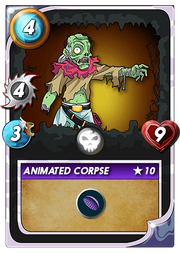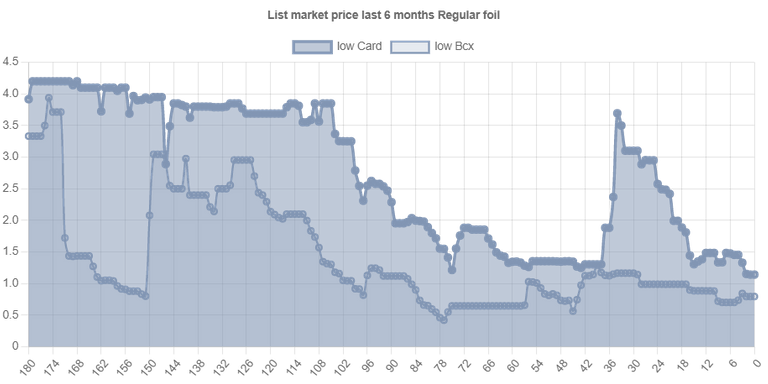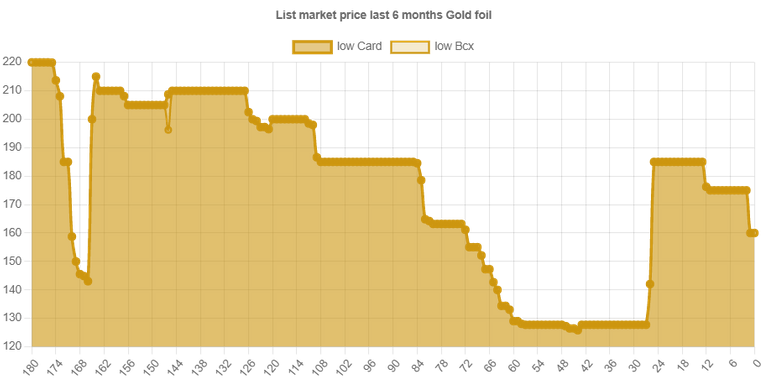 HAUNTED SPIDER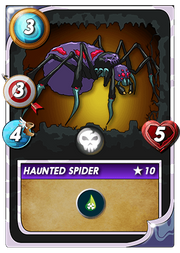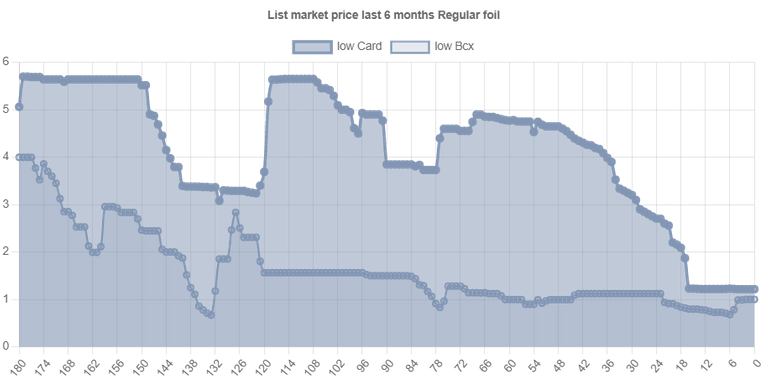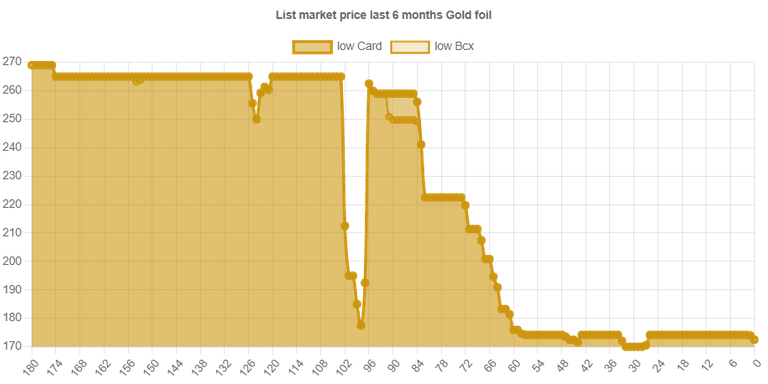 SKELETON ASSASSIN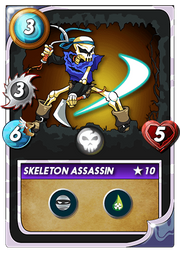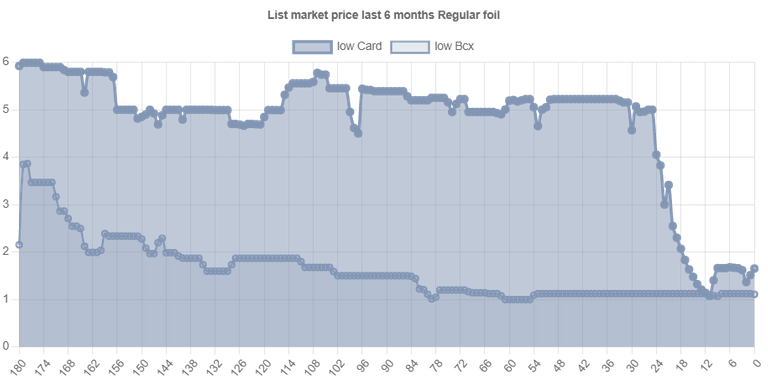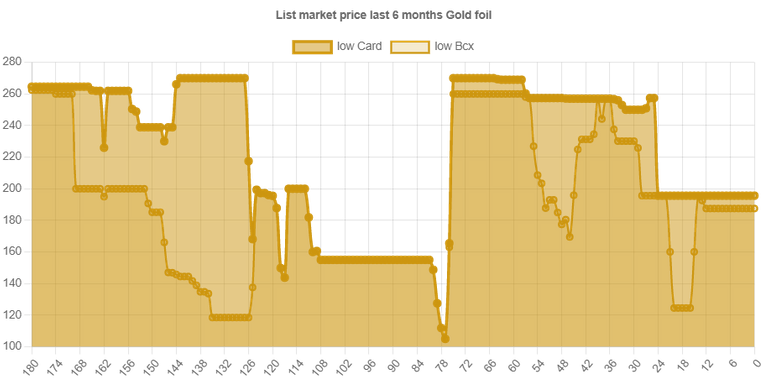 SPINEBACK WOLF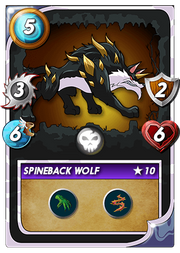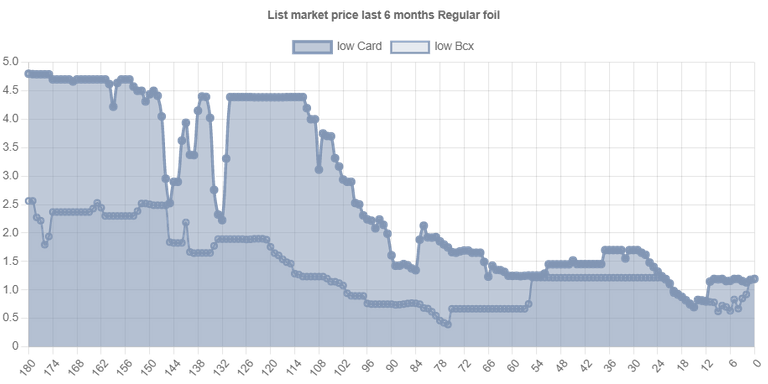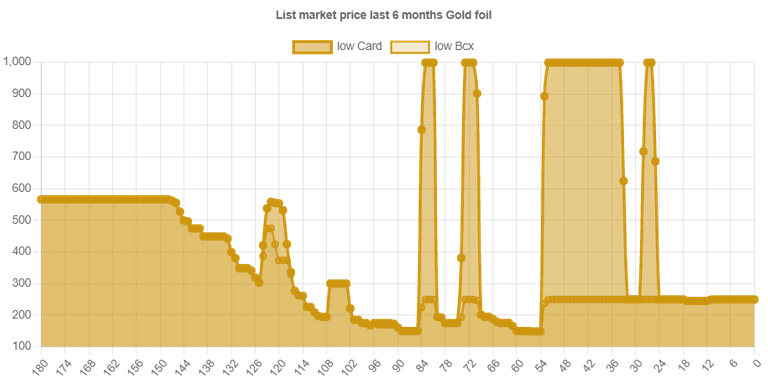 DEATH (RARE)
HAUNTED SPIRIT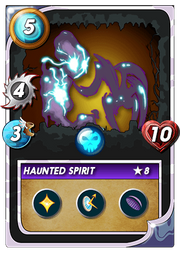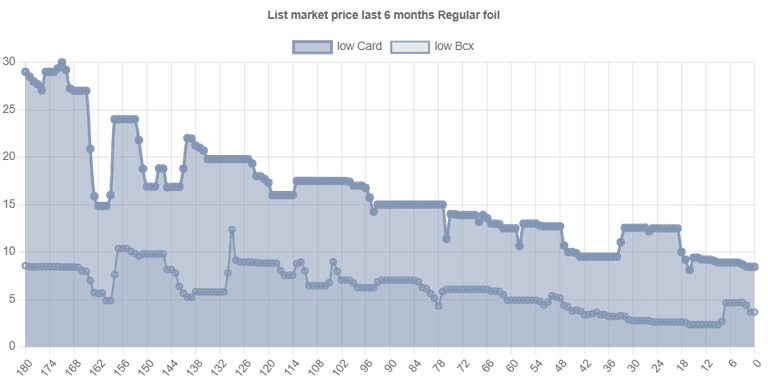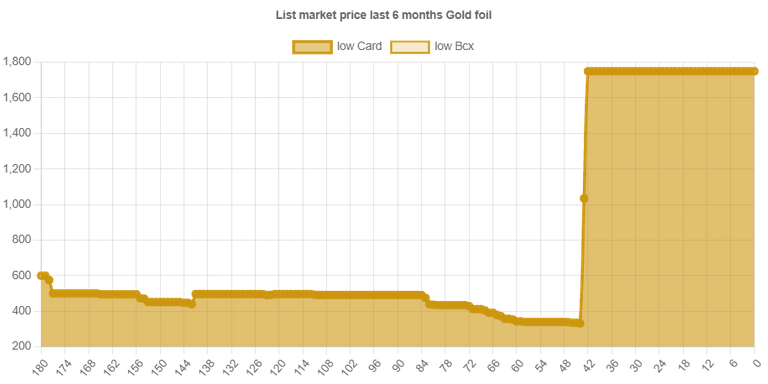 TWISTED JESTER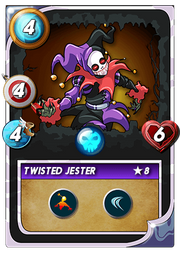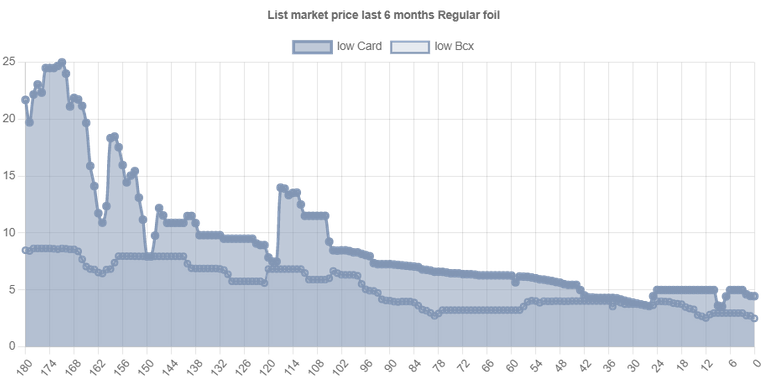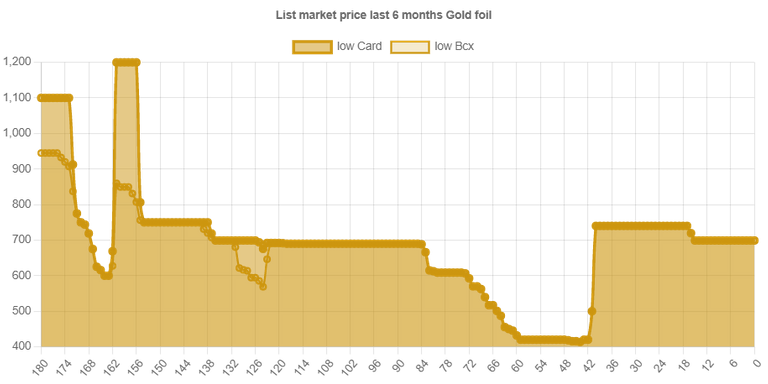 UNDEAD PRIEST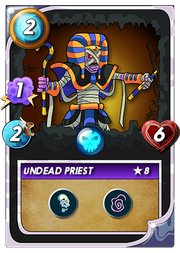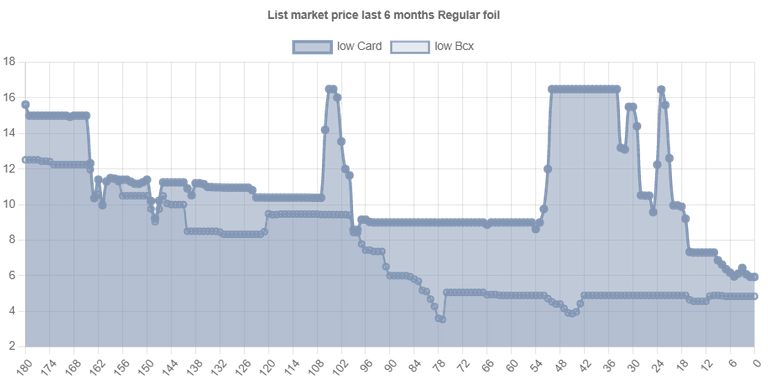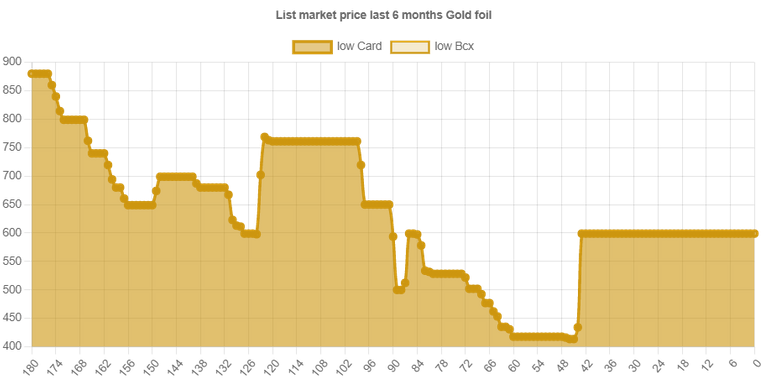 ZINTAR MORTALIS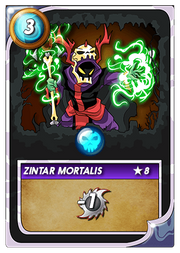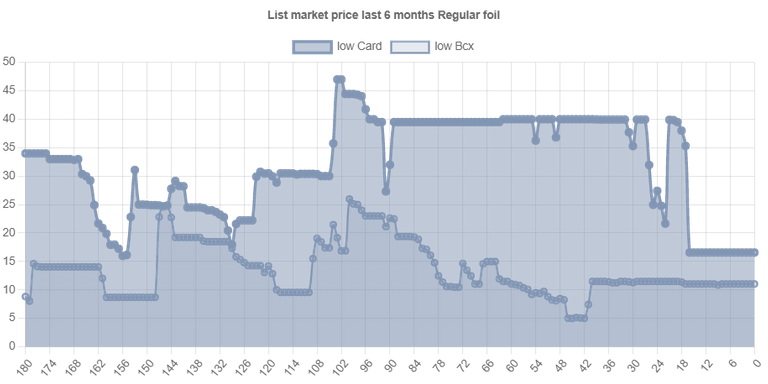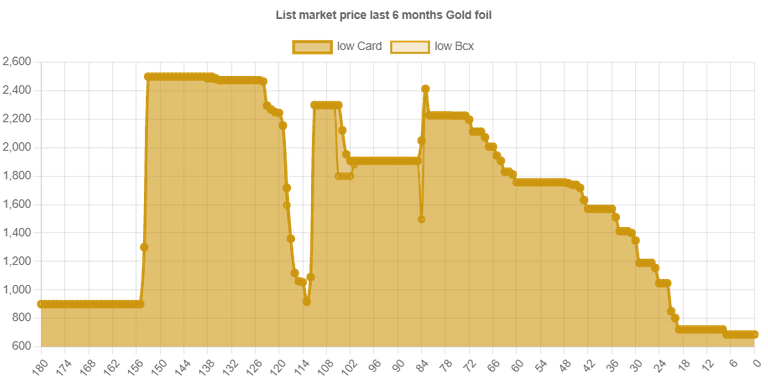 EPIC
DARK ENCHANTRESS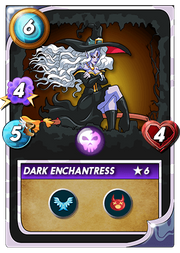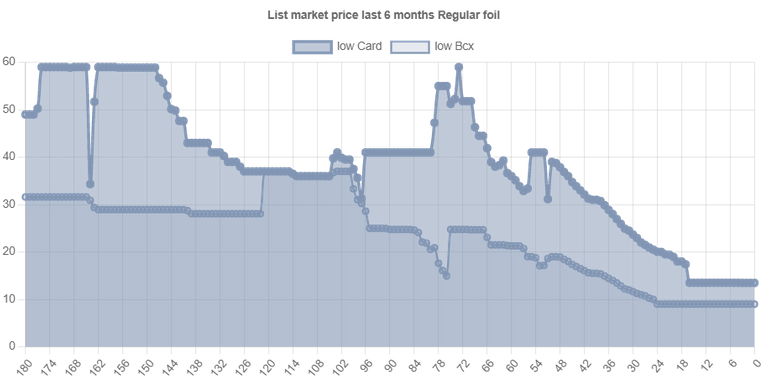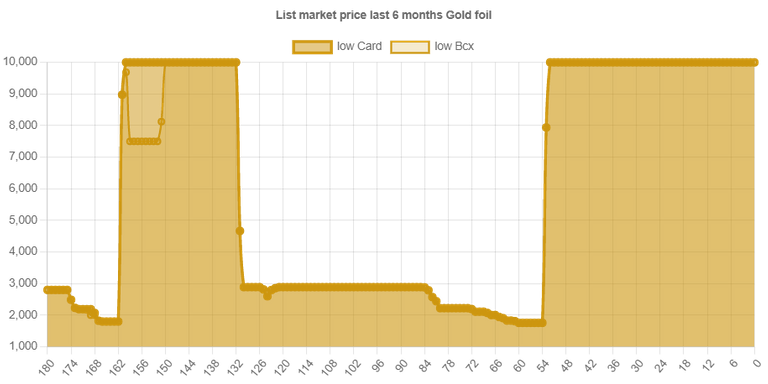 SCREAMING BANSHEE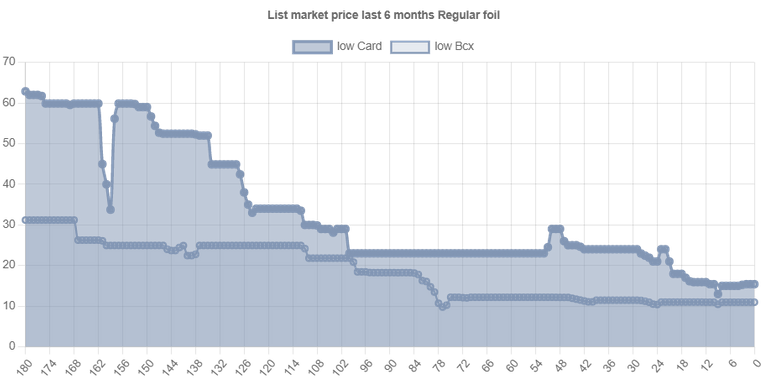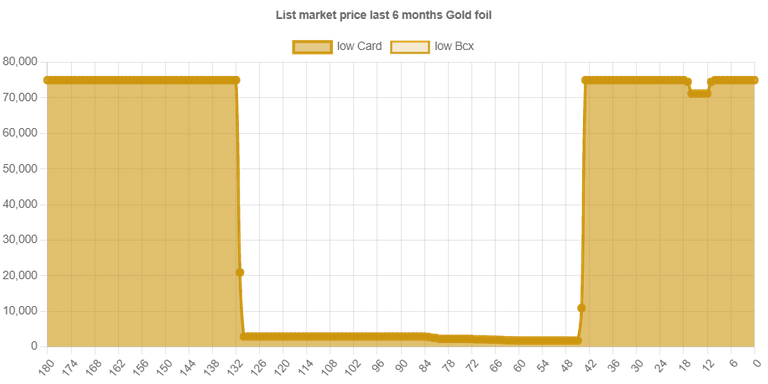 DEATH (LEGENDARY)
LORD OF DARKNESS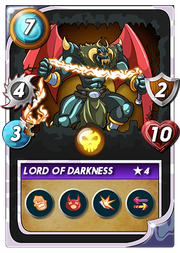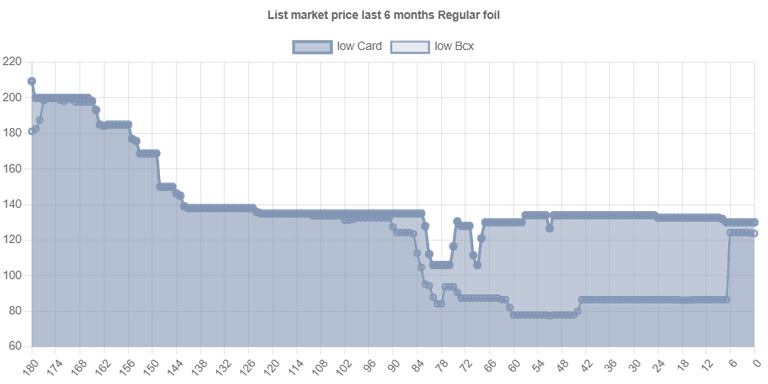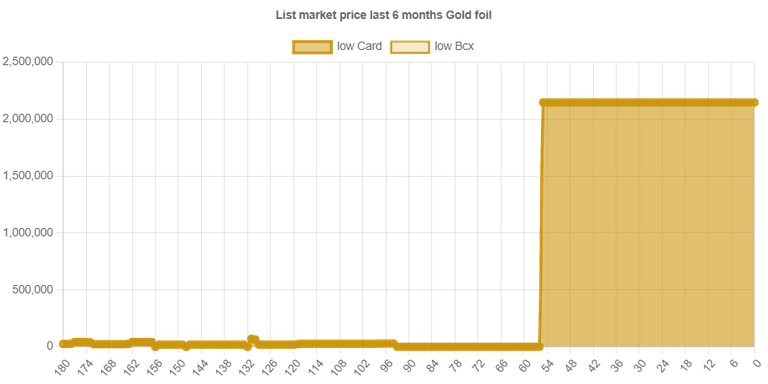 BETA
DEATH (COMMON)
ANIMATED CORPSE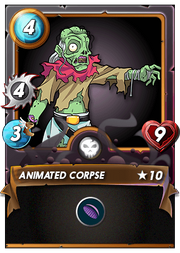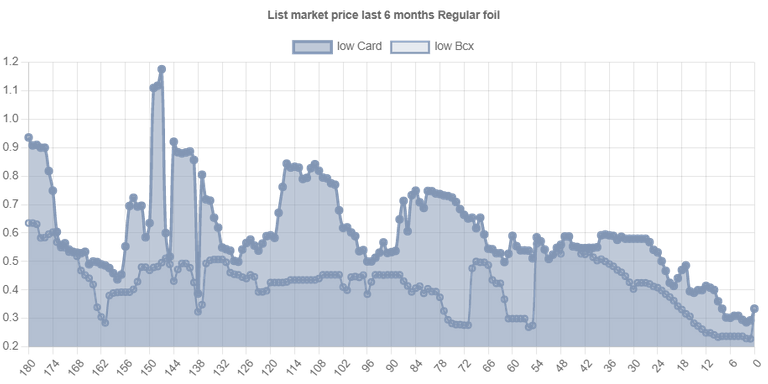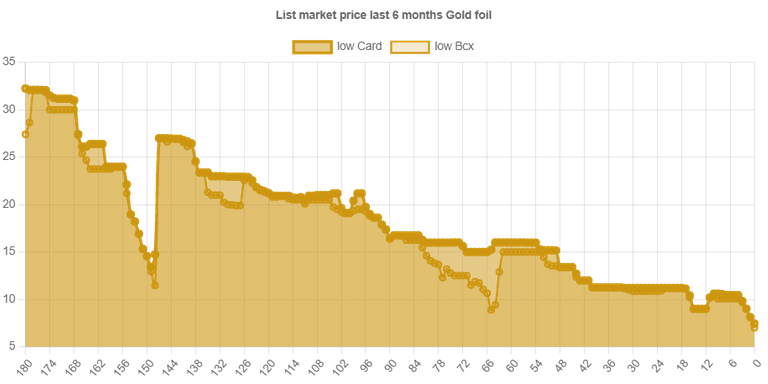 HAUNTED SPIDER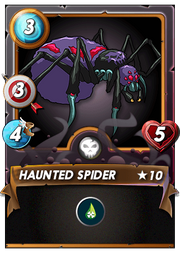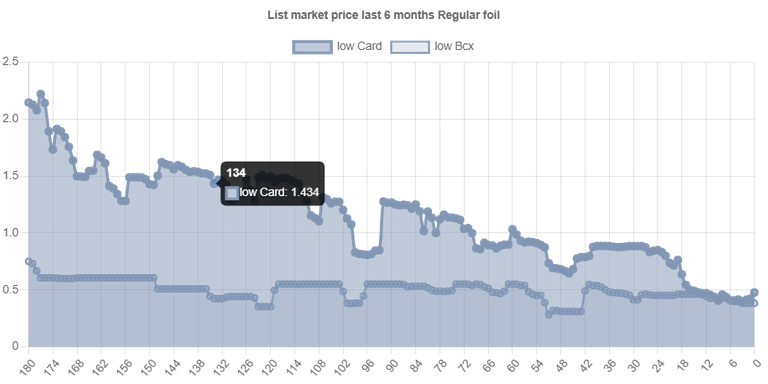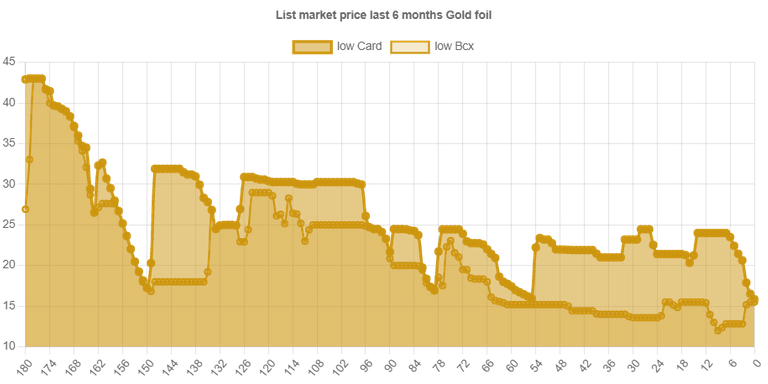 SKELETON ASSASSIN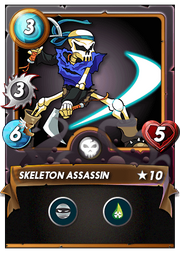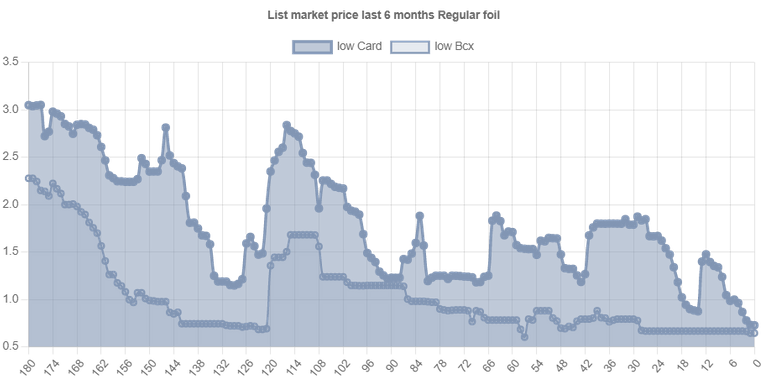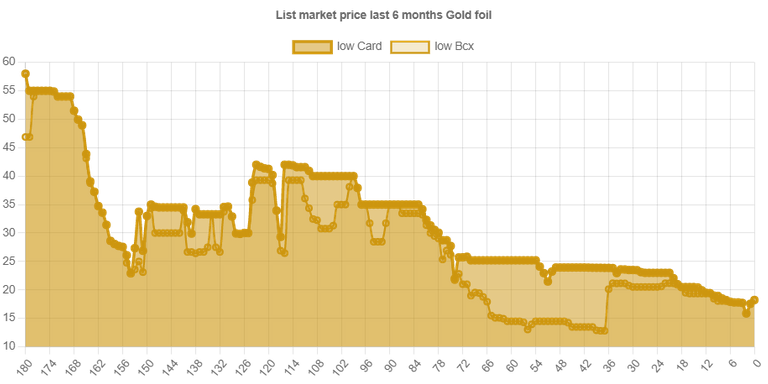 SPINEBACK WOLF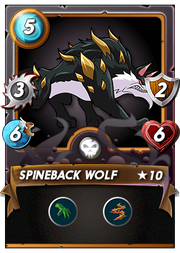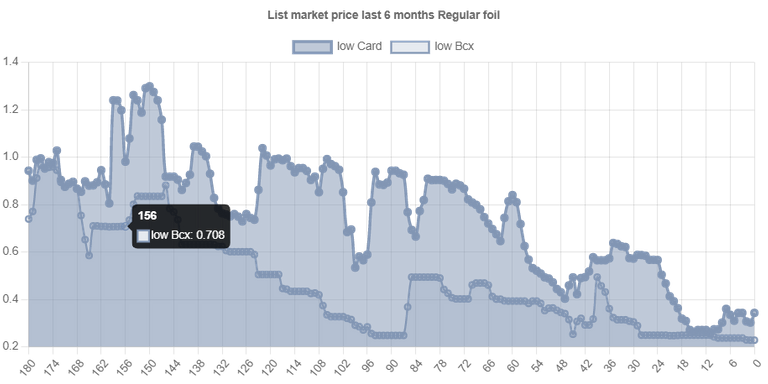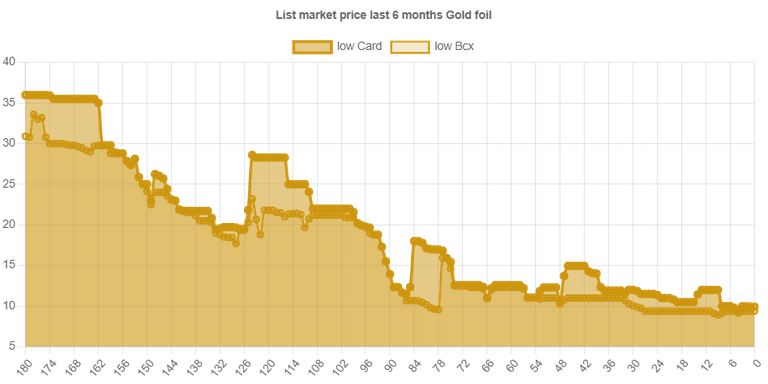 DEATH (RARE)
HAUNTED SPIRIT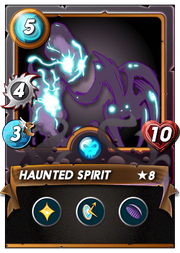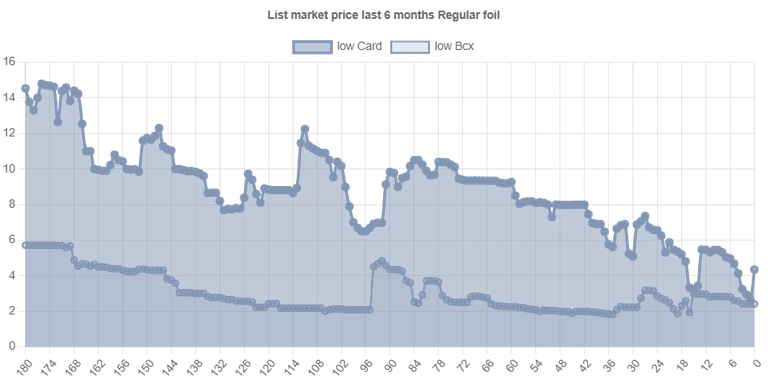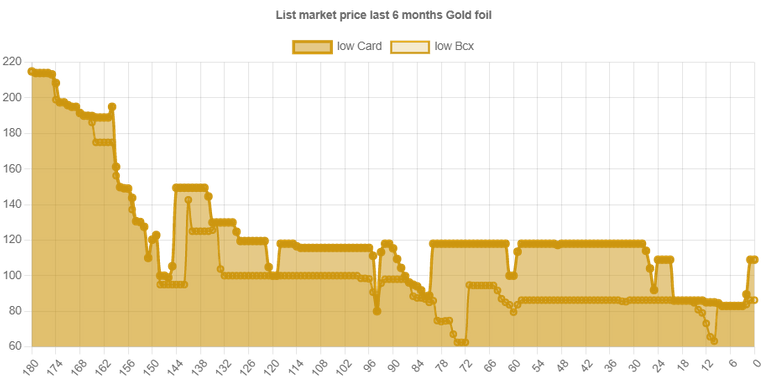 TWISTED JESTER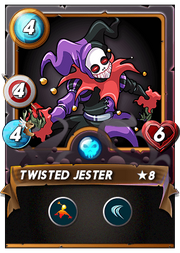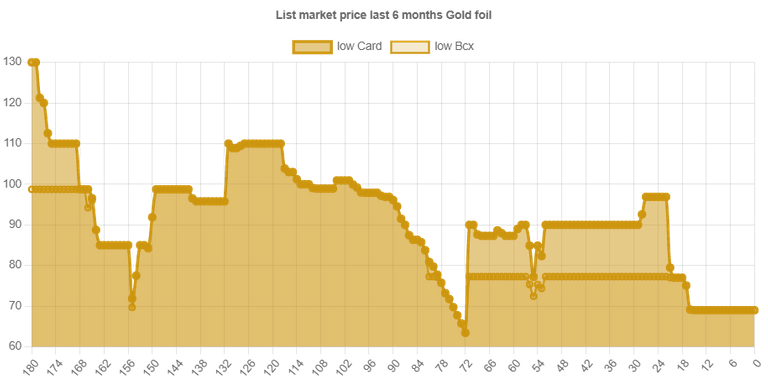 DEATH (EPIC)
UNDEAD PRIEST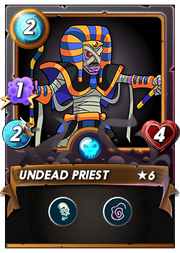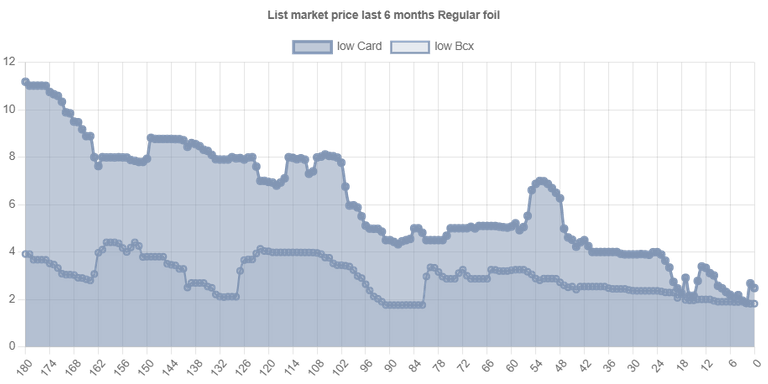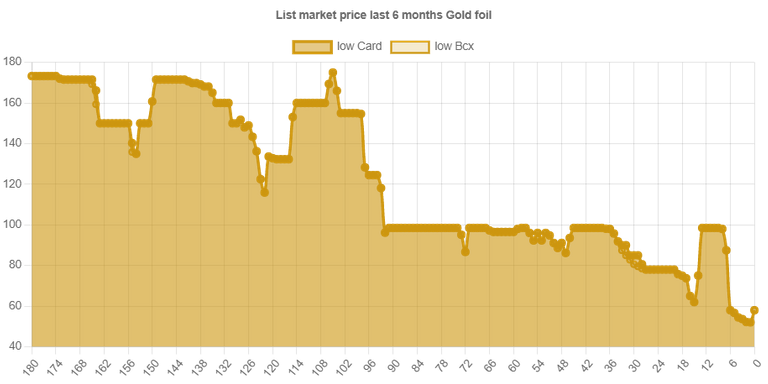 ZINTAR MORTALIS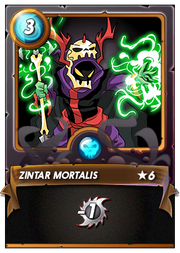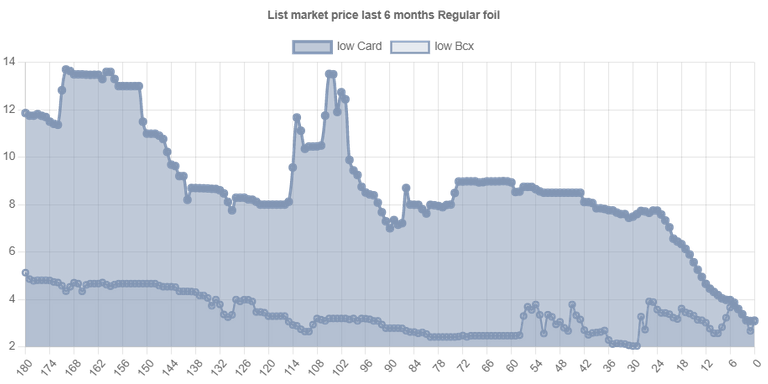 EPIC
JARLAX THE UNDEAD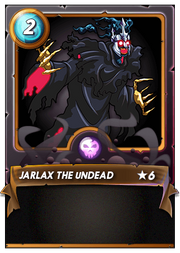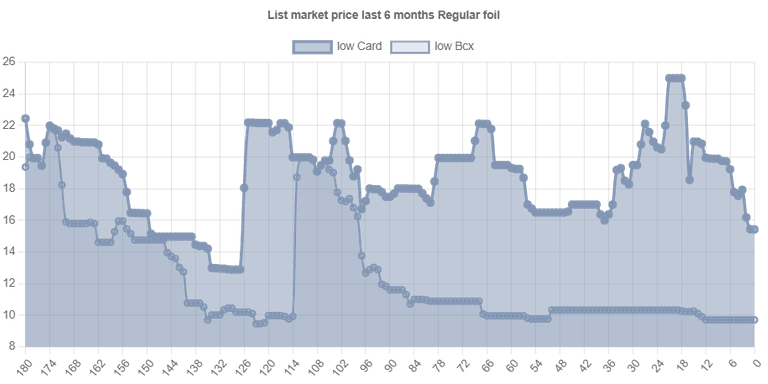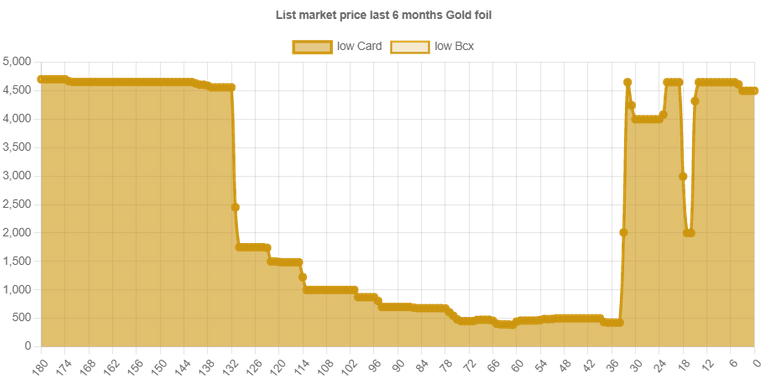 DARK ENCHANTRESS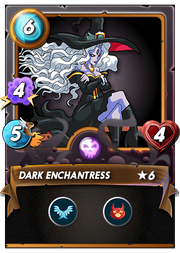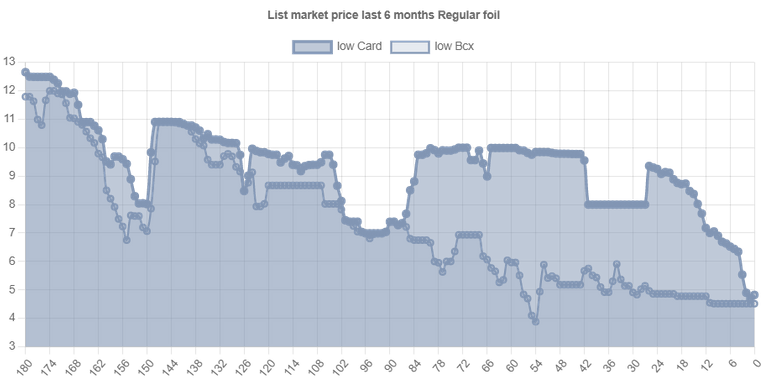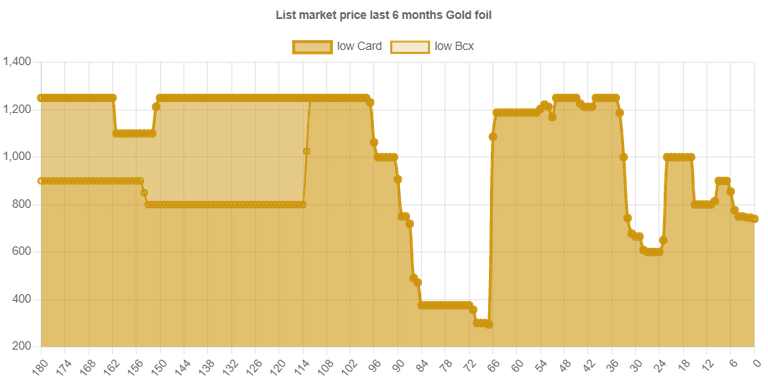 SCREAMING BANSHEE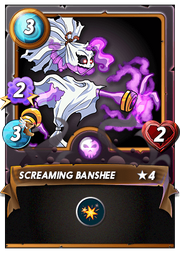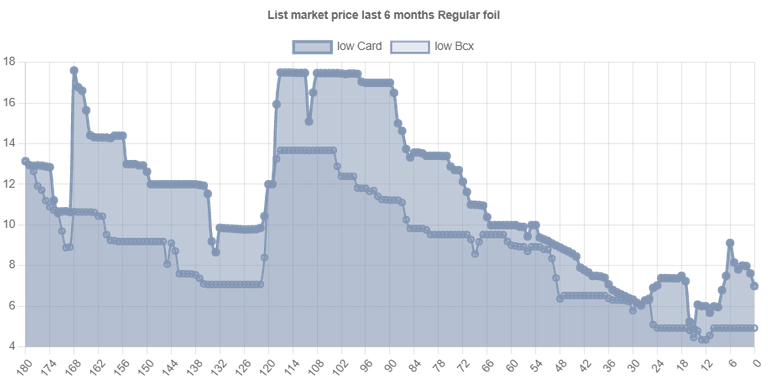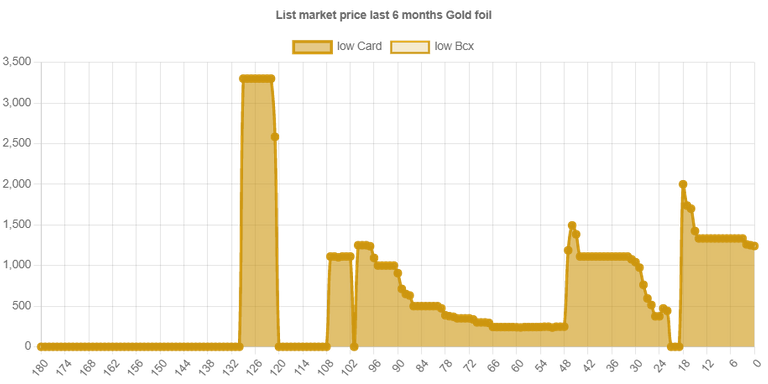 LIFE LEGENDARY
CRYPT MANCER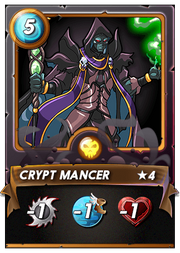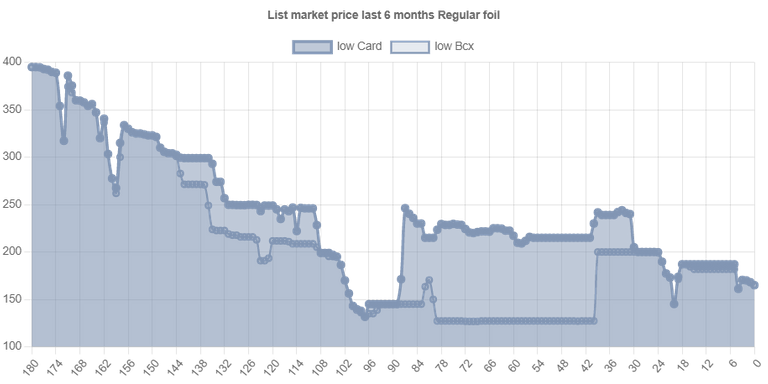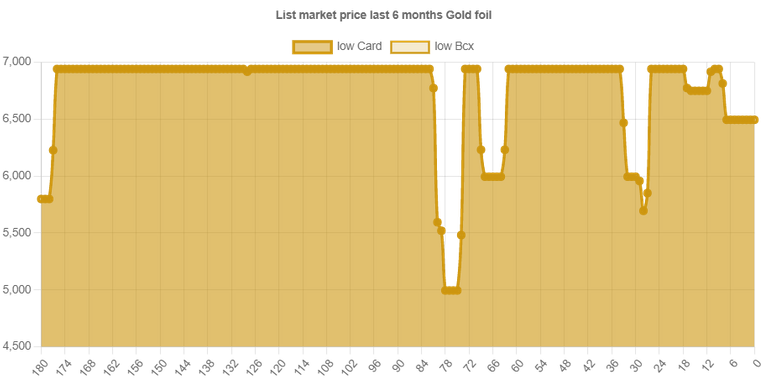 LORD OF DARKNESS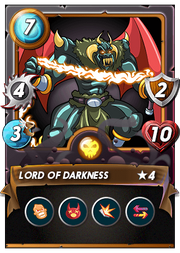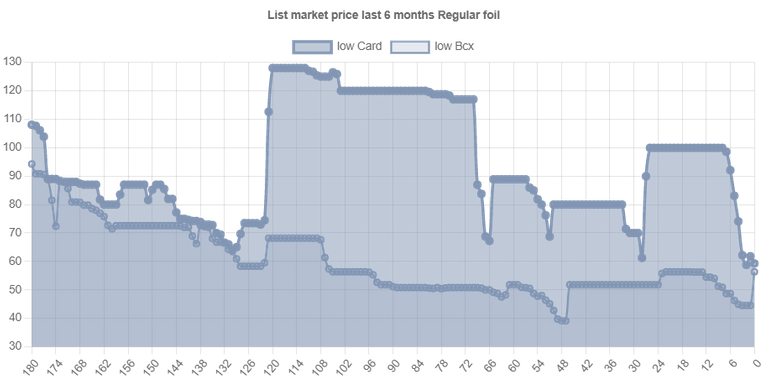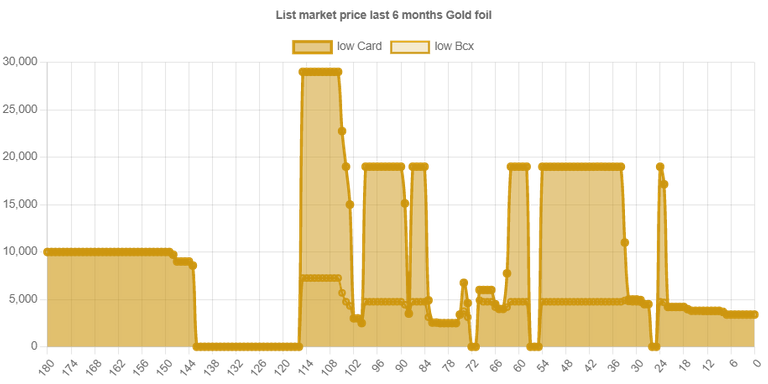 PROMO
DEATH (RARE)
UNDEAD ARCHER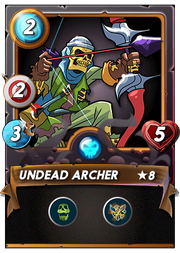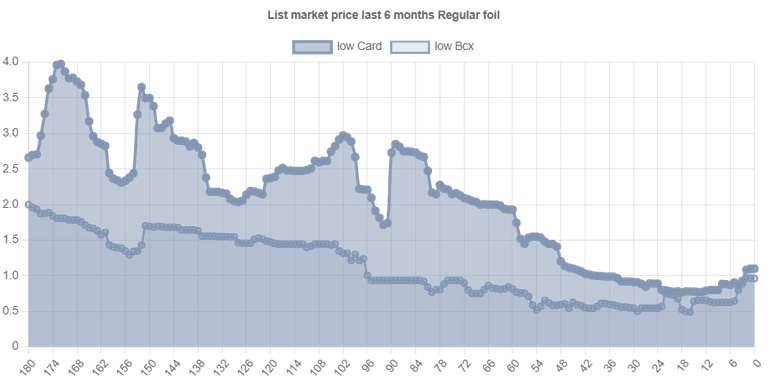 LEGENDARY
CORRUPTED PEGASUS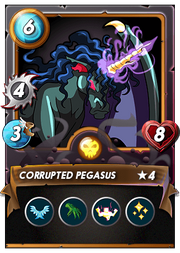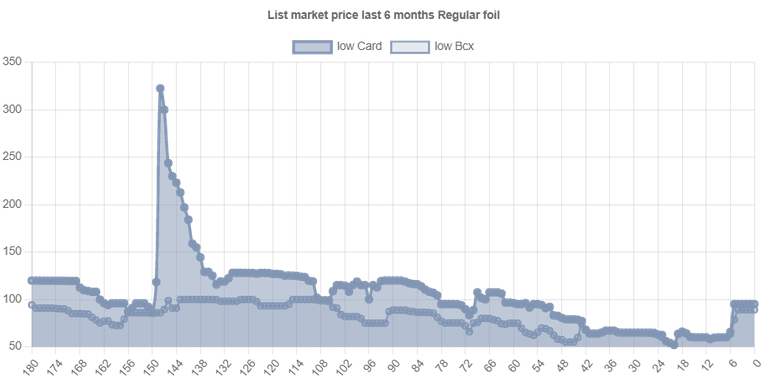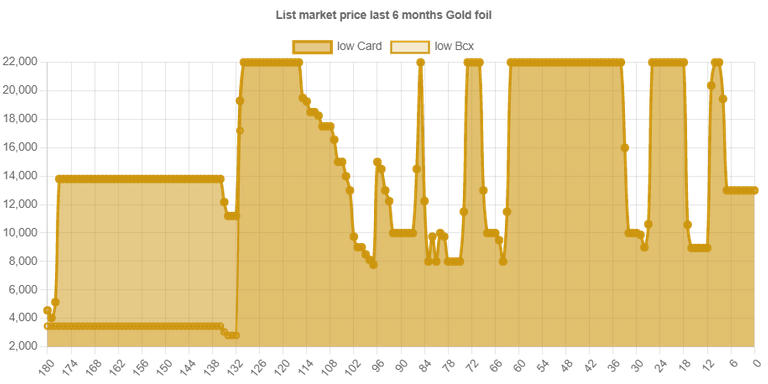 WAKA SPIRITBLADE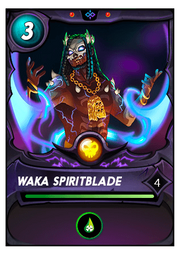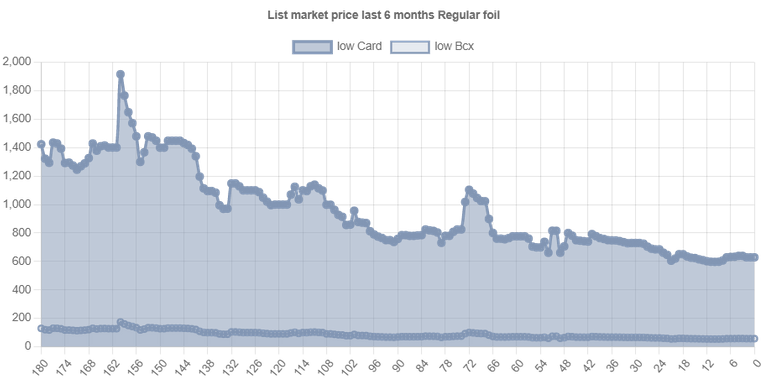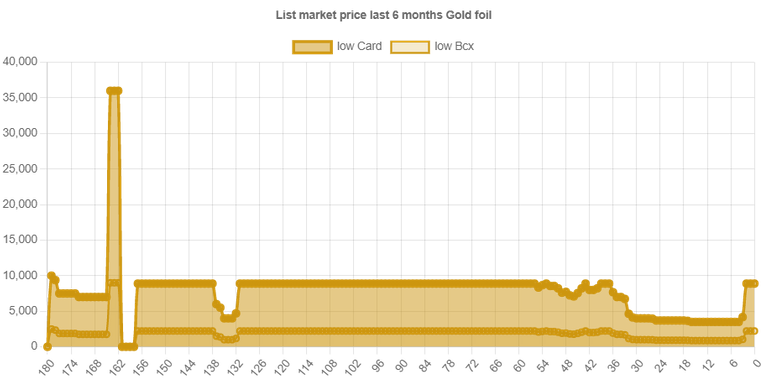 REWARDS
DEAYH (COMMON)
VAMPIRE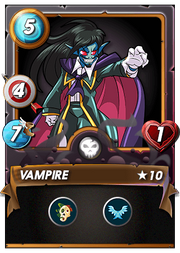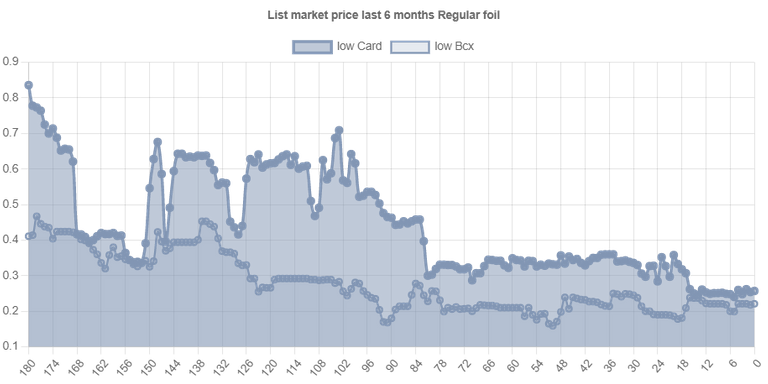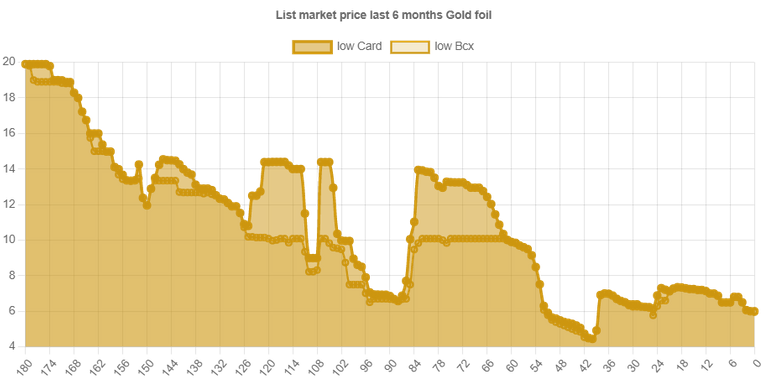 UNDEAD MINOTAUR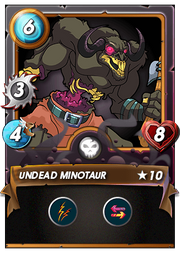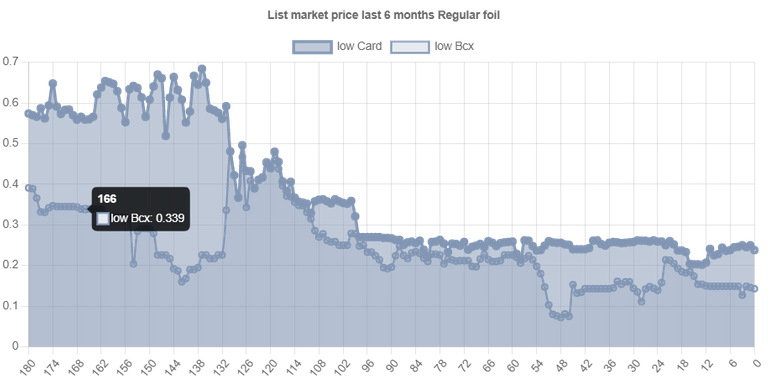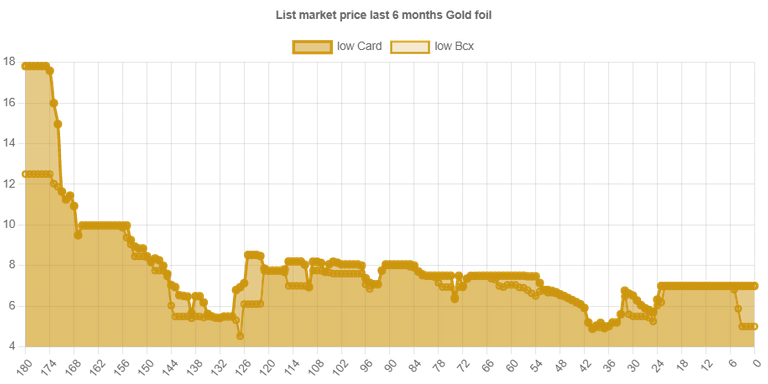 UNDEAD REXX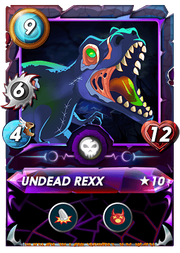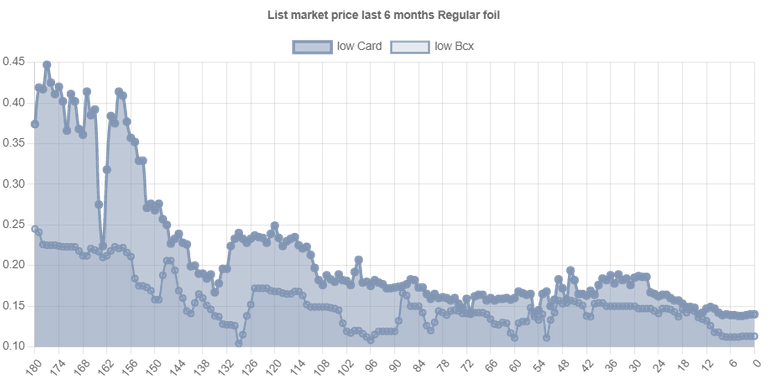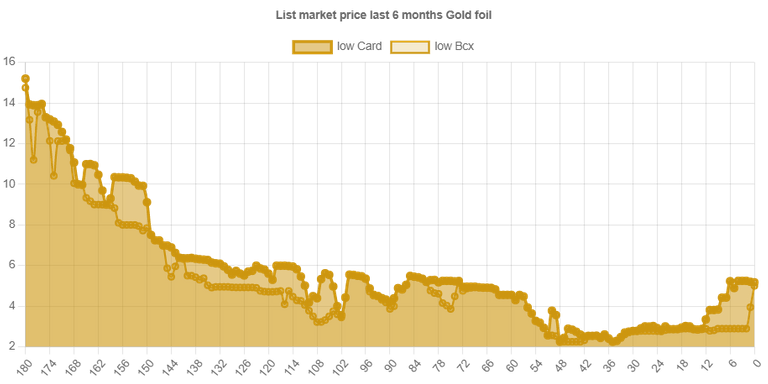 PHANTASM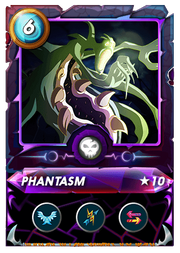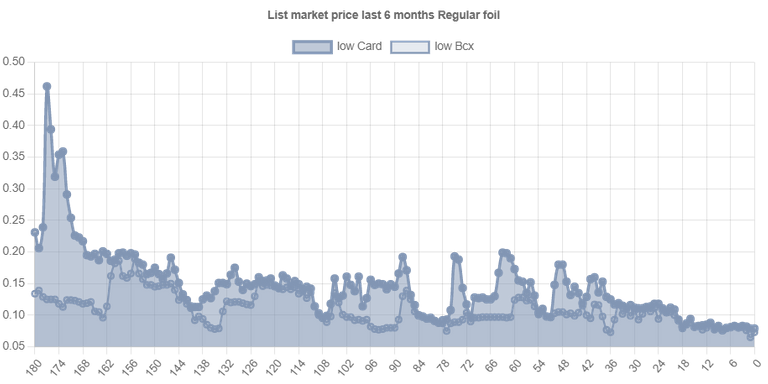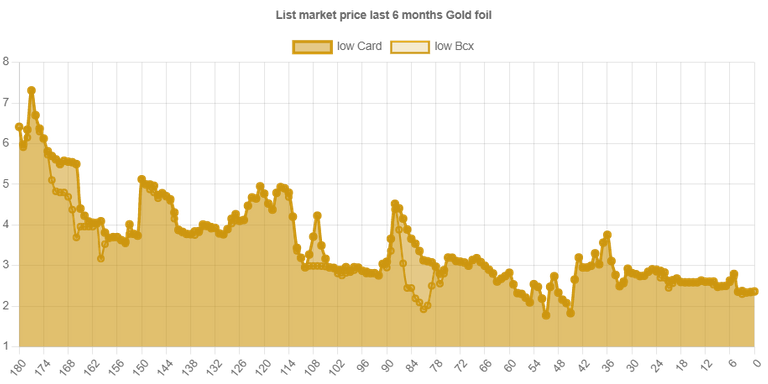 NIGHTMARE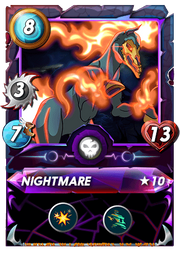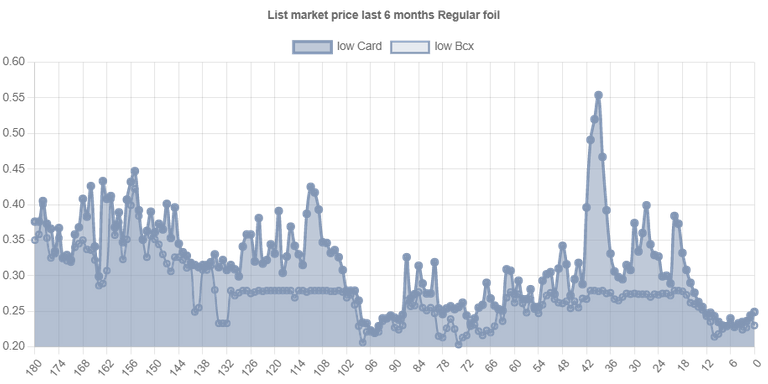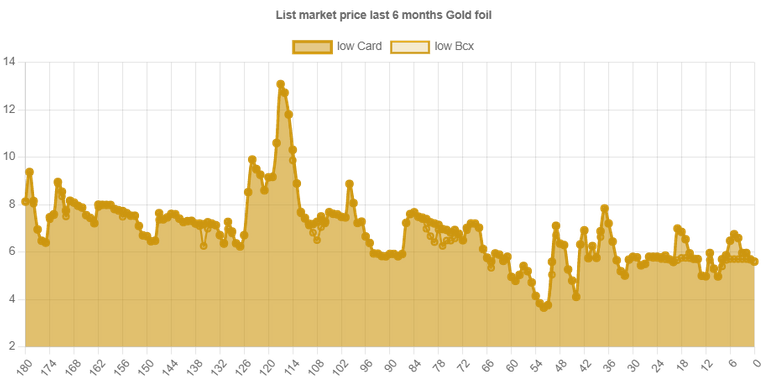 PELACOR DECEIVER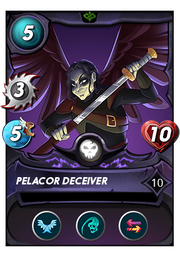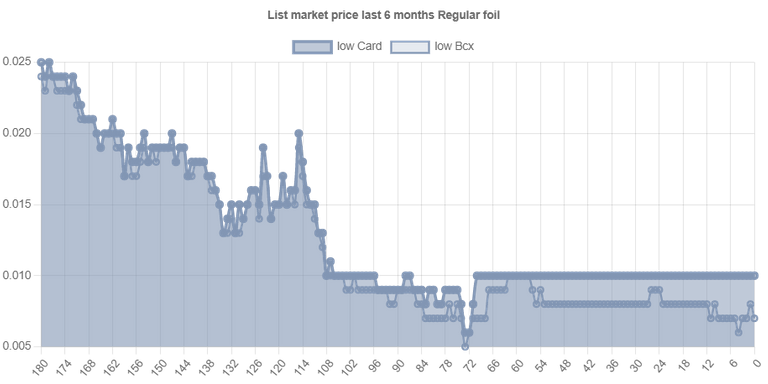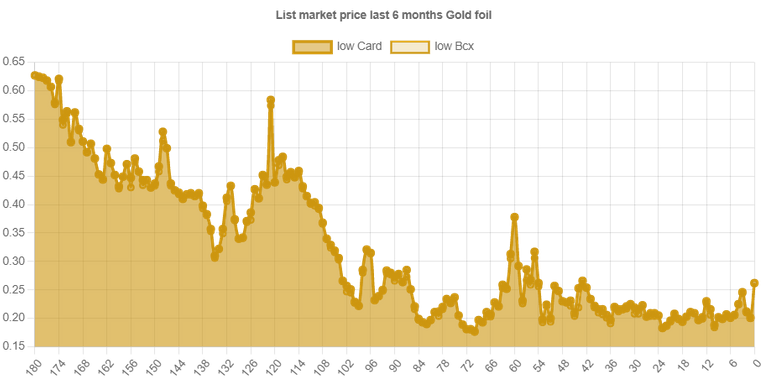 EVER-HUNGRY SKULL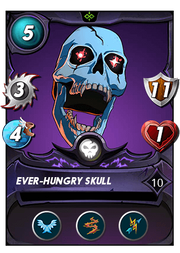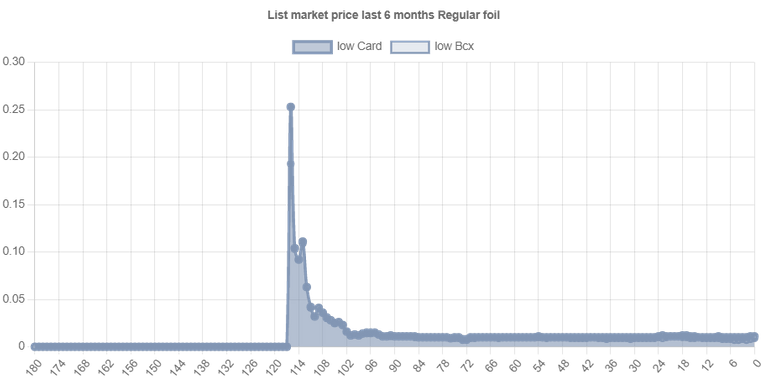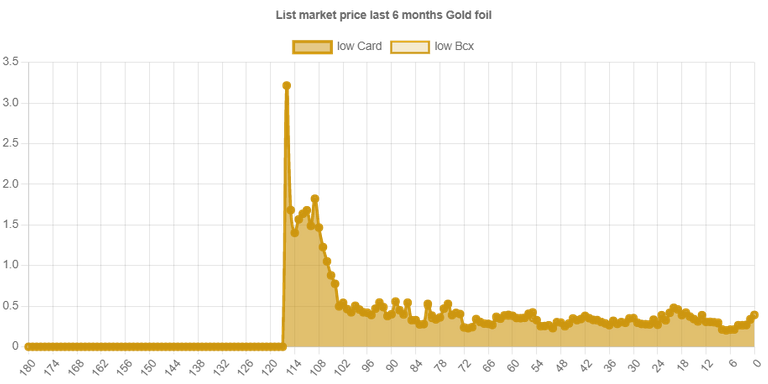 DEATH RARE
SKELETAL WARRIOR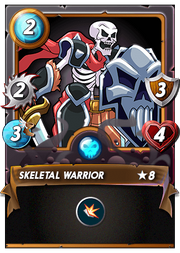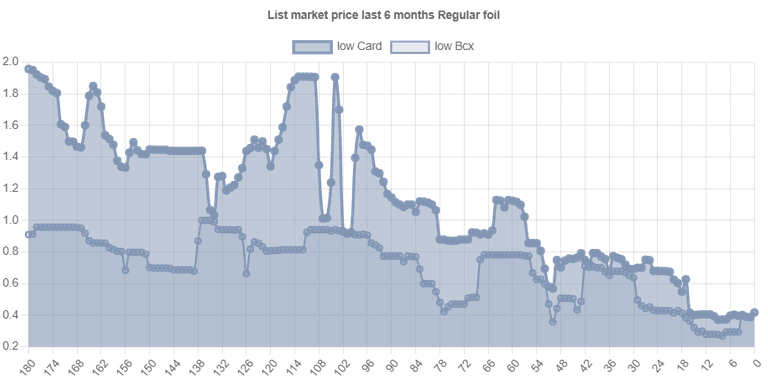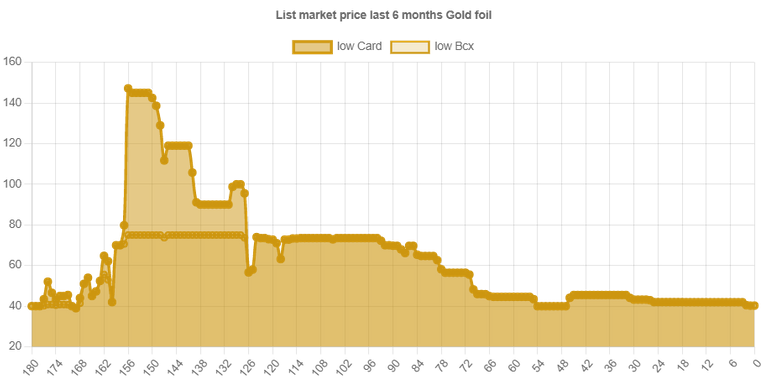 BOOGEYMAN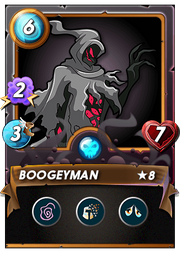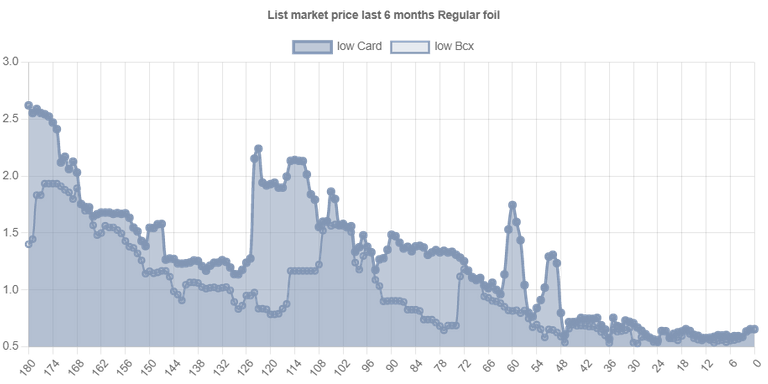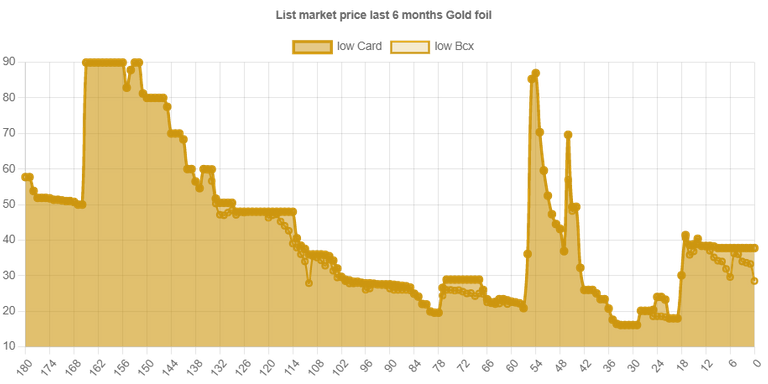 OCTOPIDER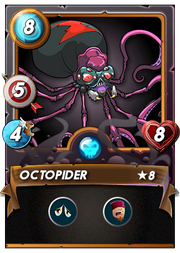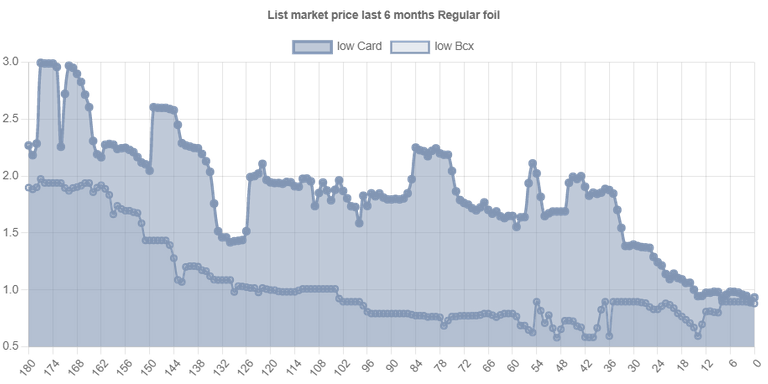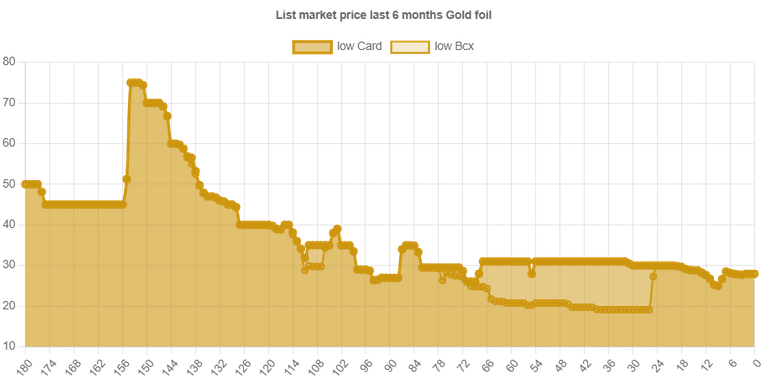 GRIM REAPER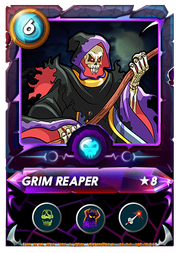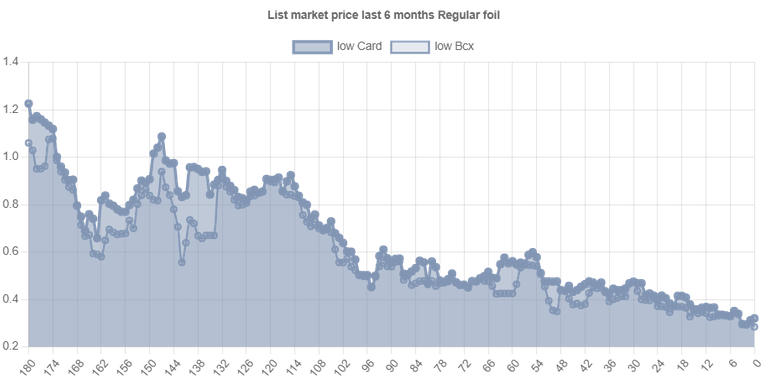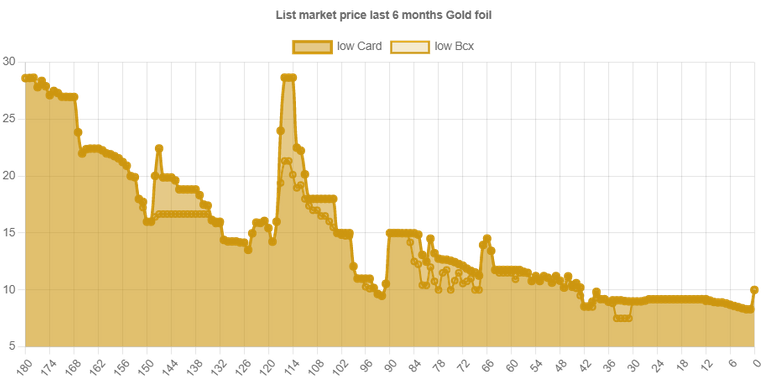 DARK FERRYMAN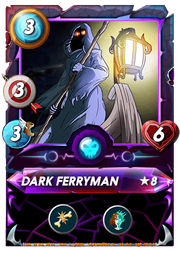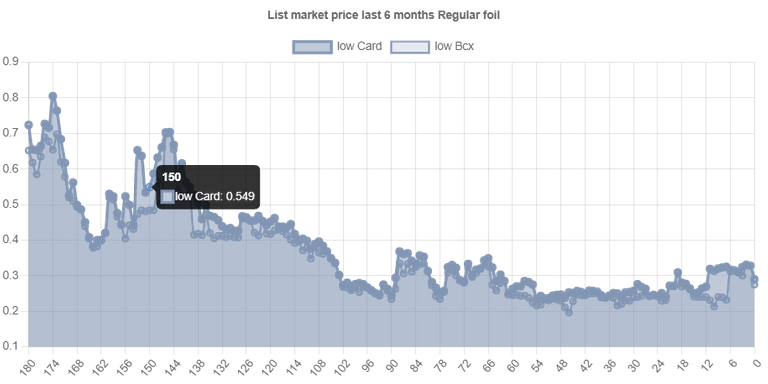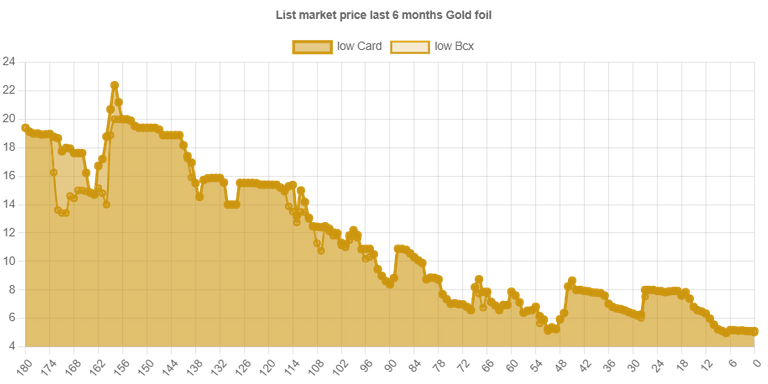 VENARI BONESMITH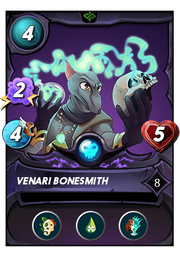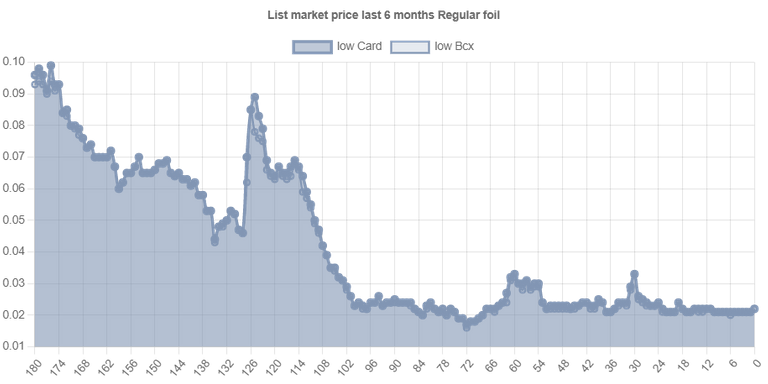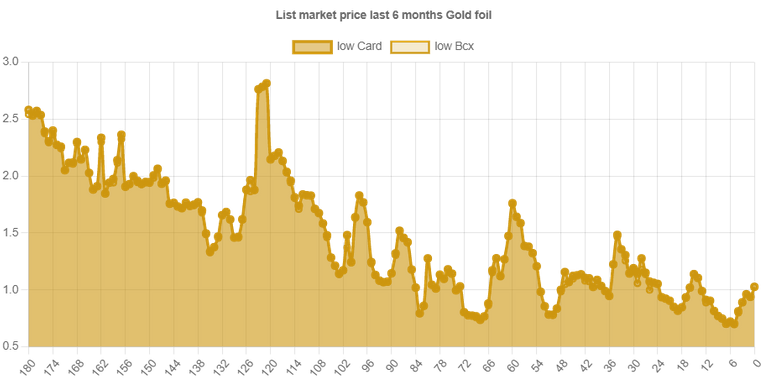 EPIC
PHANTOM SOLDIER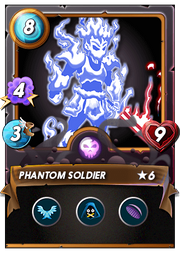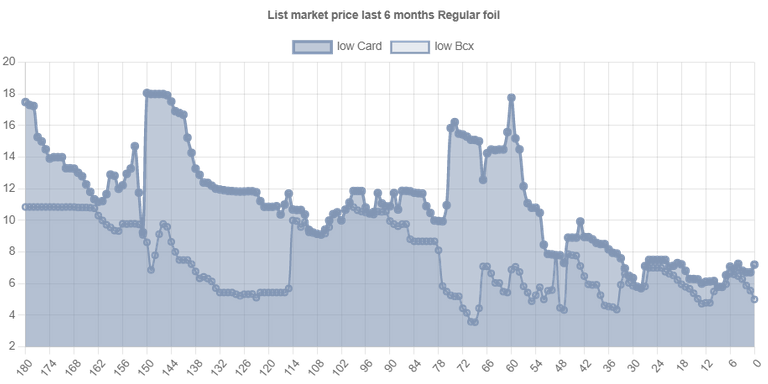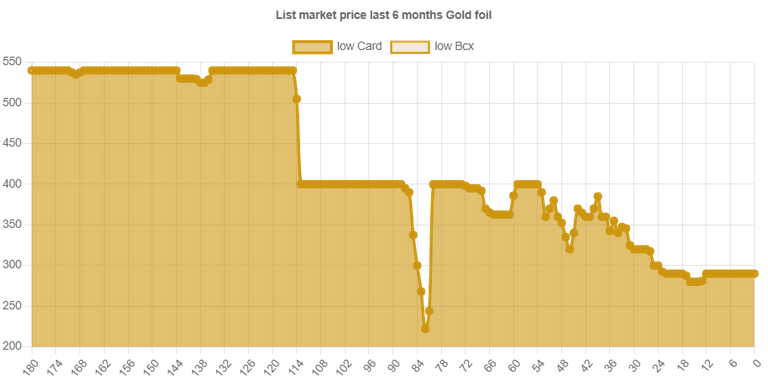 SHADOWY PRESENCE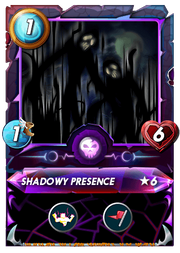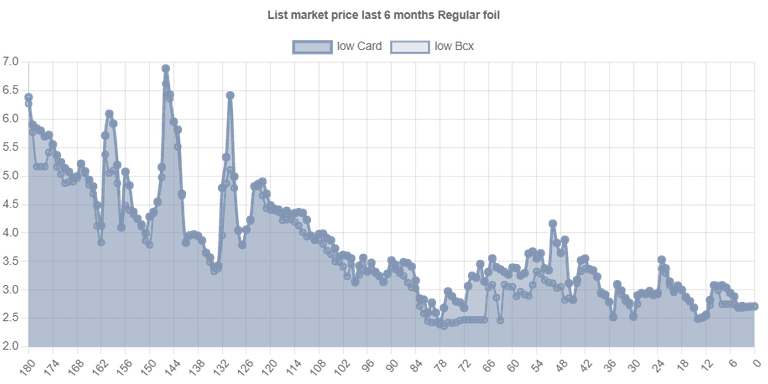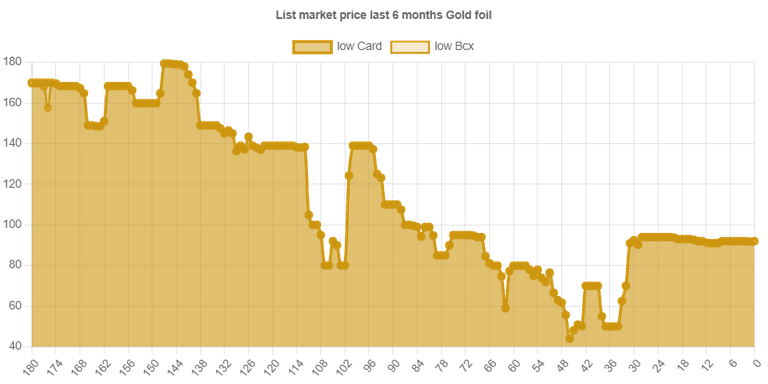 REVEALER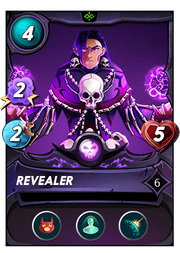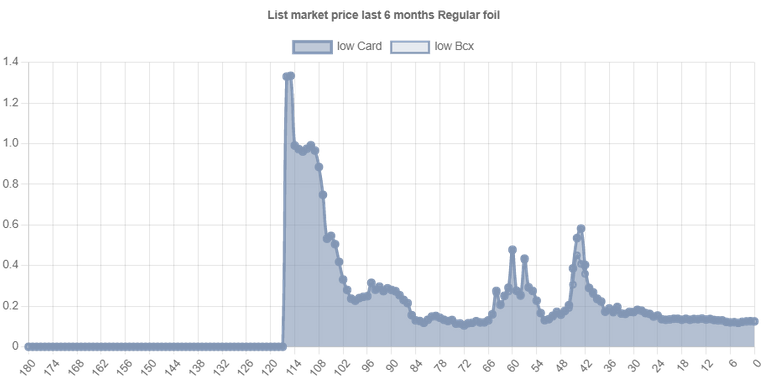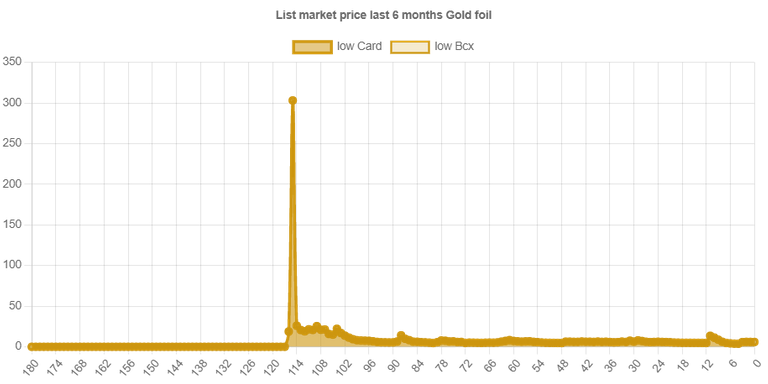 DEATH LEGENDARY
FALLEN SPECTER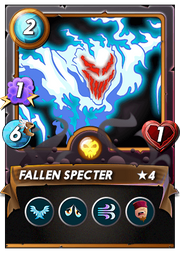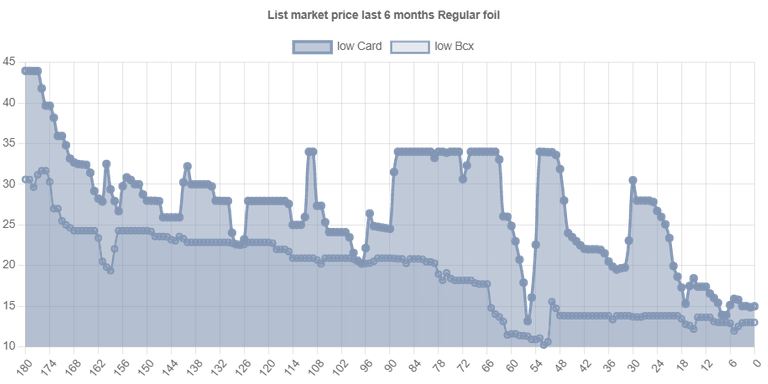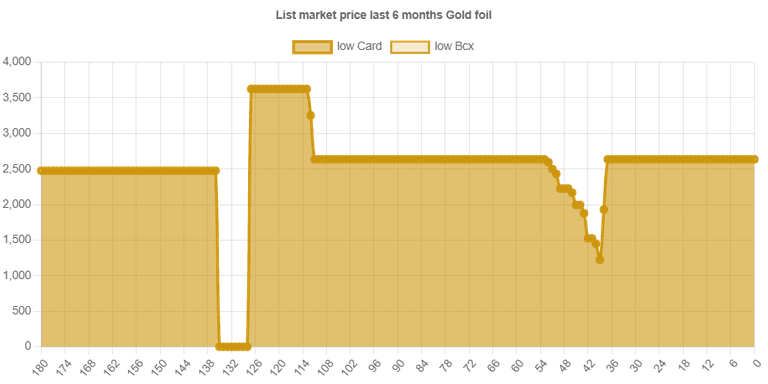 ANCIENT LICH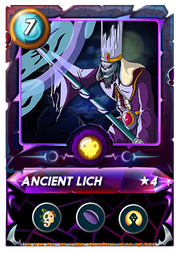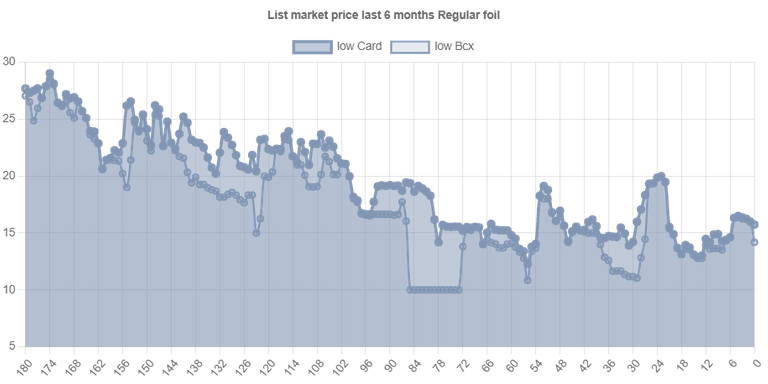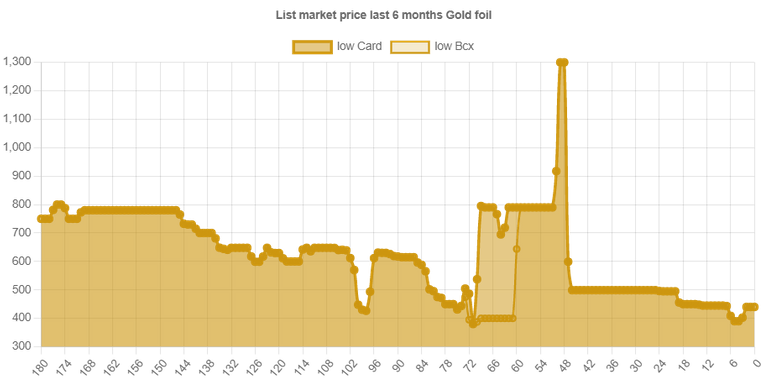 HARKLAW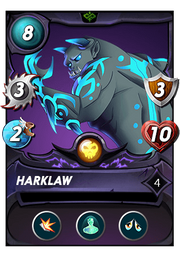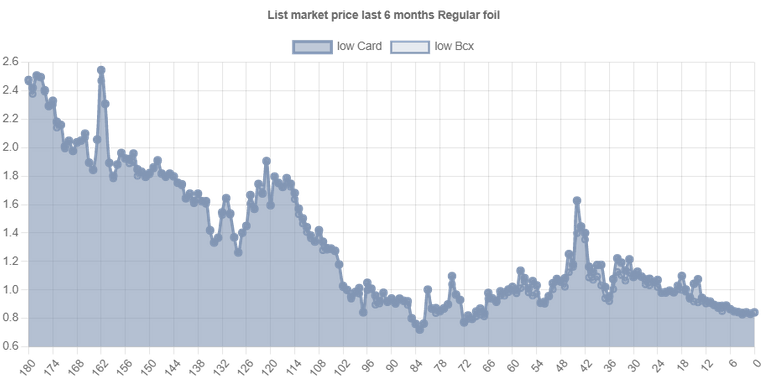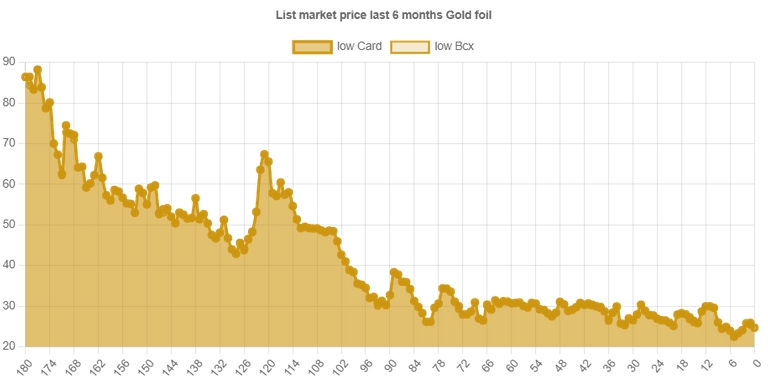 UNTAMED
DEATH (COMMON)
MAGGOTS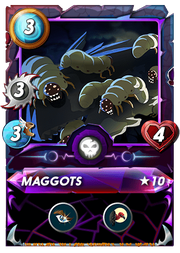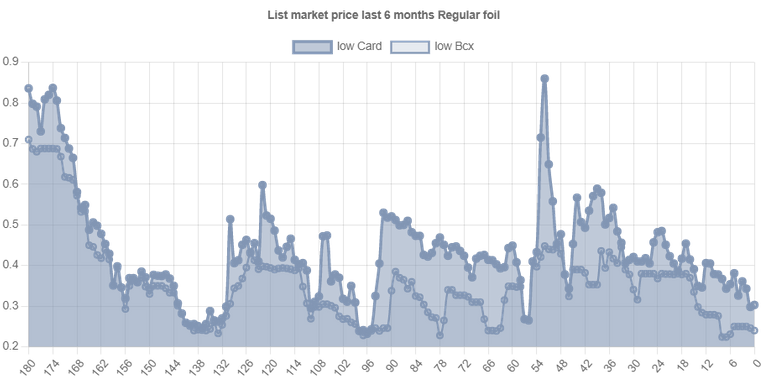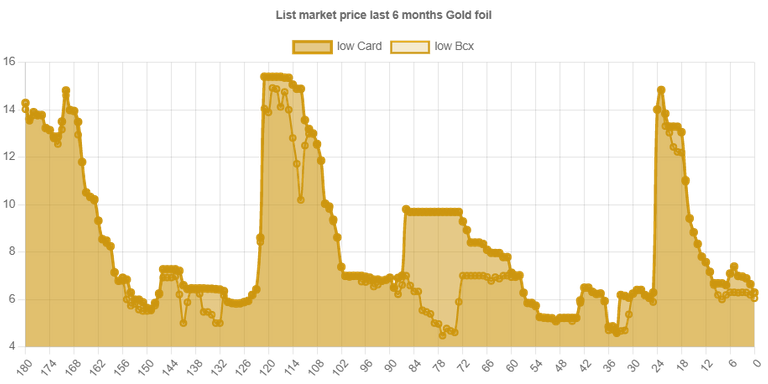 CURSED SLIMEBALL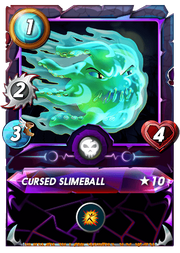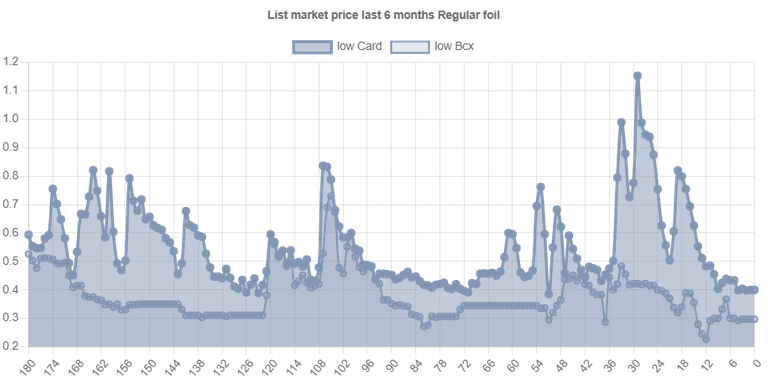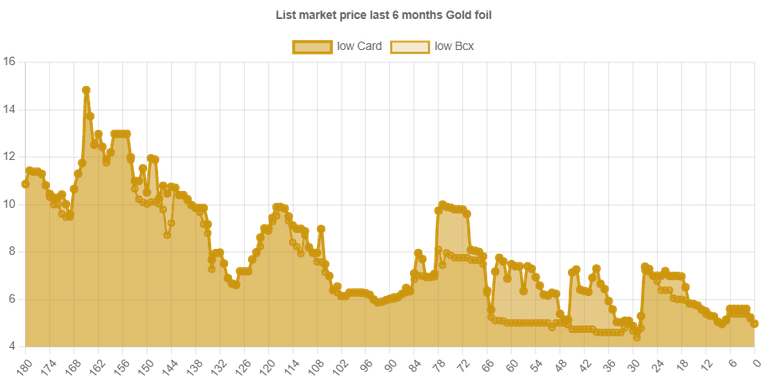 GIANT SCORPION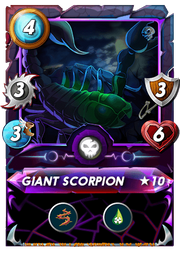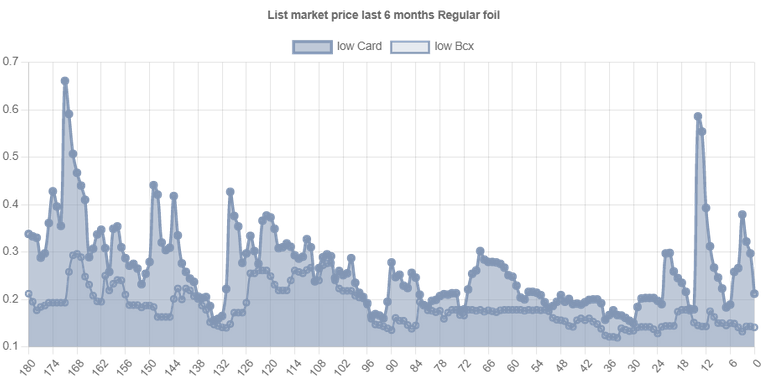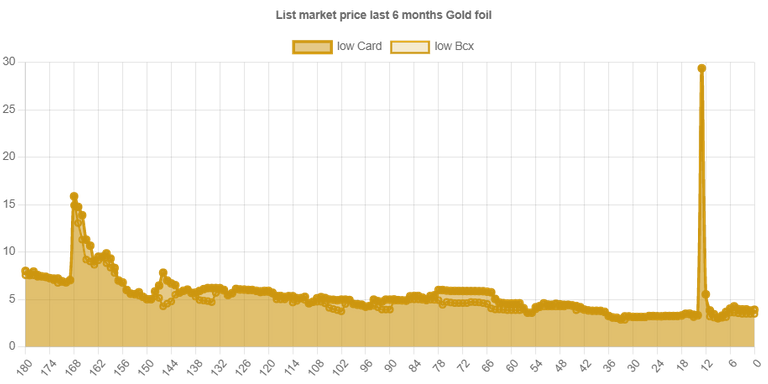 UNDEAD BADGER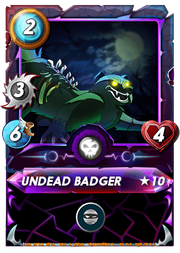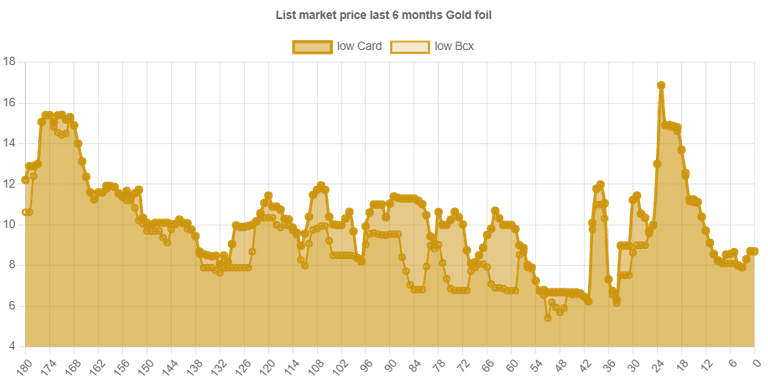 DEATH (RARE)
DARK ASTRONOMER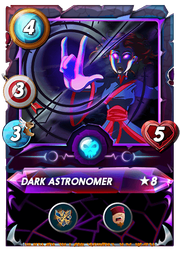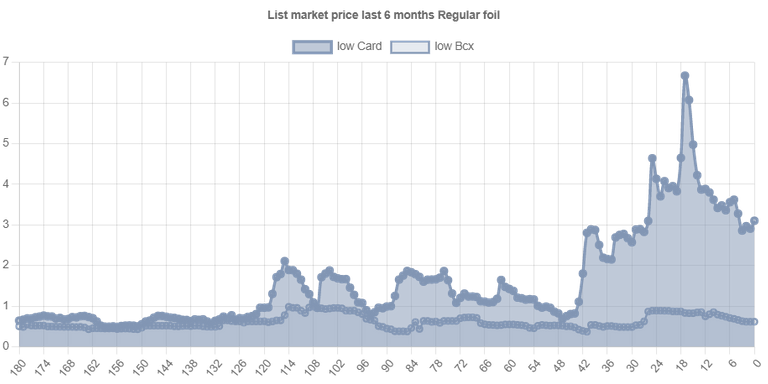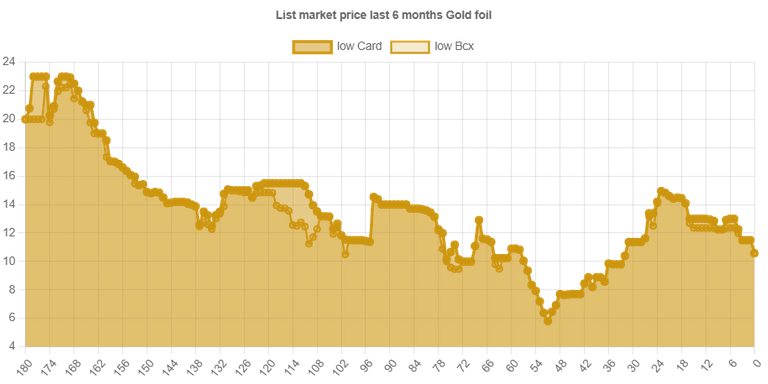 BONE GOLEM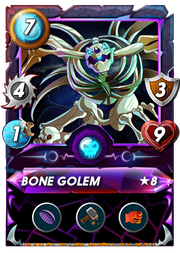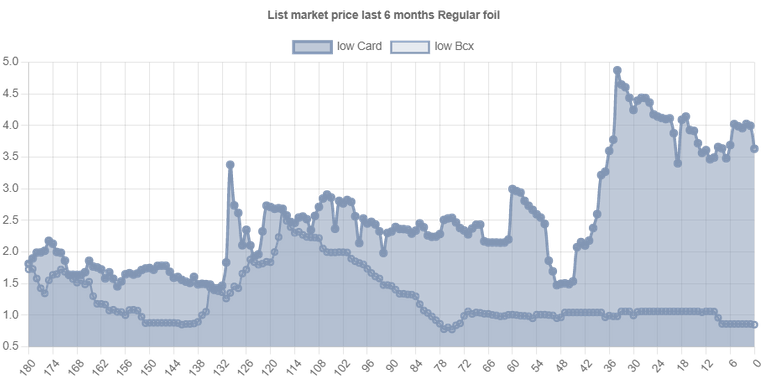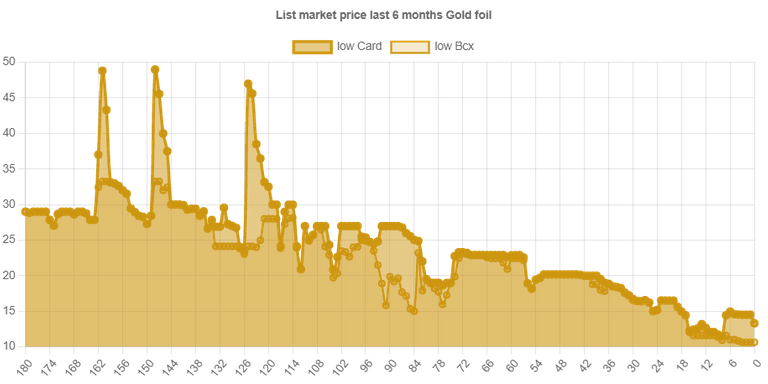 DEATH ELEMENTAL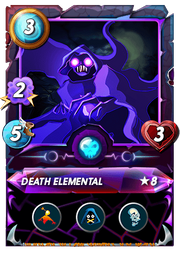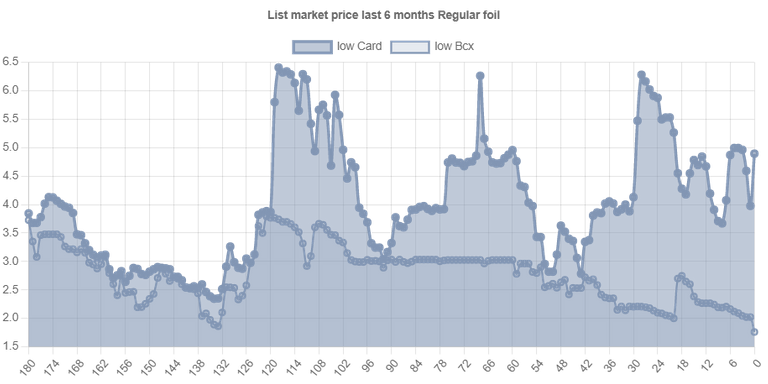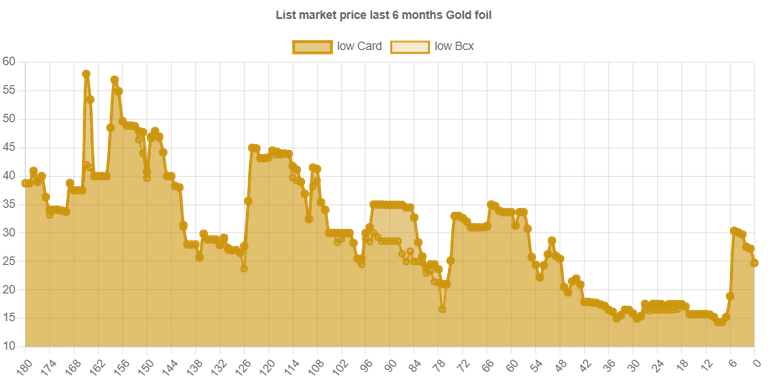 CONTESSA L'AMENT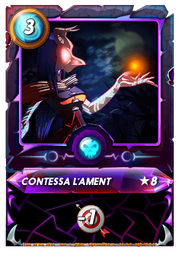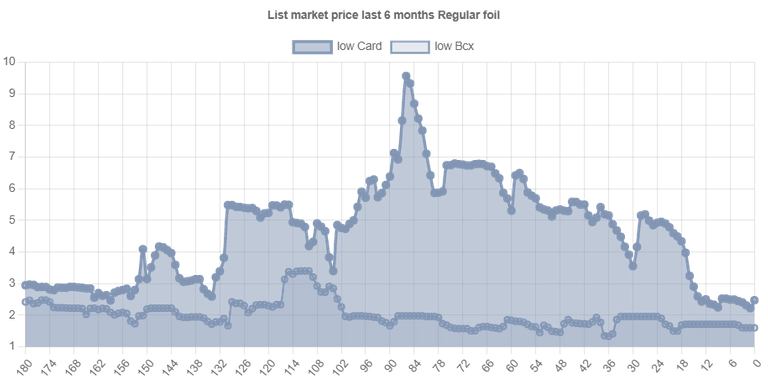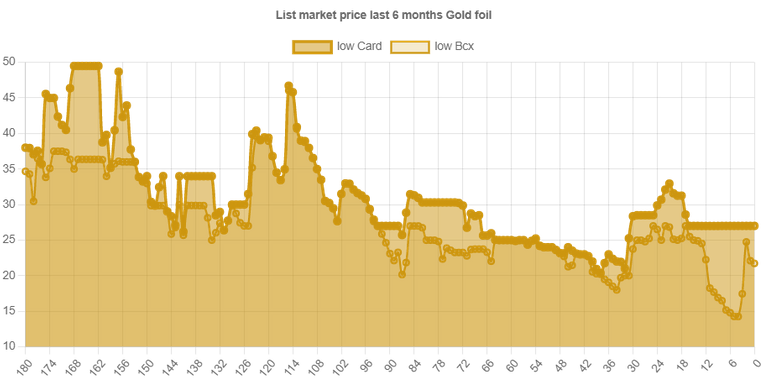 DEATH (EPIC)
SOULSTORM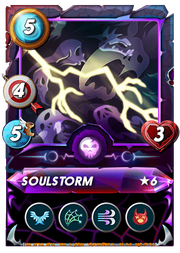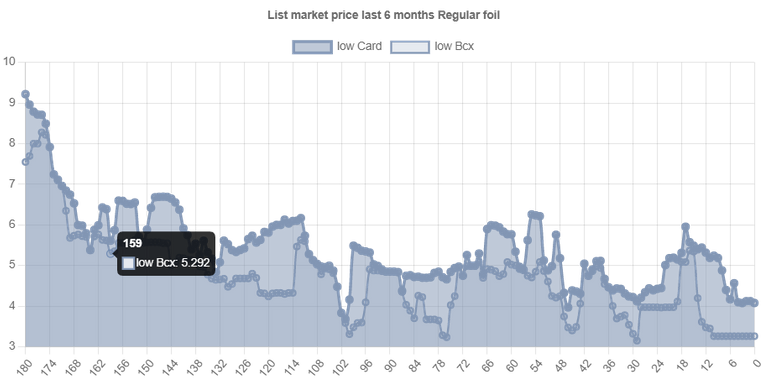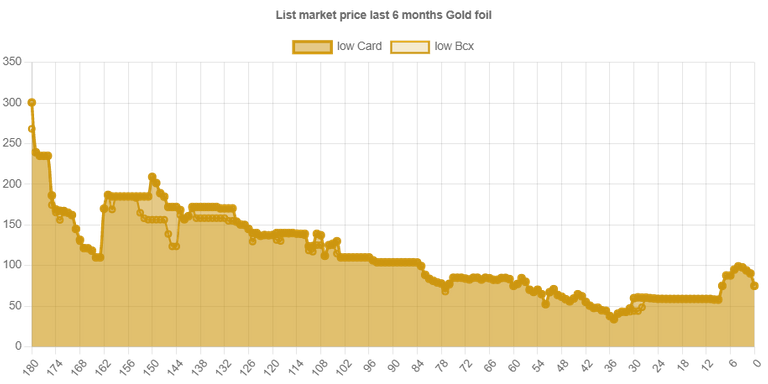 DARKEST MAGE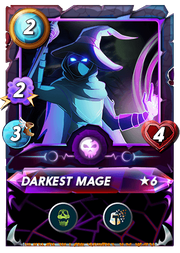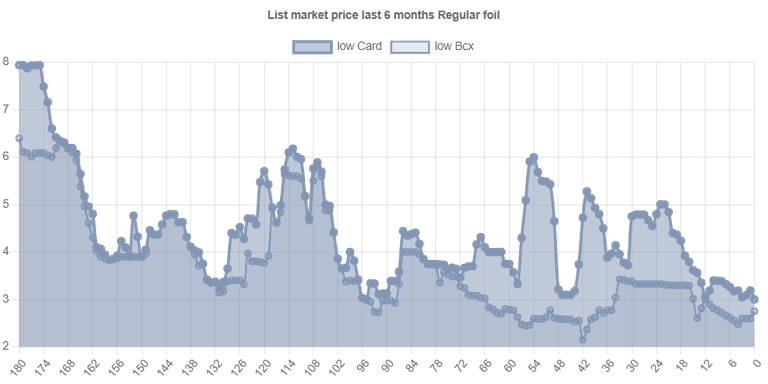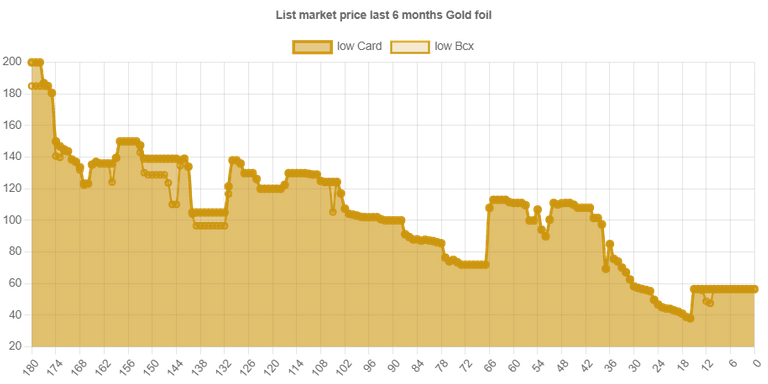 THE GORLODON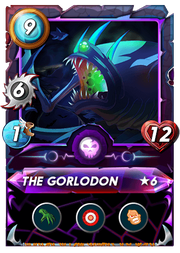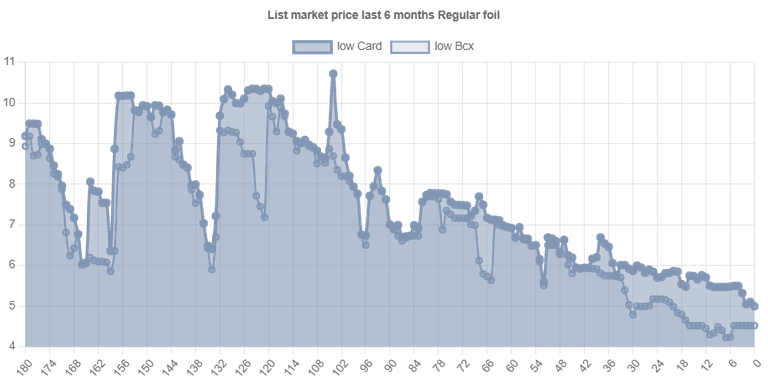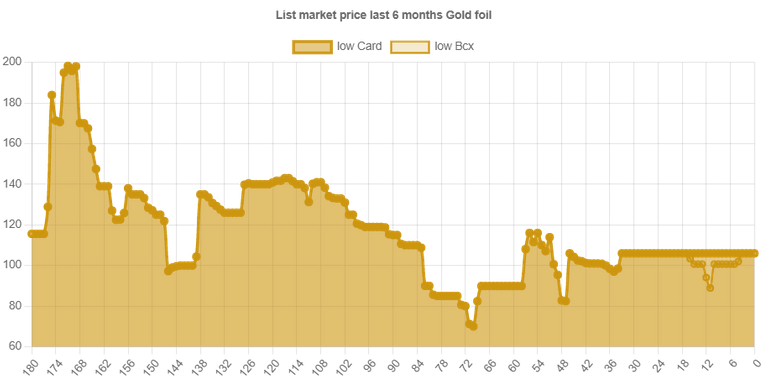 DEATH (LEGENDARY)
DARK HA'ON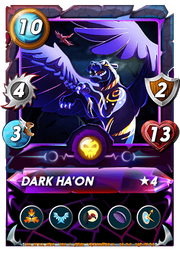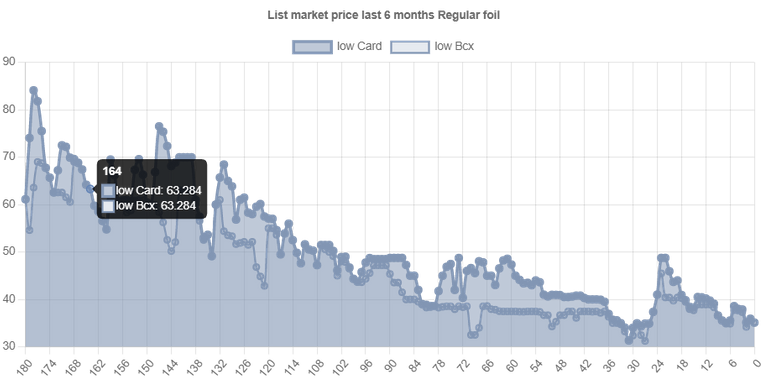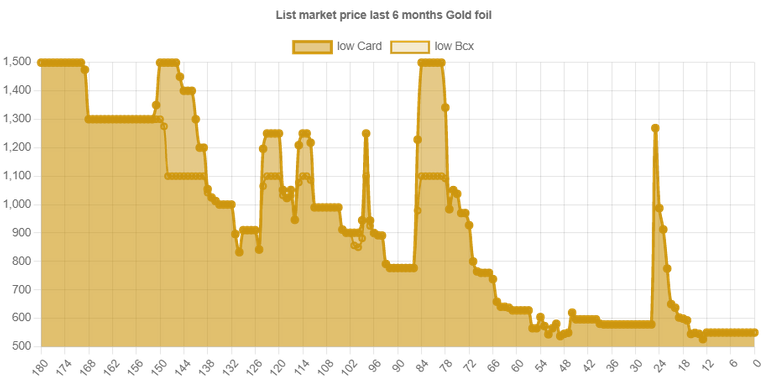 MIMOSA NIGHTSHADE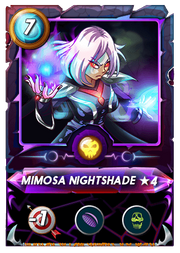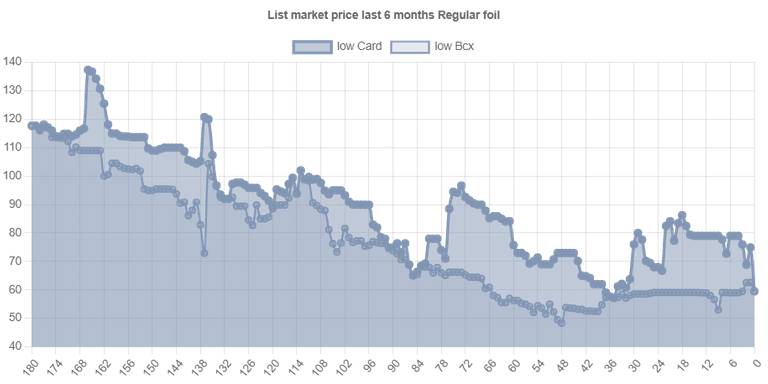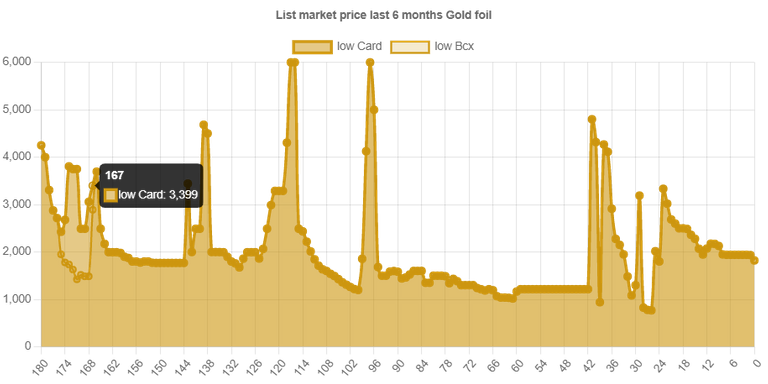 DICE
DEATH(COMMON)
MARROW'S GHOST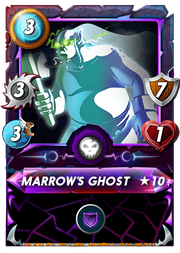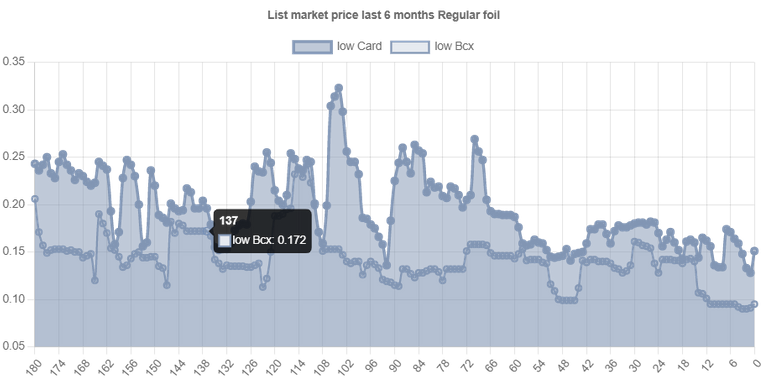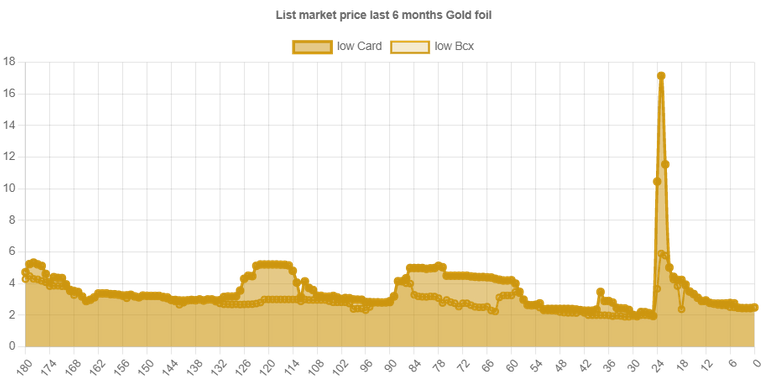 RARE
OWSTER ROTWELL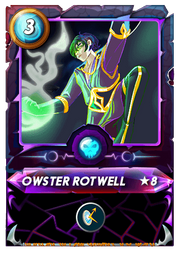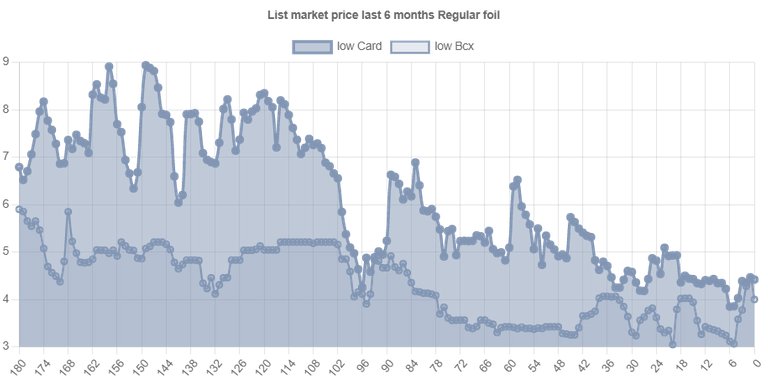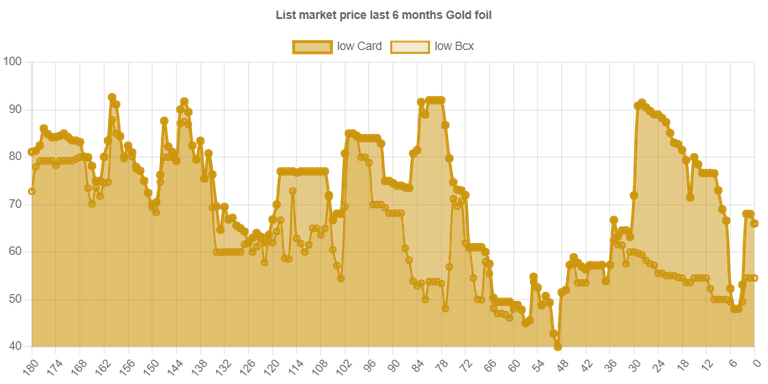 DEATH (LEGENDARY)
CTHULHU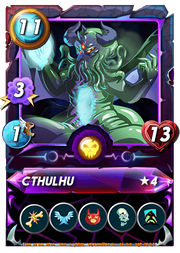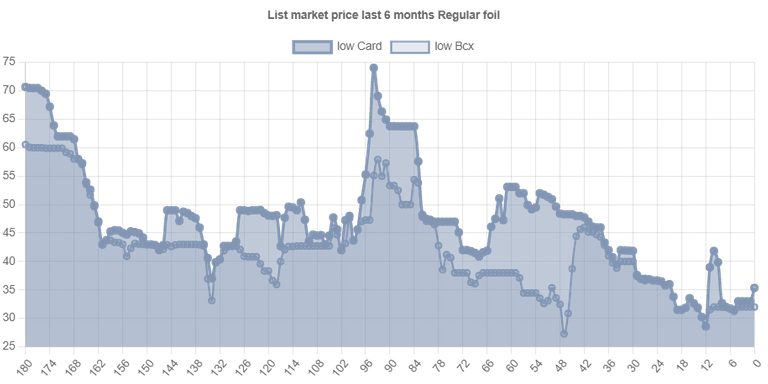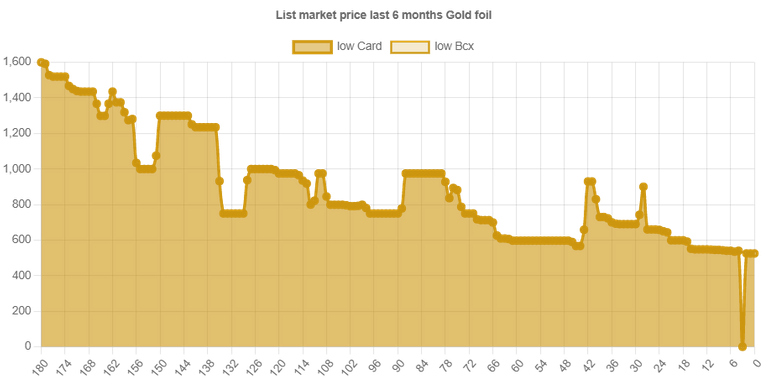 THEOROSA NIGHTSHADE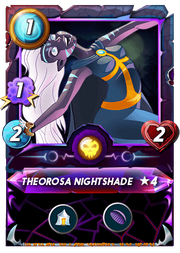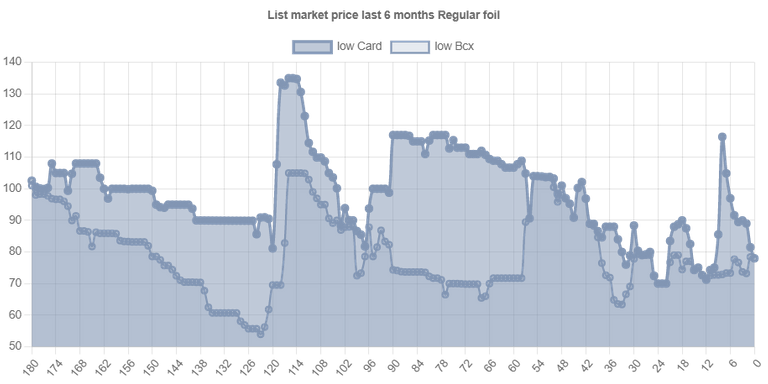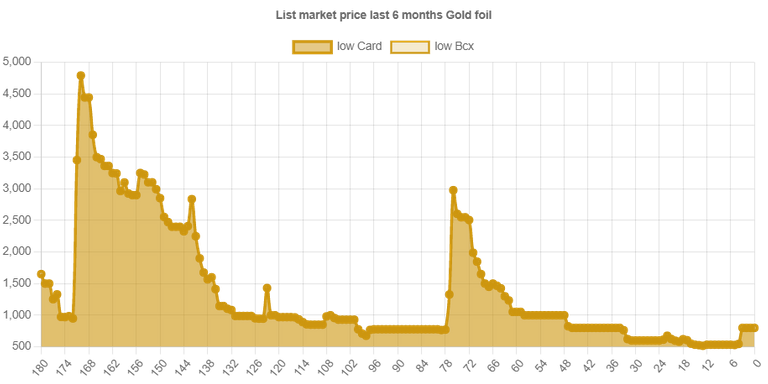 CHAOS LEGION
DEATH (COMMON)
CARRION SHADE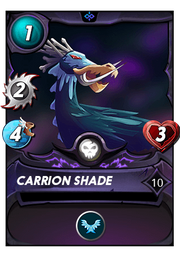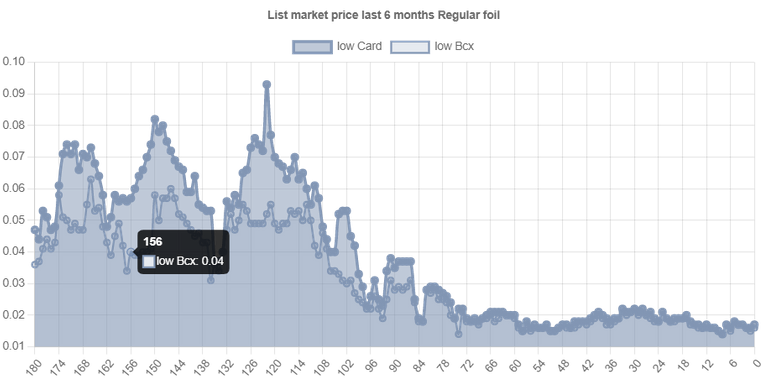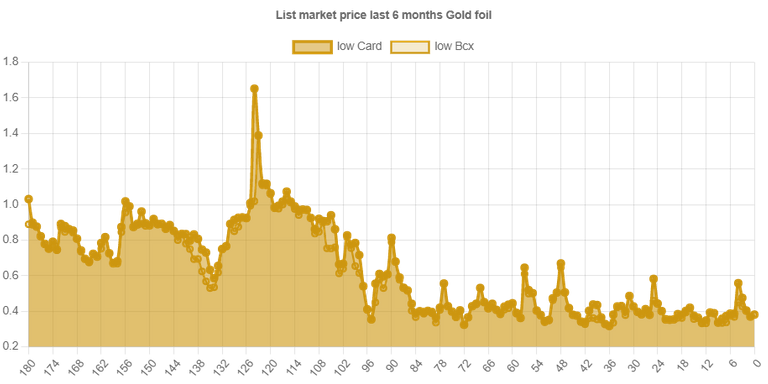 RIFTWING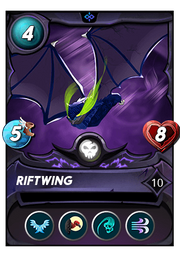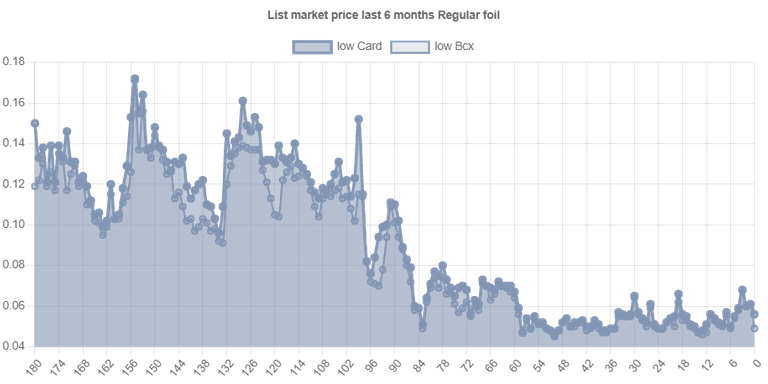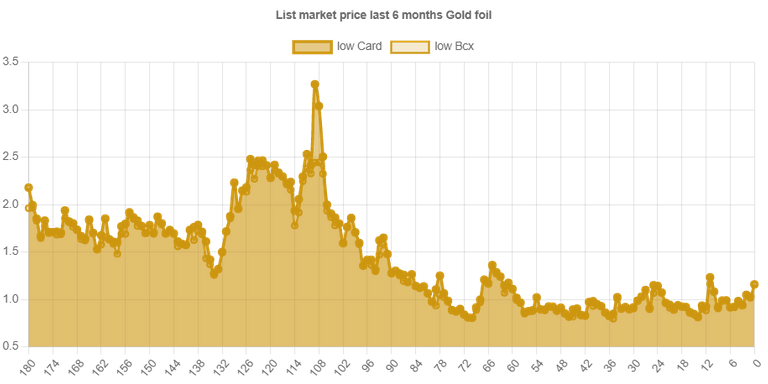 SHADOW SNITCH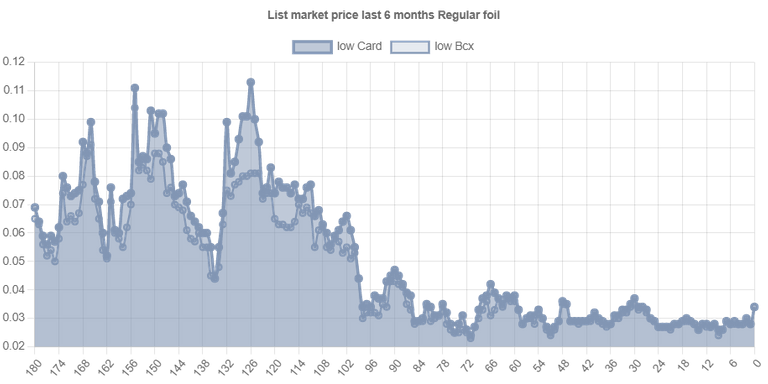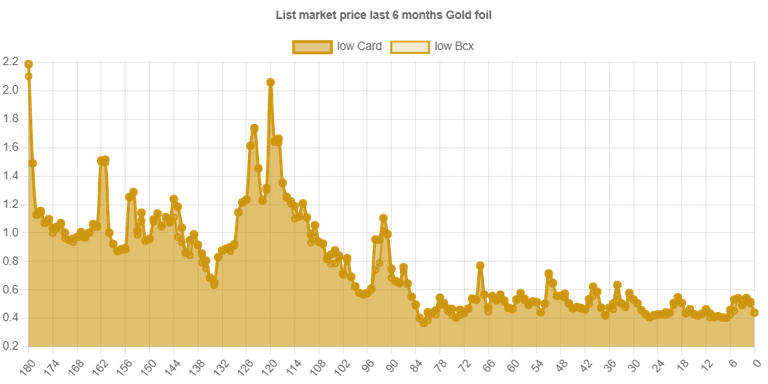 CRYPT BEETLE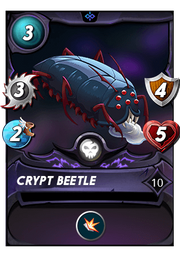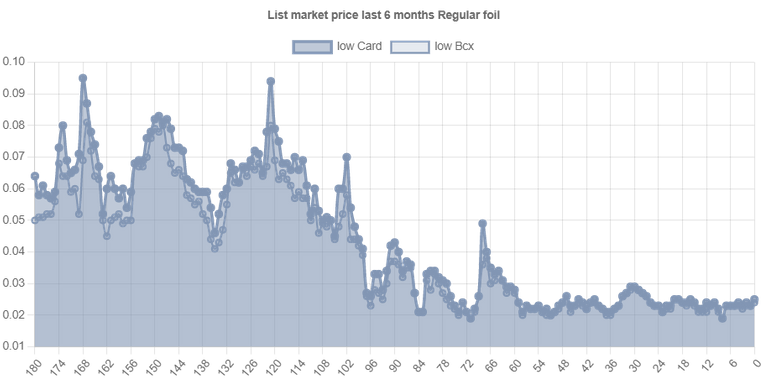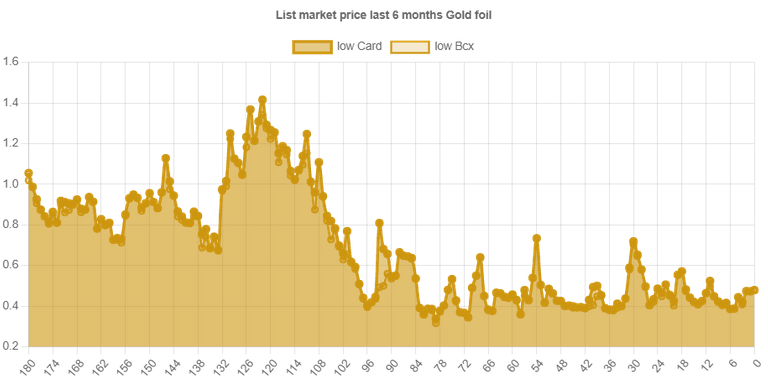 SILENT SHA-VI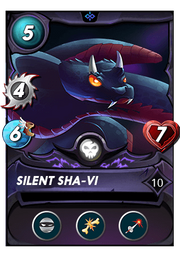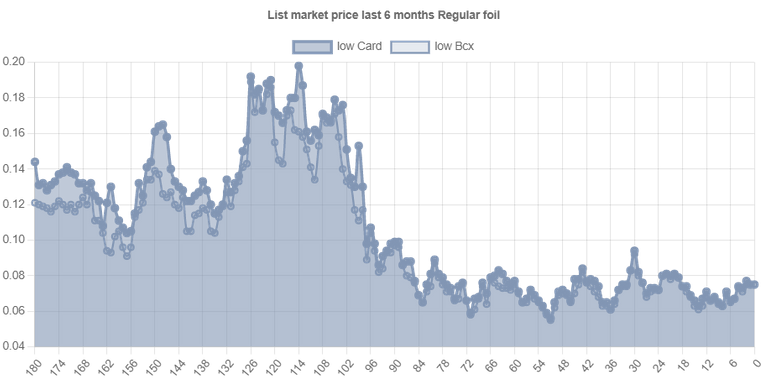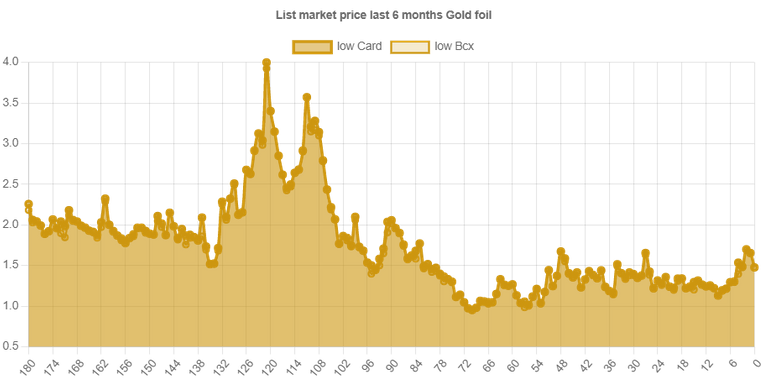 DEATH (RARE)
SOUL STRANGLER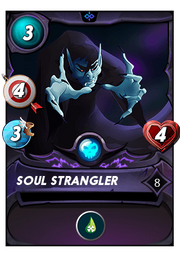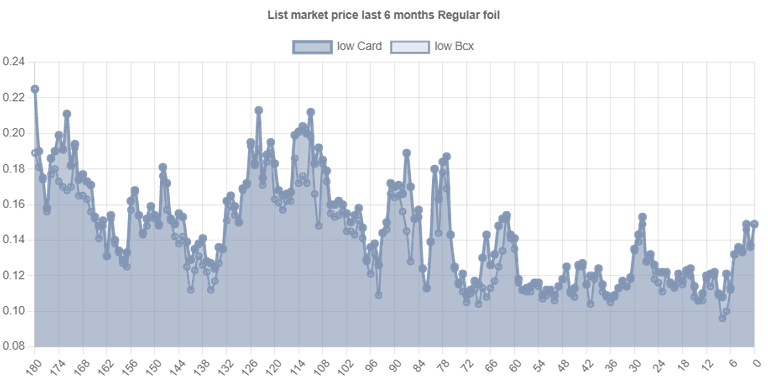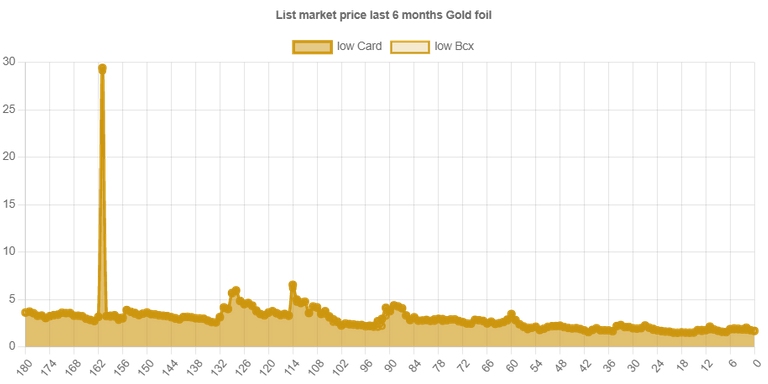 LIFE SAPPER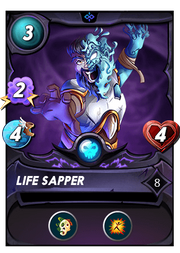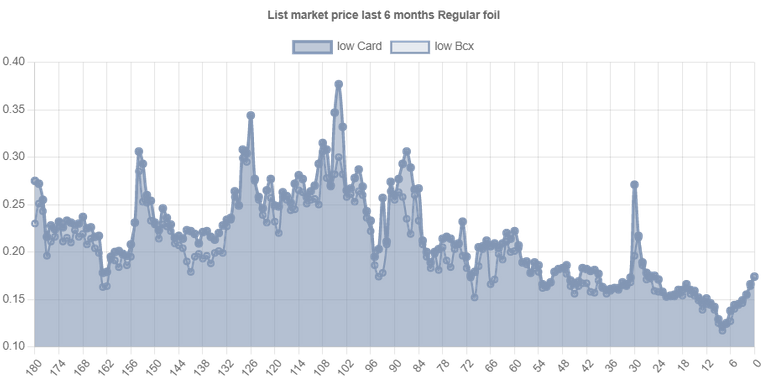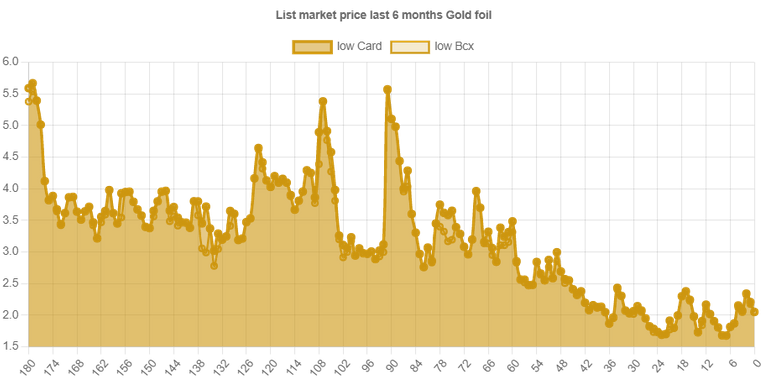 DHAMPIR STALKER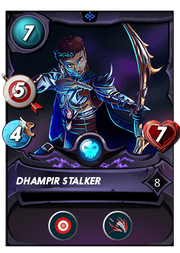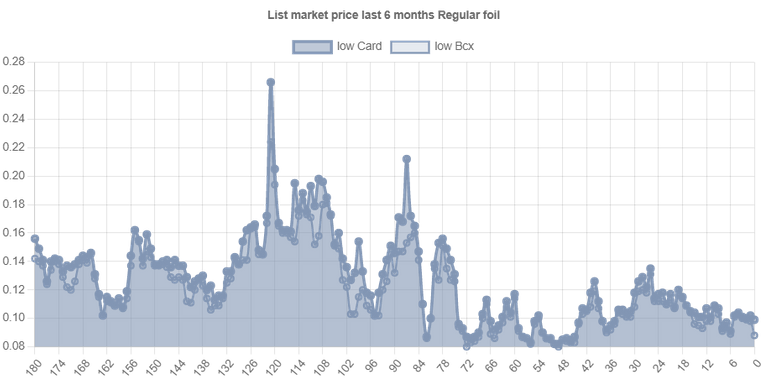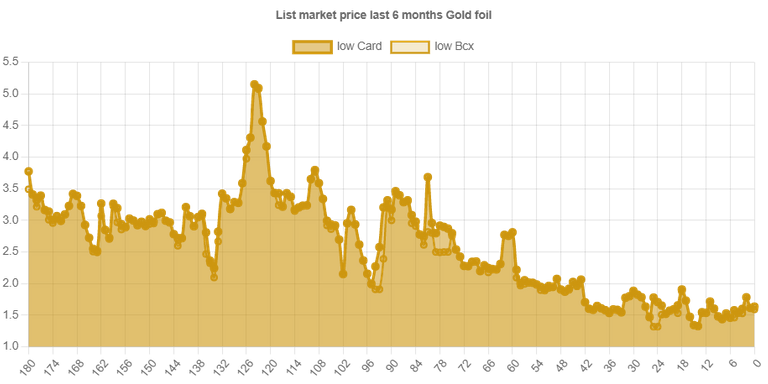 CURSED WINDEKU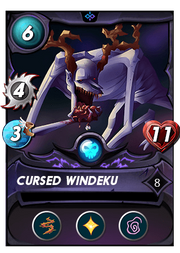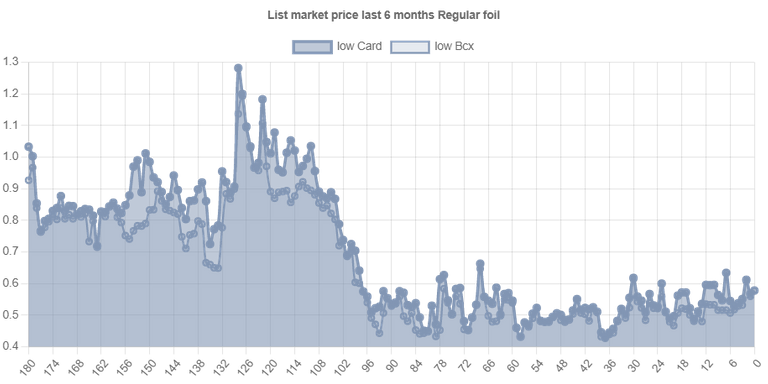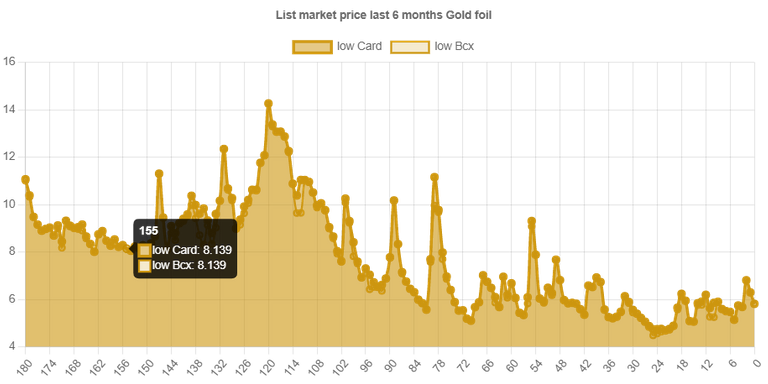 THADDIUS BROOD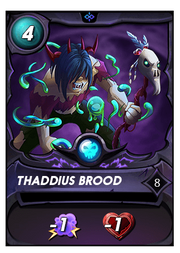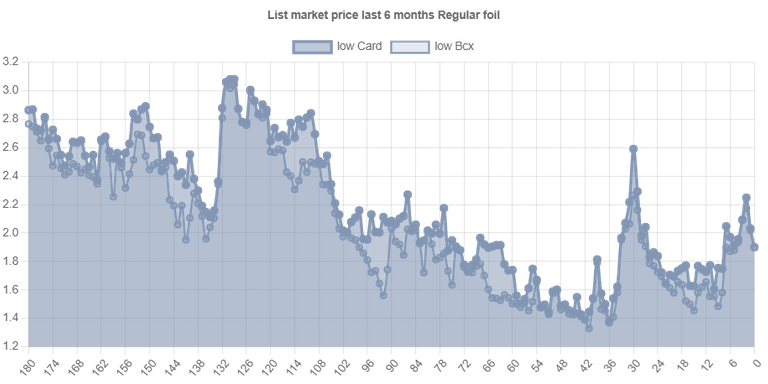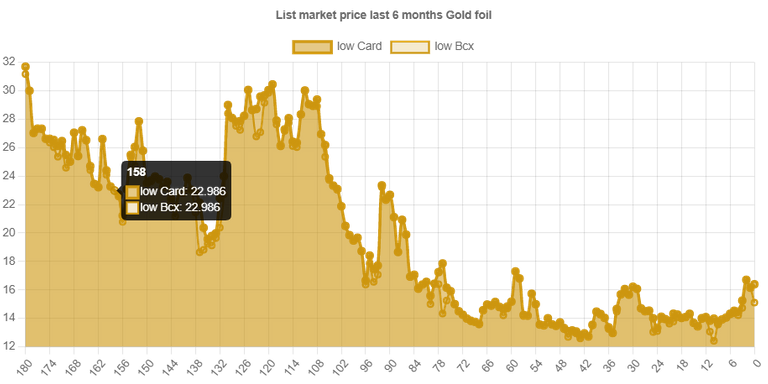 DEATH (EPIC)
MAGI NECROSI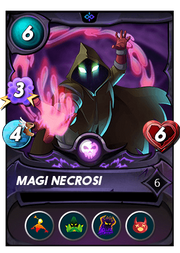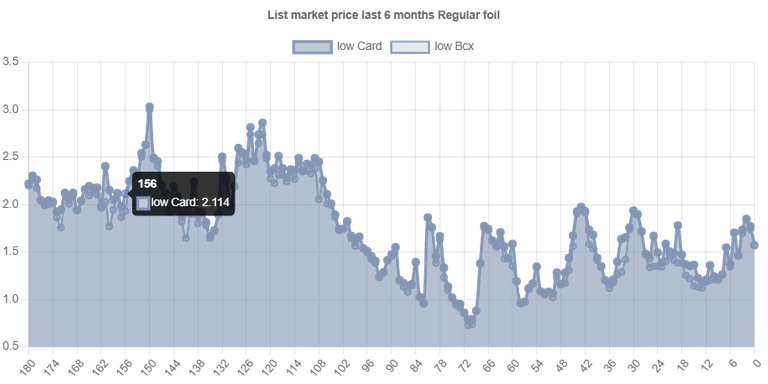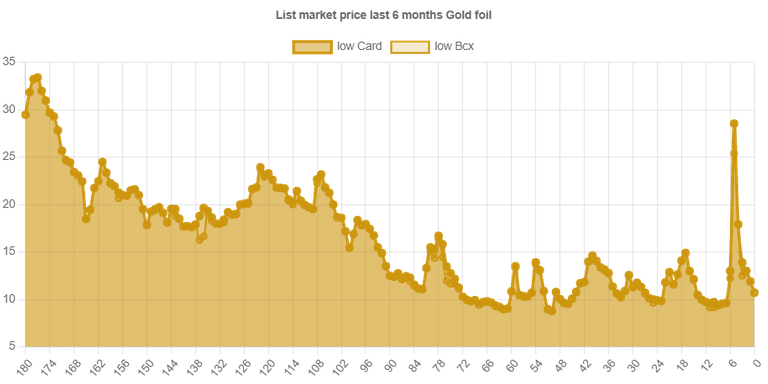 INSIDIOUS WARLOCK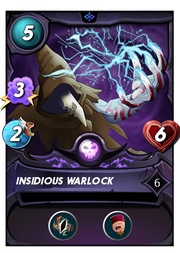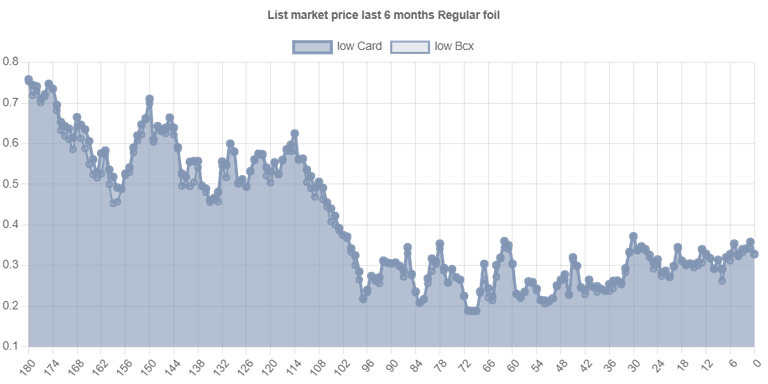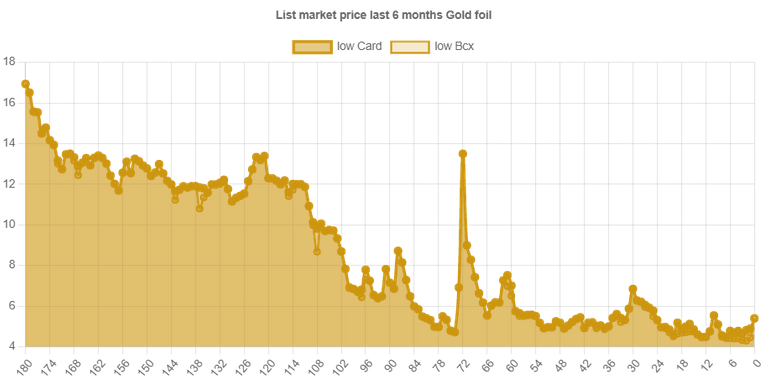 WEIRDING WARRIOR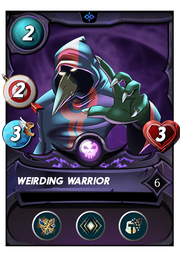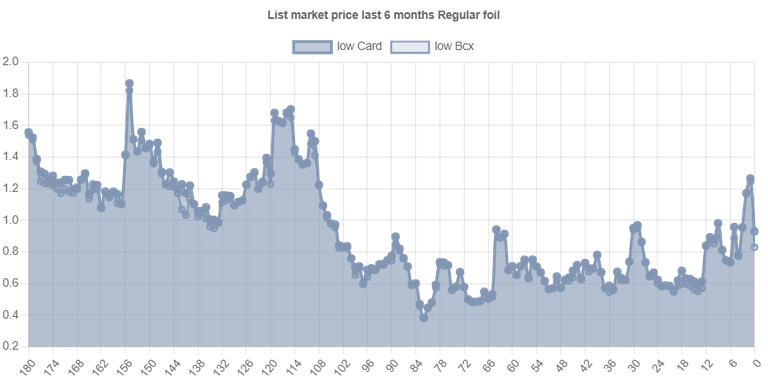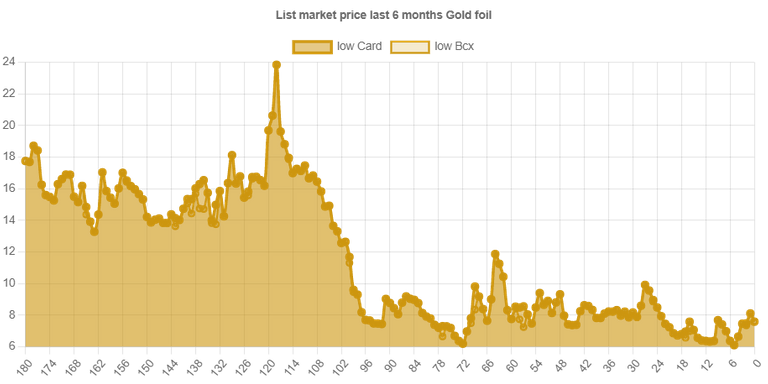 DEATH (LEGENDARY)
DJINN MUIRAT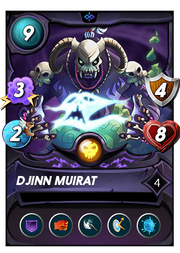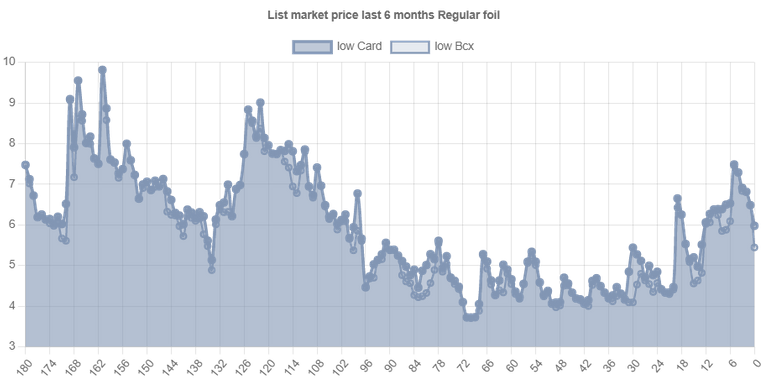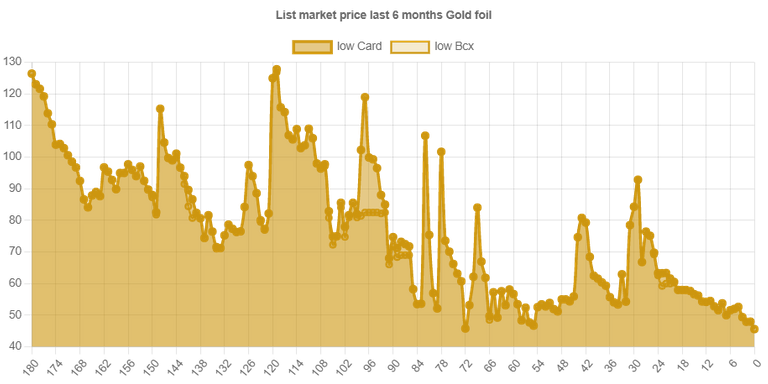 CORPSE FIEND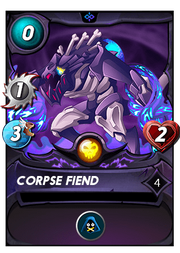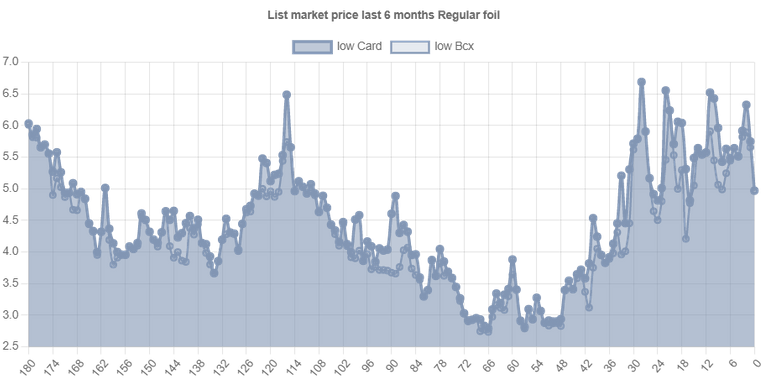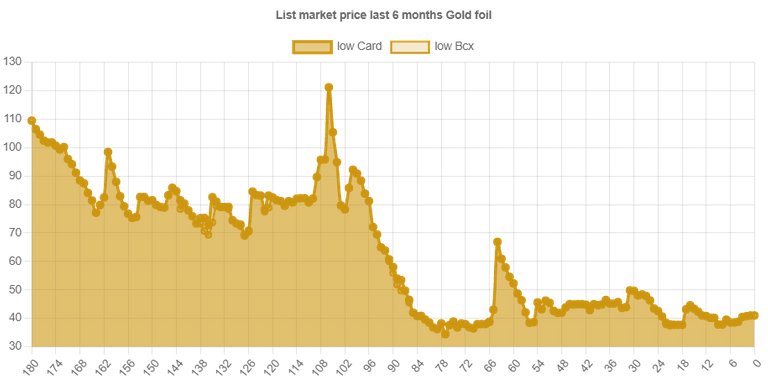 LIRA THE DARK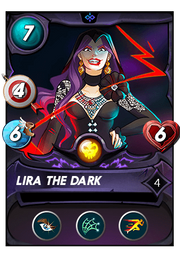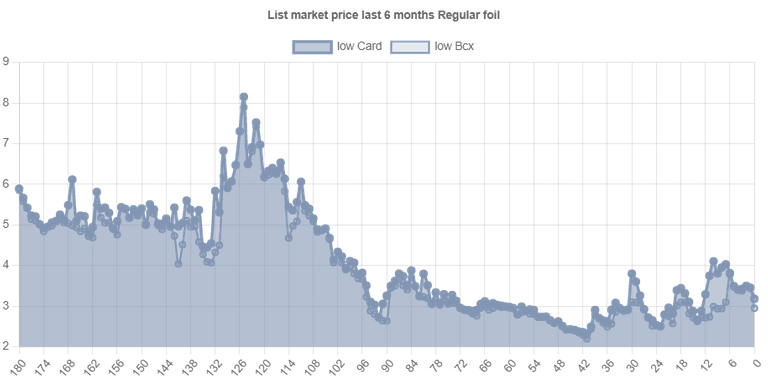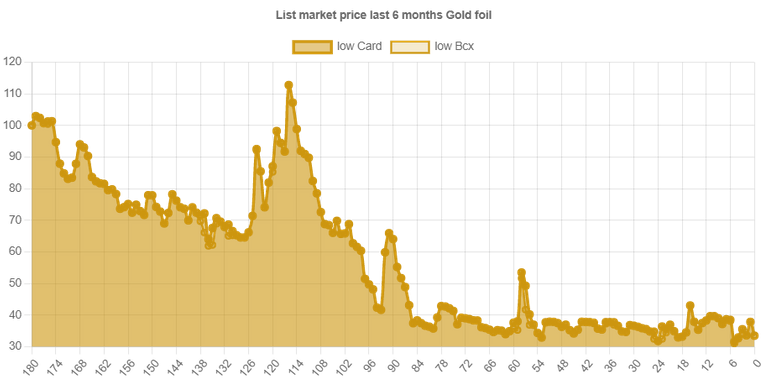 ---
---