Splinterlands Weekly Challenge Battle! DIEMONSHARK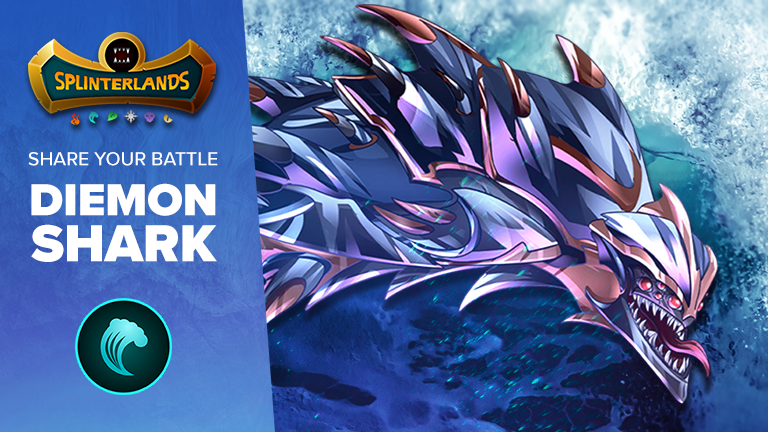 Every week there is a Splinterlands challenge to share a battle using a specific card and on this week's post it is the Diemonshark card. I also encourage Splinterlands players to partake in the challenge because you get to try different strategies and earn some crypto in the process.
Featured Monster: Diemonshark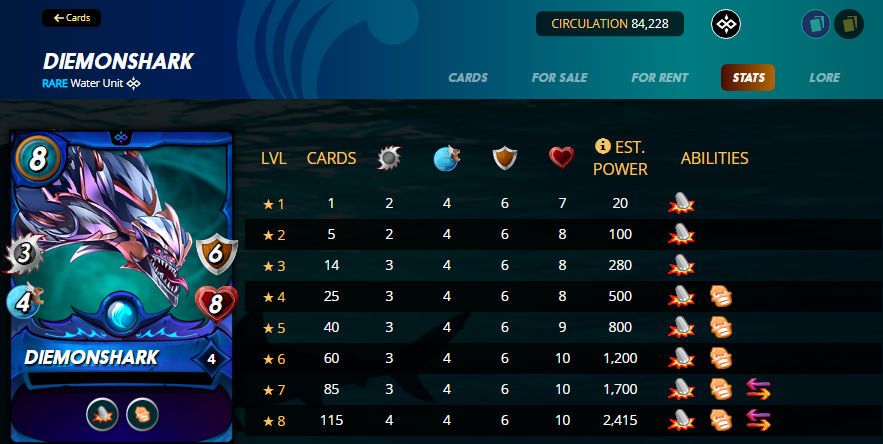 Diemonshark is a water splinter card that costs 8 mana. It starts with trample, learns enrage at level 4, and retaliate at level 7. The stats are quite good as a tank due to all the armor points it has. I use this card quite often after I bought it in my recent purchases and I am loving this card in my line up for my water splinter fights.
Rule set, Battle and Plan

The ruleset this time is stampede. This means that all monsters with trample will continue to attack until it doesn't kill a monster. There is also 14 mana available and I am left with the choice of every splinter except for death.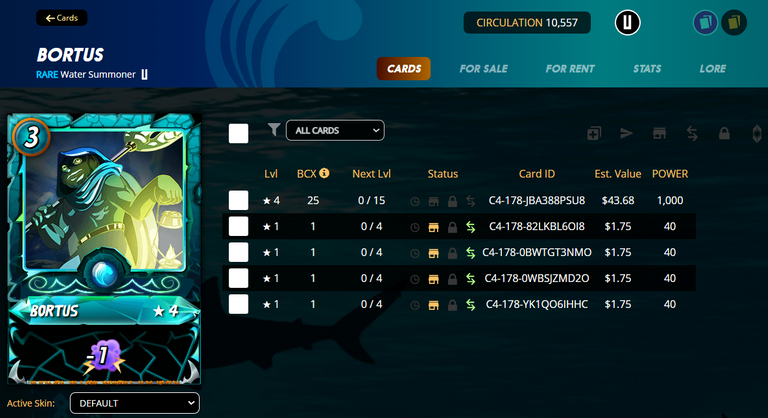 The summoner I choose to use this time is Bortus. In a match like this, trample is going to be amazing and I prefer to decrease magic damage so I live longer with this tank.
| Splinter | Mana Cost | Position | Reason |
| --- | --- | --- | --- |
| Bortus | 3 | Summoner | -1 magic |
| Diemonshark | 8 | 1st | Tank with trample |
| Merdaali Guardian | 3 | 2nd | Tank Heal |
| Torrent Fiend | 0 | 3rd | Filler Monster for sneak |
| Total Mana: | 13 | | |
My plan is just to have a lineup using a few tanky monsters up in front. Unicorn Mustang is fast and strong so it is up first. Then there is War Chaang because it can attack from anywhere. There are two magic tank monsters as backup and two ranged monsters as my fast damage dealers.
Round 1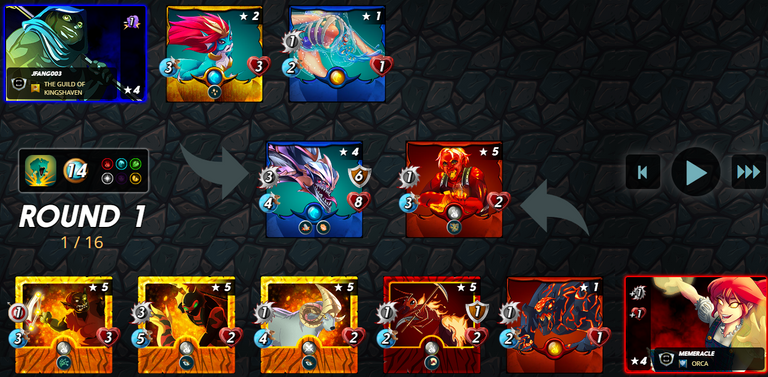 At the first glance of my opponent's lineup, I think it might be dangerous but I think having trample and stampede should work in my favor.
Round 2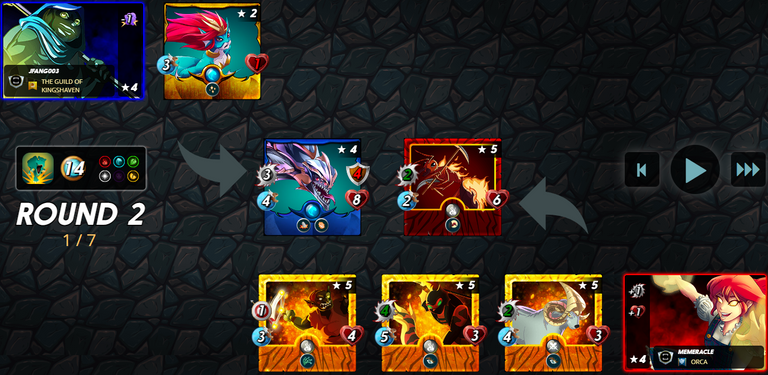 I took out 2 monsters and the next card will be take some time to kill. However, once I kill it, I should have this match won. So I will fast forward to that point.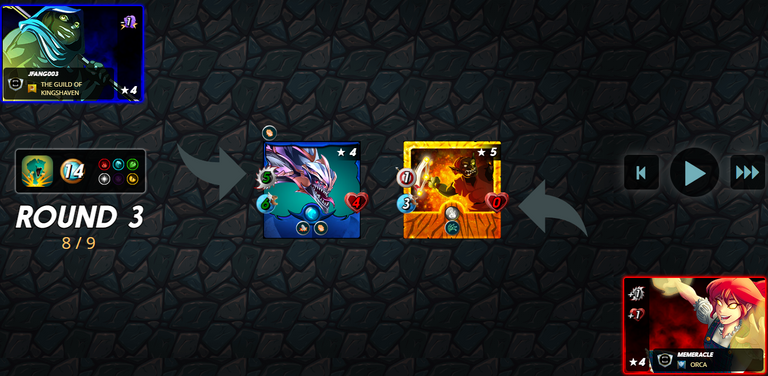 With my enrage ability happening in the 3rd round, I was able to take out that ant miner faster than I thought it would. So it just trampled the rest of the monsters and ended the match.
Conclusion
The battle this time around went exactly as I expected. Taking advantage of the rule set, my trample destroyed the opponent's line up and the enrage also sped things up in the fight. It's too bad my tank heal did not help much but it was there more for the chance that I was fighting a magic lineup instead.
The -1 magic from Bortus did not help but it did allow me to place the highest level monsters that I could. On my opponent's side, he placed quite a strong lineup but it didn't help him much against me but it was still quite dangerous if I missed any of my attacks. I was lucky that I hit my opponent but I think that was because of the high speed on my Diemonshark.
You can see my entire match here.
What did you think of my match? Was there anything you would have done differently? I think it is quite interesting to see how different players use the same card.
---
---