Tutorial: How to get started with SplinterRents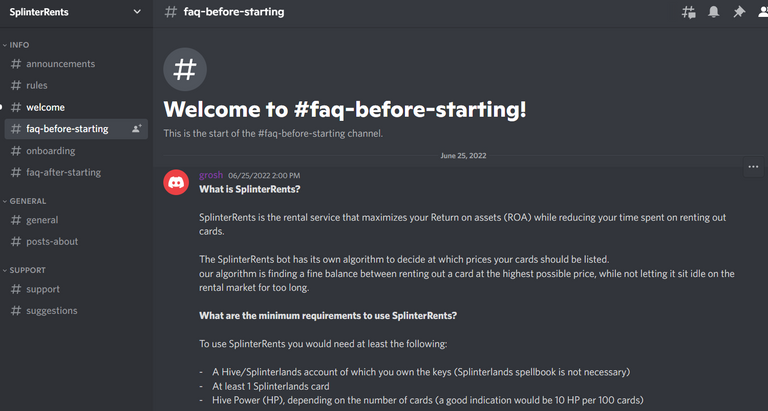 In a post two weeks ago, I said that I would start using a rental bot called SplinterRents and I thought I would document the process for people interested in the service and who want to figure things out. It's a bit annoying to do everything through Discord but I started it just a few hours ago. With it working, I have already seen some increase in my rental income but it does look like I might have to wait a bit longer before some of the cards are off of cooldown and they will be listed for the optimal prices. The best thing about this service is that I do not need to give my actual posting key over to anyone and I can just delegating out posting authority.
Tutorial
Joining the Discord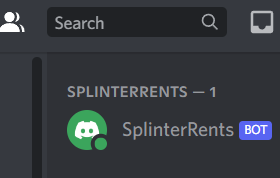 Join the SplinterRents Discord server and message the SplinterRents bot.
Registering my Account


In this step, you put down "$register placeholder referral code" and my referral code is 782783772521267201. In my case, I registered under mawit07 because he introduced me to this bot.
using "$register 782783772521267201" will let me collect part of the fees generated from your use of the Discord bot. It won't change the amount you pay so I feel that it's always better to put down a referee down.
Delegating out posting authority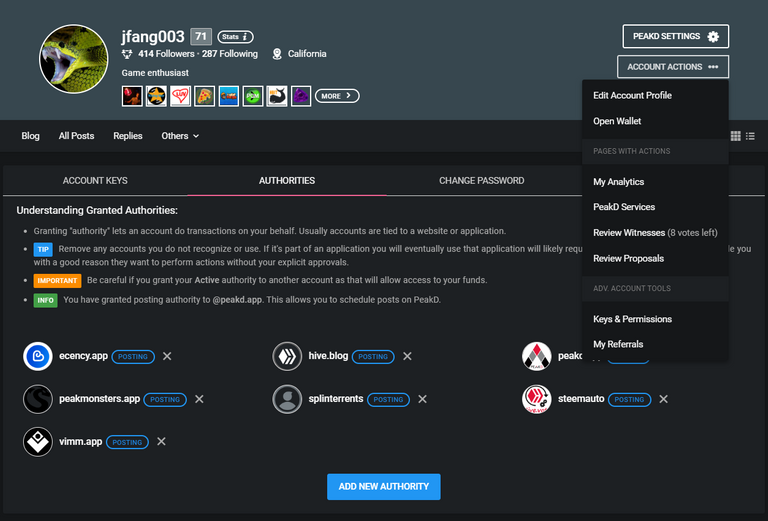 Rather than going to their site to give posting authority, I decided to just do this through PeakD to be safer. If you click on the "Account Actions", then "Keys and Permissions" and then go to the "Authorities" tab, you can add the posting authority.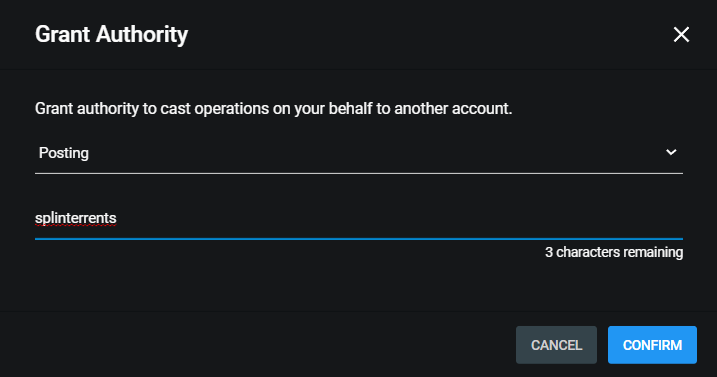 At any point in time in the future when I want to revoke it, I can easily do this through PeakD.
Adding my Hive accounts


Add my account to my discord account. It's just registering your hive username with your discord username and I only have one account.
Excluding cards (can skip if you don't plan on playing with your account)


As I also play out of this account, I have to manually exclude the cards that I do use from the list. To do so, open up the Excel sheet and put down x in the selection column if you don't want the bot to touch that card. If you want the bot to rent out that card, then leave that box blank.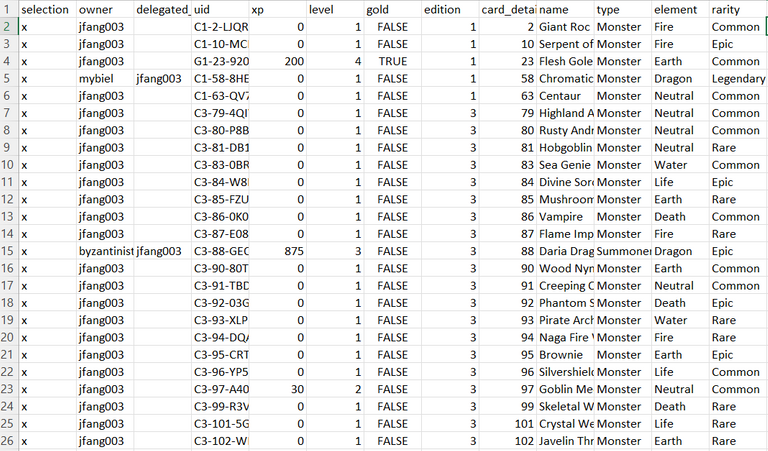 I am not sure if I made any mistakes but I did what I could through one pass. It was a bit annoying to see gladius cards there also because we can't rent those out anyways. Besides that, I just did what I could. There were just way too many cards so the manual selection process was really annoying. I might have to check what cards I messed up on later but I think it's good for now.


Activating the Rental Bot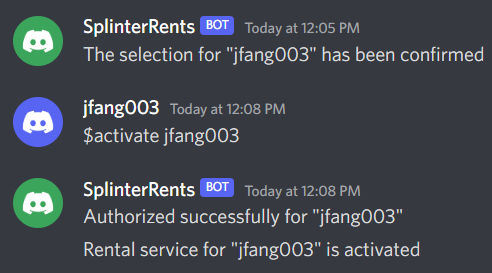 After this, I activated my account and everything worked out well. I have waited a few hours to see when the renting and canceling of cards will go but I definitely prefer to have an automated process for the canceling and adding of cards. It looks like there are some issues with cards on cooldown and them not being able to be listed in bulk properly. So I think it will solve itself over the next day or so.
Conclusion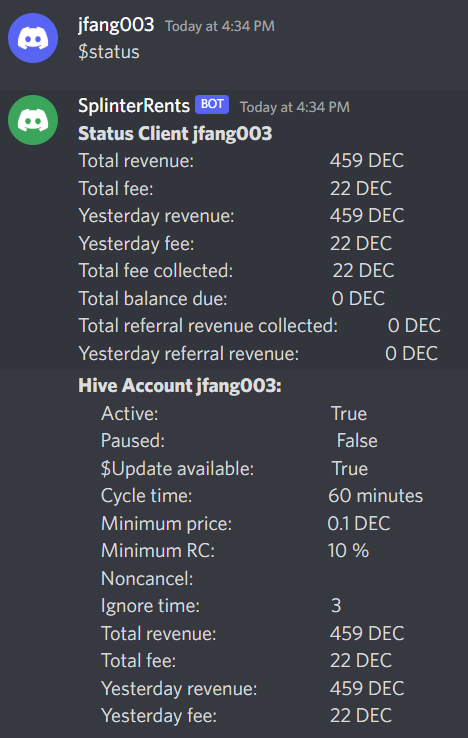 If I pull up my status, I can see the settings that have happened and it looks like there are also minimum prices set. So it looks like I can manually set those low prices if I want to and try to see if they get rented. However, I am not sure if I will just combine and let the system take care of the rest. I did pay for the fees that they asked for through Hive-Engine and it didn't have many issues. From what I have seen in Discord, I can also prepay for my invoice so I don't have to worry as much. I will look into seeing how the bot performs then I will probably prepay my invoice.




According to Peakmonsters, my rental income is up slightly but it's not as much as I thought it would be yet. Then again, it's only been a few hours and I still have some previous rentals using my old prices. I expect it to get better as I wait for it to work.
Please feel free to leave a comment if you have any questions or feedback.
Posted Using LeoFinance Beta
---
---