Are we headed for an 'All Time Hive' ? #leofinance #oneup #splintertalk #THGaming #alltimehive
$hive heading for another ALL TIME HIGH? ⬇️ 10:14am (CAT)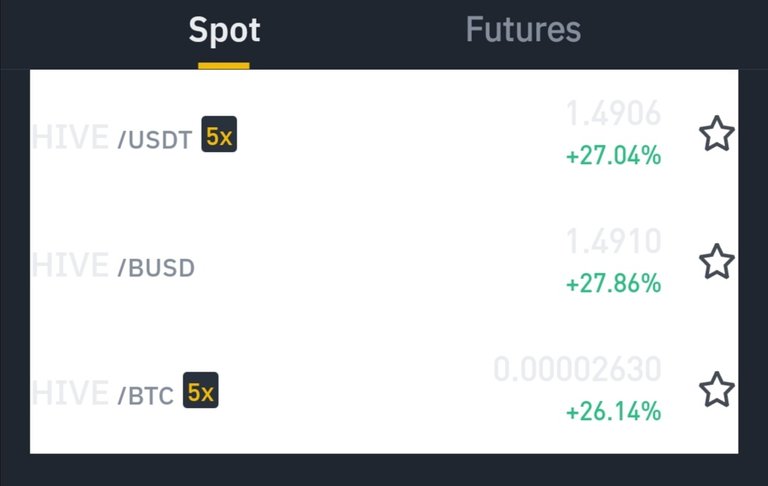 This screenshot was taken 40minutes before the above one ⬇️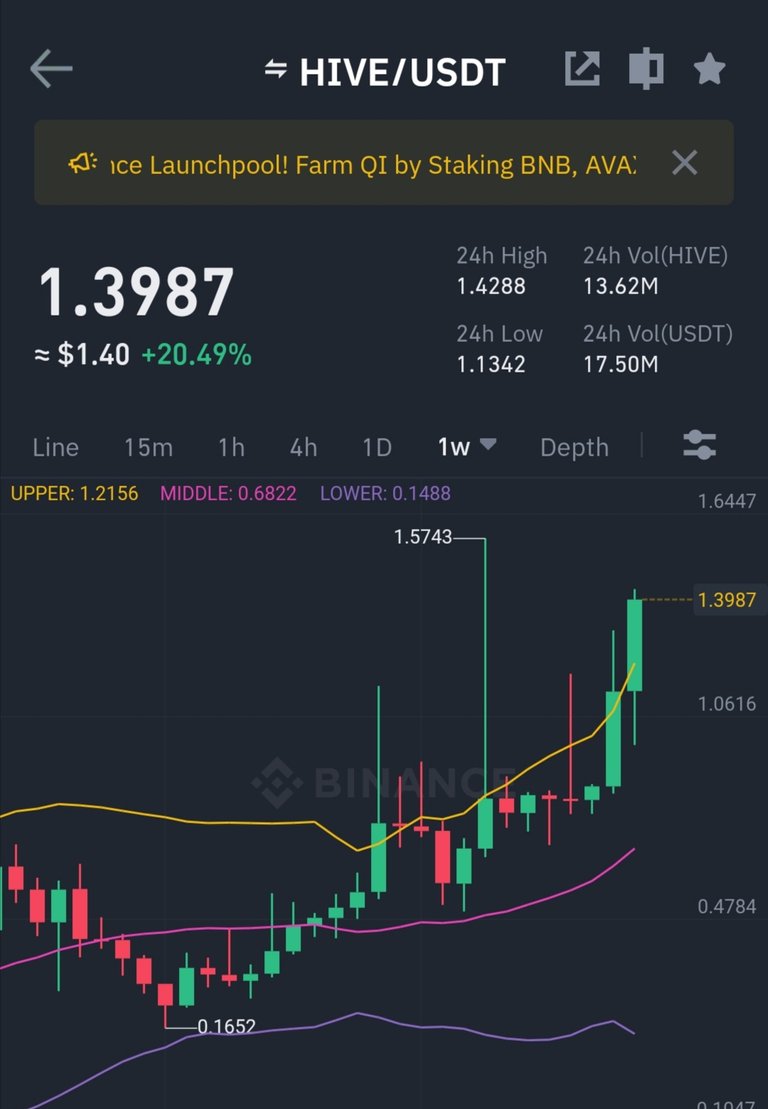 While I definitely do not claim to be an expert on the $Hive charts, I have been watching them and attempted a 'proper analysis' a week ago. Unfortunately I did not post my findings because they were bullish. I don't expect people to trade based on my chart predictions anyway. But education is key and next time I see a buying opportunity I will be more inclined to share it. Together, in time, we will begin to learn how the #Hivechain operates: And how the $Hive value ebbs and flows based on the crypto charts, seasonal fluctuations and World events.
Lots of people made money (or amazing crypto trades) during the last Hive spike a few weeks ago, when Hive hit $1.57 per $hive. I am sure many people are already taking advantage of this spike.
Hive vs Bitcoin Dominance chart ⬇️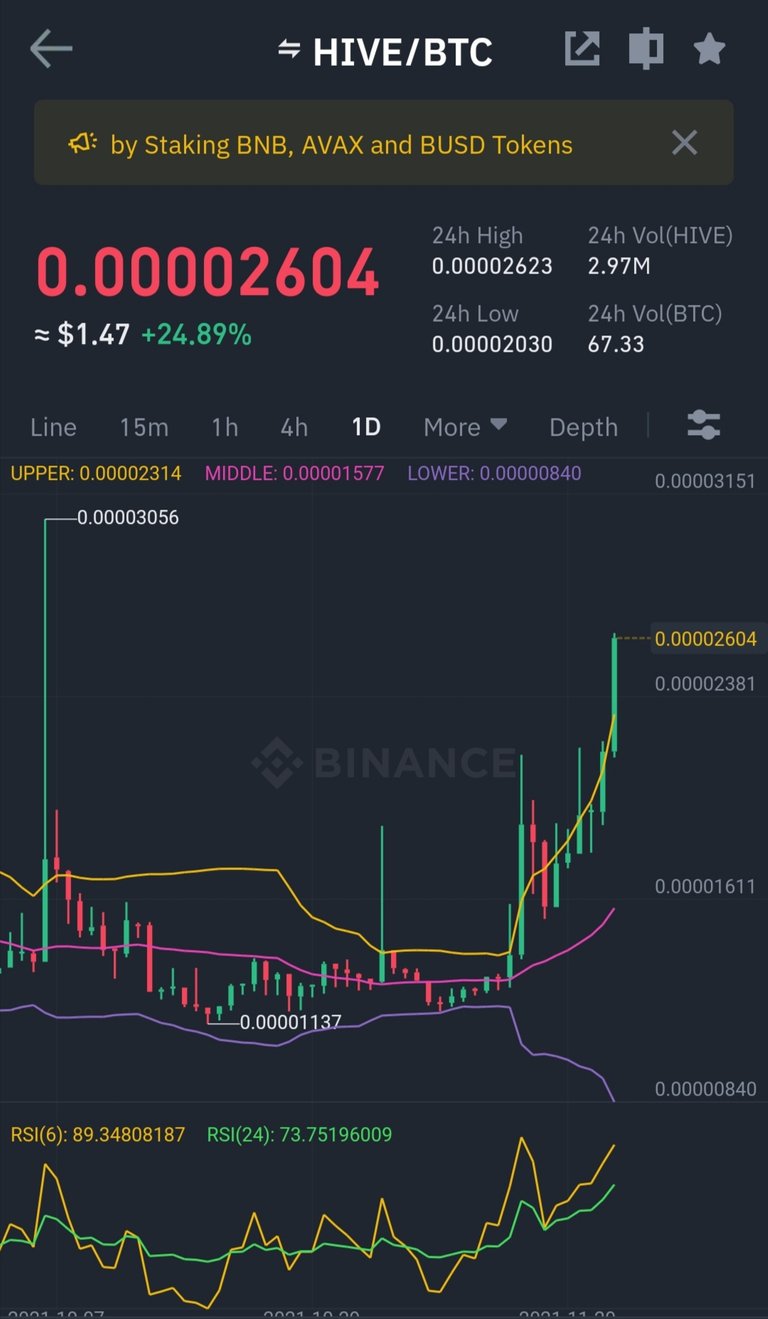 The Hivechain is a use case dream for crypto investors
Games are being played & new ones developed all the time on the #hivechain. The #hiveblogchain (as I call it) consists of platforms that are established, as well as upcoming ones, with thousands if not millions of users worldwide: @peakd @splintertalk @leofinance @oneup @cubdefi @ecency @psyberx etc.
The fact that the Hivechain is one of the few Blockchains actually being used for dapp and platform development, is why I am bullish on $Hive long terms and think we will be pushing $2 very soon. Its now time for use case Blockchains to mark their stake on the metaverse... Cardano here we come!
Trade wisely, Game hard & good luck on the #Blockchain, see you in the #Metaverse
THE END
---
---
---
#nft #crytocurrency #gaming @jbtc19warrior @arcange @darkflame @oneup #splintertalk #leofinance @leofinance #cubdefi #oneup #hiveblogshare @hiveblogshare #Genesis #ICO #GovernanceToken #play2earn @poshtoken #poshtoken @BesFriend @synist3r #playtoearn @cryptohustler101 @ultm8xgaming #HiveEngine #socialtokens @cubdefi
All votes on this post will be converted into $HP + #HiveEngine Tokens and will be kept within THE VARIOUS #hivechain exchanges 🚀
Official Social Media Links :
---
---