SHARE YOUR BATTLE Weekly Challenge! DRAGONS
Hi guys, welcome to my 12ND SHARE YOUR BATTLE Weekly Challenge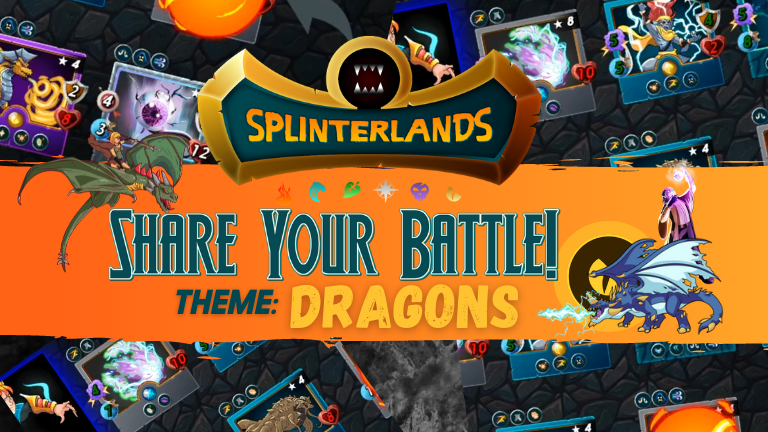 https://peakd.com/hive-13323/@splinterlands/share-your-battle-weekly-challenge-dragons2

This week challenge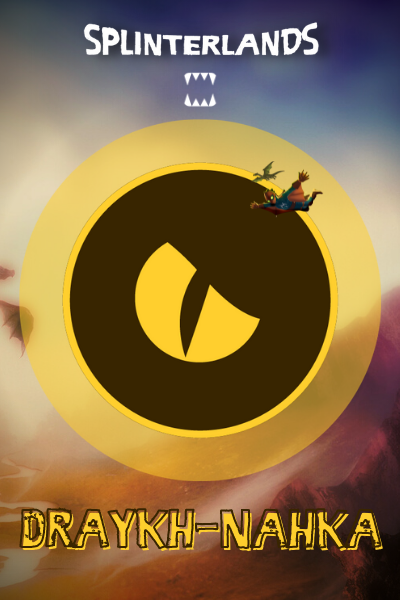 THEME: DRAGONS
Edition: ANY
Rarity: ANY
Element: DRAGON + ANY
ATTACK: ANY
ABILITIES: ANY

Battle details: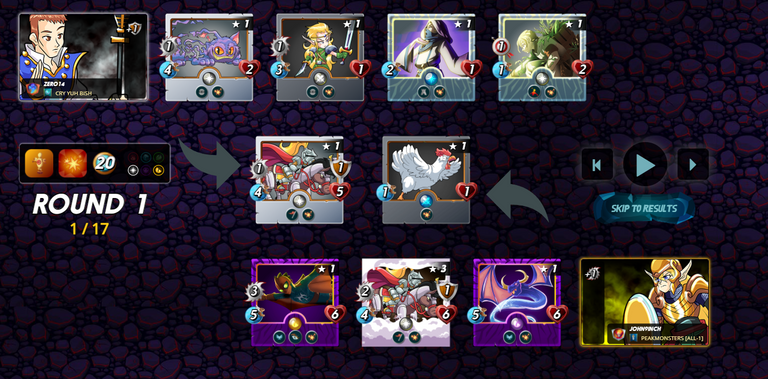 Here is the link to this battle:
https://splinterlands.com/?p=battle&id=sm_YormczGGb9iOmQ17BXXG


Explosive Weaponry can make the battle end faster from its collateral damage to each side of the victim monster. My key to victory in Explosive Weaponry rule
Use monster with Snipe and Opportunity ability to get a better chance of splashing the collateral damage.
Use monster with Taunt ability to attract most of the damage to the only spot of the team and put the high health monster to the side of Taunt monster
Line up:
Daria Dragonscale LV 3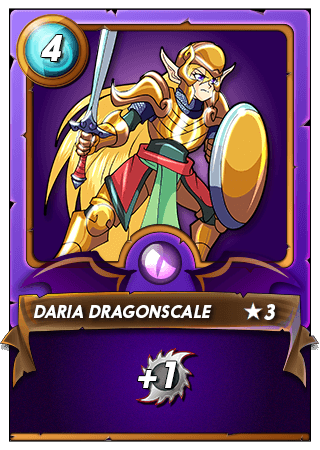 Edition: REWARD
Rarity: LEGENDARY
Element: DRAGON
ABILITIES: All friendly monsters + 1 melee attack.
Daria Dragonscale provides extra damage for the melee team. She was chosen in this battle to make our main attacker; Dragon Jumper became more powerful.
---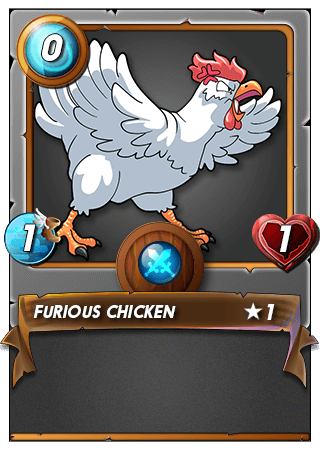 Furious Chicken LV 1
Edition: REWARD
Rarity: RARE
Element: NEUTRAL
ATTACK: NONE
ABILITIES: Shield; Enrage at level 5
Furious Chicken acted as the first tanker. It is a very useful card with zero mana cost. It acted as a chicken shield to buy some time for the rest of the team.
Furious Chicken comes with 0⚔️ 1🐌 0⚙️ 1❤️
---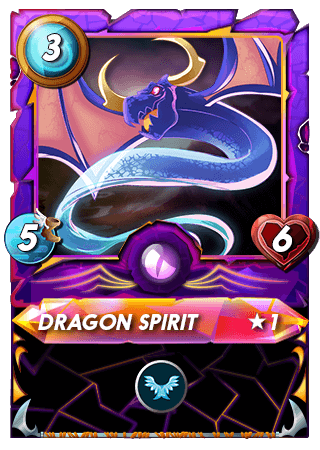 Dragon Spirit LV 1
Edition: DICE
Rarity: EPIC
Element: DRAGON
ATTACK: NONE
ABILITIES: Flying at level 1; Immunity at level 3; Redemption at level 5
Dragon Spirit was chosen as the second tanker. The key success in this battle was to prolong The Dragon Jumper's life, so I put many monster shields to buy some time for our main attacker.
Dragon Spirit comes with 0⚔️ 5🐌 0⚙️ 6❤️
---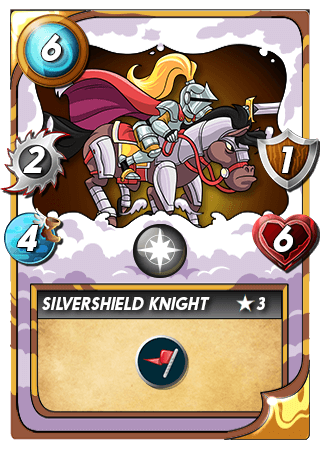 Silvershield Knight LV 3
Edition: ALPHA
Rarity: COMMON
Element: LIFE
ATTACK: MELEE
ABILITIES: Inspire at level 1; Piercing at level 4; Trample at level 8
Silvershield Knight was chosen to provide an Inspire Ability for the Dragon Jumper. Moreover, he also act as a last resort human shield before reaching our main attacker; The Dragon Jumper.
Silvershield Knight comes with 2⚔️1🏹4🐌 1⚙️ 6❤️
---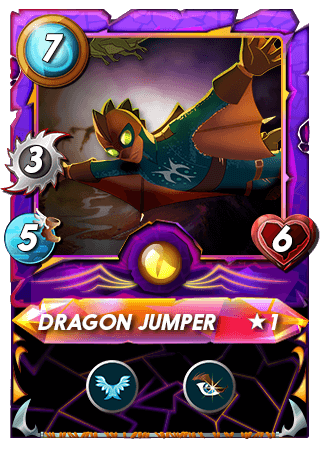 Dragon Jumper LV 1
Edition: UNTAMED
Rarity: LEGENDARY
Element: DRAGON
ATTACK: NONE
ABILITIES: Flying&Opportunityat level 1; Snare at level 2; Stun at level 3
Dragon Jumper is a key success to this battle to comply with the Explosive weaponry Rule. Giving Dragon Jumper extra 2 damage from Daria Dragonscale and Silvershield Knight will make his damage become 5, the collateral damage will be 3 which is very high. Each time he attacks, some enemy must surely die.
Dragon Jumper comes with 3⚔️ 5🐌 0⚙️ 6❤️
---

Battle
ROUND 1
The opponent team chose the LIFE splinter with Tyrus Paladium summoner along with Silvershield Knight, Feral Spirit, Elven Cutthroat, Truthspeaker, and Herbalist.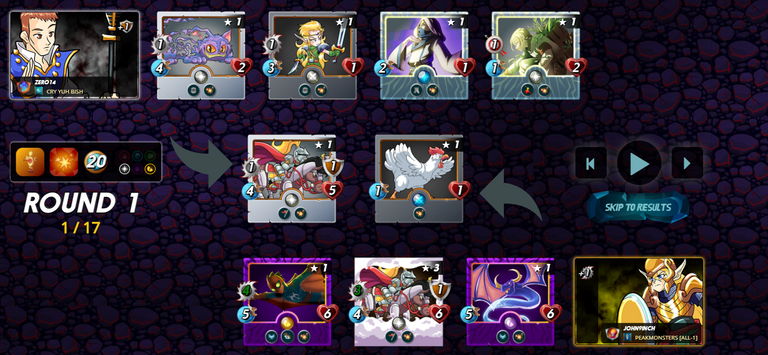 With an extra shield from Truthspeaker, the enemy team survives the great damage of Dragon Jumper. Unfortunately, our Furious Chicken died from the attack of enemy Silvershield Knight.
ROUND 2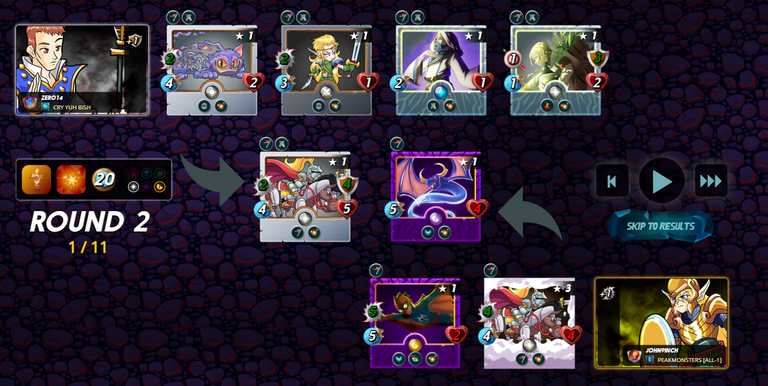 Without a shield, Feral Spirit, Elven Cutthroat, and Truthspeaker were killed at the same time from the high speed and massive damage of Dragon Jumper. It was one stone that killed three birds, nicely done Dragon Jumper.
At the beginning of round2, The Vigilator took down Divine Healer.
ROUND 3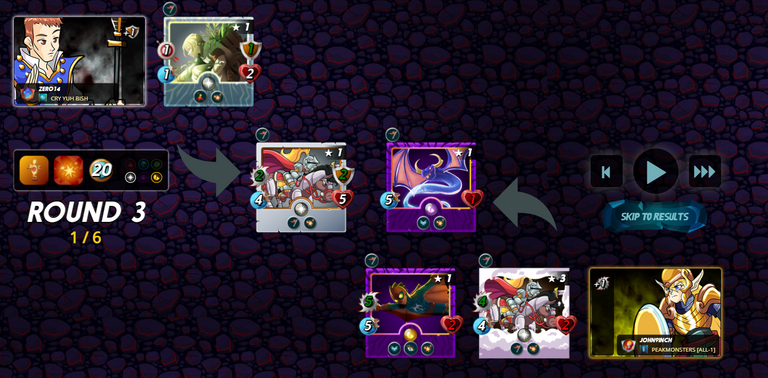 Dragon Jumper broke down enemy Silvershield Knight and Herbalist's shield. Dragon Spirit evaded the attack from the enemy Silvershiled Knight. However, Herbalist finished the job by taking down Dragon Spirit.
ROUND 4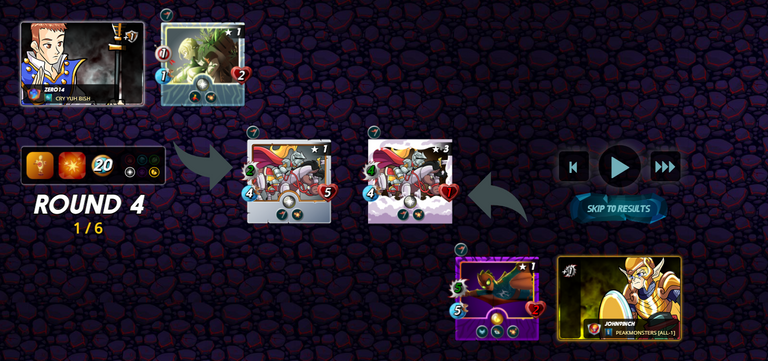 Our team comes with higher speed, therefore Dragon Jumper made the first move in this round and killed Herbalist. The collateral damage hurt the enemy Silvershield Knight pretty bad. Luckily, it was our Silvershield turn to move on this round. Finally, our Silvershield Knight took a final blow on the enemy Silvershield Knight and secured the victory for the team.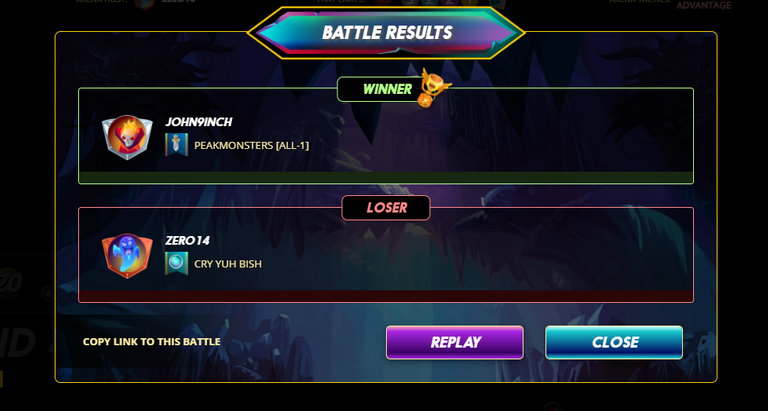 Great job guys.

Questions and Answers:
1. Did my strategy work?
My strategy worked very well. Furious Chicken and Dragon Spirit acted as human shields for our main attacker; Dragon Jumper. Both human shields bought extra time for Dragon Jumper to perform a fearful jump with massive collateral damage. Silvershield Knight provides extra damage for Dragon Jumper and also acts as the last human shield before reaching Dragon Jumper. Dragon Jumper as the main attacker does great damage in every turn. If the enemy doesn't have an extra shield from the summoner, it will surely be a quicker and easier game.
2. What will you try differently next time?
Next time I might consider replacing Silvershiled Knight with a monster that can attack from a backline of the team like Cave Slug. Since the only attacker in this battle is Dragon Jumper, I might rely too much on him which is not a good plan at all.
3. Do you like DRAGONS? Why or why not?
YES, I like DRAGONS splinter. Dragons splinter give player a chance to combine the power of Dragons splinter and others splinter. The combination can create a magnificent fighting team that provides a variety of team abilities. For example, the melee fighting team for the low league; Daria Dragonscale can be chosen as a summoner, then the sub-Splinter can be chosen as Life or Water to acquire the monster with Inspire Ability. This team combination will provide extra 2 melee damage for the rest of the team.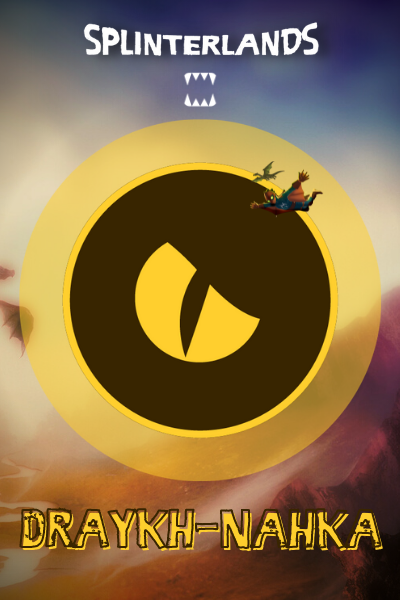 If you haven't got the splinterlands account yet. you can sign up here and please let me know so I can send you some helpful card as a welcome gift.

https://splinterlands.com?ref=john9inch
****Have a great day and nice rewards playing Splinterlands.****
****Upvote, Follow and Reblog are appreciated.****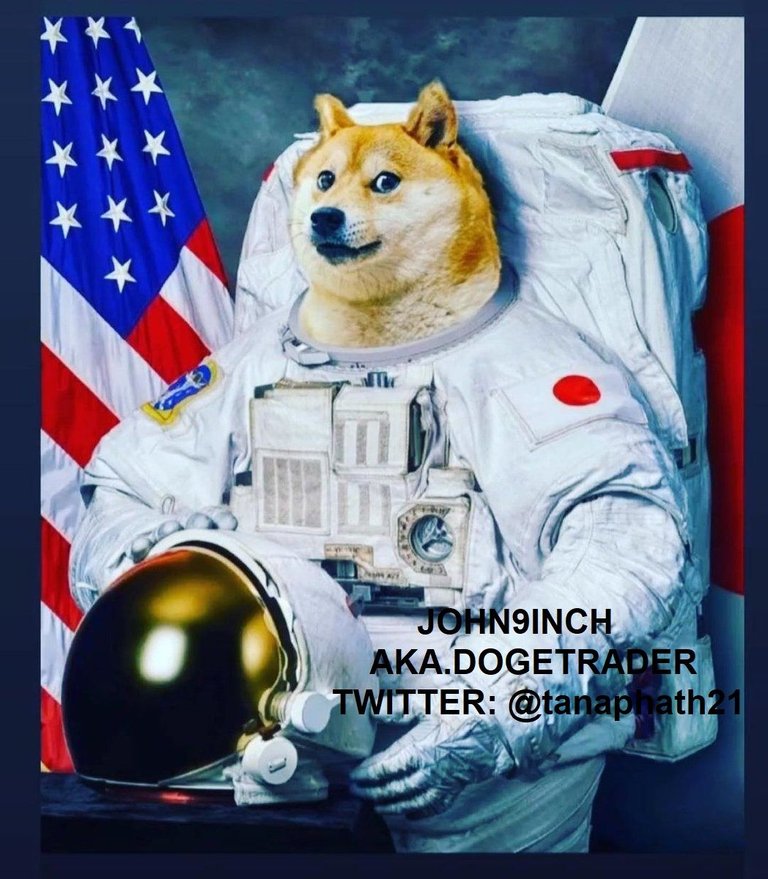 ---
---