Ready Player WON!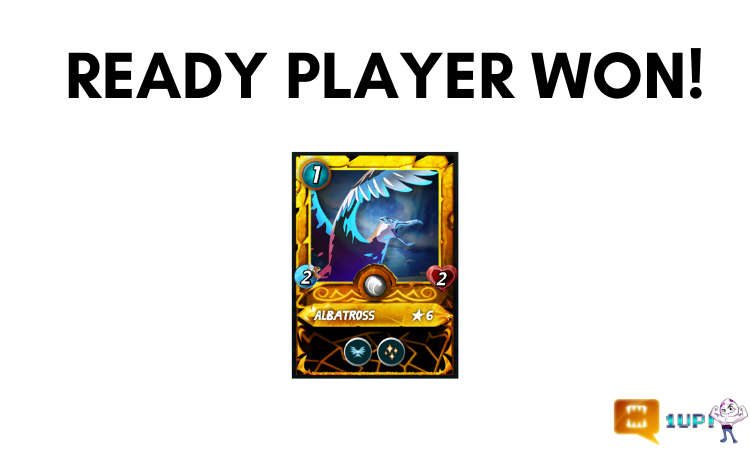 So in my last post, I spoke about the constant battle I'm having whether or not to buy certain cards...
As an investor and or as a player!
Tonight, I dove into some card purchases strictly from a players perspective.
And I hope you guys can give me some feedback on whether or not, I'm finally understanding this game LOL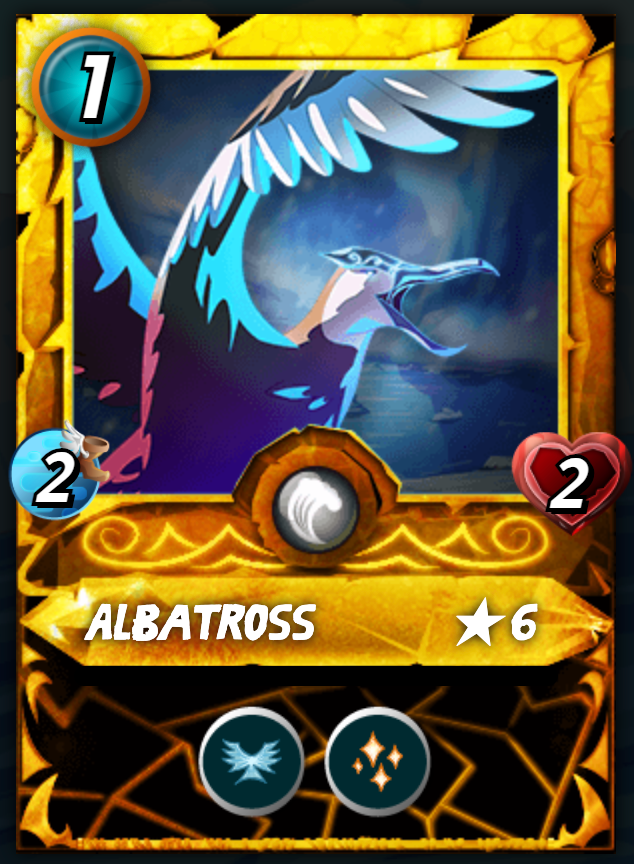 I got my Gold Albatross up to Level 6.
And here's my reasoning behind it;
It's a 1 Mana Card! I can stick this guy into almost any line up for Water. These are such sneaky little plays and I'm slowly becoming a massive fan of the 1 Mana cards.

Tank Heal! I'll get into why this is so important in a few seconds but for 1 Mana AND tank heal. It just feels like a win!

I use Water quite a bit, so this will be a heavily used card for me.

Gold foil means...Gold bonuses ;)
Now looking back at the Tank Heal, another reason I snagged this guy up and got him to level 6 is because the only other lower mana card in Water with tank heal seems to be Crustacean King.
More expensive at 3 mana but also...He's Alpha / Beta...Which means, I won't be able to use him in the new league play when Splinterlands splits it's formats.
Obviously, there's much more to it then that, as I described above, but hey...Gold foil cards with heavy use case....I'm here for it :)
Question for you guys...
What cards have you been targeting right now for heavy game play that you think are under valued?
I would love to see what cards you think players should be focusing on before the launch of Chaos Legion!
---
---