Yodin...Yodin...How I Love Thee'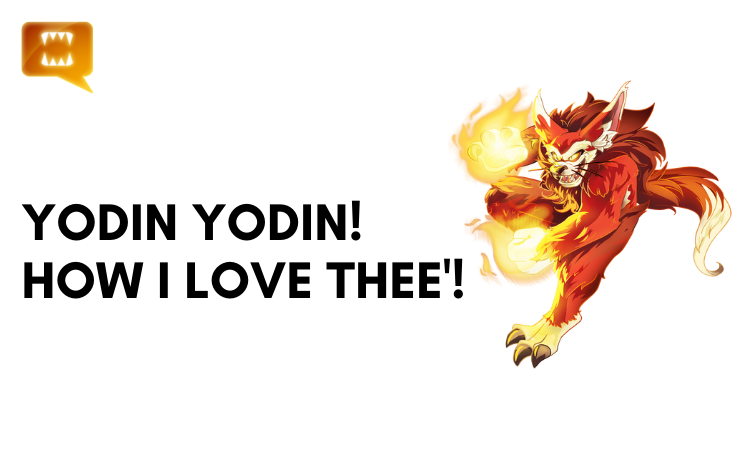 I hope you guys don't mind a little story this evening :)
Let me tell you about the first time I discovered our good friend Yodin Zaku!
I started really paying attention to this game in late 2020 and early 2021. I was following guys like @achim03 and @cryptofiloz as they were big parts of the CTP community and always shared their Splinterlands battles with us....
I had NO idea what they were talking about! I didn't understand the game at all, but something kept coming up...A certain card called 'Yodin Zaku'...It was a Legendary Summoner, whatever the heck that meant. And apparently, it was a pretty important card.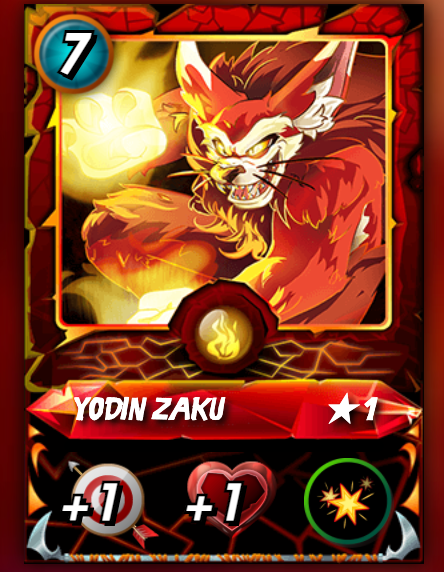 Isn't he glorious?
O.K. so here's what I knew...
This was a good card to have and you should get one! And apparently, this was just the regular version...What you REALLY wanted was the gold foil version of Yodin!!!!!
So my mission to find Yodin to add to my deck commenced....
And I got really lucky!
There was a time in early 2021 where I was buying Untamed packs for super cheap and finding a Yodin a week! To where at the end of it all, I had 6 regular Yodins....But no gold foils...
Back then, a gold foil was on the market for $500 and it stayed like that for months.
One day, I checked the market and there was Gold Foil Yodin....For $299!
Guess what I did?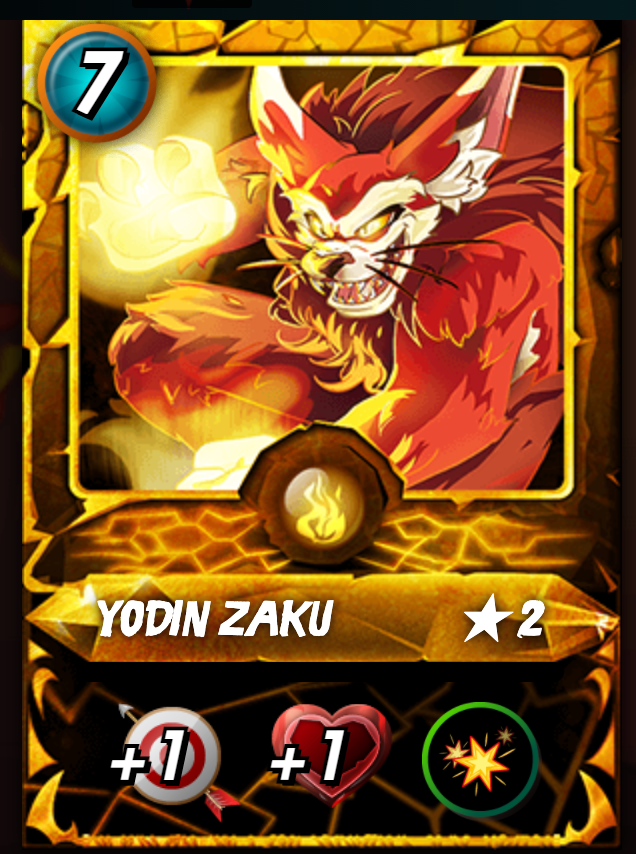 I snagged him up!
And after that, the price started to go up and up....
But the story doesn't end there. No no, remember I was still buying those cheap Untamed packs and guess what I got in a pull about a week after buying my GFL Yodin?
You guessed it...Another GFL Yodin!!!
This card has sky rocketed since then and Yodin has become, something of a Splinterlands legend along with Llama and Kitty in the Untamed deck.
But the time has come....For me to say good bye to one of them!
Look, I'm no idea...I know this card could potentially become one of the biggest pay days in Splinterlands history. However, I'm in SPS accumulation mode!
And for what I could potentially fetch for Yodin, would set me up with multiple Gold Foil Legendary cards and increase my SPS air drop big time.
So today...
I put my guy on the market!
Will he sell? Who knows? Heck if he doesn't sell in a week or I start getting undercut, I might just take him off and rent him out again...But the thought of what I could do with all that extra DEC...Really gets me pumped up!!
Is there a card that you absolutely love...And have sold on the market? Do you have any regrets? Or what did you do when you flipped it?
I need people to walk me off the ledge lol
---
---