SHARE YOUR BATTLE Weekly Challenge! PIRATE CAPTAIN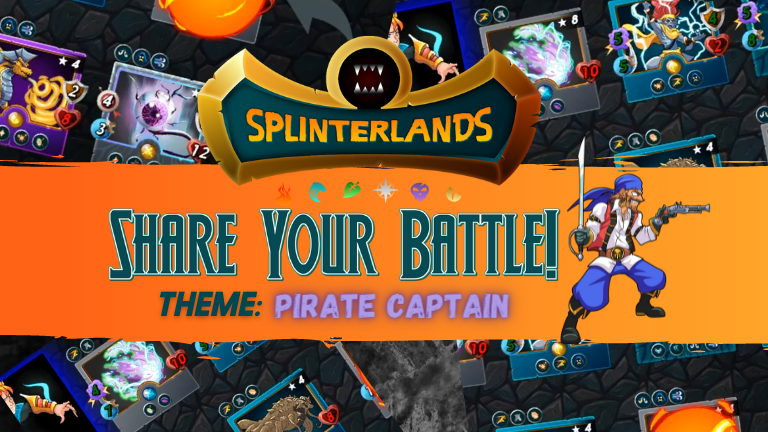 This week's featured monster is one of the snipers in Splinterlands, the Pirate Captain!!!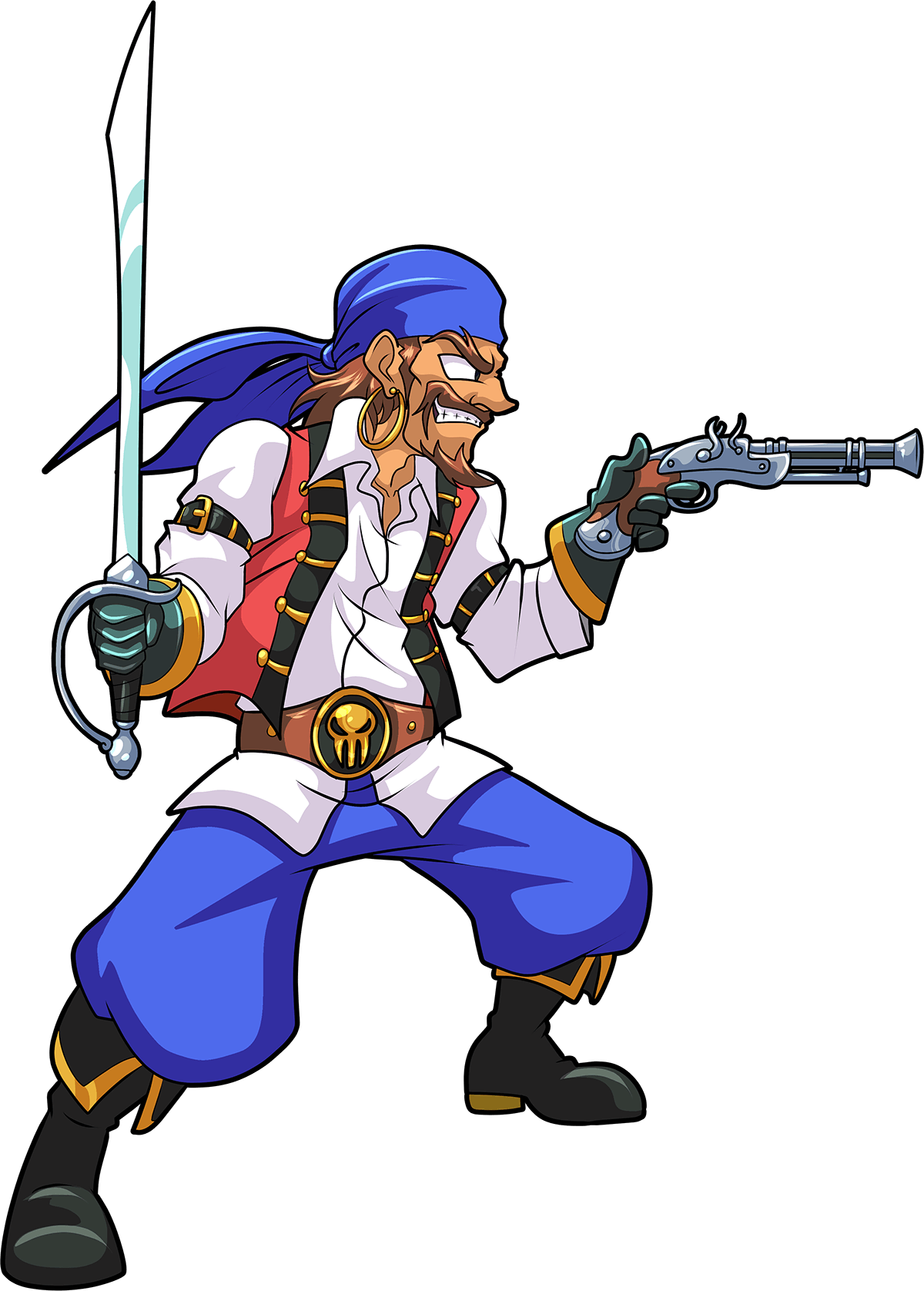 Pirate Captain belongs to the Water splinter with SNIPE ability at its initial level and INSPIRE in it's leveled stage. The SNIPE ability is a good way to kill back-line monsters with range, magic, and no-attack. The INSPIRE ability provides plus 1 Melee attack on friendly monster. Inspire will not affect the Pirate Captain but still a good way to increase your team's firepower.
Battle rules and strategy
The rule set in this matched was Holy Protection, mana cap of 30, and the playable Splinters were Water, Life and Death.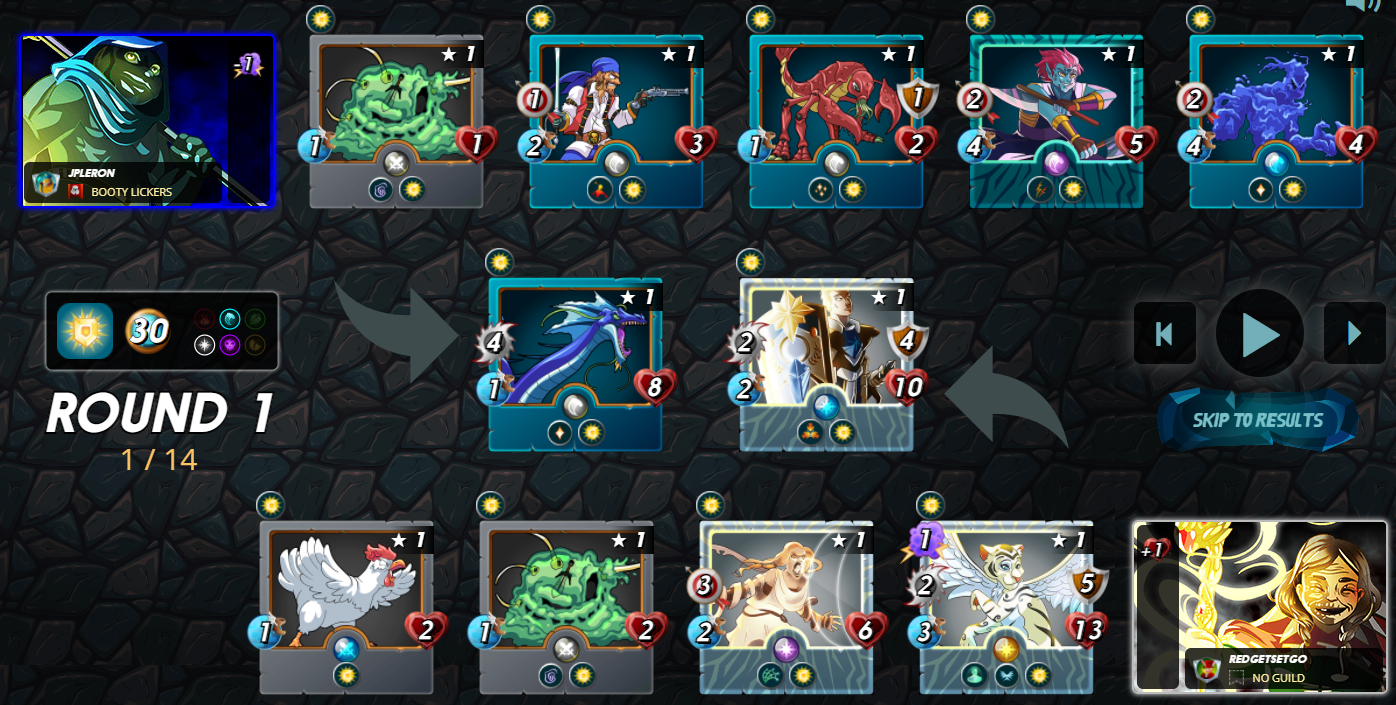 I usually picked the Water Splinter with Bortus as Summoner to counter Mage line-up since it has been the popular line-up in my current league. I picked this line-up since this has a good sustain with both Heal and Tank Heal abilities. Since I gained Divine Shield from the battle rules, I did not pick-up Venari Wavesmith for the additional armor.
My Line-up
Summoner => Bortus for magic reduction.
1st => Sea Monster for high melee damage and heal.
2nd => Creeping Ooze with the SLOW ability to reduce opponents speed. This will let our monsters attack first.
3rd => Pirate Captian. Our star of the week with the Snipe ability. I wanted to kill enemy backlines but our Opponent uses a Tank with Taunt ability.
4th => Crustacean King for the additional sustain in our tank.
5th => Axe Master with the double strike ability. One of the best attackers in my current line-up.
6th => Water Elemental with the Heal ability. Good position to counter Sneak attacks since it has its own HP regen. ​
I managed to sustain the fight with enough heals and killed my opponents tank "Shieldbearer" first at the end of round 2.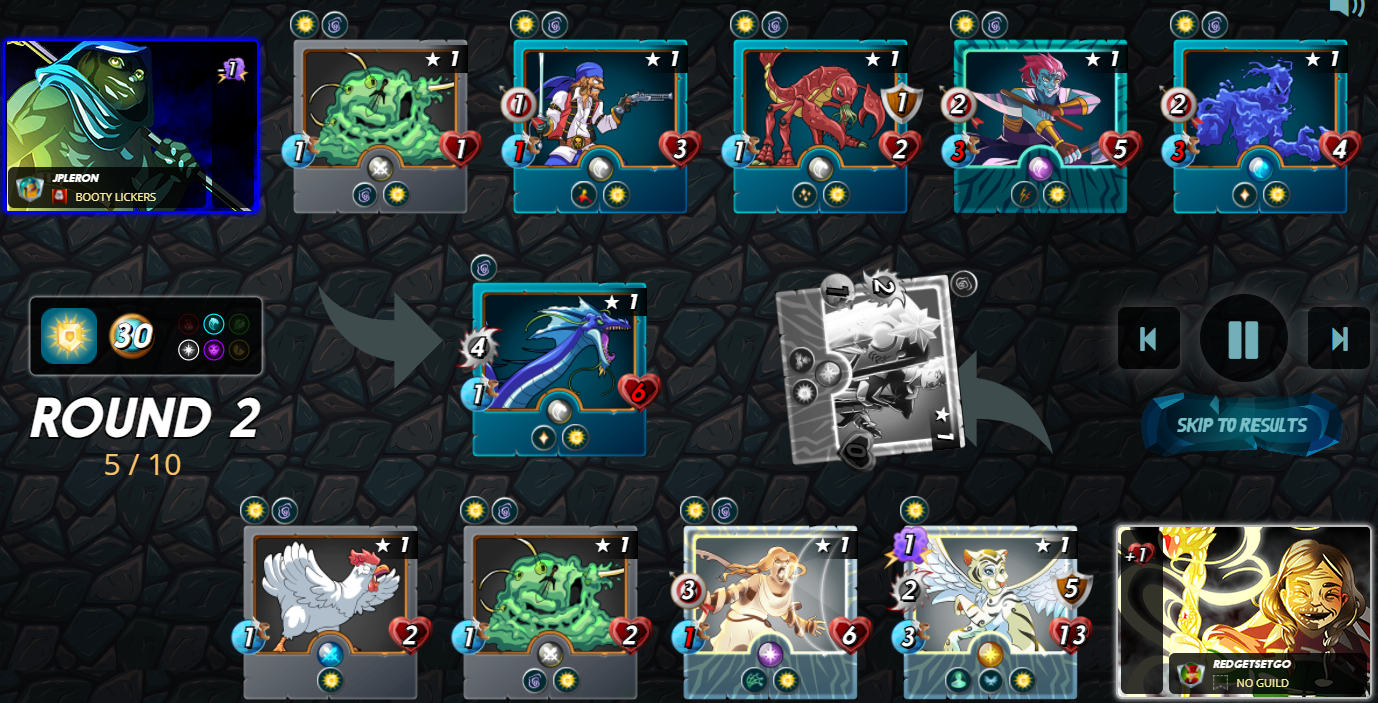 Kralus managed to kill Sea Monster, Creeping Ooze and Pirate Captain with its dual attack (melee and magic), but it was the end for my opponent after we take down Kralus at round 7.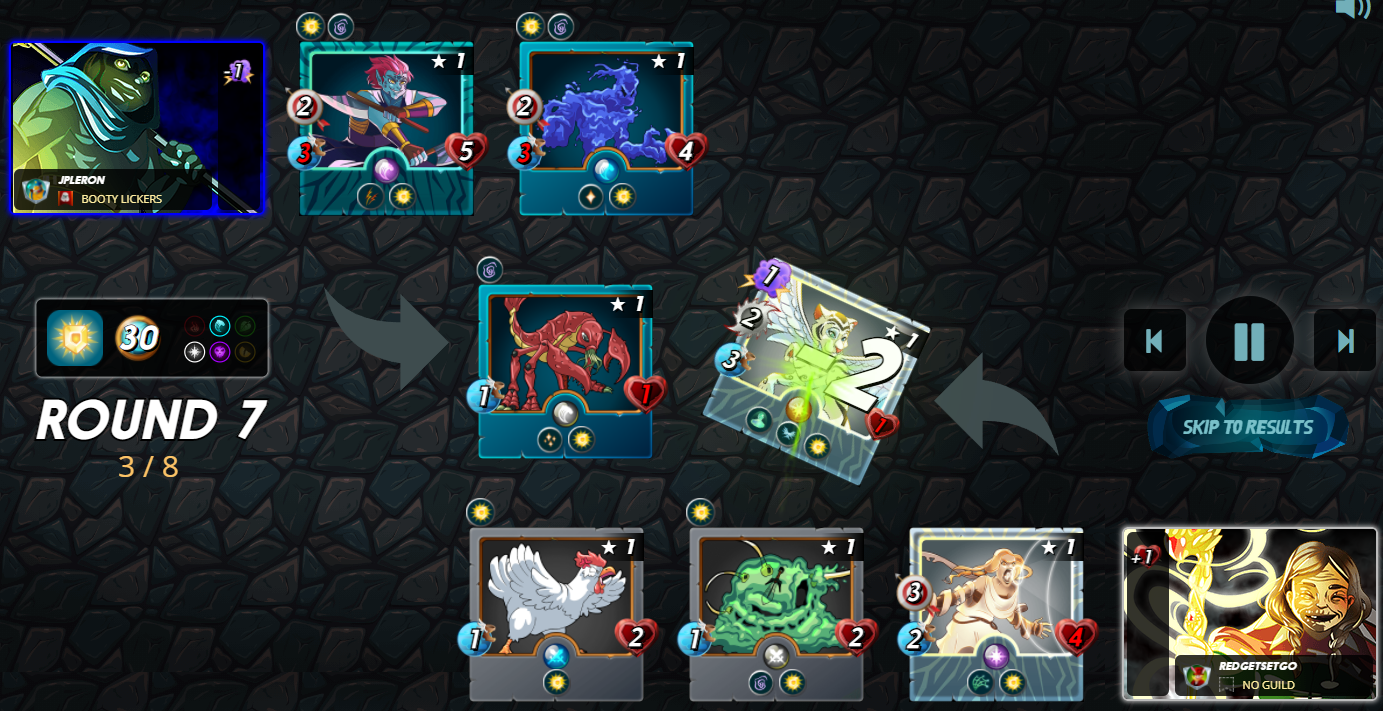 Summary:
With Divine Shield on all monsters, it is better to focus attacks on one specific monsters. As the saying goes, Strike Fast & Strike Hard.
Taunt ability does not suits well as our attacks was focused on their tank, and with no heal to sustain the damage.
Opponent's Furious Chicken and Creeping Ooze are in the wrong position. If it is place in front of Evangelist (range), it can atleast buy some time for the Evangelist to attack from the backline.
Here is the link to my battle.
If you like to participate in this activity as well, you can check this link for more information.
Come and join us in playing Splinterlands
---
---