Splinterlands SHARE YOUR BATTLE Weekly Challenge featuring the Defender of Truth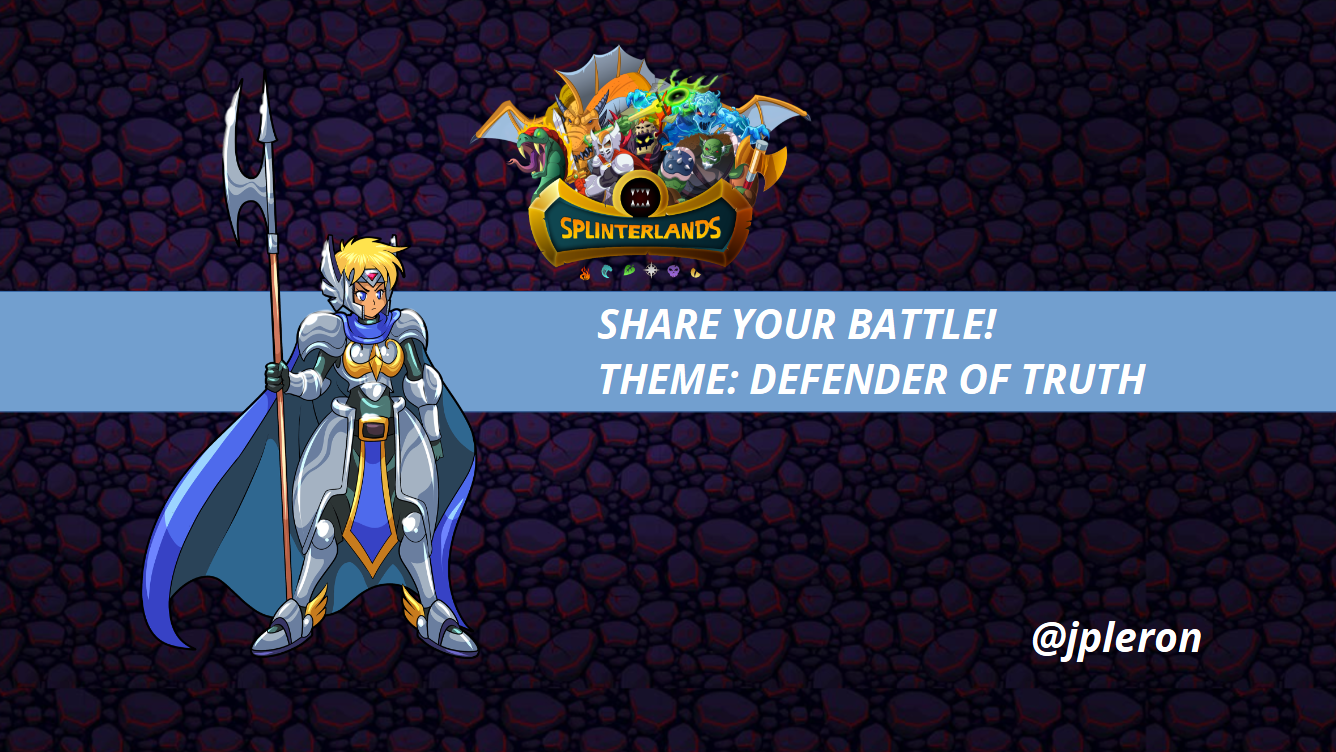 This week's featured monster : DEFENDER OF TRUTH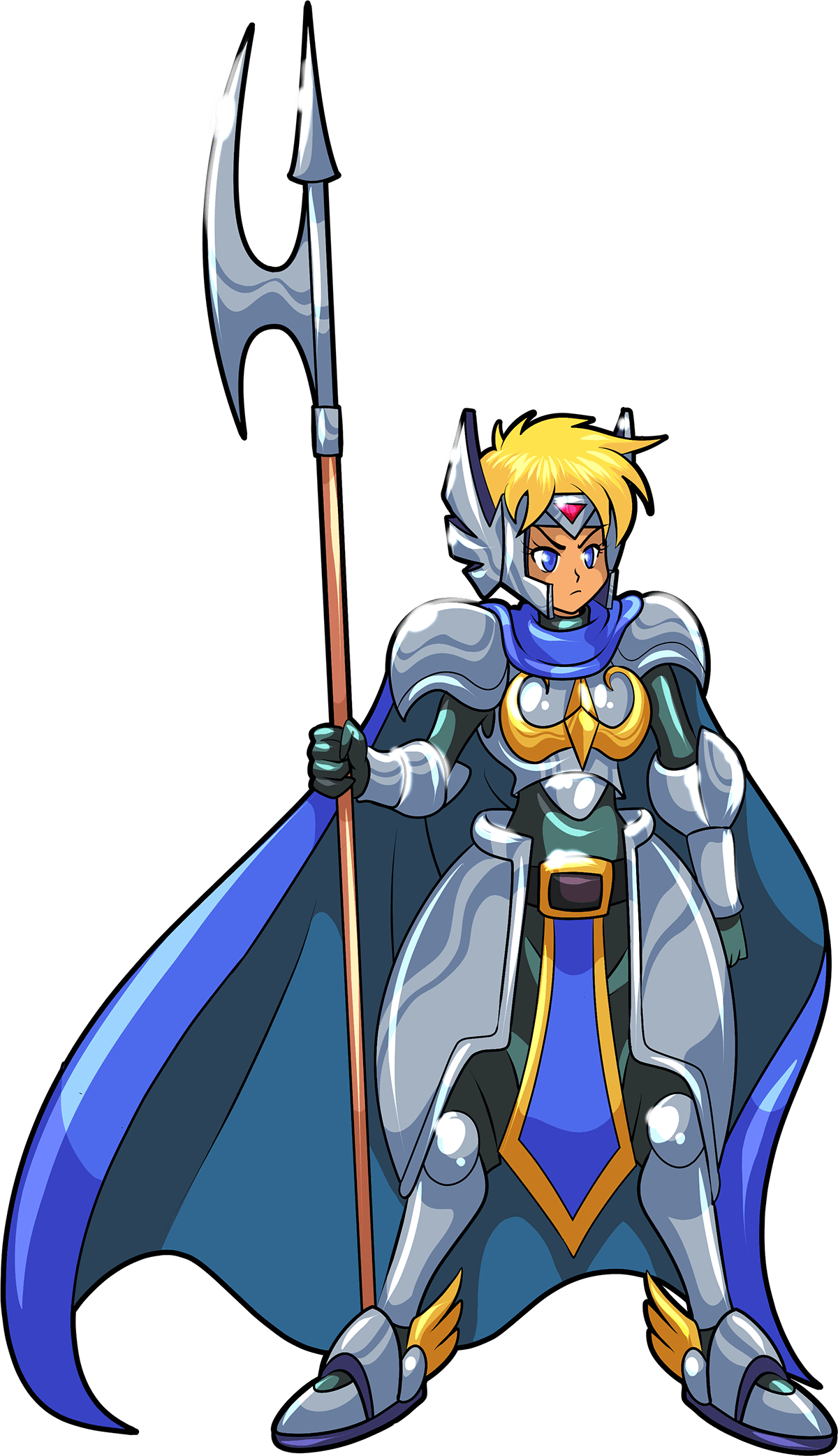 ​
Defender of Truth is one of the unique monsters in the Life element/splinter. It has a Magic damage with armor at its initial level.
It gains the PROTECT ability when it reaches level 3. This is a good support ability as it increases the armor of all monsters in the team.
---
Battle Strategy
The rule set in this matched was Target Practice, mana cap of 20, and the playable Splinters were Fire, Life , Earth , Dragon and Death.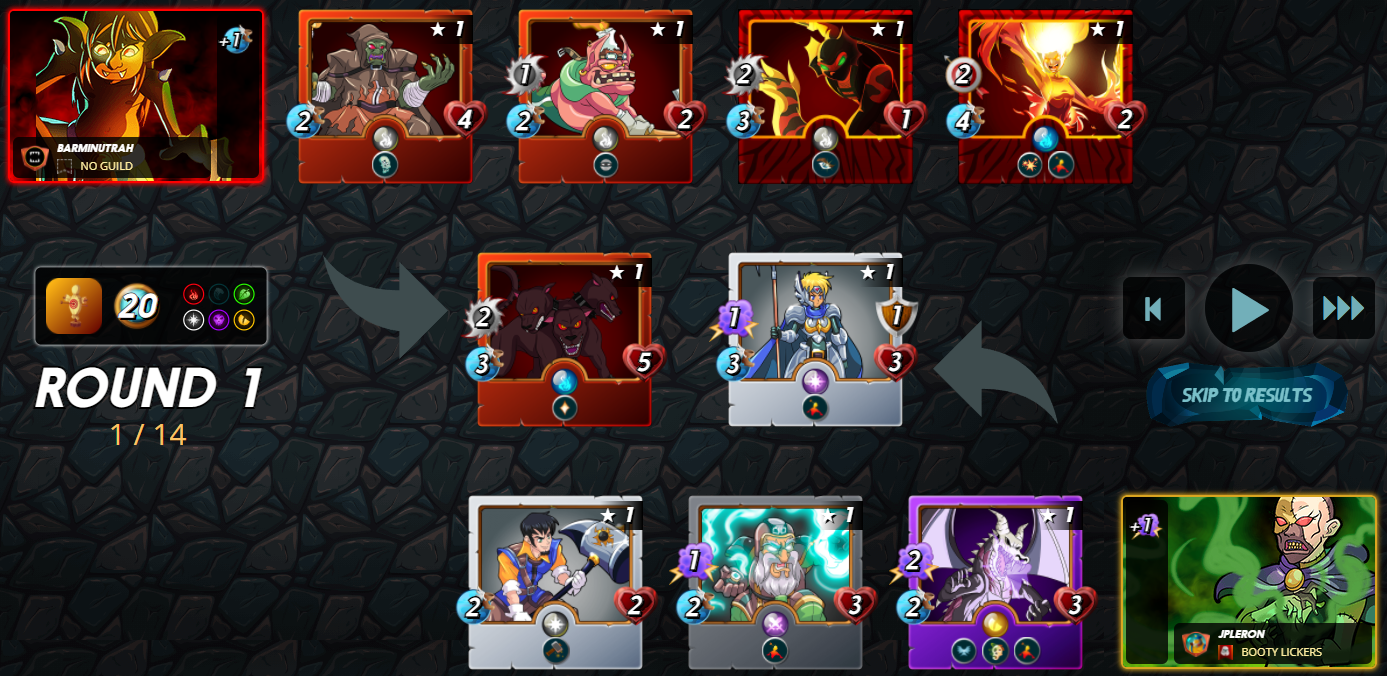 My Line-up
Summoner => Delwyn Dragonscale for additional magic damage.
1st => Defender of Truth as tank with magic damage and armor to protect from melee and range attack. Since all range and magic type monsters have SNIPE ability, I assume only the 1st position of the enemy team will attack the Defender of Truth
2nd => Black Dragon for the Flying and Life Leech ability with magic damage as well. I placed it on the 2nd position to be the target of the snipe. With its Life Leech ability, it has a small sustain.
3rd => Dwarven Wizard. It has SNIPE ability already but I chose this one as it has more HP compare with the other mages I have on my existing deck.
4th => Armorsmith to repair the armor of our weekly star "Defender of Truth"
---
Did your strategy work? What will you try differently next time?
This strategy works since all monsters have the Snipe ability. Magic damage will penetrate the armor of the monster so it is really a good match for SNIPE.

I managed to sustain the fight with enough life leech from Black Dragon. Of course, the Defender of Truth provides ample time for Black Dragon to accumulate enough HP from leeching.

Probably I will try to add more monster with magic damage in case I will have the same rule set to utilized the buff from my Summoner.
---
Do you like the DEFENDER OF TRUTH? Why or why not?
Yes, I definitely like DEFENDER OF TRUTH due to the magic damage combine with armor. It has also low mana capacity which is good for low capacity matches. There is not much monster in the Life Splinter with Magic damage and armor at its low level.
---
Here is the link to my battle.
If you like to participate in this activity as well, you can check this link for more information.
---
---