Weekly Challenge! Wood Nymph , Protector Spirit of Earth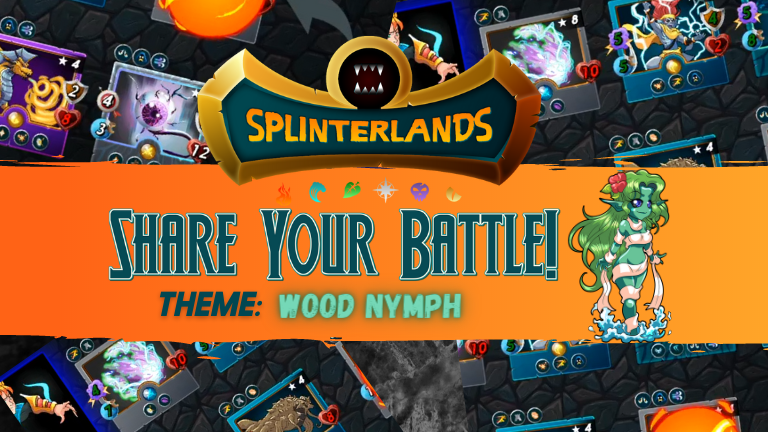 A peculiar new bud appeared at the tips of the highest branches of the Elder Tree. The animals living in the tree watched as the strange buds grew, and in a matter of days, burst open. From each bud zoomed forth a tiny sprite. These Wood Nymphs quickly scattered around Anumün in a frenzy of mischief.
Battle link: https://splinterlands.com?p=battle&id=sl_4cbc2f83746438dd65db57d0f2a2bd49&ref=koodies
Original Post: https://peakd.com/hive-13323/@splinterlands/share-your-battle-weekly-challenge-wood-nymph
Lineup | Round 1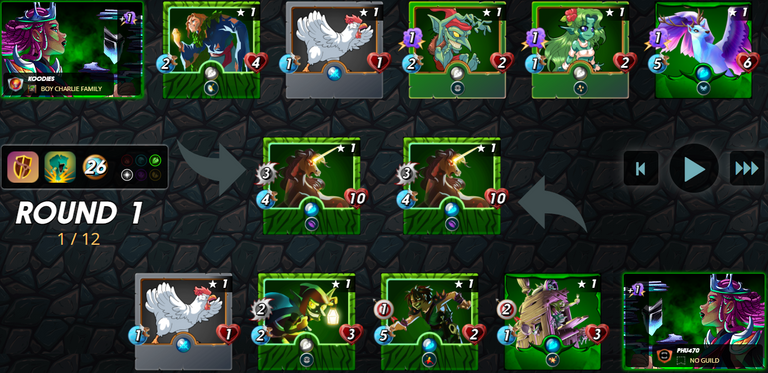 | Splinter | Mana | Position | Reason |
| --- | --- | --- | --- |
| Obsidian | 4 | Summoner | No reason to use Wizard of Eastwood here |
| Unicorn Mustang | 8 | 1st | Mana Damage Tanker (Highly likely opponent is going to use magic damage) |
| Failed Summoner | 2 | 2nd | Reflect Mana Damage (Highly likely opponent is going to use magic damage) |
| Furious Chicken | 0 | 3rd | Just a buffer to protect my damage dealer |
| Goblin Sorcerer | 3 | 4th | Effectively a good magic dealer with Obsidian couple with sneak. |
| Wood Nymph | 4 | 5th | Cheap Tank Healer |
| Regal Peryton | 5 | 6th | Protect my wood nymph from been sneak |
| Total Mana: | 26 | | |
My opponent used Obsidian with no magic damage splinter? I have no idea what he's doing.
Round 2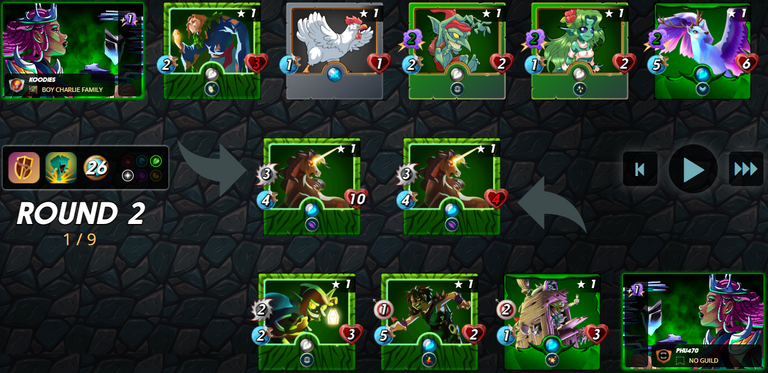 My mustang was back to full health from my wood nymph heal at the end of round 1. With Peryton's speed and flying ability, he has a low chance to hit me with his sneak!
Round 3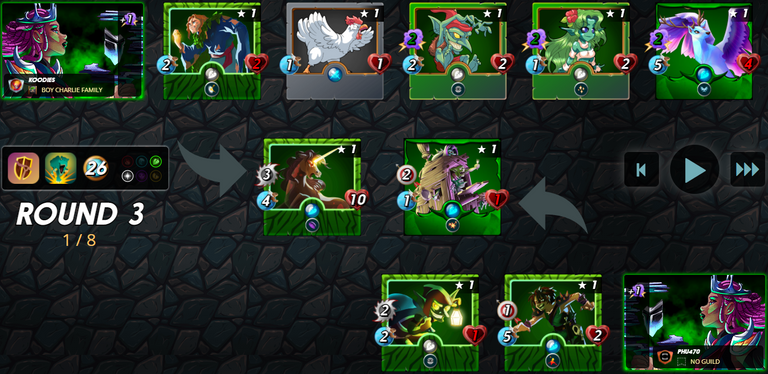 Once the opponent mustang is gone, the opponent team is now wide open. With all his range splinter at the front, the opponent isn't able to deal any damage to my team!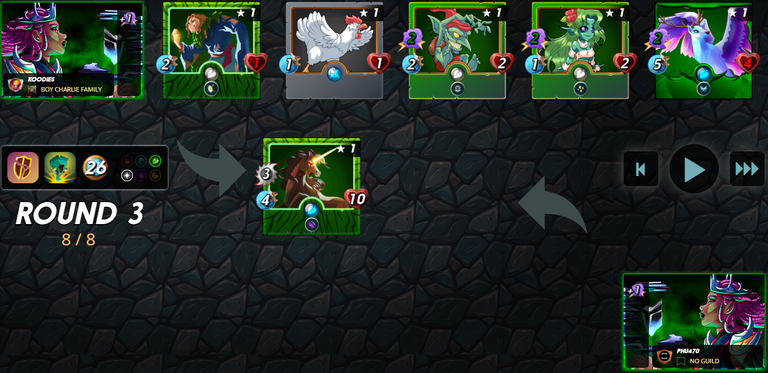 Managed to win this one without losing any of my splinters ✌
Strategy works out fine.
It's a cheaper healer compared to Goblin Psychic, a 4 mana to 6 mana splinter. Having a 2 mana failed summoner at 2nd position helps to buffer the damage.
At Novice League

At Diamond League

Though if this is at a high-level league, I might have chosen Goblin Psychic instead due to his Silence ability. As shown above, Goblin Psychic is a better choice in terms of health, speed & ability. At a lower speed, it will heal my tank before the new round starts, and having Silence definitely helps to mitigate opponent Obsidian buff.
What about Khmer Princess? That's a story for another time.

If you will like to try out the game, here's my referral: https://splinterlands.com/?ref=koodies
Link to my slight tweak for kiokizz splinter tool: https://koodies.github.io/splinterlands-tools/
---
---