Weekly Battle Challenge: The Gentle Giant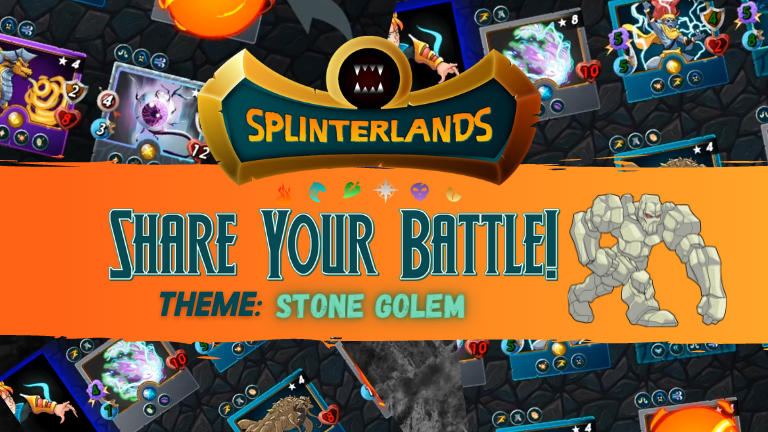 Hello fellow TCG enthusiasts!
This week's battle challenge is focused on Stone Golem, the gentle giant.
If this is the first you are hearing of the Splinterlands 'Share Your Battle!' challenge, check out the official rules and guidelines in this post. Now lets get into this week's challenge.

Card Overview - Stone Golem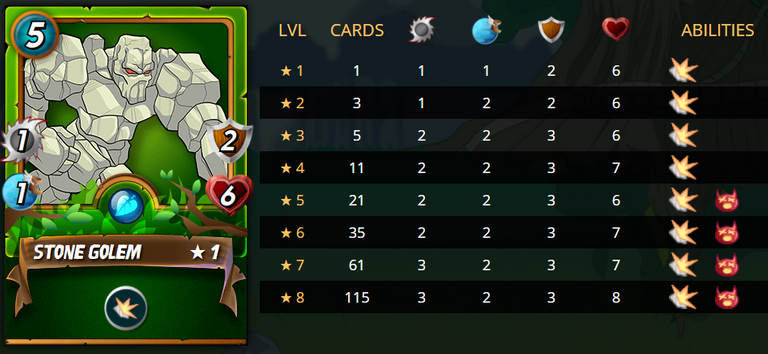 Edition: ALPHA/BETA
Rarity: RARE
Element: EARTH
Attack: MELEE
Abilities: SHIELD//STUN AT LEVEL 5
Stone Golem doesn't see a lot of play in my opinion and I personally think that is a major shame. With shield at lvl 1 he is an amazing pair with a summoner like Mylor. Further, he is a great earth counter for super sneak. That said, the reason he isn't utilized often is warranted. Quite frankly there are better tanks in the earth deck that serve more or less the same purpose yet do it better. On top of this you can find similar cards in other decks, such as Living Lava, that are also better. Even considering the 2* cost difference between the two, LL is simply just superior due to his high base attack.
Official Lore
The Stone Golems that reside around the Crags of Maglar are quite terrifying to any stranger who wanders into their domain. In spite of the sheer power and weight of them, these Golems are surprisingly gentle and peaceful. A good day for a Stone Golem is one in which he did a lot of heavy lifting.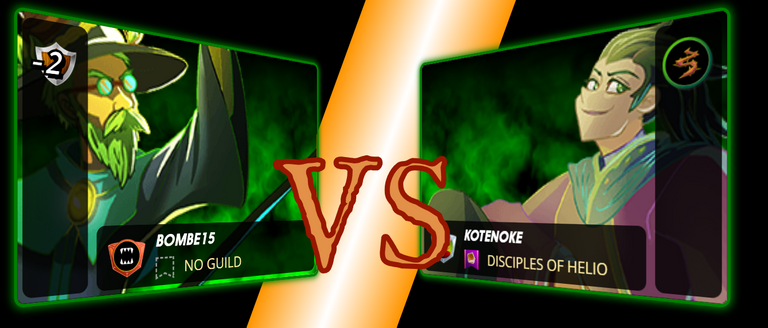 Battle Link
Context: Regular Ranked match in Silver 1.
Ruleset as follows:

Fire/Water/Life banned / Reverse / Melee only: My strongest splinter is Dragon however at the time I was actively working on an Earth quest. Earth is generally so difficult that I opted to just bite the bullet and buy a lvl 1 Mylor a couple weeks ago. This was the perfect set for him. With melee only there are very few comps in Silver that can actually win out against a Mylor and reverse speed honestly made Stone Golem the hands down best choice for a tank. Shield + speed 1... The rest of my lineup was similarly composed with distance melee attackers on the low speed side.

Battlefield: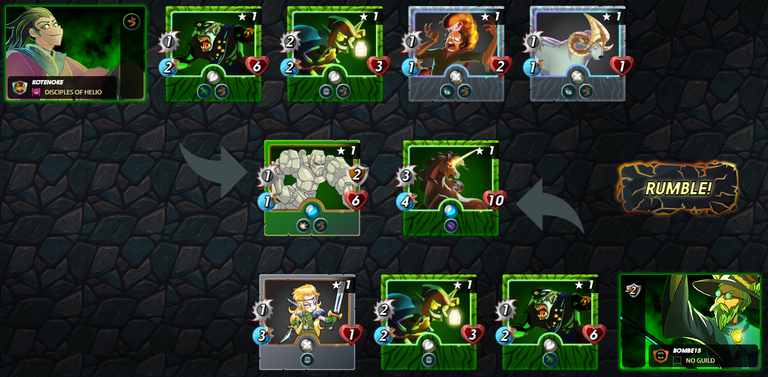 Analysis:
Going into this fight as soon as I saw the battlefield I knew it was going to be an easy win like it unfortunately so often is with Mylor in lower leagues. His entire setup was melee based which meant Mylor would dish out TONS of damage. Further, it also meant my gentle giant would negate most of the measly damage my poor opponent would be able to land anyways. Clearly this fight wasn't even close... in fact, it was a perfect victory...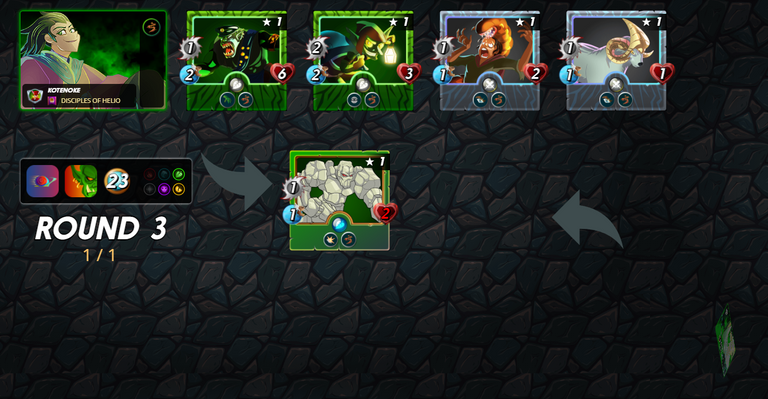 Post Tax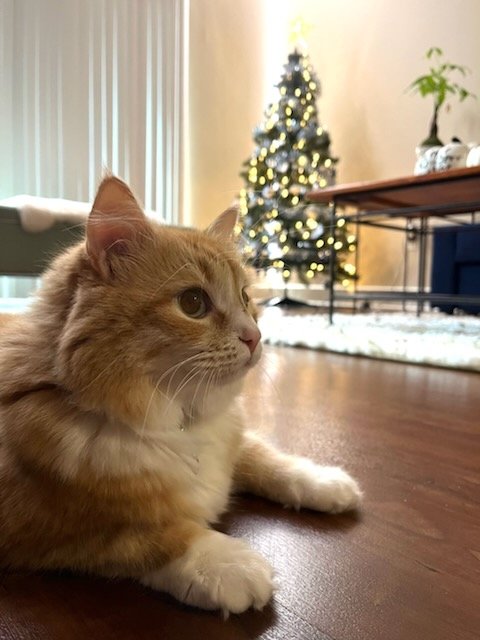 So... I've turned into one of those people that put up xmas decorations before Thanksgiving... What has my life come to... On the other hand, Nobu always looks so awesome with light backdrops. His winter coat is also starting to come in and he is getting his mane back which I just find ador.
Disclaimers
Splinterlands images owned by Splinterlands. SL logo banner designed by flauwy. All other images, banners, and content owned by me unless otherwise noted.
Helpful Details
Monster Curator
For those of you that blog, consider delegating your SPT to
@monster-curator
for daily SPT payouts. For more information checkout their how-to post
here
.
Hive Basic Income (HBI)
HBI is effectively an automated curation tool which will upvote your HIVE posts forever. It is an amazing way to ensure you get some income from all of the time you spend teaching others via posting your strategies, analysis, and thoughts. You can read more about HBI in their FAQ.
Support
If you are new to the Crypto space and wish to support Atlas, Nobu, and myself, please utilize the following referral links. You can also support me via Tip directly through Hive or including my name in a HBI purchase.
Exchanges
Coinbase - $10 signup bonus
Bittrex
Uphold - $20 bonus on first $250
NFT Games
Splinterlands - Reach out after using my link and I will send you some Dec to get you started.
Gods Unchained
Exode - 2 free alpha booster packs
Rising Star
---
---