GETTING TRAMPLED TO DEATH - MY SPLINTERLANDS PERFORMANCE REPORT
Hello everyone, I'm back with another Splinterlands Brawl report. Similar to my last report, I'll be sharing my thoughts and strategies on how I came up with my lineups, along with my reactions to my battles. I find this brawl to be quite enjoyable and I hope you do too.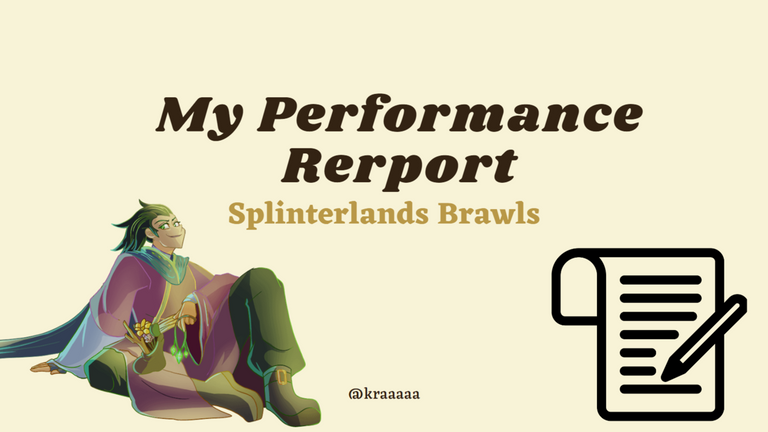 BATTLES
GAME 1
In the first game, my strategy was to dominate the enemy by selecting high-speed and high-damage monsters, aiming to win the game before the EARTHQUAKE ruleset could destroy my monsters. However, my opponent chose monsters with the FLYING ability, as well as tanky monsters that could withstand damage. As a result, my opponent had better defense than my offense, ultimately costing me the game.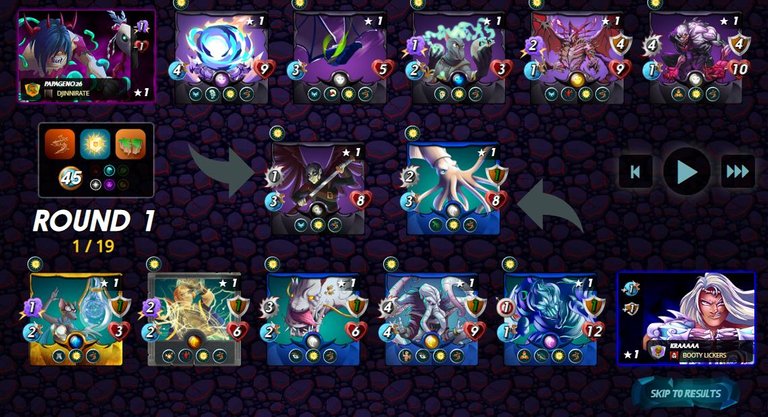 Battle Link Here
GAME 2
The second game can be summed up in one word: TRAMPLED. I never expected my opponent to use this combo, but it proved to be highly effective. While I opted for low mana cost monsters to select multiple units, my opponent went with a summoner that granted their monsters both the REACH and TRAMPLE abilities. Coupled with their high damage output, my opponent's monsters were able to demolish all of mine in the second round.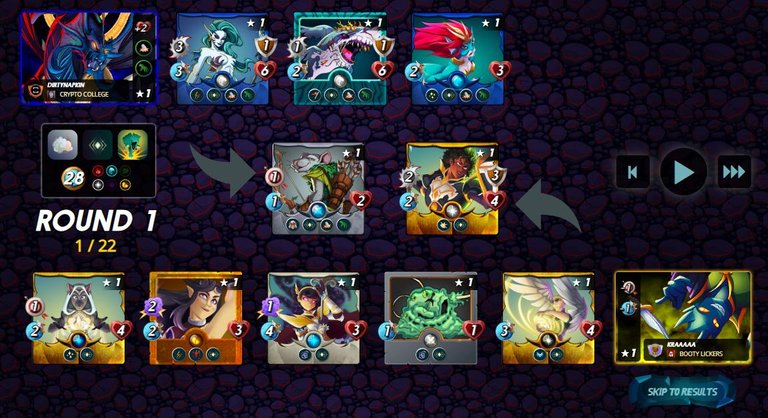 Battle Link Here
GAME 3
I find this ruleset enjoyable, as it deactivates all monster abilities and introduces both blast and return damage from ranged attacks. While this ruleset would typically favor magic damage monsters, I decided to counter my opponent's magic damage by selecting a summoner that reduced their damage output and HP. Additionally, I chose multiple monsters with low mana cost and HP, taking a risk to secure a win. My opponent, on the other hand, opted for high-stat magic damage monsters, which is a safe play. Nevertheless, my damage was enough to defeat all of my opponent's monsters, ultimately leading to my victory.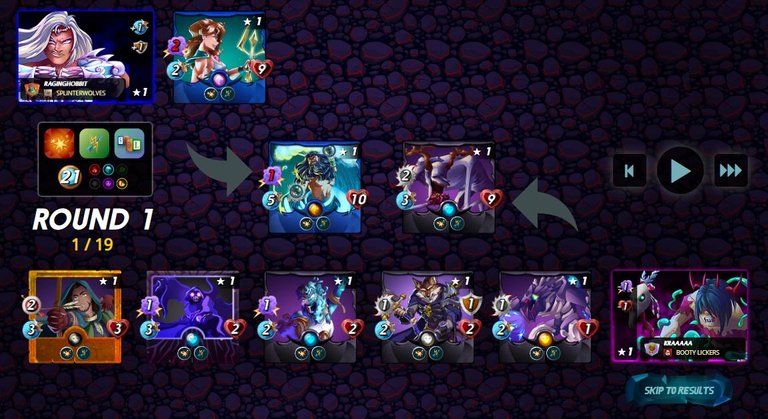 Battle Link Here
GAME 4
In the fourth game, my strategy involved utilizing the CLEANSE & TRIAGE ability within the NOXIOUS FUMES ruleset. To effectively execute this plan, I chose the DJINN CHWALA, a high-HP and armored monster that could outlast the enemy, as well as LARISSA KERATO to provide magic damage that could be healed by my summoner's TRIAGE ability. This strategy ultimately led me to victory, as my opponent lacked the necessary damage to defeat my DJINN CHWALA, and did not have any SNIPE/SNEAK/OPPORTUNITY monsters to eliminate my LARISSA.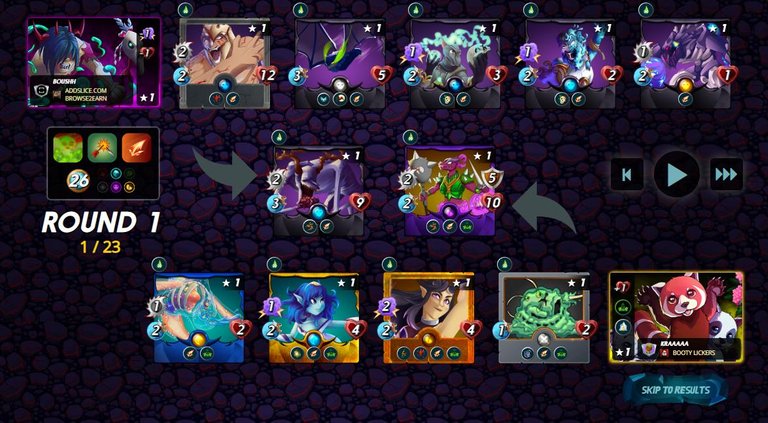 Battle Link Here
GAME 5
Both the enemy and I had similar ideas for our lineups, but while I chose a more aggressive approach, my opponent went for a more defensive lineup. This outcome illustrates that defense is often more effective, particularly when employing a monster like MYLOR CROWLING.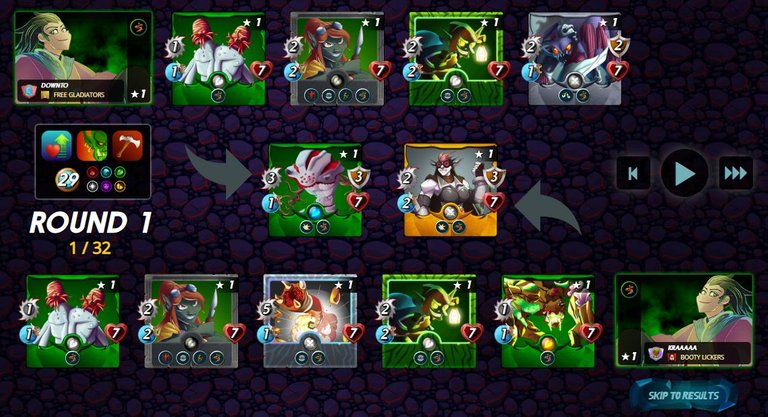 Battle Link Here
GAME 6
In the sixth game, I employed a similar strategy to the fifth game, choosing a more defensive lineup. Despite this, my damage output exceeded that of my opponent thanks to my DOUBLE SNEAK monsters. This allowed me to overpower the enemy and secure a victory.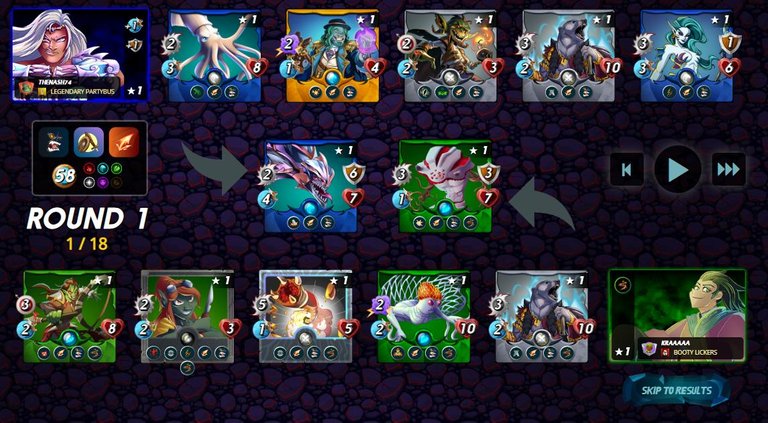 Battle Link Here
GAME 7
Like in the fourth game, I opted for a CLEANSE strategy to counter the POISON damage in the NOXIOUS FUMES ruleset. In addition, I played a more defensive lineup by selecting a TAUNT monster to protect my initial position monster, and utilizing PROTECT to further bolster my monsters' defenses.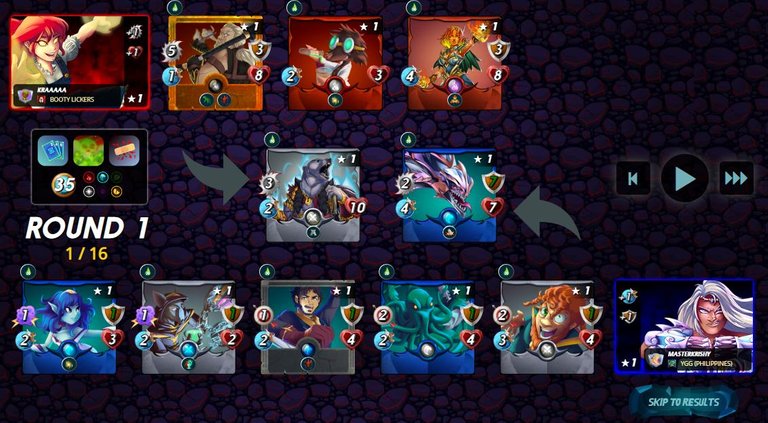 Battle Link Here
GAME 8
My favorite strategy came into play during the final game. I selected a monster with the WEAPONS TRAINING ability and positioned two no-attack monsters beside it, which allowed them to deal damage. Employing this tactic provided me with greater damage output and superior defense compared to the enemy lineup, leading to a comfortable victory.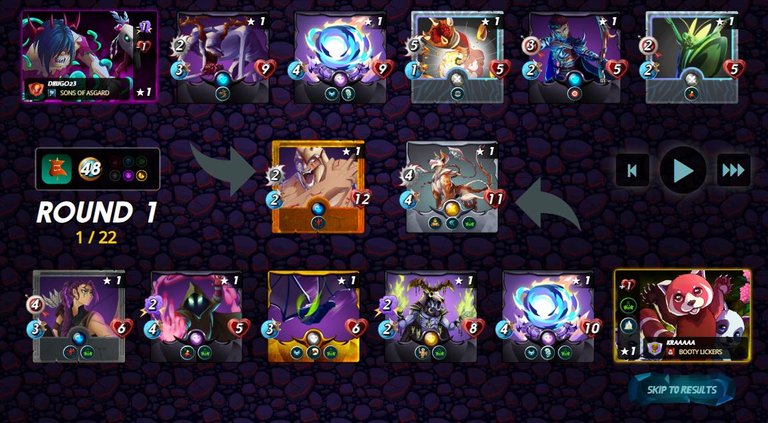 Battle Link Here

MY STATS


GUILDMATES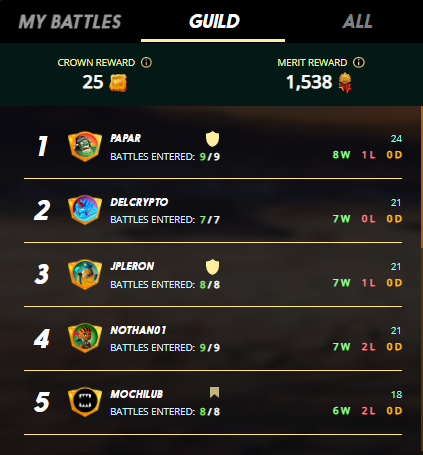 GUILD OVERALL RANKINGS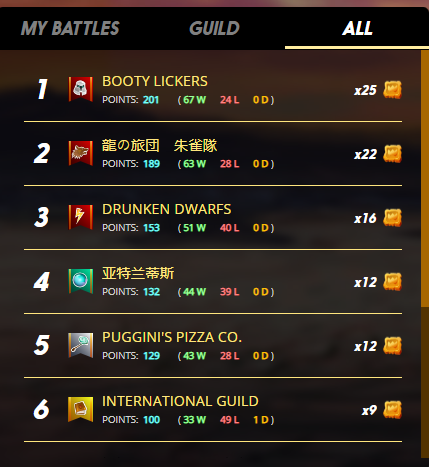 AFTERWORDS
In conclusion, despite my lackluster performance in this brawl, my teammates were able to carry us to first place. I found the battles to be entertaining, particularly the second game where I was caught off guard and TRAMPLED for the first time in my experience with this league. It served as a reminder to always check the opponents' cards to avoid being surprised by new strategies. As someone who has been playing this game for nearly two years, I am pleased to say that I still find it enjoyable and look forward to future brawls.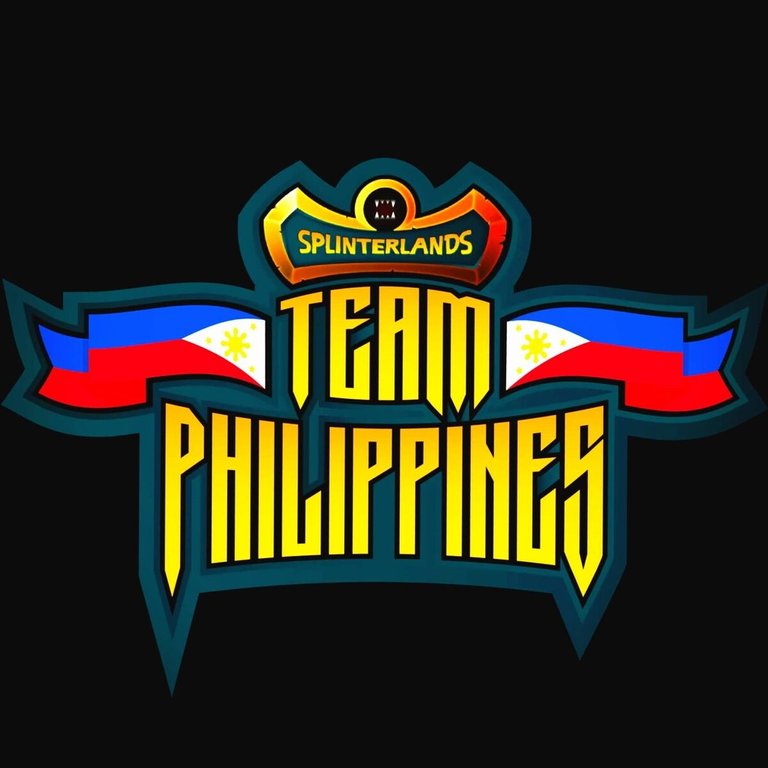 You can join the TeamPH discord group here.
And if you want to get the new updates from the TeamPH community you can follow their page here.


All of the images are owned by splinterlands.
The cover photo was made in canva.
The GIF was made in Lunapic
If you are not playing splinterlands yet. You can use my referral here.
Credits to HivePH for the divider.
---
---